Democrats Preferred to Vote by Mail. But as Election Day Nears, More Say They'll Head to the Polls
42% of Democrats say they'll vote in person vs. 30% who said that was their preference earlier this year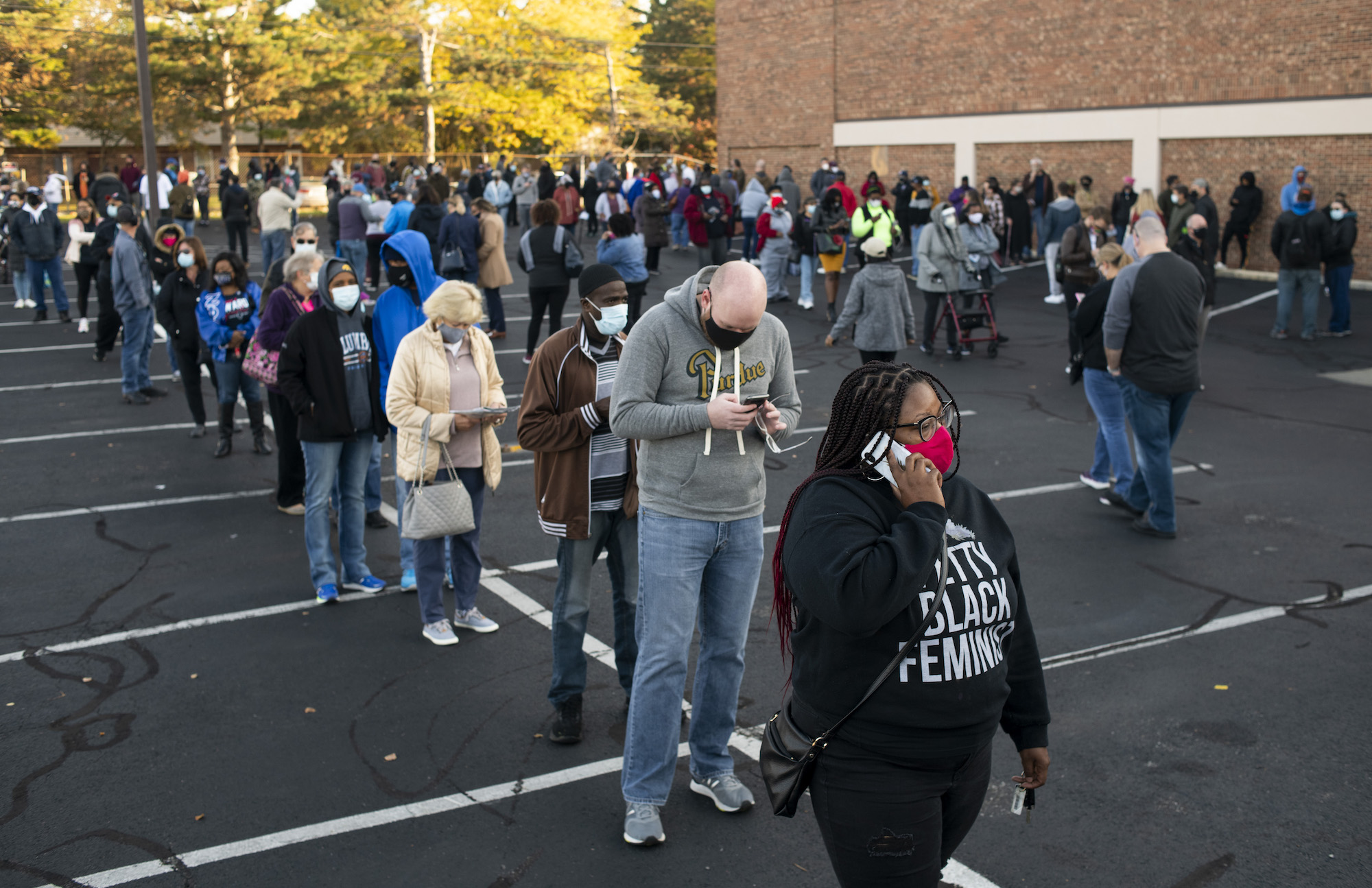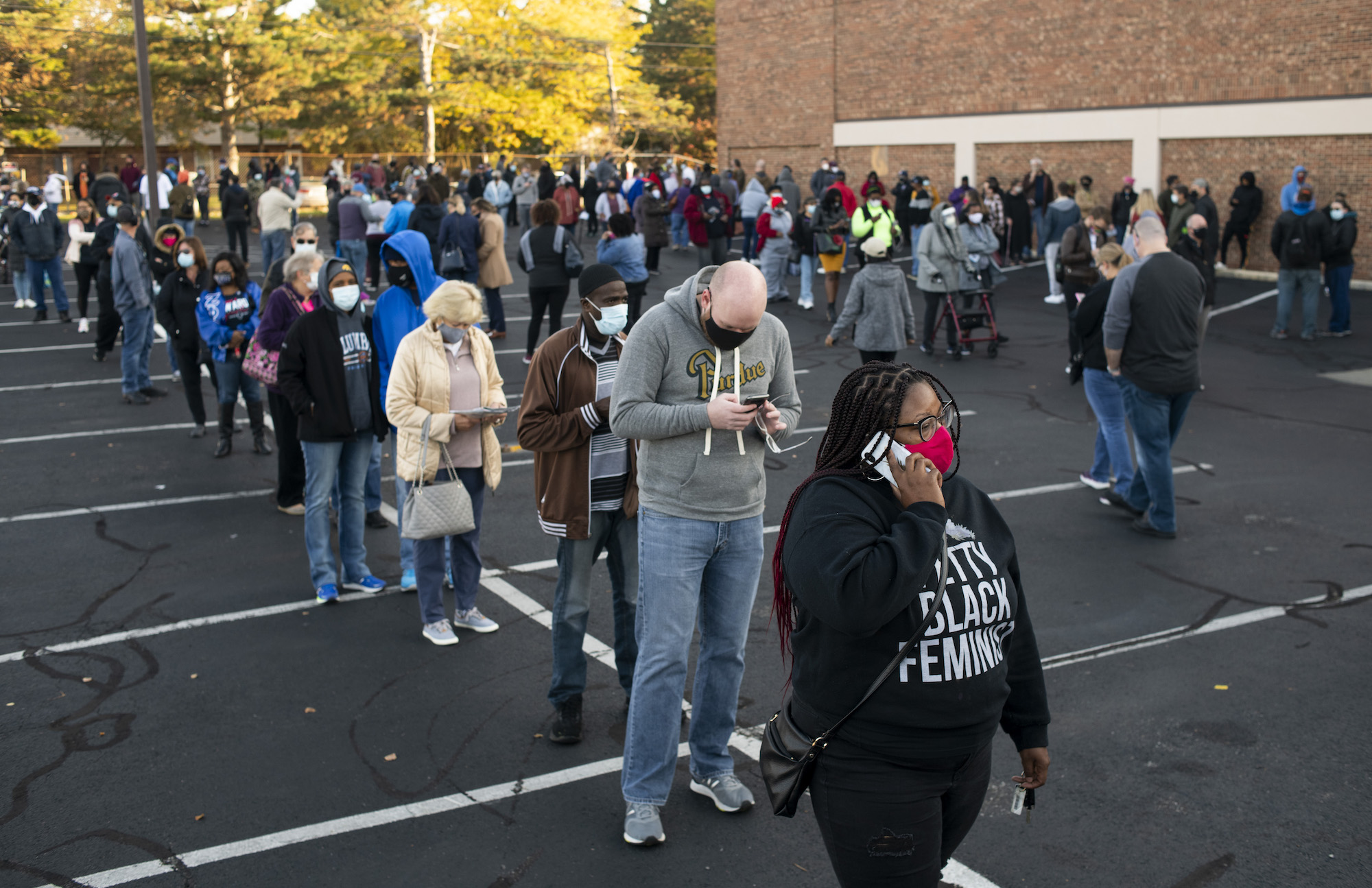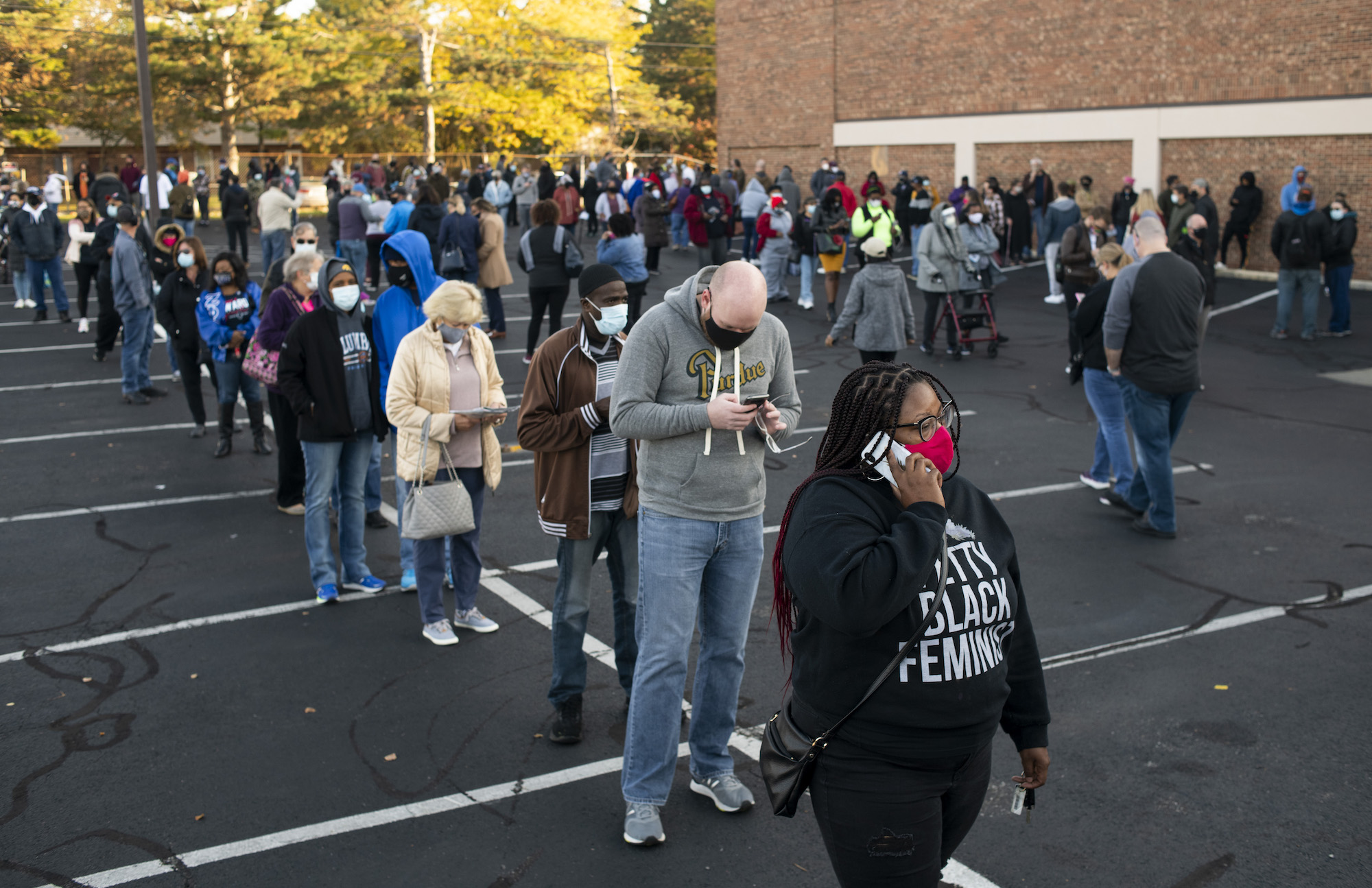 Amid the pandemic's summertime surge, Democrats seemed inclined to cast their ballots by mail in this year's elections, egged on by messages from the party's campaigns to do just that to avoid Election Day lines. 
But as Nov. 3 has inched closer, questions over the U.S. Postal Service's ability to deliver mailed ballots on time has prompted some Democratic organizers to encourage people to vote in person. Morning Consult/Politico polling shows that guidance may be resonating with the party's base, with more Democrats saying they plan to cast their ballots in-person. 
An Oct. 8-10 poll found the share of Democrats who now plan to vote in person rose 12 percentage points, to 42 percent, compared with a July 31-Aug. 2 survey that gauged how they preferred to vote, while the share who plan to vote by mail was down 10 points from the 65 percent who said that was their inclination in the summer.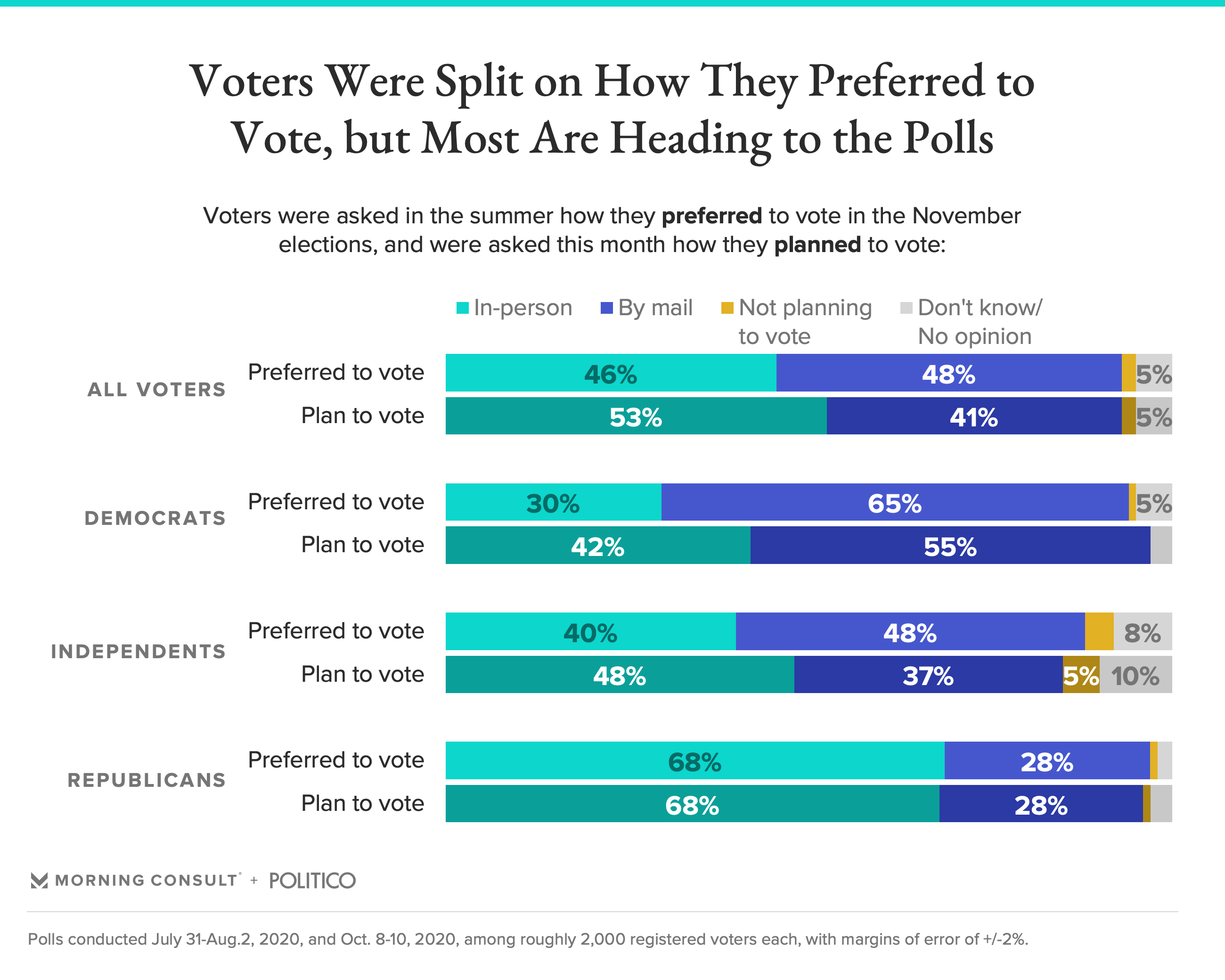 Overall, 53 percent of voters plan to vote in person, compared with 46 percent who said they preferred to do so late in the summer. Roughly 4 in 10 plan to vote by mail, down from 48 percent who said that they preferred to have the mail carrier deliver their ballot.
Democratic voters' plans to cast their ballots in person come in spite of widespread anxiety about the coronavirus: 70 percent said they were concerned about heading to the polls amid the pandemic, compared with 50 percent of independents and 36 percent of GOP voters. 
The latest survey was conducted as early voting begins to ramp up across the country. Openings in Texas and Georgia earlier this week were marked by long lines and delays, which mail-in voting proponents seek to avoid.
Mail-in voting has wide public support, according to a new Morning Consult project tracking voter trust in the electoral system. Nearly 7 in 10 voters — including 89 percent of Democrats, 61 percent of independents and nearly half of Republicans — support it, even as the bulk of Republican voters (68 percent) say they plan to vote in person, unchanged from their preference over the summer.