Potential Pardons for Trump Family Members Are Unpopular With Voters
But roughly half of GOP voters say they'd be OK with it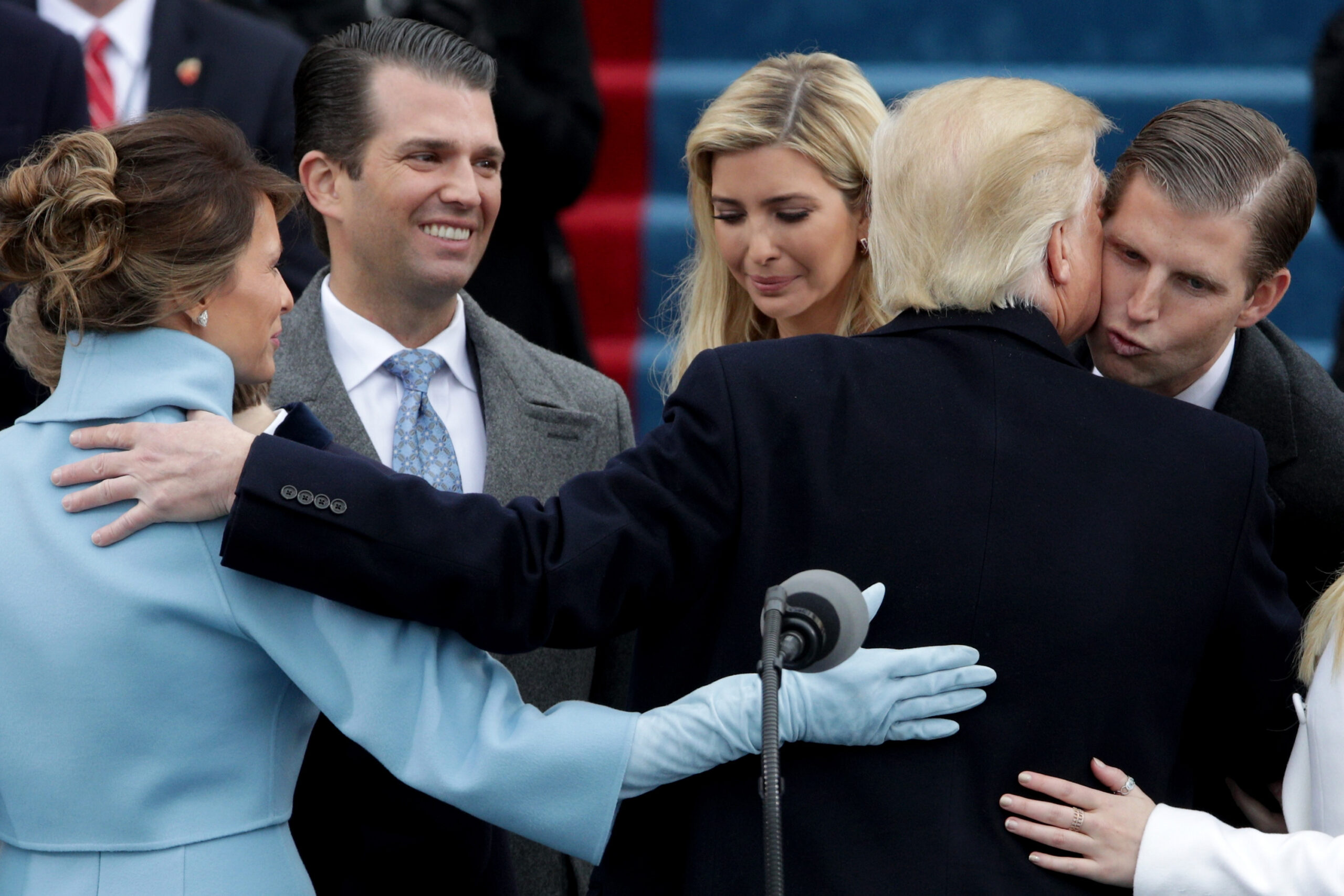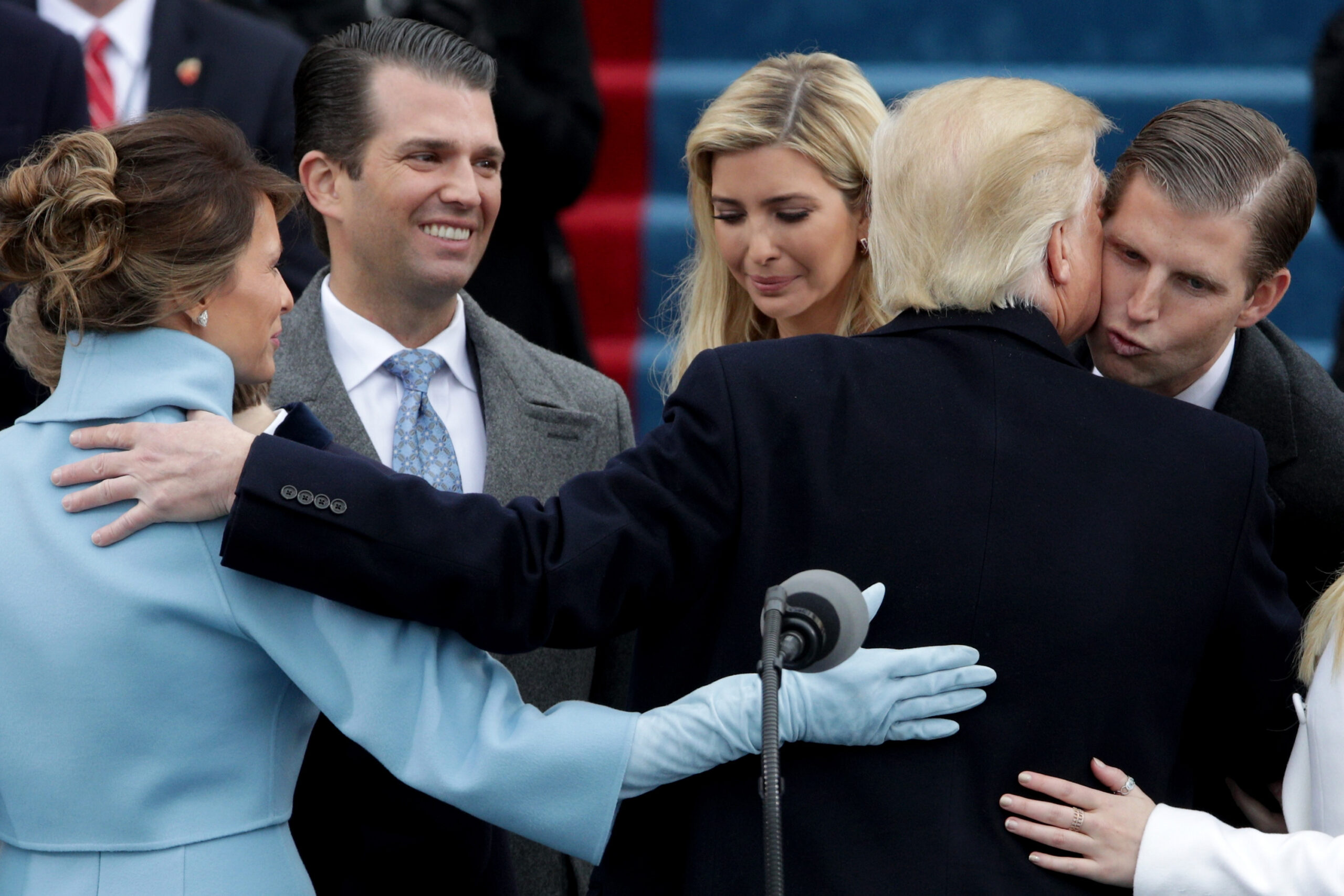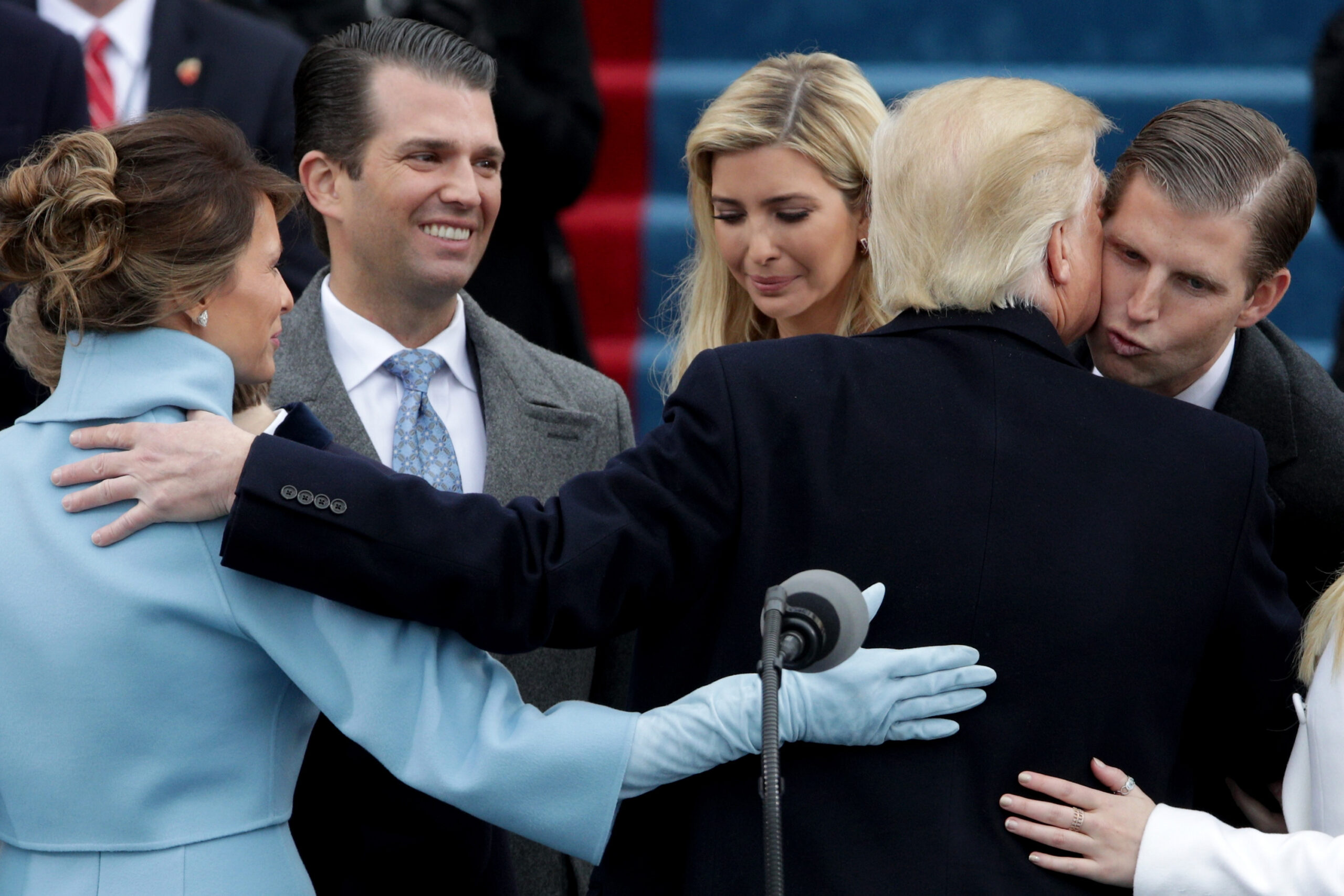 President Donald Trump is said to be weighing pre-emptive pardons for his eldest children and close confidants such as son-in-law Jared Kushner and personal attorney Rudy Giuliani, potential acts of clemency that Morning Consult/Politico polling shows much of the American public would find unseemly, though a number of GOP voters backed the move.
Slim majorities of voters said it would be inappropriate for Trump to pardon his three eldest children — Donald Jr., Eric and Ivanka — while just under half said it would be wrong to pardon Kushner and Giuliani. Around half of GOP voters said it would be appropriate for Trump to pardon his children and Giuliani, and roughly 2 in 5 said the same for Kushner.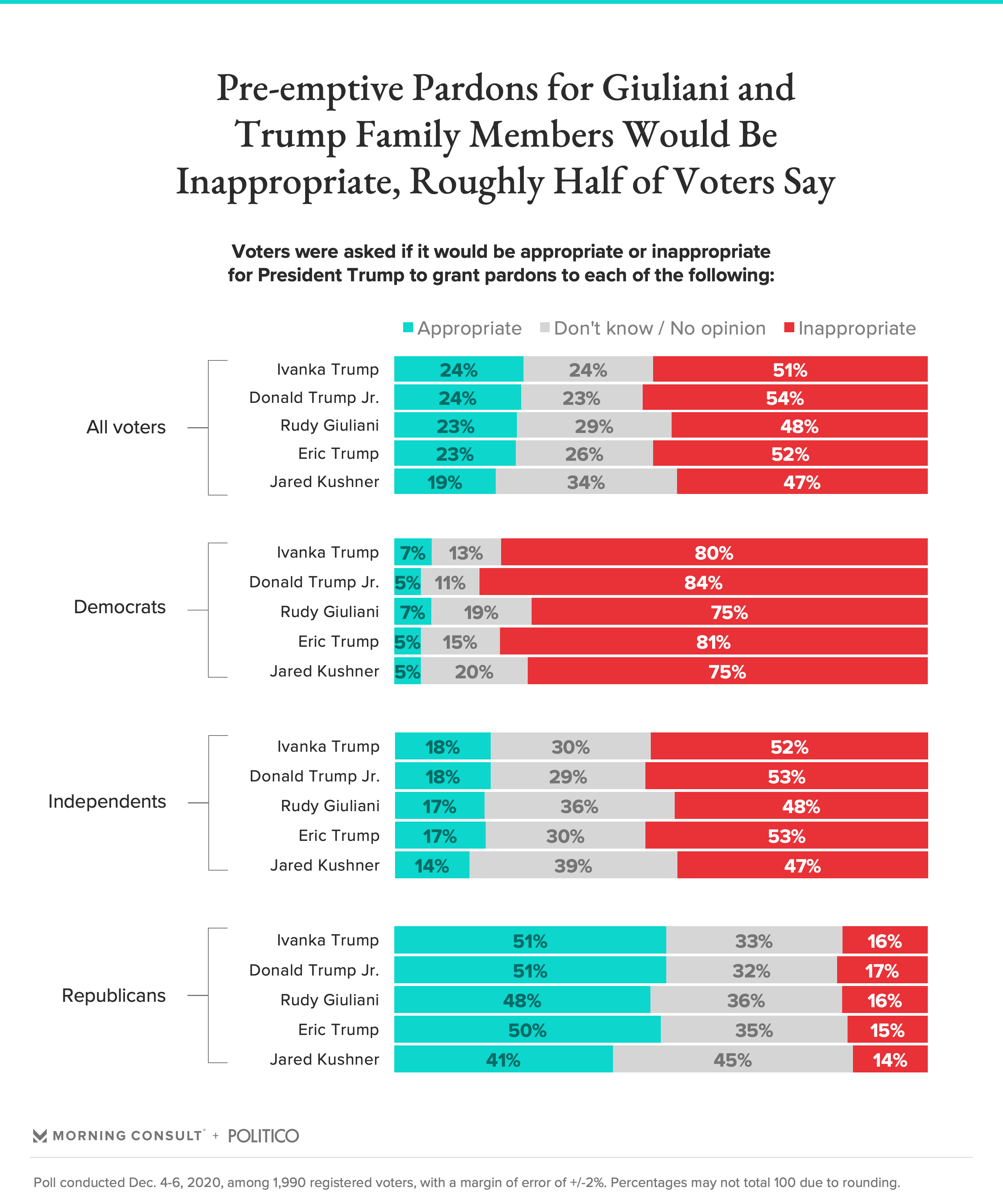 The Dec. 4-6 poll of 1,990 registered voters, which has a margin of error of 2 percentage points, was conducted after The New York Times reported Trump was considering issuing pardons for the aforementioned quintet, and follows a Politico report that the president could shield as many as 20 people in his inner circle from federal charges amid fears that they could be targeted by the incoming Democratic administration.
The news is chiefly resonating among the president's detractors: 34 percent of voters who have an unfavorable view of him said they'd heard a lot about a potential pardoning spree, compared to 15 percent of those with a favorable view of him who said the same.
For much of his presidency, Trump has tended to make decisions aimed at stoking his base, and Republican backing for the pardons is higher than it was for other potential beneficiaries during the past four years. In February, for example, just 38 percent of GOP voters said it would be appropriate for Trump to pardon longtime associate Roger Stone, who was sentenced to 40 months on charges stemming from former special counsel Robert Mueller's Russia probe. But 43 percent of Republicans approved when Trump commuted Stone's sentence in July.
However, some Republicans in Congress reportedly believe that such a maneuver could have political ramifications for the party, and the survey shows at least 3 in 4 Democrats and more independents than not think it would be wrong for Trump to pardon his children, his son-in-law and his personal lawyer.