Fox News' Popularity Stabilizes Among Republicans With Election in Rearview Mirror
Latest tracking shows 61% of GOP adults view the network favorably, approaching its pre-election figures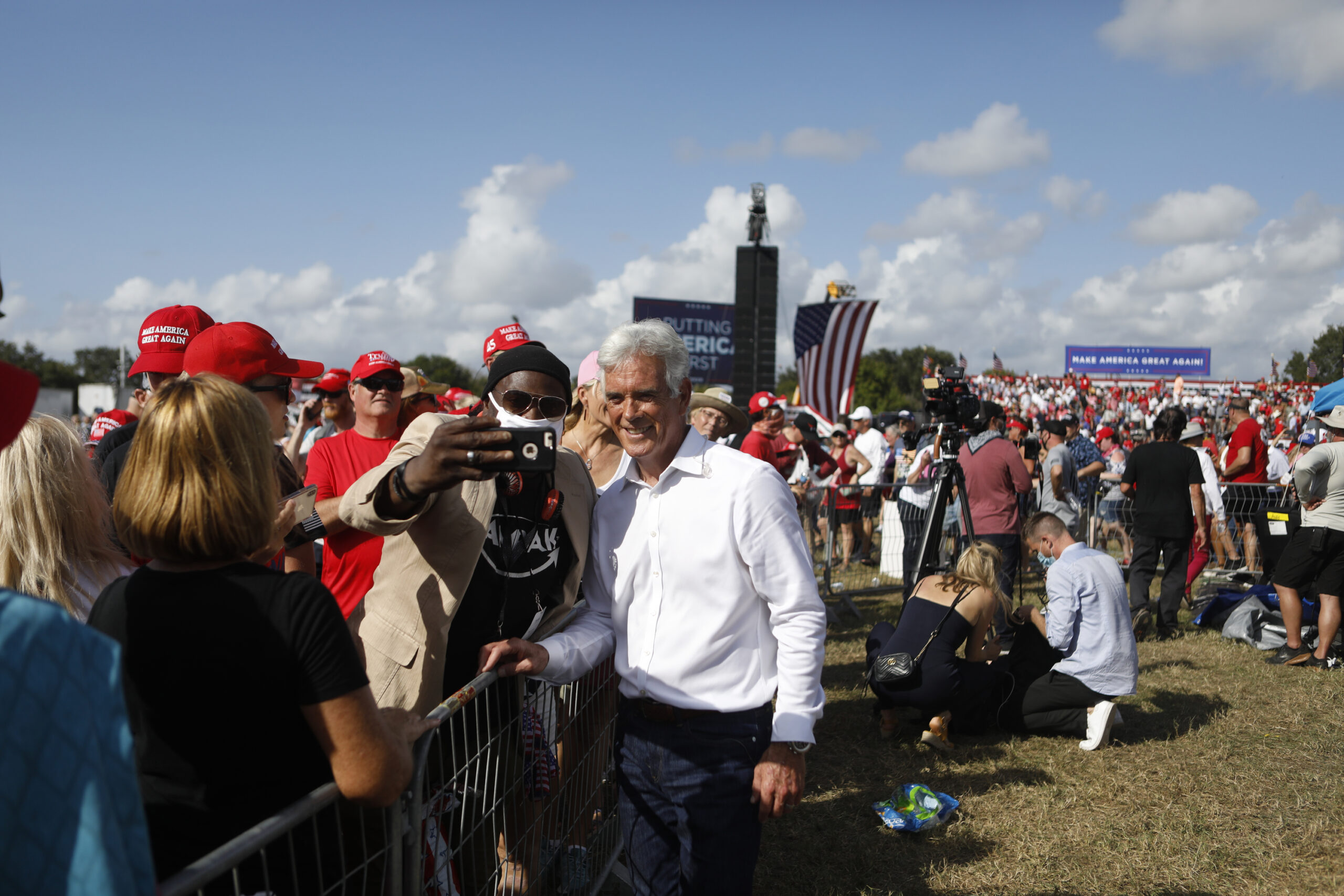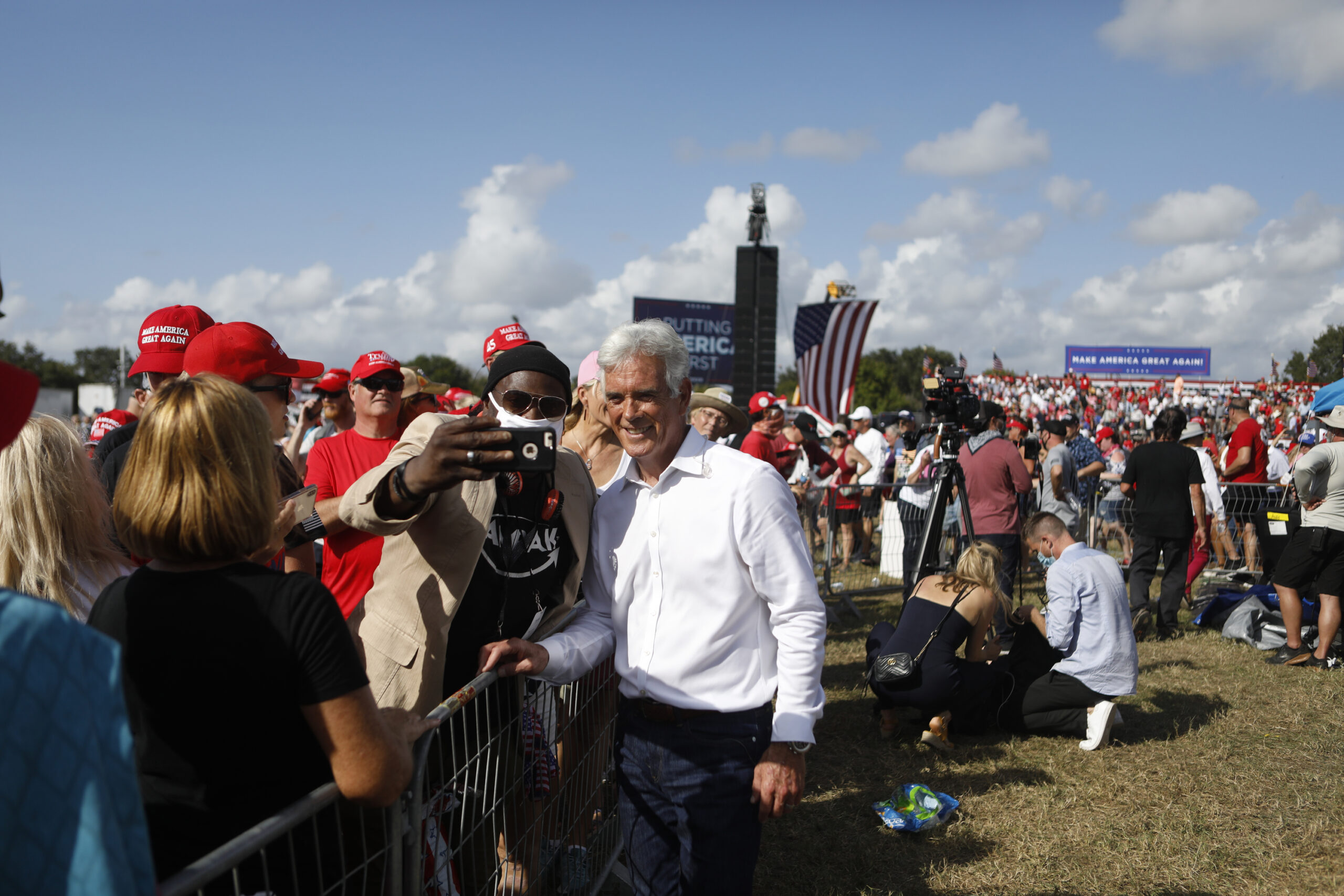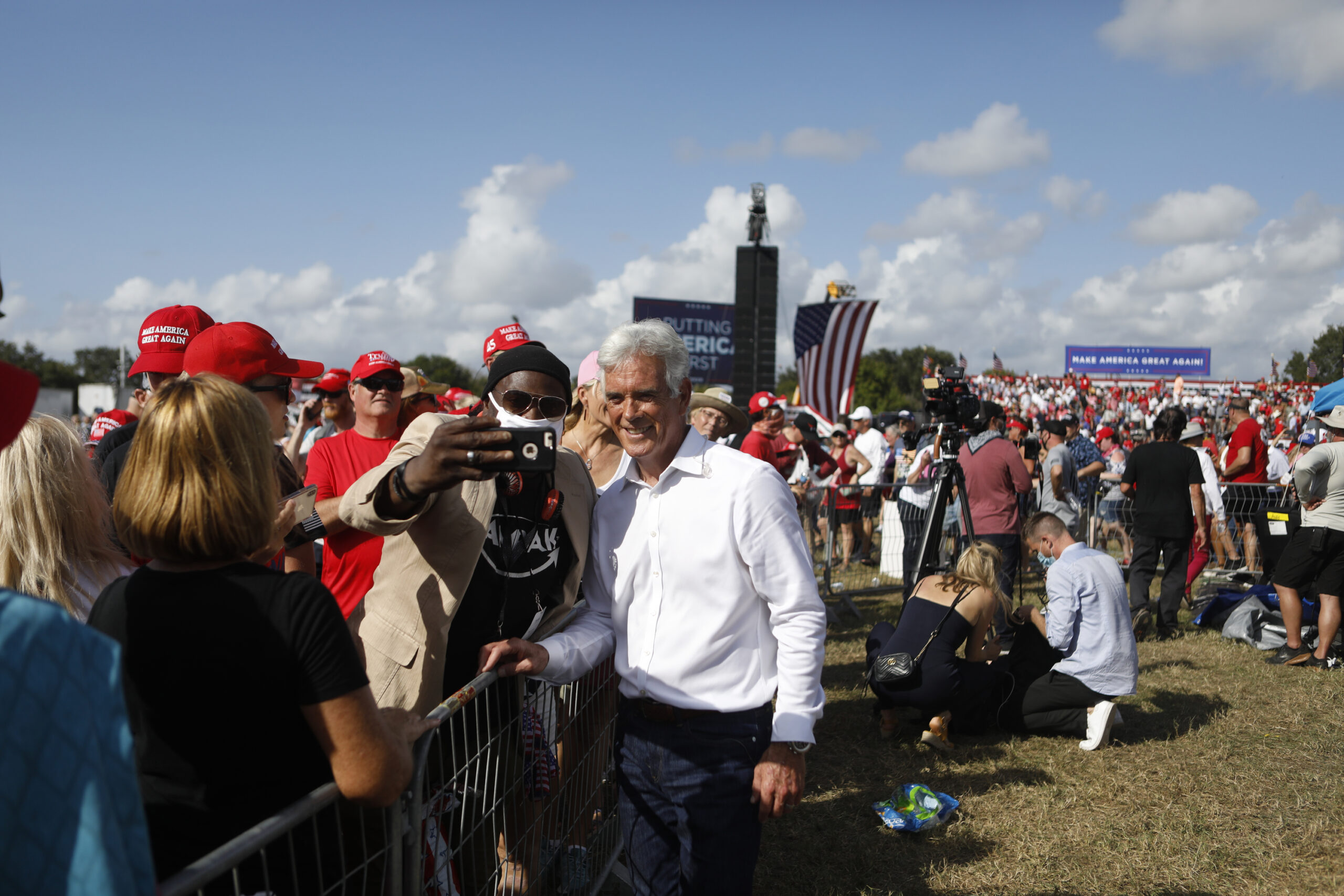 Roughly one month after Morning Consult detected a sharp downturn in Fox News' favorability among Republicans, negative sentiment appears to be leveling off. 
New tracking data from the Morning Consult Brand Intelligence platform, which tracks more than 4,000 brands in 15 countries, from Dec. 14-16 shows 61 percent of U.S. adults who identify as Republican view the network favorably, just a small slip from the 68 percent who said the same in early November, prior to the presidential election.
The share who view Fox News negatively, similarly, has resumed to fewer than 1 in 5, after surging to 30 percent post-election. Responses among Republicans in Morning Consult's daily tracking have an average margin of error of 5 percentage points.
Fox News earned criticism from conservative pundits when it projected an Arizona victory for President-elect Joe Biden on election night, the only major media outlet to do so. Trump has tweeted about Fox News more than a dozen times since then, nearly all of them critical in tone, including a eulogy of sorts on Dec. 16, when he said "@FoxNews is dead. Really Sad!" He's directed followers to instead turn to One America News Network or Newsmax for news coverage.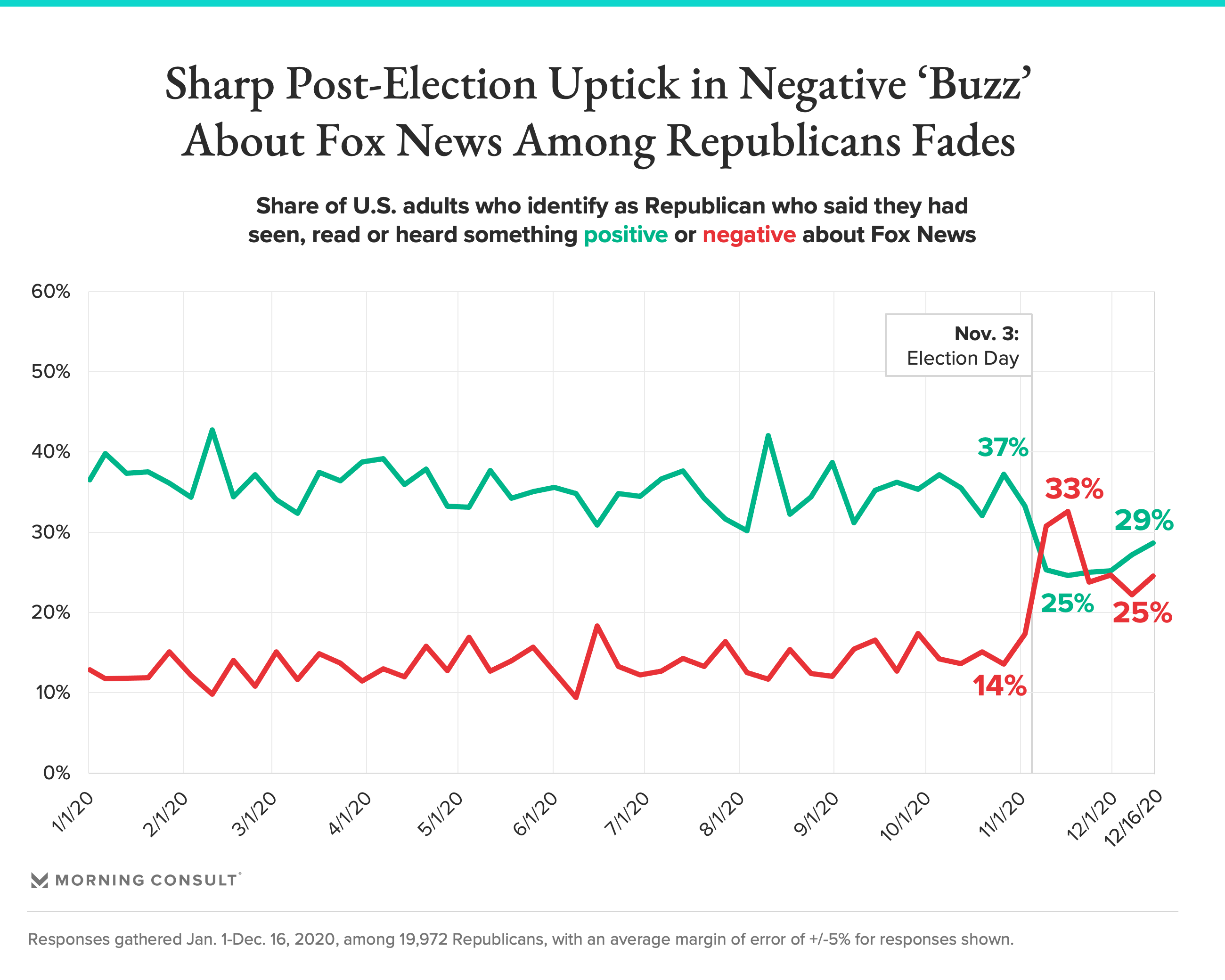 Negative coverage of Fox News looks to be decreasing as well after a surge in early November, although the proportion of positive and negative "buzz" about the network — whether respondents reported reading, seeing or hearing something good or bad about it — has not returned to pre-election standings.
The network did not respond to a request for comment.
The analysis comes at the end of the year, when networks typically tout their annual viewership. Citing Nielsen Media Research, Fox News said it delivered the "largest total day and primetime audience among total viewers in cable news history," drawing in 1.9 million viewers in total day along with 3.6 million viewers in primetime. CNN preferred to focus on more recent trends, noting that it has become "the No. 1 cable news network since the election in both total viewers and the key sales target adults 25-54."