Most Americans are ready to slam the door on 2020, but slightly fewer have a rosy view of what 2021 will bring, with sentiment shifting based on educational attainment and income.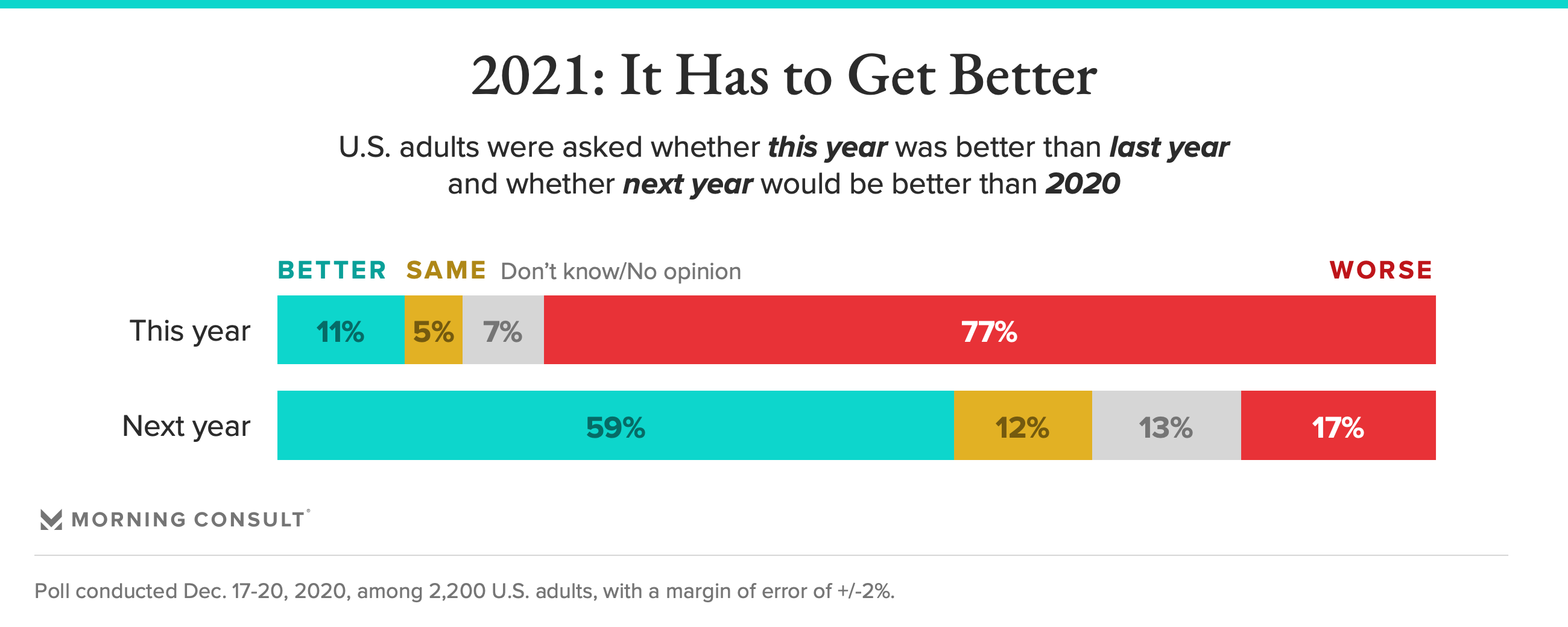 Unsurprisingly, 77 percent of U.S. adults said this year — which saw a pandemic kill 1.7 million people globally, including more than 319,000 in the United States, a nationwide racial reckoning sparked by police killings of Black Americans and one of the most contentious political elections in American history — was worse than 2019. 
But 11 percent of U.S. adults said their 2020 was better than last year, a figure that roughly doubled among those with a postgraduate degree or who earn more than $100,000 annually.
Fifty-nine percent of all adults say next year will be an improvement on 2020. Similarly, attitudes differed by college level and personal finances: Those with a postgraduate degree or annual income north of $100,000 were 20 and 18 percentage points more likely than those with no college degree or sub-$50,000 earners, respectively, to say 2021 will be better than this year.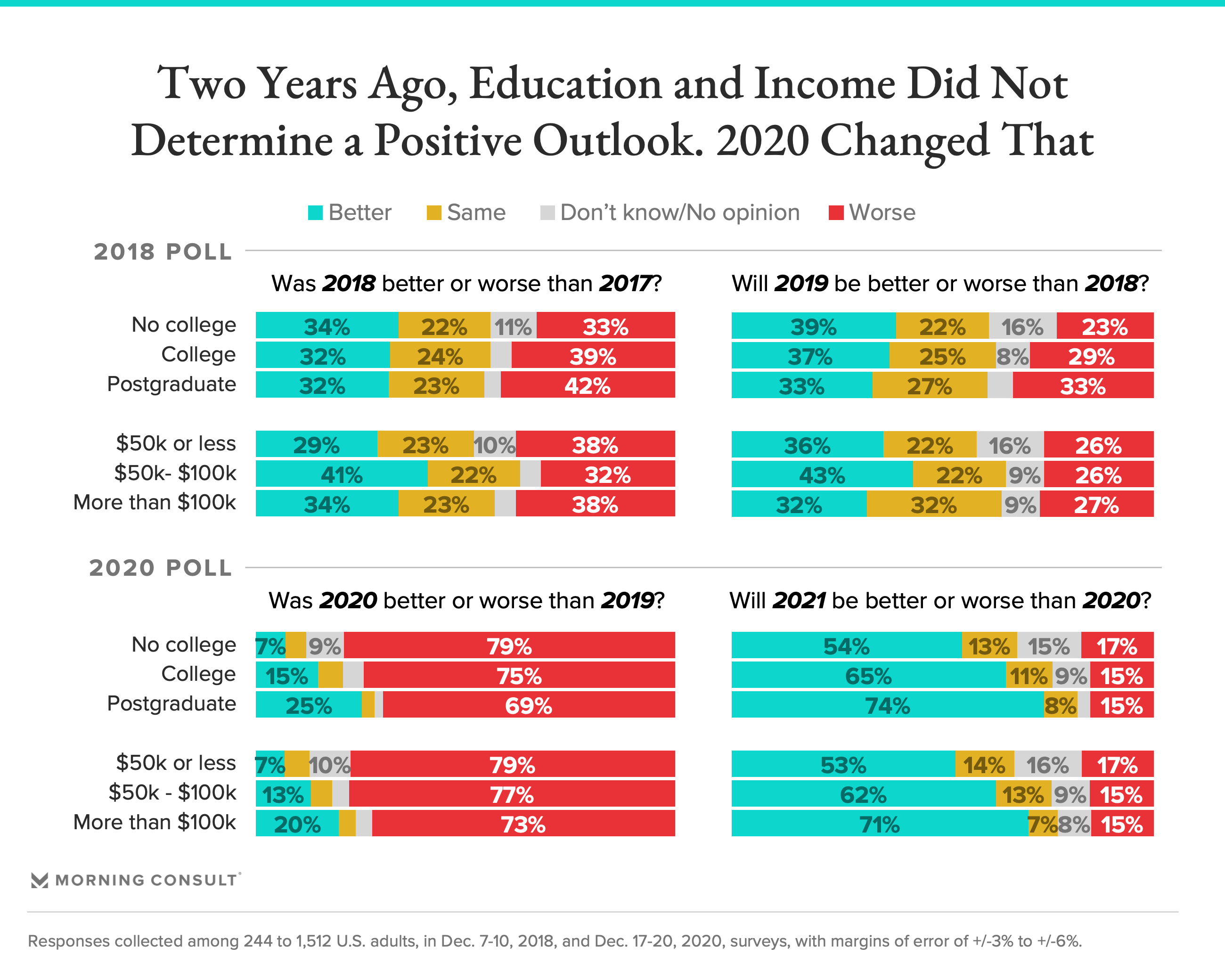 The findings stand in sharp contrast with a similar analysis conducted in the wake of the 2018 midterm elections, which found respondents of various education and income levels sharing roughly similar outlooks.
The most recent survey, conducted Dec. 17-20 among 2,200 U.S. adults, has a 2-point margin of error.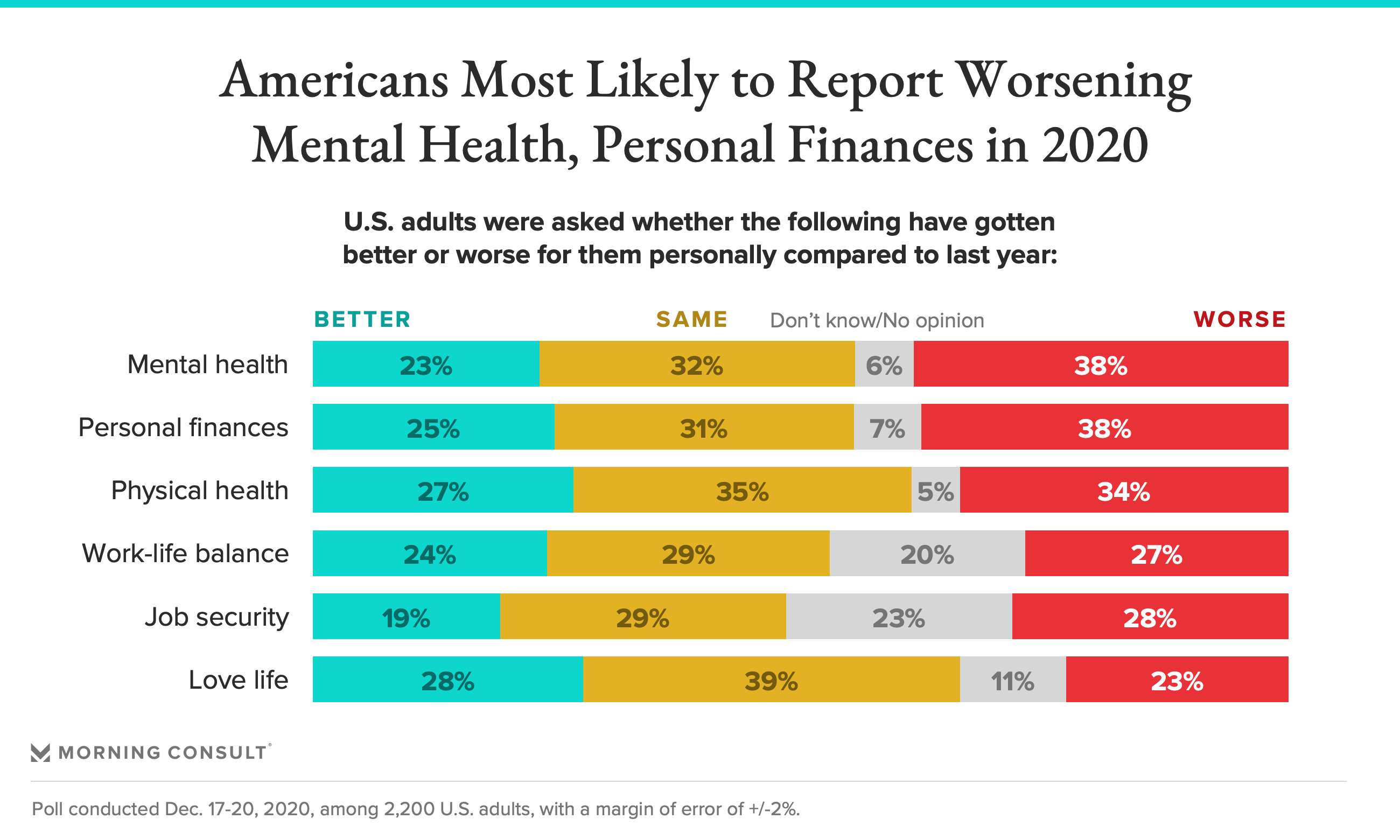 Americans' mental health and personal finances suffered the most this year, according to the survey, aspects which again varied by educational attainment and finances.
Those with a postgraduate degree were more likely to say their mental health and personal finances improved this year compared to last, while much smaller shares of respondents  without a college degree said the same. Similar patterns were observed for income brackets.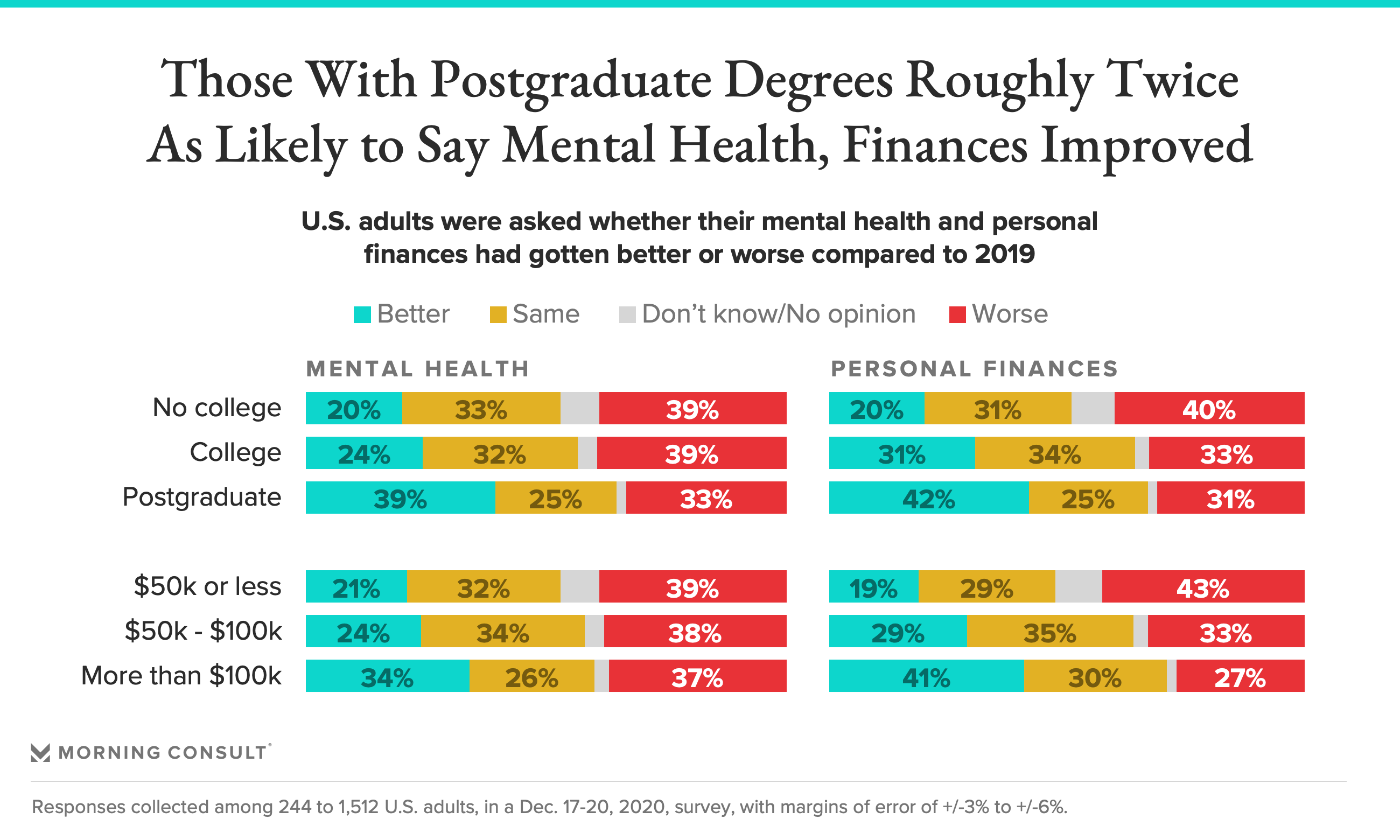 A March analysis from Pew Research Center found that those financially affected by the pandemic were experiencing more psychological distress than those not, illustrating a correlation between finances and mental well-being.