With narrow Democratic control of Washington, additional economic stimulus looks more likely under the incoming administration of President-elect Joe Biden, who has said one of his immediate priorities will be to assemble a new aid package, including $2,000 stimulus checks. 
Future economic aid enjoys broad support among voters, according to a new Morning Consult/Politico poll, with 64 percent saying they "strongly" support Congress passing another stimulus bill in the next few weeks and another 20 percent saying they "somewhat" support the idea. Eleven percent said they somewhat or strongly oppose another stimulus package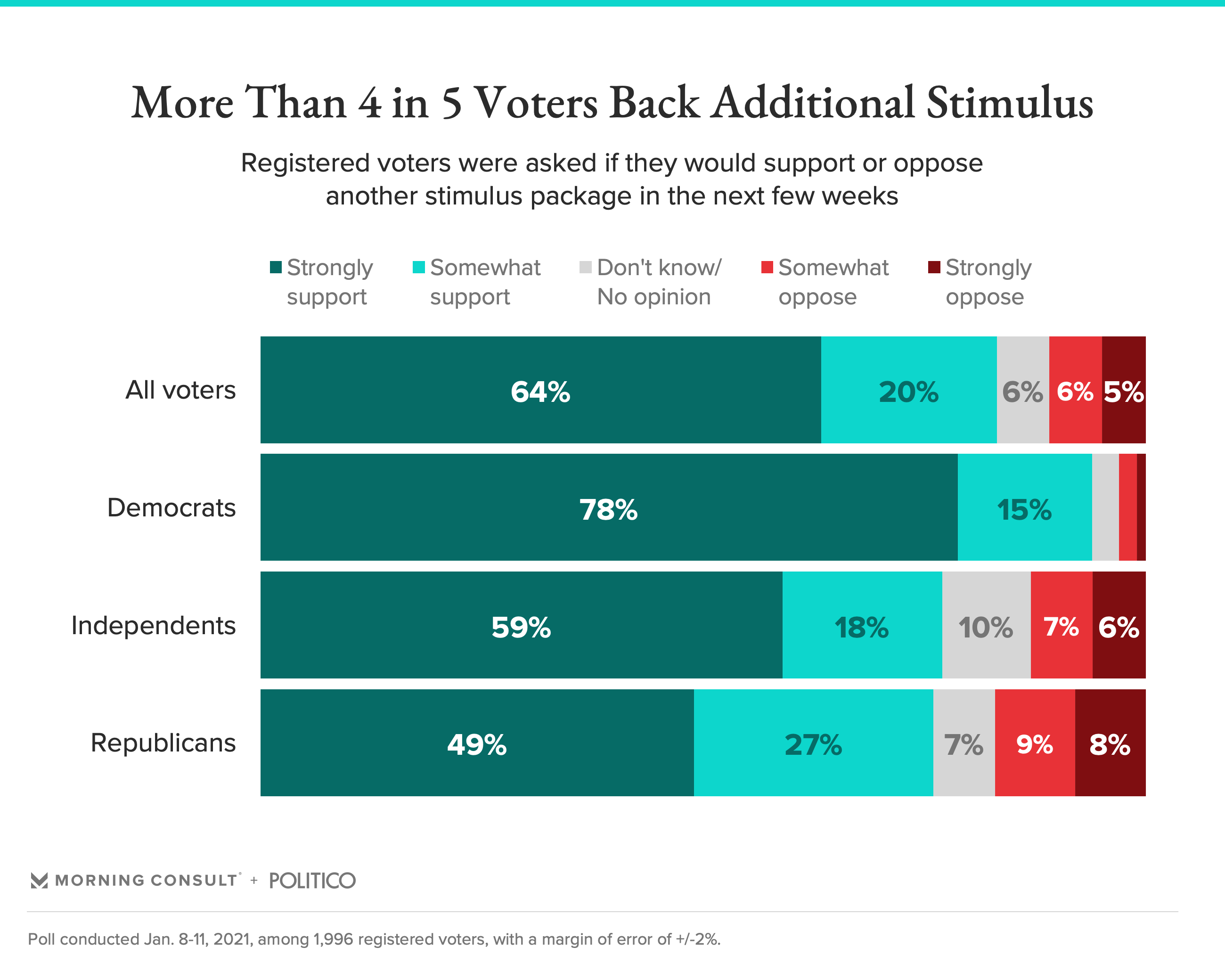 The measure is popular across the political spectrum. A plurality of Republicans (49 percent) said they strongly support a new economic stimulus package in the next few weeks, and 27 percent said they somewhat support it. Seventeen percent said they somewhat or strongly oppose the measure. 
Support was highest among Democrats: 78 percent said they strongly support another economic stimulus package, and 15 percent said they somewhat support it. 
The poll, conducted Jan. 8-11 among 1,996 registered voters, has a margin of error of 2 percentage points. 
On top of support for additional relief, voters largely believe that such a package should be passed quickly. Sixty-eight percent of voters said that Congress should pass another stimulus package "immediately," while 22 percent said that Congress should wait. 
At 81 percent, Democrats were more likely than independents (64 percent) and Republicans (56 percent) to say that Congress should move immediately.