This is part of a suite gauging Americans' priorities for the incoming administration on a variety of pressing issues in the political, policy and business spaces. See our other work analyzing voters' preferences on health care, the environment, the economy and the general approach to governing, as well as how marketing leaders can look to flourish in a political landscape that is growing increasingly divided.
With the coronavirus pandemic wreaking havoc on the household budgets of many Americans, housing stability will be one of the biggest economic issues facing the Biden administration.
President-elect Joe Biden made housing a key priority in his $1.9 trillion coronavirus relief package released Thursday, asking lawmakers to approve $25 billion in rental assistance on top of the $25 billion included in the package lawmakers passed last month, and another $5 billion put toward those experiencing or at risk of homelessness. Biden is also asking Congress to extend the eviction and foreclosure moratoriums until Sept. 30, from its current date at the end of the month.
According to a new Morning Consult poll, many in the country — especially renters — have alarmingly insecure housing plans if they lost their current residence.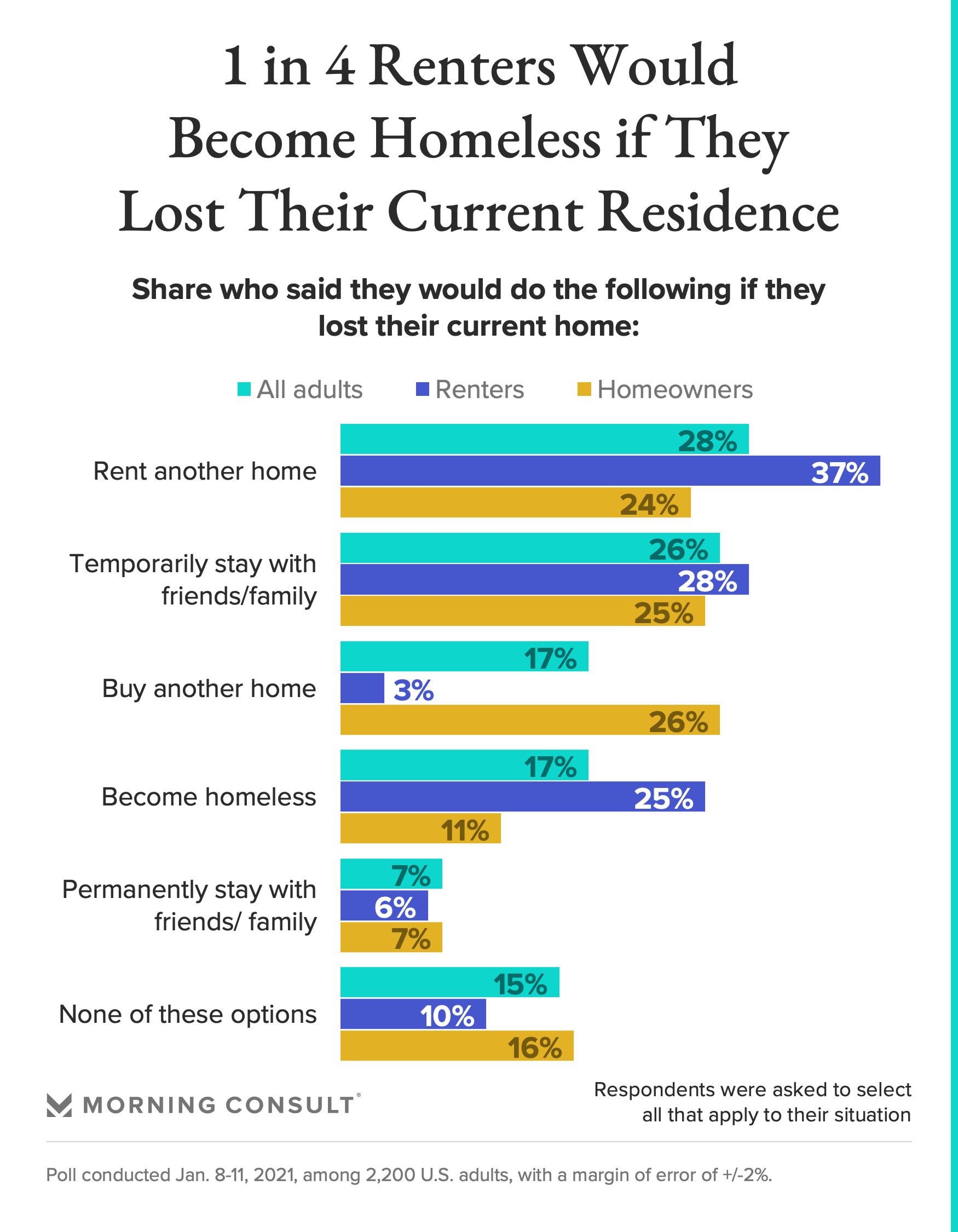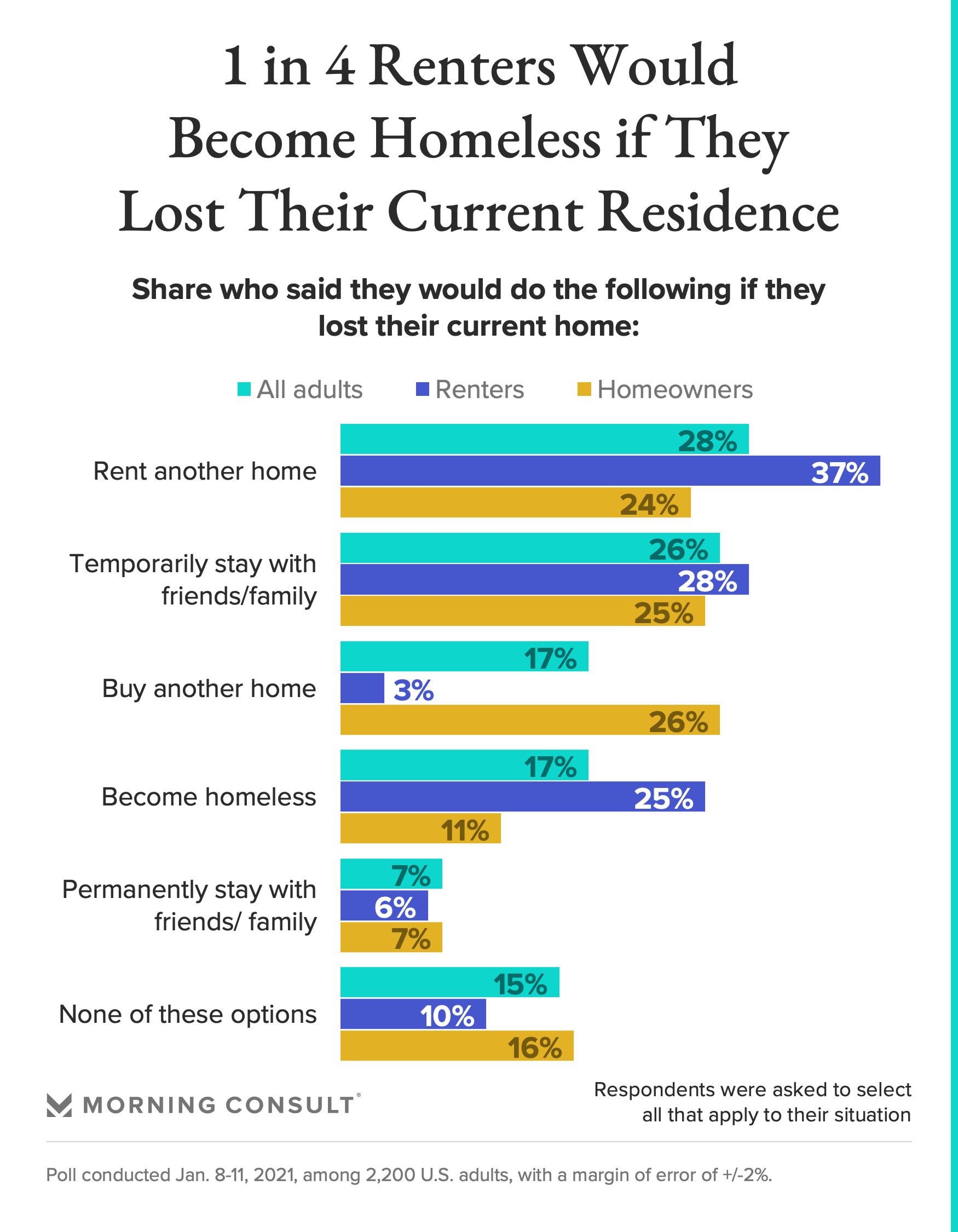 Seventeen percent of adults said they would become homeless if they lost their current home, including 25 percent of renters and 11 percent of homeowners.
The most common response selected in the survey was renting another home, with 28 percent of all adults, 37 percent of renters and 24 percent of homeowners identifying that option for what they would do if they lost their current residence.
A significant portion of respondents said they would temporarily stay with friends and family, at 26 percent for all adults, 28 percent for renters and 25 percent for homeowners.
The poll, conducted Jan. 8-11, surveyed 2,200 U.S. adults and has a margin of error of 2 percentage points.