Health Care Workers and COVID-19: America Hasn't Passed the Worst of the Pandemic
2 in 5 health care workers say the country is at pandemic's worst point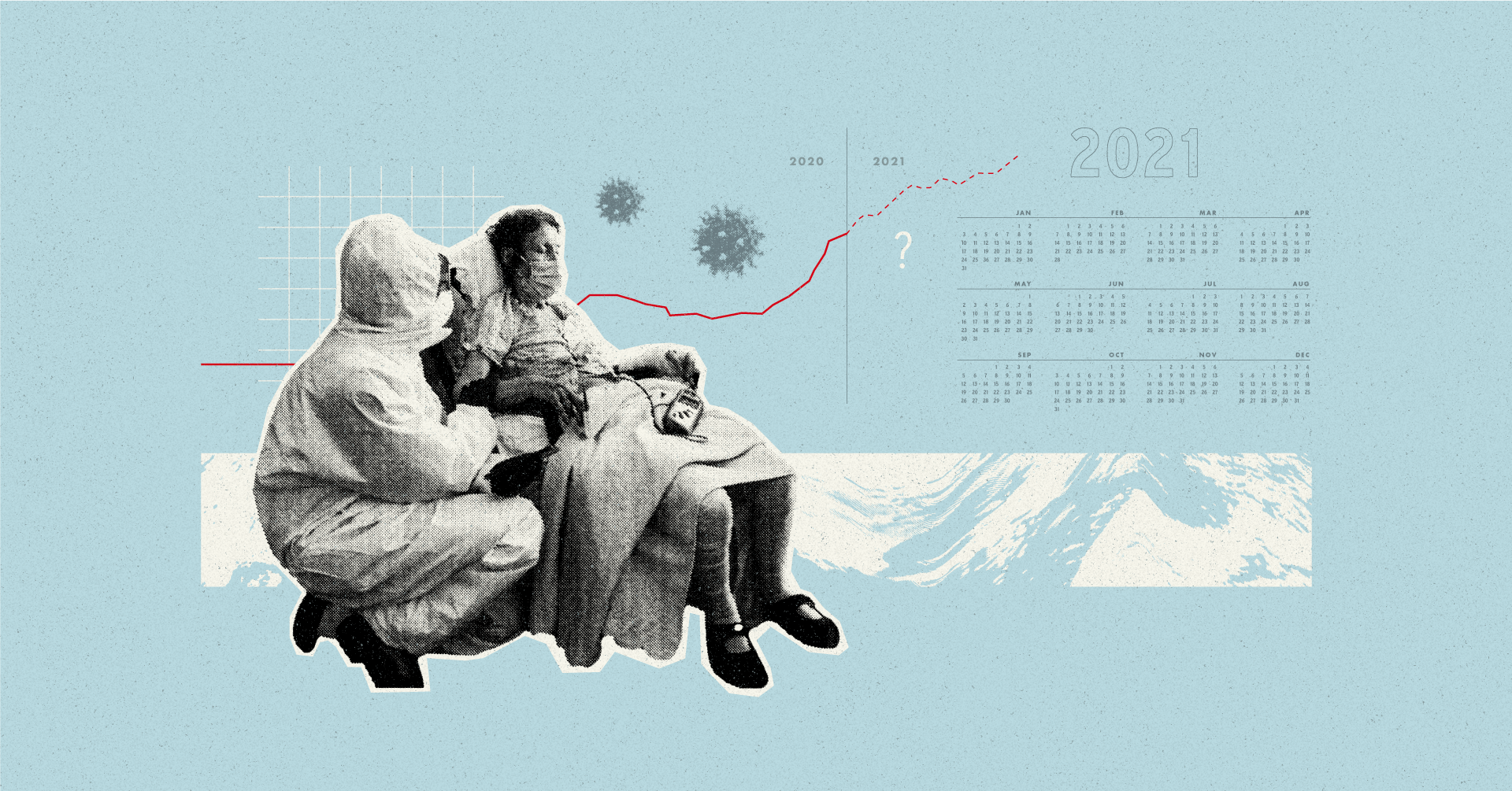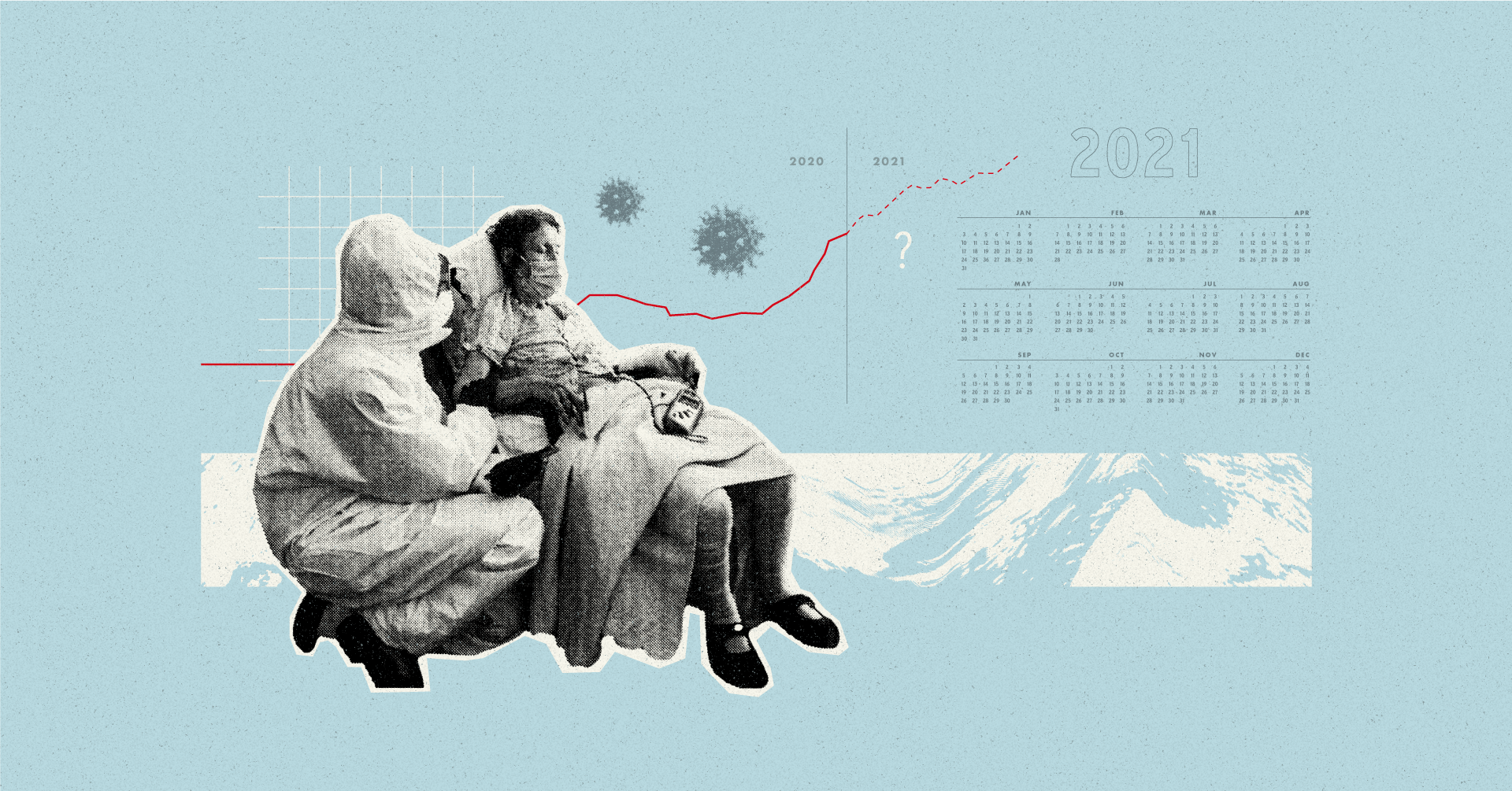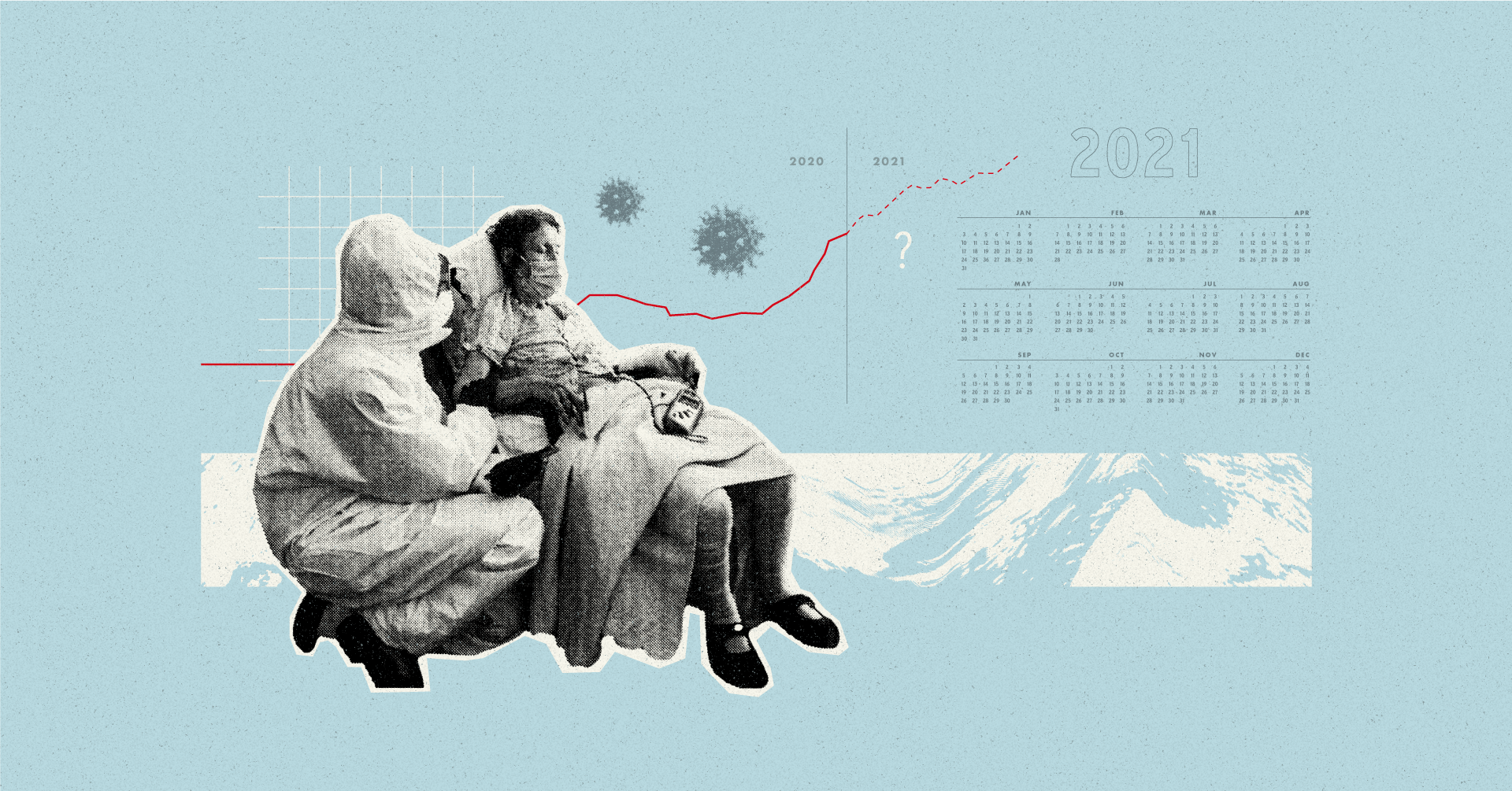 About a third of health care workers say the worst of the pandemic still looms, while just over 1 in 10 say it's behind us.

Nearly 9 in 10 health care workers say they're concerned about the pandemic.
A new special report from Morning Consult explores how health care workers have fared during the pandemic and how they view the broader COVID-19 response. The data is drawn from a poll of 1,000 health care workers.
It's been nearly two months since the United States recorded fewer than 100,000 COVID-19 patients hospitalized on any given day. In the past year, health care workers have tended to millions of patients in settings ranging from telehealth to intensive care — and a new Morning Consult survey, conducted at a pivotal moment in the course of the pandemic, pinpoints the toll it's taken on them.
Now, 2 in 5 health care workers say the country is in the darkest point of the COVID-19 pandemic, while another 32 percent say the worst is yet to come. Just 13 percent of health care workers think the United States has passed the worst phase of the pandemic.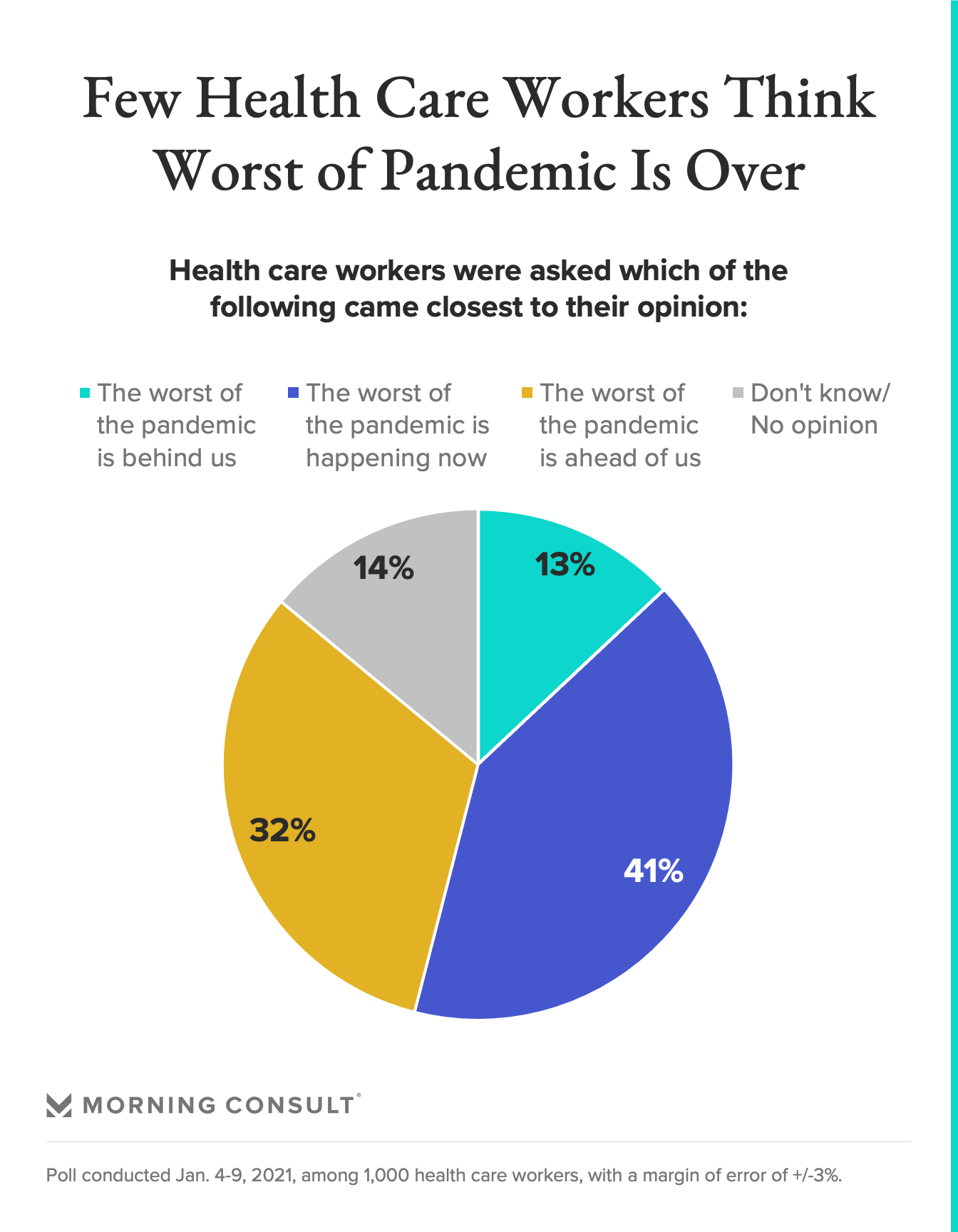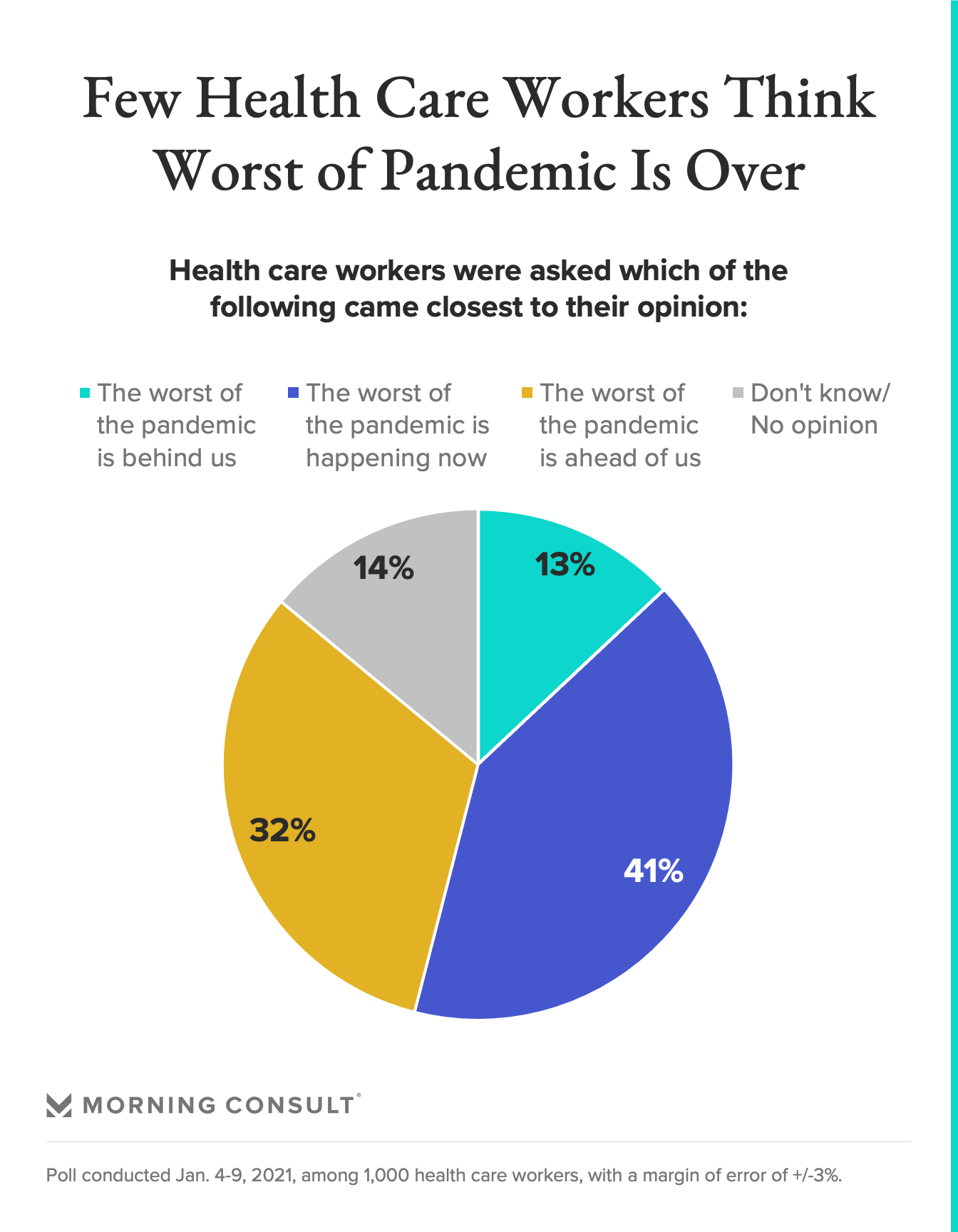 The findings reflect the warnings health care workers have been issuing publicly for months: that many are burned out, struggling financially and putting their lives on the line to care for patients as hospitals overflow in parts of the country even as others resemble something like normal life.
But the survey also reveals a wide range of opinions even within the health care sector, a group with a unique vantage point into the suffering and devastation wrought by the pandemic that still reflects divisions in the broader population. While 88 percent of health care workers are somewhat or very concerned about the pandemic, for example, another 12 percent said they aren't worried.
Among the survey's findings: COVID-19 vaccine hesitancy and mental health concerns among health care workers are high, and many have considered leaving the sector over the past year.
The poll was conducted Jan. 4-9 among 1,000 health care professionals and has a margin of error of 3 percentage points. About a quarter of respondents were nurses or nursing aides, while the rest were physicians, home health aides, emergency medical services staffers, administrators and others in health care roles, offering a wide range of perspectives. About 2 in 5 respondents said they have cared for COVID-19 patients directly.
In this series, Morning Consult explores how health care workers have fared personally during the pandemic, including in their daily lives and relationships, as well as how they view the broader COVID-19 response, including the vaccine rollout and how prepared their workplaces would be to handle surges of patients.