Consumers Support Paying Workers to Get COVID-19 Vaccine, as Long as Shots Are Voluntary
43% of the public believes inoculation should be mandatory for all employees to return to work
44% of U.S. adults said their view of their favorite brand would improve if it provided employees with a financial incentive for receiving the COVID-19 vaccine, while 11% would view it less favorably, creating a net favorability rating of 33 points.

49% of the public thinks inoculation should be mandatory for essential workers to return to the workplace.
As vaccinations for the novel coronavirus begin to ramp up across the country, new polling finds support for the recent trend of companies paying employees to undergo vaccination.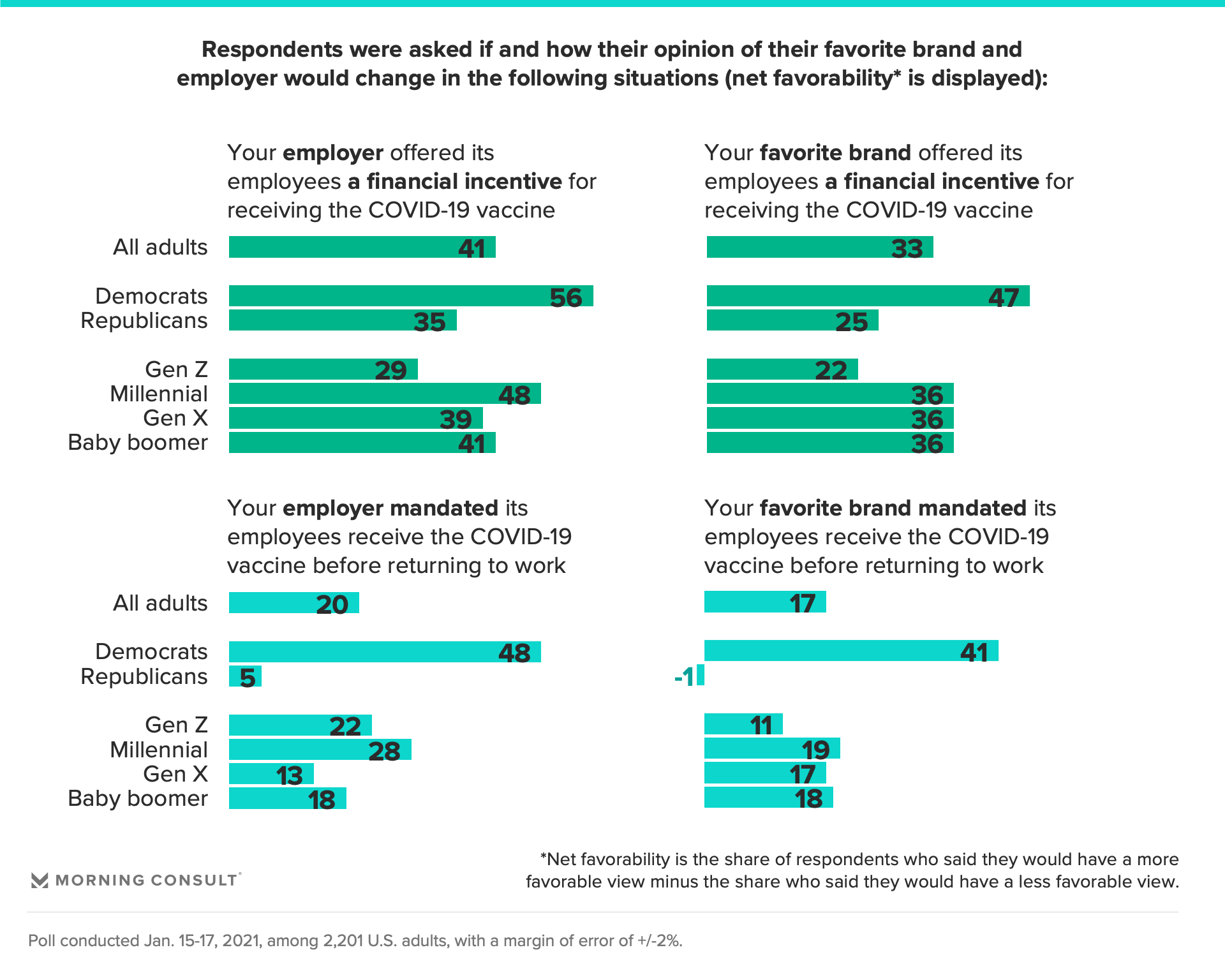 A Jan. 15-17 poll from Morning Consult shows brands could benefit publicly if they provide employees with financial incentives to get the new COVID-19 vaccines: 44 percent said they would view their favorite brand more favorably if it rolled out such a policy, while 11 percent would view it less favorably, creating a net favorability rating of 33 percentage points. Respondents in the 2,201-person survey expressed even more favorability if their own employer paid them to get the coronavirus vaccine.
Rewarding employees for receiving the vaccination is becoming a trend in the consumer-facing brand space. Dollar General Corp. and Aldi recently announced they would provide select employees with an additional four hours of regular pay if they received the vaccine. Grocery-delivery service Instacart Inc. is also providing some employees with a $25 vaccine stipend for time spent undergoing inoculation. 
But brands risk facing backlash from many Republican consumers if they mandate vaccination — 32 percent of Republican consumers said they'd view their favorite brand or their own employer more negatively if they were to require vaccination to return to work, roughly as many who said they would see the company in a more positive light.
Given the country's deep divisions, certain corporate actions are going to be more alienating than ever before, said Victoria Sakal, Morning Consult's managing director of brand intelligence. But ultimately, when it comes to ridding the country of COVID-19, "brands will almost certainly not be penalized for having made an effort to make that return to normal possible."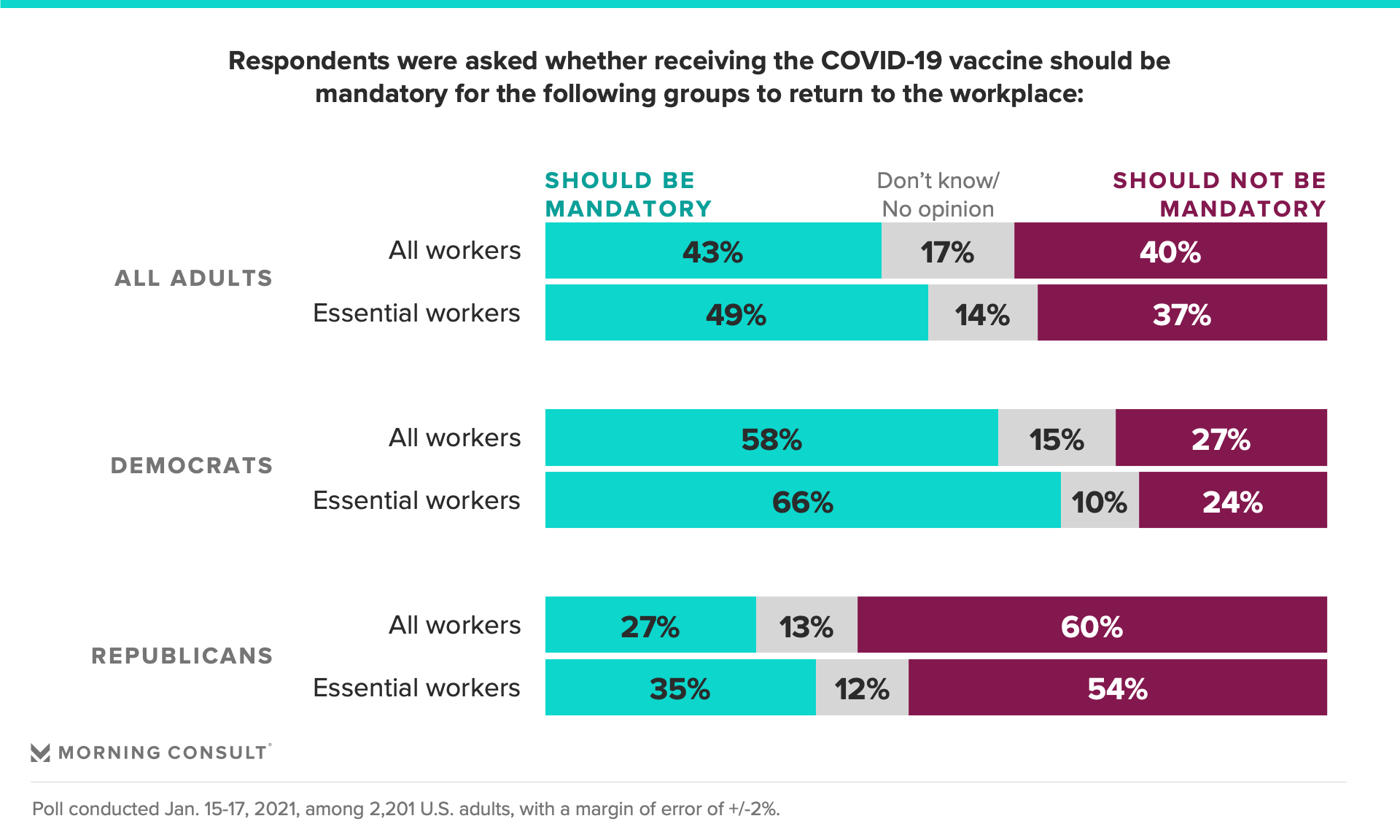 The poll, which has a margin of error of 2 points, also finds that the public is split over whether vaccinations should be mandatory to return to work, with support slightly ticking up when those workers are deemed "essential."