The Weeknd's Super Bowl LV halftime show drew mixed reviews among all viewers, but was a smash hit with the demographics the NFL and Pepsi were targeting when they selected the Canadian recording artist for what will likely be the year's most-watched musical performance: Generation Z and millennials.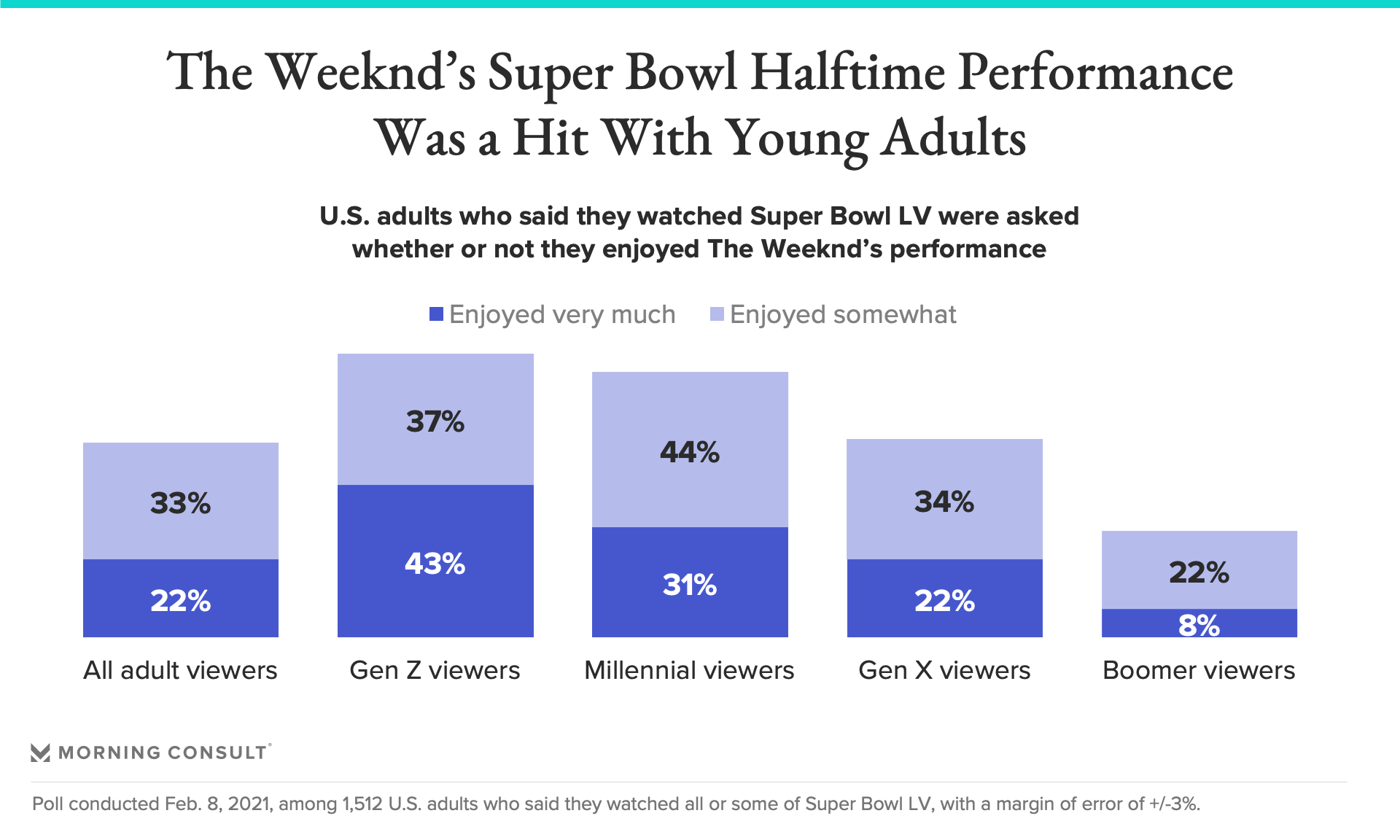 In a Morning Consult poll conducted after the NFL's Sunday night finale in Tampa, Fla., 80 percent of Gen Zers and 75 percent of millennials who watched CBS' telecast praised The Weeknd's performance. Among Gen Z, 43 percent of viewers said they enjoyed the show "very much" — the most positive superlative available — compared to 31 percent of millennials.
Among 1,512 adult viewers of all ages, 55 percent of respondents gave the halftime show a thumbs up — including 56 percent of Gen Xers and 30 percent of baby boomers — while 45 percent gave a thumbs down, according to the responses, which have a margin of error of 3 percentage points. 
Democrats who watched the performance were nearly 60 percent more likely than Republicans to offer a positive review, with independents falling in the middle.
After performing on the nation's biggest stage, the share of U.S. adults who said they had heard of The Weeknd jumped from 71 percent late last month to 83 percent after the game.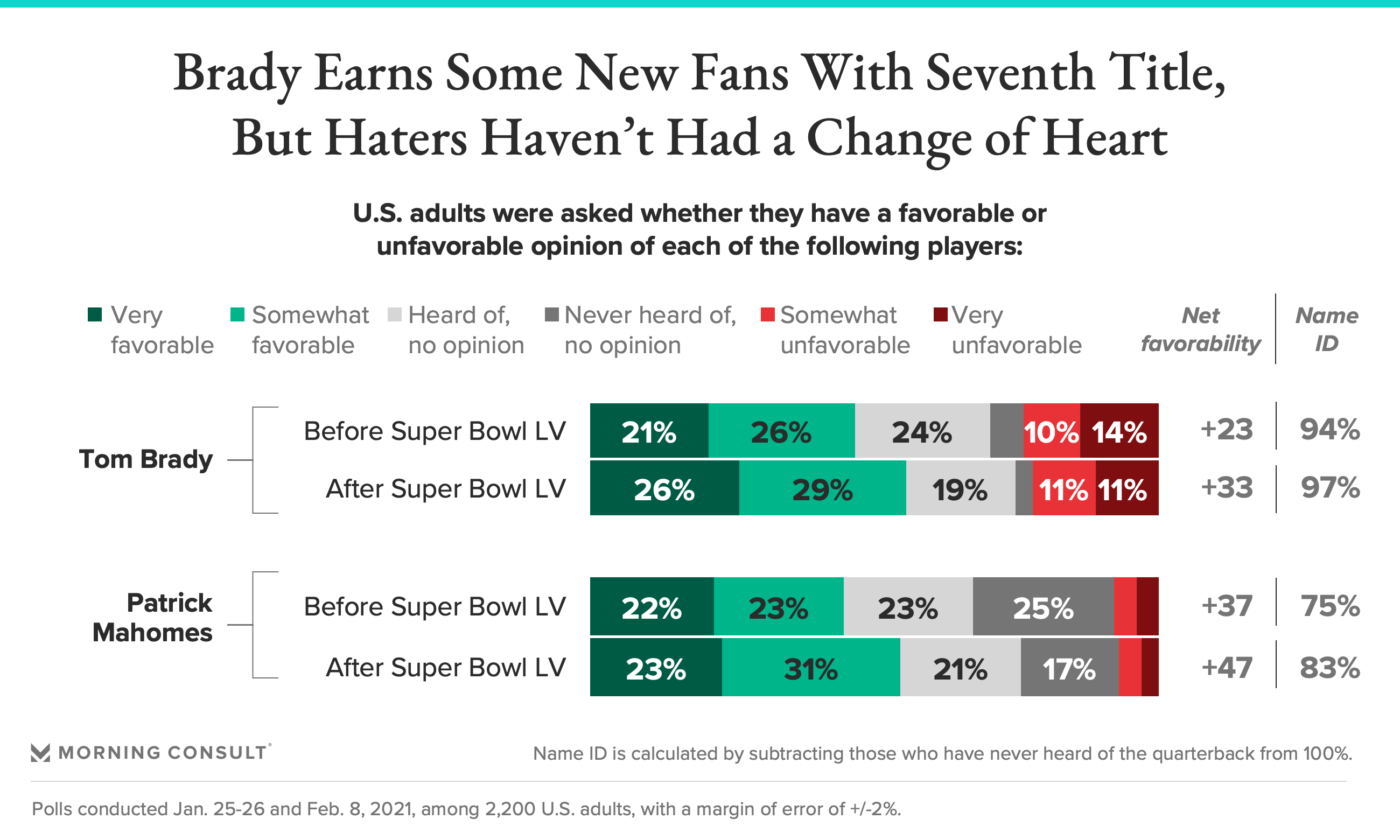 Meanwhile, Tampa Bay Buccaneers quarterback Tom Brady gained a few new fans after picking up his seventh Super Bowl title.
The share of U.S. adults with a favorable opinion of Brady jumped from 47 percent in late January to 55 percent after Sunday's game. But Brady remains polarizing, at least compared to other NFL players, as the share of adults with a negative view of Brady barely budged to 22 percent.
Patrick Mahomes, who suffered the most lopsided loss of his career in Super Bowl LV, also saw his favorability rating increase from 45 percent last month to 54 percent after the game. Mahomes isn't as well-known among the general public as Brady, but the share of U.S. adults who said they had heard of him jumped from 75 percent before the game to 83 percent after it.