As Democrats' Once-Cozy Relationship With Tech Is Tested, Ex-Google Policy Lead's New Trade Group Touts Industry's Benefits
With funding from Big Tech companies, group's first policy engagement will be voting rights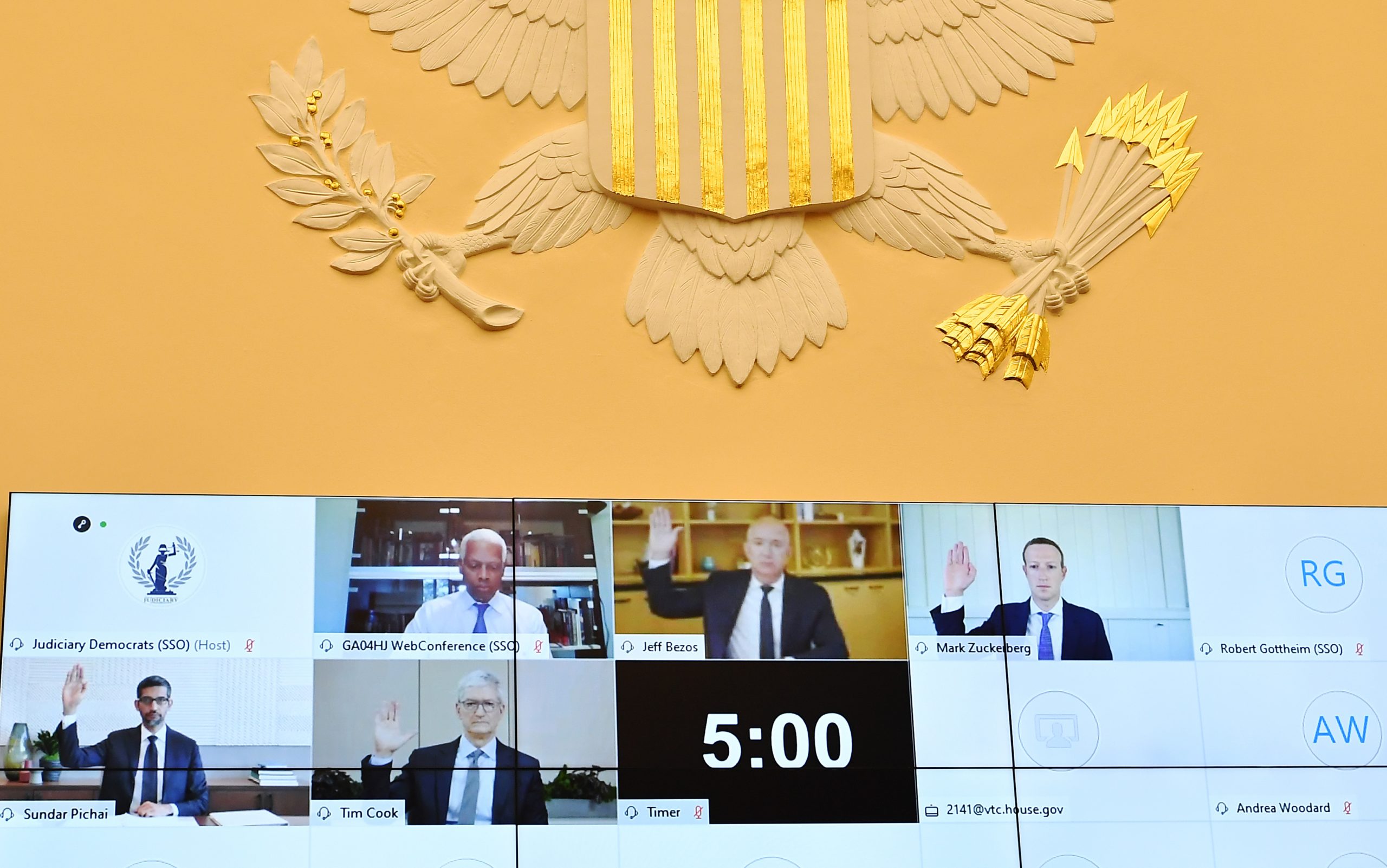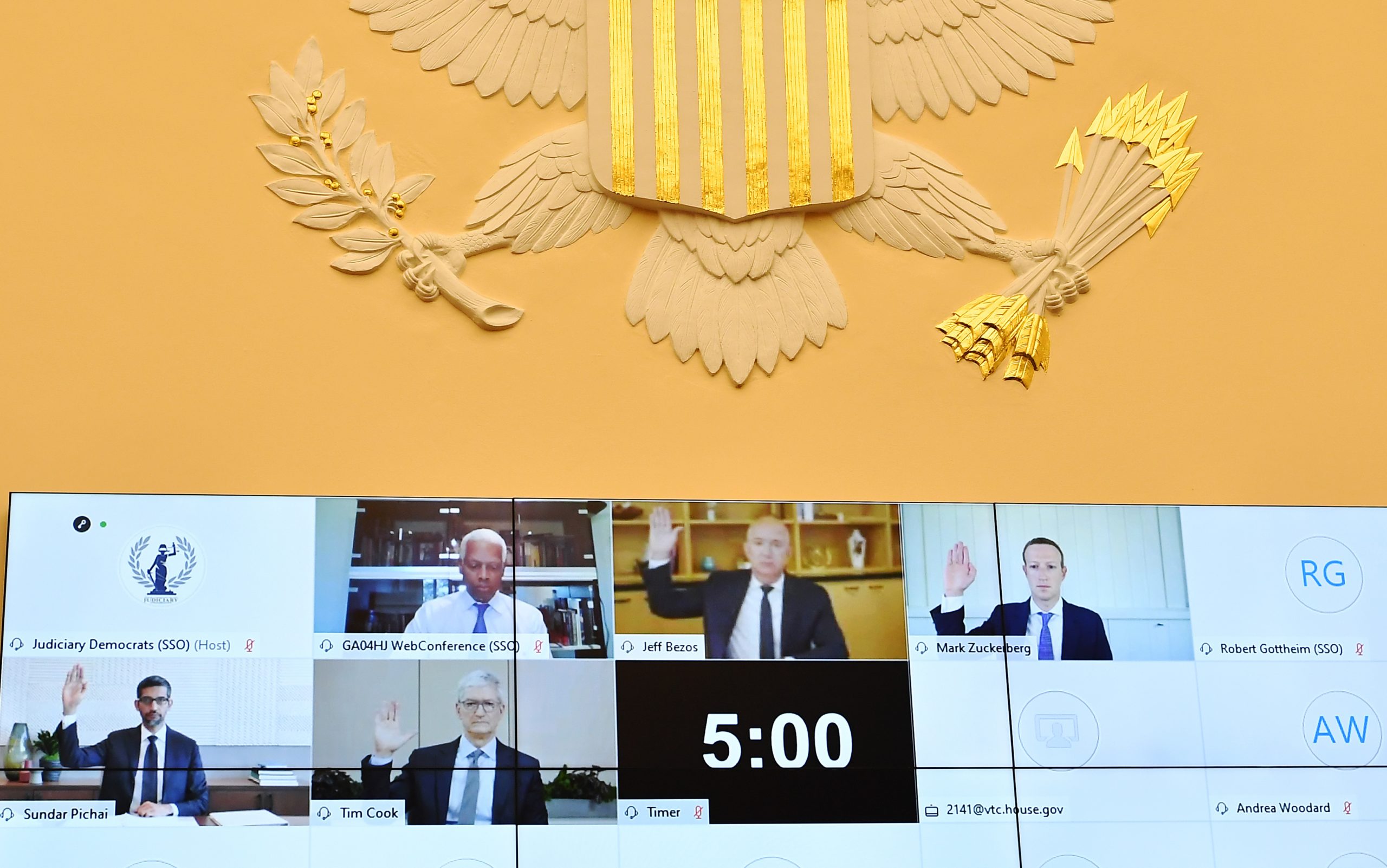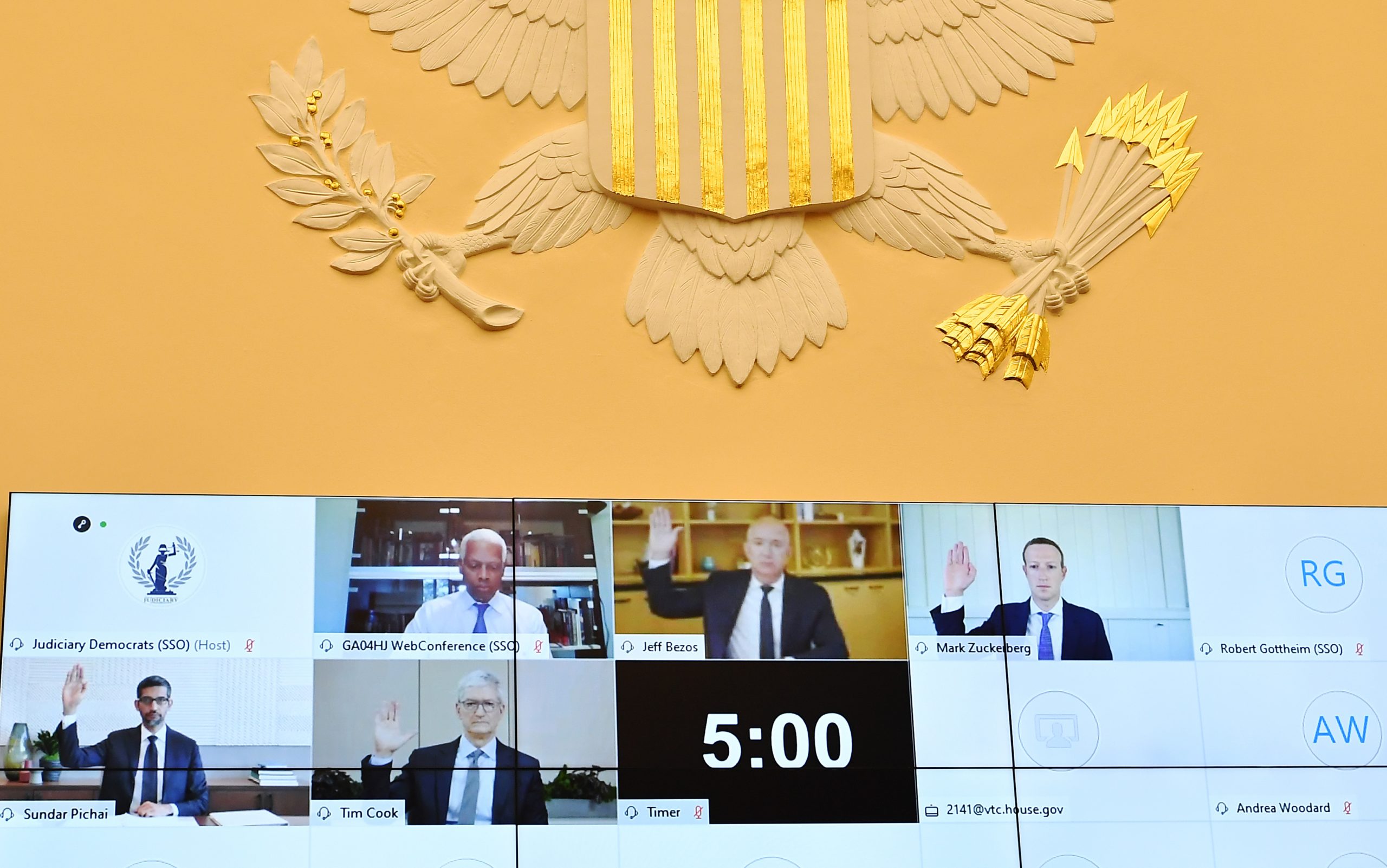 Chamber of Progress comes at a time when tech associations are gaining more momentum in President Joe Biden's Washington.

The association's launch comes as tensions between progressive Democrats and the tech industry intensify, including at last week's House Energy and Commerce hearing.

The group plans to engage Congress in the Section 230 debate, as well as issues around fair marketplaces and competition.
A new tech industry association, led by a former Google public policy director and with funding from Amazon.com Inc., Facebook Inc. and Google, is coming to Washington. But instead of starting its efforts with traditional tech policy issues, the group is leaning hard into another Democratic linchpin: voting rights.
Just a few days after House lawmakers ripped into the chief executives of Facebook, Google and Twitter Inc. for myriad issues, the Chamber of Progress launches Monday with the hope of easing tensions between congressional Democrats and the tech industry by encouraging policies that are centered around consumers and Democratic values. 
To do this, Chamber of Progress' founder and CEO Adam Kovacevich and his team of volunteer advisers are hoping that avoiding thorny tech policy issues at first in favor of protecting voting rights for all Americans will build momentum with all Democrats. The group's first policy engagement will push for the passage of H.R. 1 and H.R. 4 in the Senate, even though there's no clear voting tech angle to the legislation.
"Tech is about democratizing access to information, but it's not enough to democratize commerce and information," Kovacevich said in an interview. "We also need a healthy participatory democracy underlying our economy, so speaking up on voting rights is a natural fit for an industry focused on democratizing commerce and information."
A left-leaning trade association, the Chamber of Progress plans to target Democratic policies and lawmakers at a time when tensions between progressives and the major technology companies are arguably higher than they've ever been, with progressives railing against alleged monopoly power, supporting tech breakups and citing lack of trust in the industry.
The organization's founding funders and corporate partners are a mix of Big Tech players, social media companies and consumer-facing apps, including: Amazon, WordPress-owner Automattic Inc., Facebook, DoorDash Inc., car-sharing app Getaround Inc., Google, Instacart, Lime Inc., Twitter, Uber Technologies Inc., Alphabet Inc. subsidiaries Waymo and Wing, as well as Zillow Group Inc. 
Kovacevich said these companies do not sit on the chamber's board of directors and will not have voting power or influence in its policy stances, even when they disagree.
The new group is coming at a time when technology companies are increasingly leaning on their trade associations amid Washington's growing tech backlash. But Kovacevich doesn't want the Chamber of Progress to be like other tech associations, which are known for engaging solely on tech policy issues. He expects the chamber to engage in discussions about income inequality, climate change and progressive taxation, while also working to remind lawmakers of tech's benefits on everything from connectivity to creating opportunities for entrepreneurs.
For example, with regard to Section 230 reform, Kovacevich said the group plans to start educational discussions with lawmakers about how the statute works, how it incentivizes the kinds of moderation they want from social media companies and then work together to establish policy ideas that incentivize those types of moderation.
While the association is launching with a bevy of support from moderate Democrats, such as the House's New Democrat Coalition, Kovacevich said he believes the group can connect with the progressive arm of the party.
"If you think progressive means being reflexively anti-business, then we probably won't agree," he said.
"But if you think that progressive means getting more information and goods to people, reducing inequality of high-tech opportunity, providing opportunity to the voiceless, then let's have a debate about which policies best do that."