President Joe Biden is expected to unveil his proposal Wednesday for $3 trillion in infrastructure spending, a plan that will reportedly be funded by tax increases on corporations and wealthy Americans.
There's always risk involved, from a popularity standpoint, when it comes to raising taxes; it's something that Republican lawmakers have promised they won't do. Coming off a slate of economic policy measures that enjoyed backing from both parties' voters, it appears that the tax increases being pitched to fund Biden's infrastructure plan aren't as popular, but still have support from a majority of registered voters.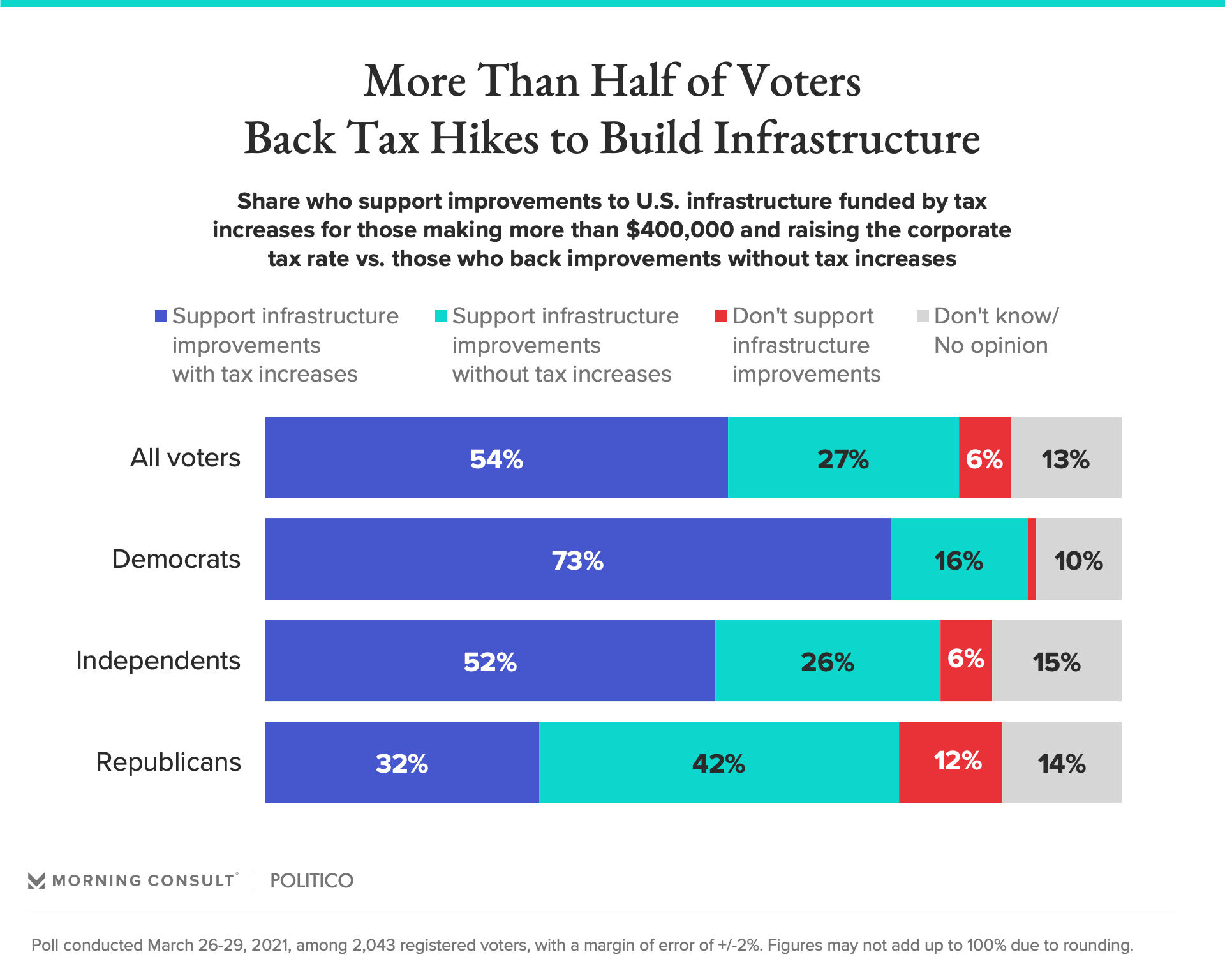 Fifty-four percent of voters said they support making improvements to America's infrastructure funded by taxes on those making more than $400,000 per year and increases to the corporate tax rate, according to new Morning Consult/Politico polling. Another 27 percent said they support improving the country's infrastructure, but only if those improvements can be made without higher taxes, and another 6 percent said they don't back making infrastructure improvements.
Democrats were far more likely than Republicans to say they support the tax increases to fund the Biden administration's infrastructure projects: 73 percent to 32 percent, respectively. And 52 percent of independents said the same.
A plurality of Republicans (42 percent) said they support infrastructure improvements without the tax increases, and 12 percent of GOP voters said they don't want any infrastructure improvements.
When considering tax hikes on high-earners or raising corporate tax rates separately, voters appear to prefer the former option as a means to fund the $3 trillion plan.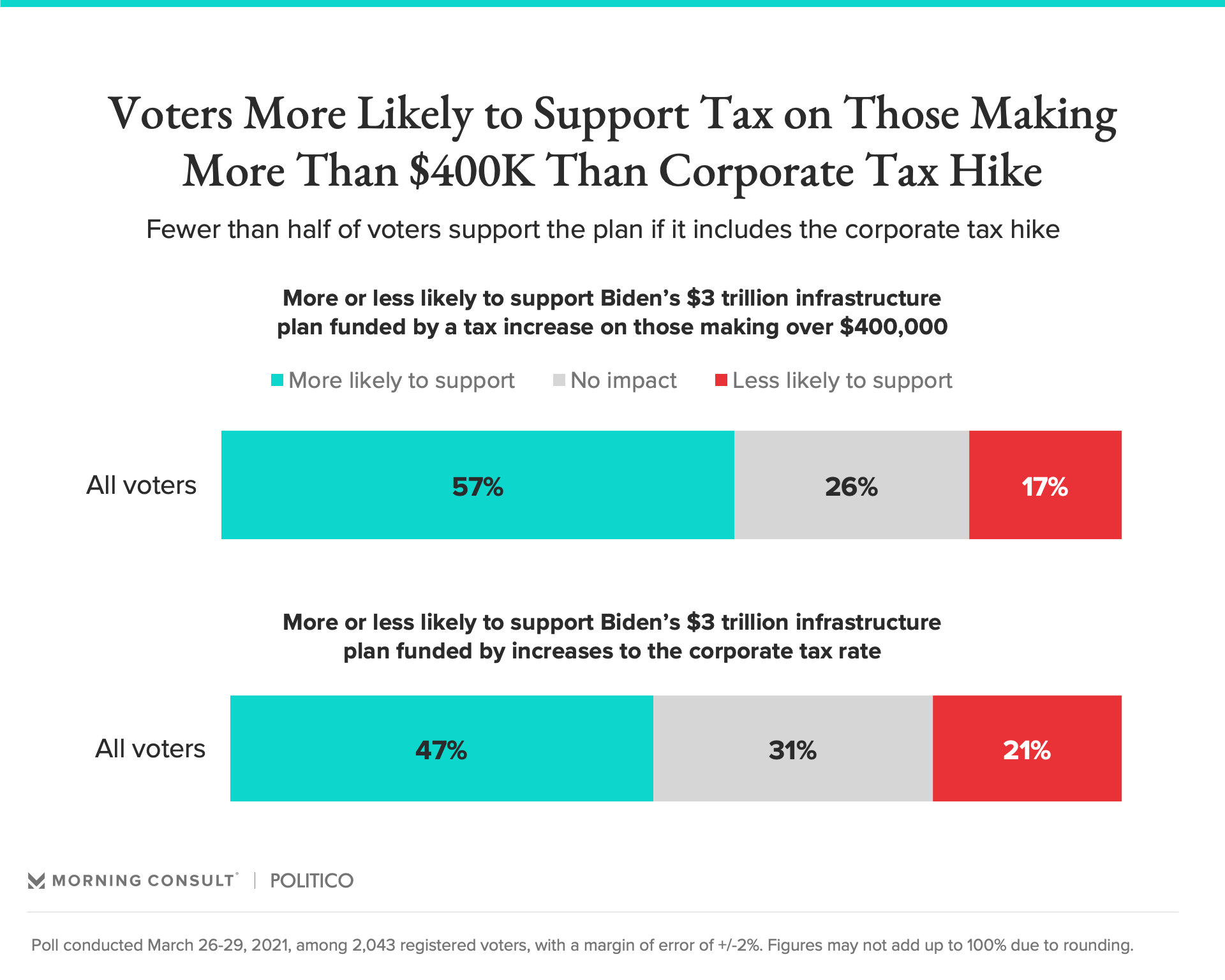 Fifty-seven percent of voters said they would be more likely to support Biden's plan if it includes taxes on those high-earners, compared to 17 percent who said it would make them less likely.
There was a 10-percentage-point drop, to 47 percent, among voters who said that higher corporate taxes would make them more likely to support Biden's infrastructure plan, while 21 percent said the increased tax would make them less likely to back it.
Democrats were slightly more likely to prefer tax increases on those making more than $400,000 (74 percent) to fund infrastructure projects compared with raising the corporate tax rate (66 percent). Republicans also showed more support for raising taxes on the wealthy (37 percent) versus raising taxes on corporations (26 percent).
The survey was conducted March 26-29 among 2,043 registered voters and has a margin of error of 2 points.