Movie theaters are beginning to reopen around the country, as Hollywood slowly lines up new films to lure moviegoers back to the cinema. And, as consumers get used to the idea of returning to activities such as going to the movies, recent polling finds that promotions for discounts and free items would entice many to return.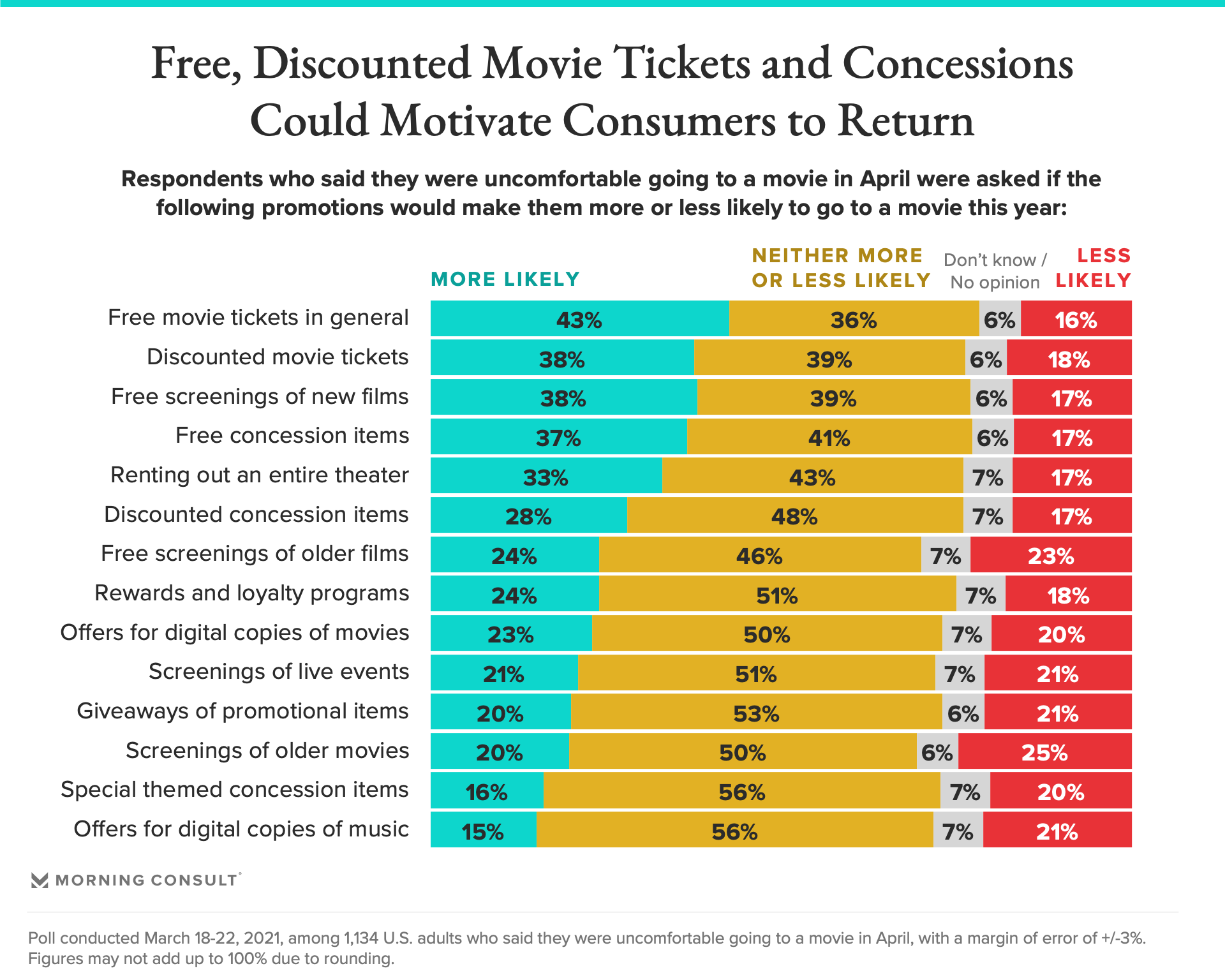 Consumer comfort with going back to the movies remains low, according to Morning Consult's Return to Normal trackers, with most Americans reporting that they still feel uncomfortable at movie theaters. 
Theaters will need to find ways to win back those patrons. One way to woo wary consumers: promotions, especially ones that will save customers money. 
Among the respondents in a March 18-22 poll who said they didn't feel comfortable heading to theaters next month, 43 percent said they would be more inclined to go if the theater offered free movie tickets, while 37 percent said the same of free concession items. The 2,200-person survey has a margin of error of 2 percentage points.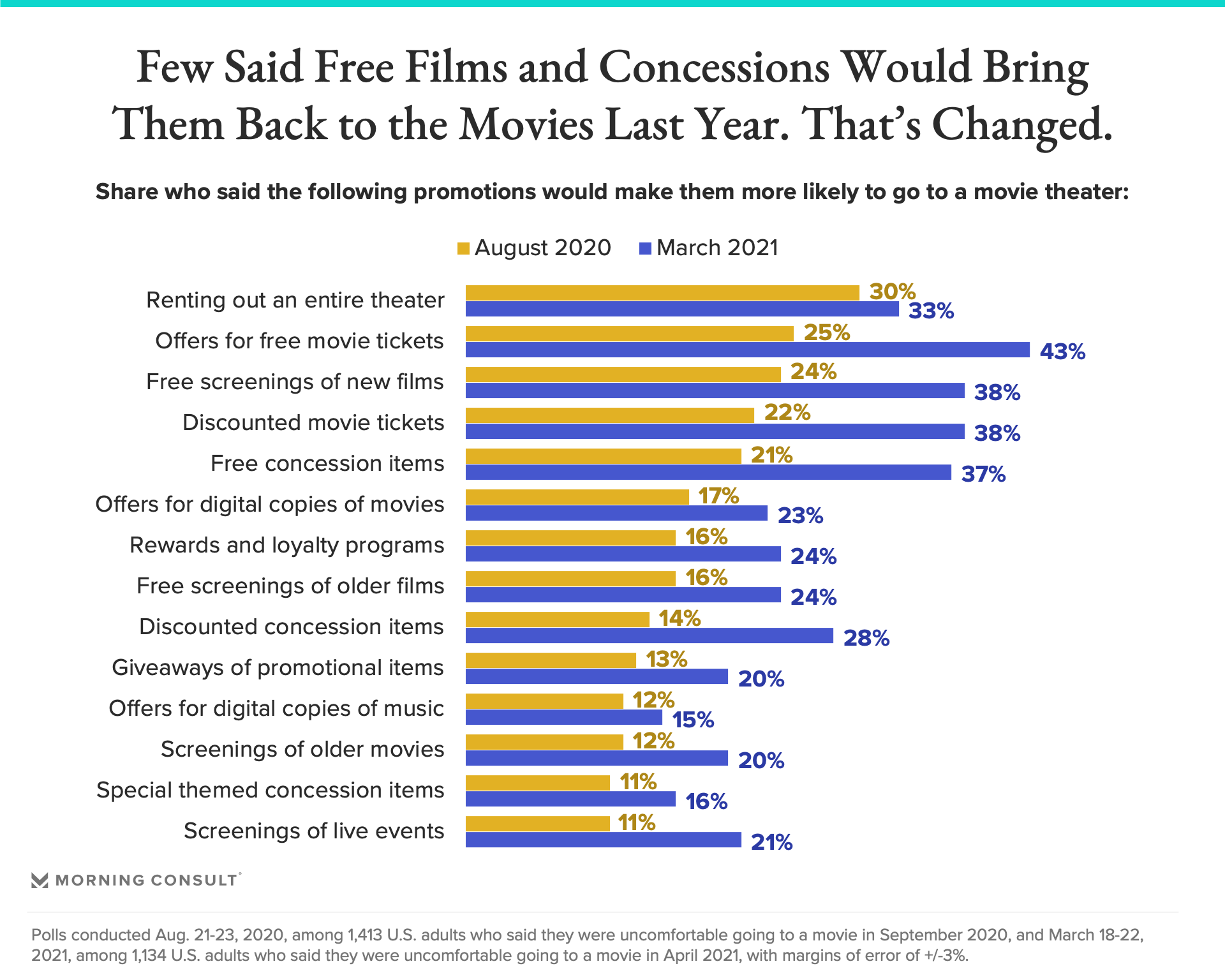 This marks a change from 2020, when movie theaters reopened ahead of the September U.S. release of Christopher Nolan's "Tenet." According to an Aug. 21-23 Morning Consult survey, promotions were unlikely to move the needle for consumers, though some policies — namely those focused on safety precautions related to the pandemic — did spark interest. 
The most popular promotion in the August survey among respondents uncomfortable with going to the movies was the ability to rent out a theater for private use (30 percent). This mindset likely reflected the state of the pandemic at the time, when the 7-day rolling average of daily reported U.S. deaths from the coronavirus spiked to over 1,000 by August, according to Centers for Disease Control and Prevention data, after declining in the spring.
And while a slightly higher share of adults uncomfortable with returning to theaters next month said in the March survey this offer would make them more likely to head to a theater (33 percent), it now ranks as the fifth most popular promotion, behind the money-saving options. 
While some theaters are still offering consumers the option of private rentals, they have also turned to promotions that aim to lower costs for them. 
AMC Entertainment Holdings Inc., which has reopened almost all of its U.S. locations, is offering consumers 30 percent off matinee tickets, in addition to $5 movies and discounted snacks. Cineworld Group PLC's Regal Cinemas, whose locations begin to reopen on Friday to coincide with the release of "Godzilla vs. Kong," before opening the rest of its theaters in mid-April alongside the release of "Mortal Kombat," has similar offers for members of its rewards program. 
Regardless of when they return, consumers are excited to head back to theaters: According to the latest data from Morning Consult's Return to Normal trackers, 53 percent of U.S. adults said they are excited to go to the movies again.