If content is king, original and licensed movies have equally sized crowns. That's according to a new analysis of Netflix's U.S. Top 10 that finds the company's original films and licensed movies perform equally well in the service's rankings, underscoring the importance of a strong licensed catalog as streamers look to keep and add subscribers in a post-pandemic world.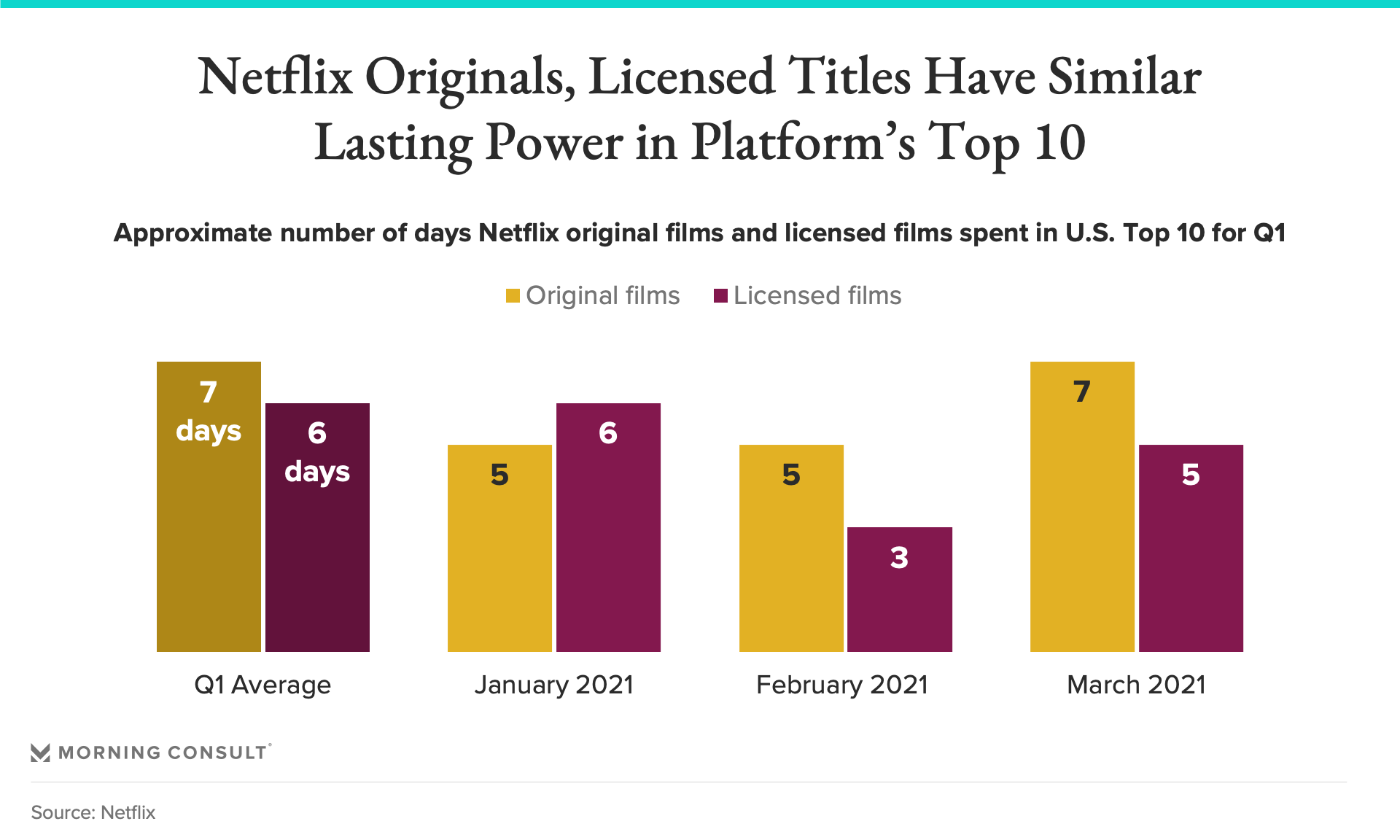 A Morning Consult analysis of the 50 films that appeared in the U.S. Top 10 rankings starting Jan. 1 through March 31 found that 26 were Netflix originals, while 24 titles were licensed content. Not only were there roughly an equal number of original and licensed titles, but the films spent roughly the same amount of time in the Top 10.  
On average, Netflix original films, such as the family action film "We Can Be Heroes" and the dark comedy "I Care a Lot," spent 6.5 days in the Top 10, while licensed films, including "The Dark Knight," part of the Batman franchise, and the drama "Homefront," were in the rankings for 5.6 days.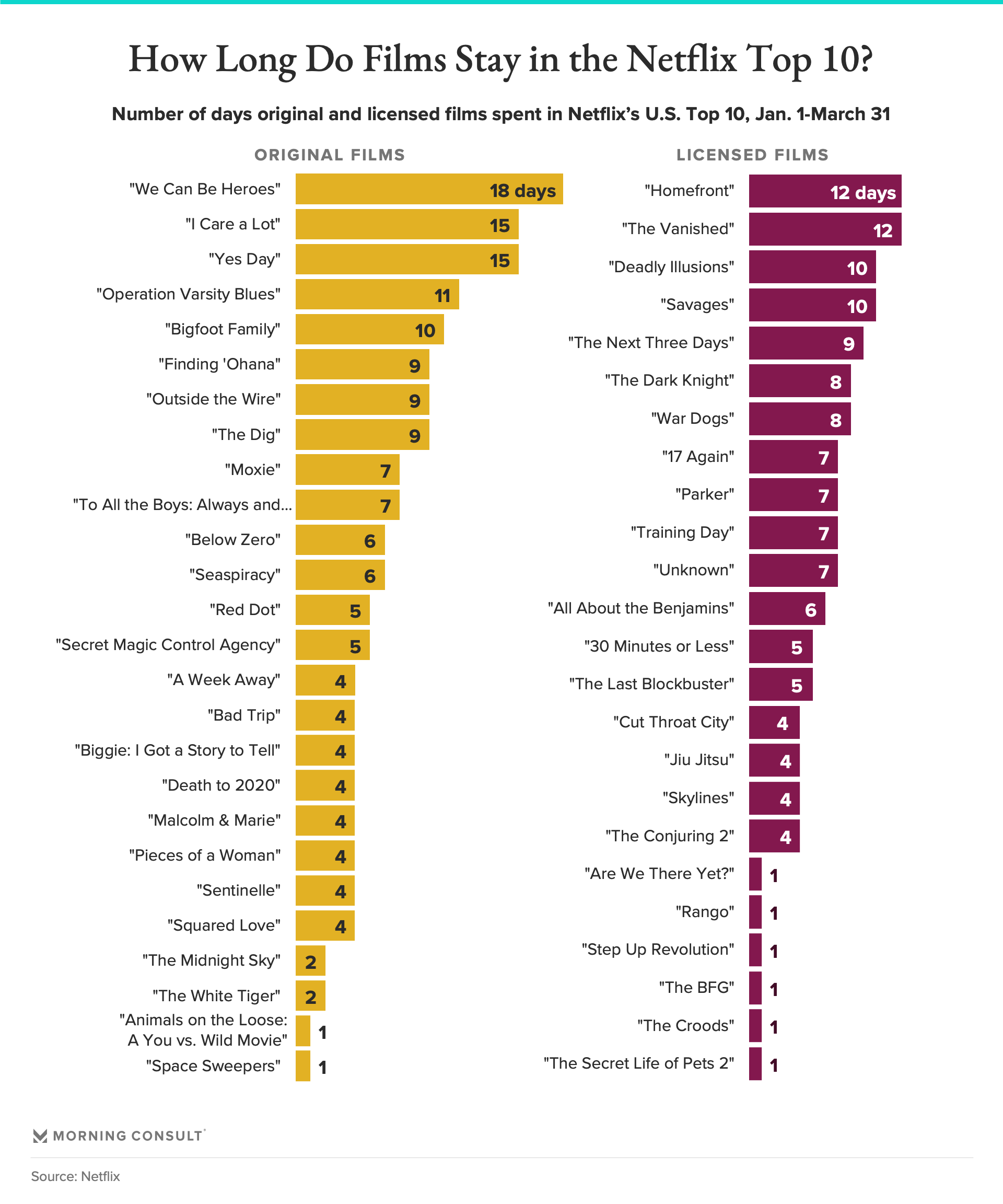 While the share of licensed titles and originals were nearly equal, the top three performing films in the first quarter of 2021 were Netflix originals. "We Can Be Heroes," which debuted on the service Dec. 25, was the leader, spending 18 days in the Top 10 this year, while "I Care a Lot" and "Yes Day" were close behind at 15 days. Two of the top three films were original family films. 
As the streaming wars continue to heat up, Netflix, like other streamers, heavily promotes its original content, directing subscribers to its latest films and TV shows when they open the service on their televisions or mobile devices. Netflix titles are also featured prominently in the services' curated hubs, such as Trending Now and Popular on Netflix. 
Netflix was projected to spend more than $18.2 billion on original content this year, according to BMO Capital Markets estimates, with content spend expected to reach $24 billion by 2030. 
Netflix, which ended 2020 with nearly 74 million subscribers in the United States and Canada, is scheduled to report first-quarter earnings on April 20.