As America awaits a verdict in the murder trial of former Minneapolis police officer Derek Chauvin, Black voters overwhelmingly agree on what should happen – but many lack confidence that it will.
According to a new Morning Consult/Politico poll, 71 percent of Black voters said the only fair outcome is for Chauvin is to be convicted of second-degree murder for killing George Floyd last year, while another 15 percent said they would be OK with lesser charges.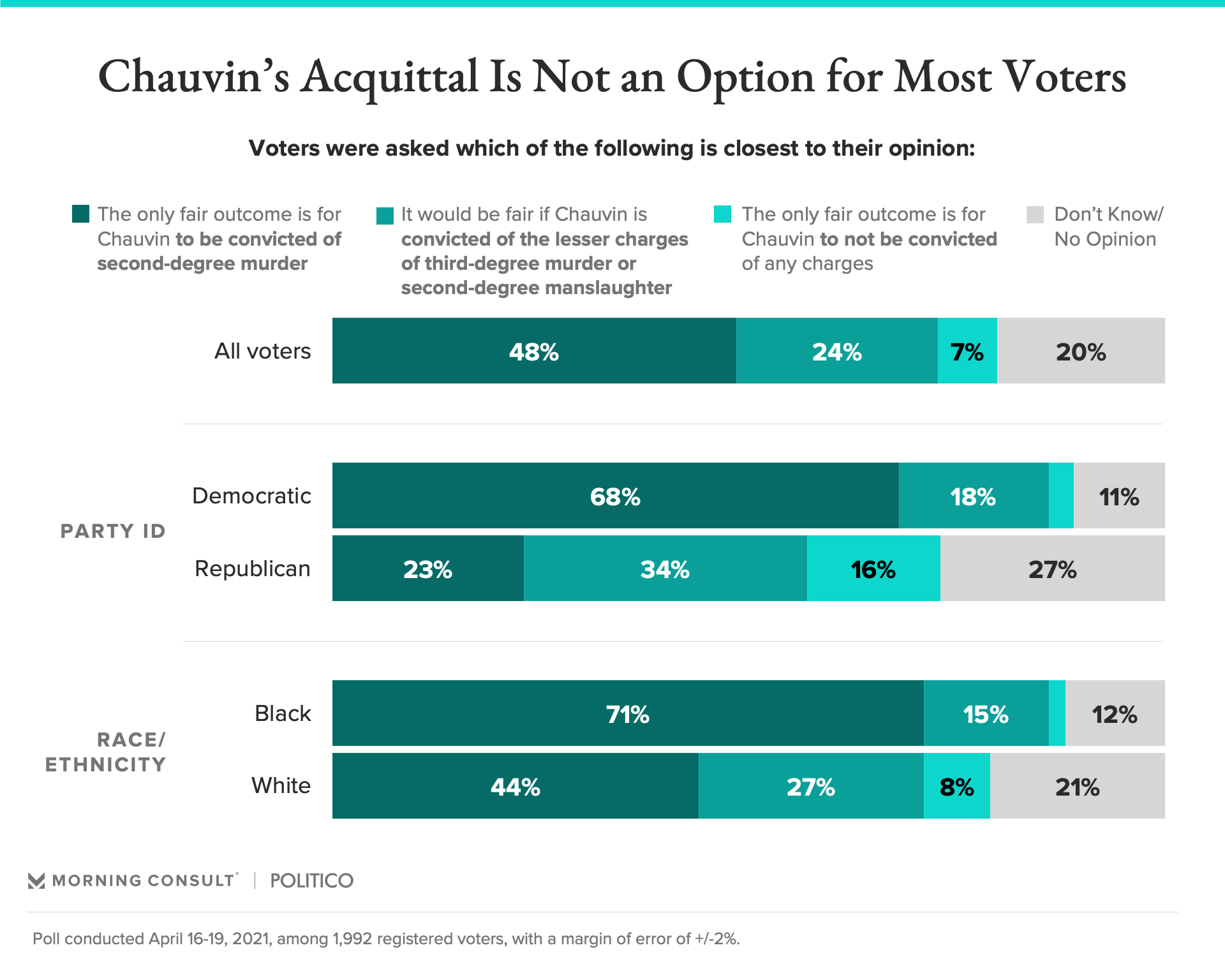 The April 16-19 poll, conducted among 1,992 registered voters ahead of Monday's closing arguments, found only 7 percent of all voters said the best outcome would be for Chauvin to be found not guilty of any charges. The meager opposition to a conviction was driven largely by 16 percent of Republican voters, though the majority of GOP voters said they would support at least some charges. 
The Chauvin trial, which featured expert testimony and video footage showing the former officer with his knee on Floyd's neck, has been less salient in the minds of most voters than the initial incident or the nationwide Black Lives Matter protests it sparked, largely due to the comparatively low share of Republican voters who have reported hearing a lot about it.
But while 72 percent of all voters believe Chauvin should at least be convicted on lesser charges, many Americans — particularly Black Americans — are not especially confident that it will happen.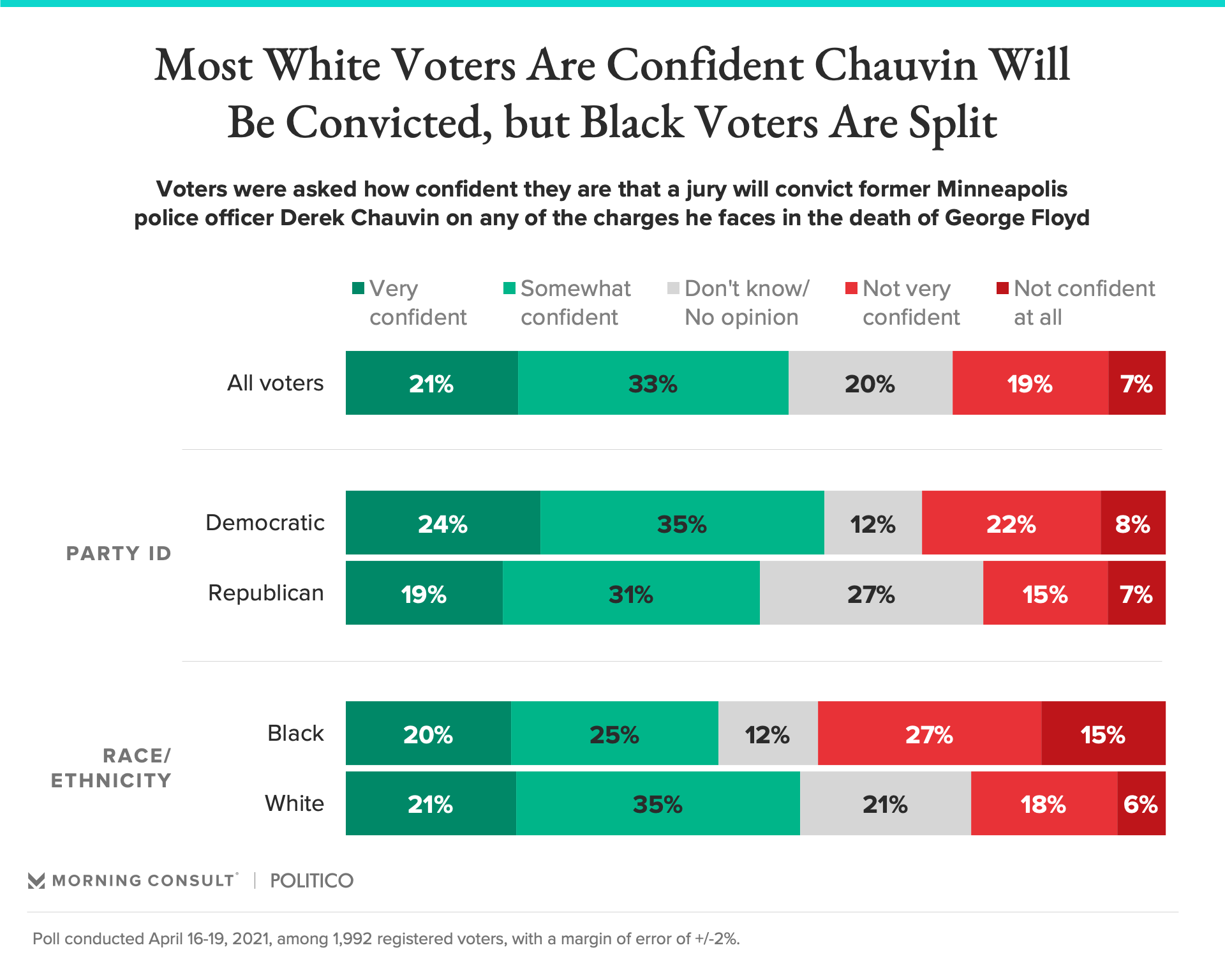 Just over half of voters (54 percent) said they were at least somewhat confident that a jury would find Chauvin guilty of any of the charges he faces, while 26 percent were not.
The majority of white voters believe Chauvin will be sentenced, but Black voters are split on the issue: 45 percent said they were at least somewhat confident that Chauvin would be convicted, compared with 42 percent who said they were not certain.
The poll has an overall margin of error of 2 percentage points. Responses for other demographics mentioned in this article range from 3 to 6 points.