Across Political Spectrum, Voters Broadly Support Biden's Sept. 11 Deadline for Afghanistan Withdrawal
69% of voters back the decision to bring U.S. troops home after nearly 20 years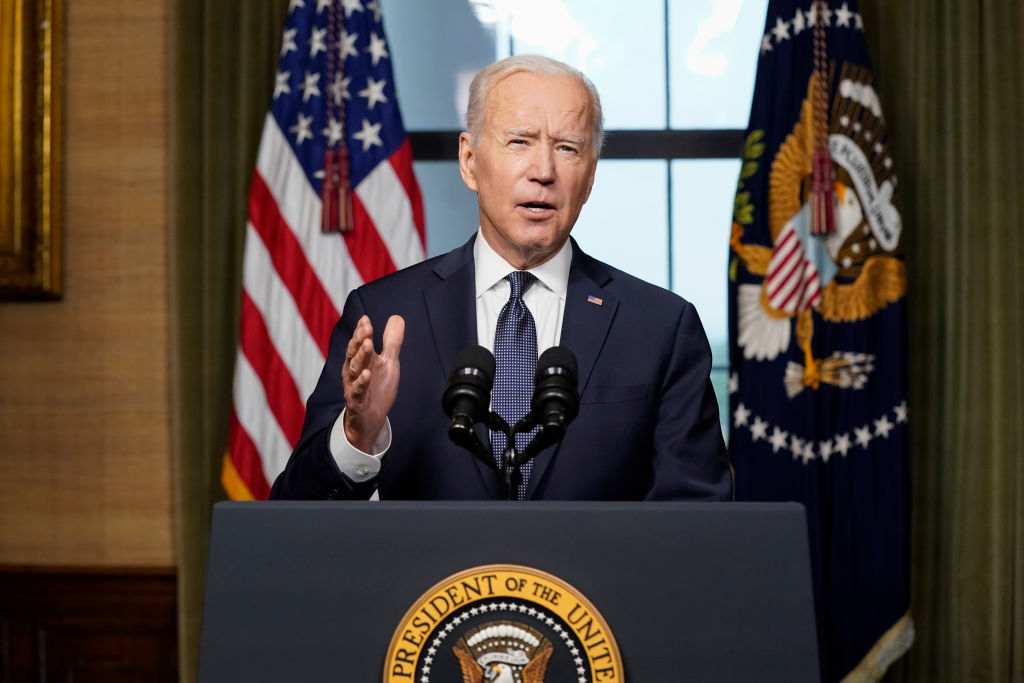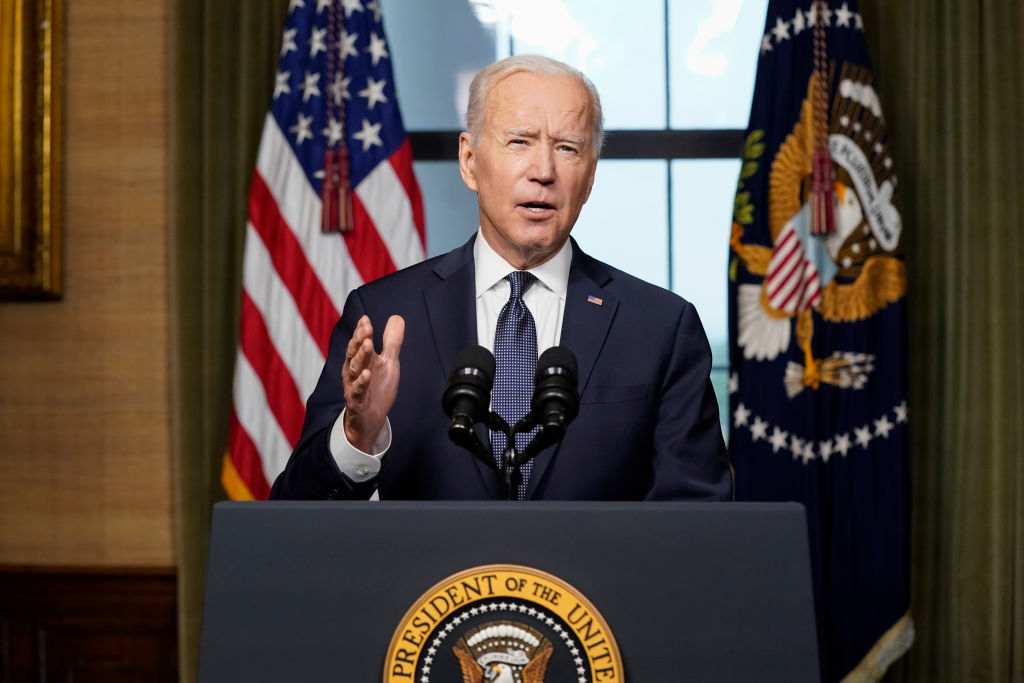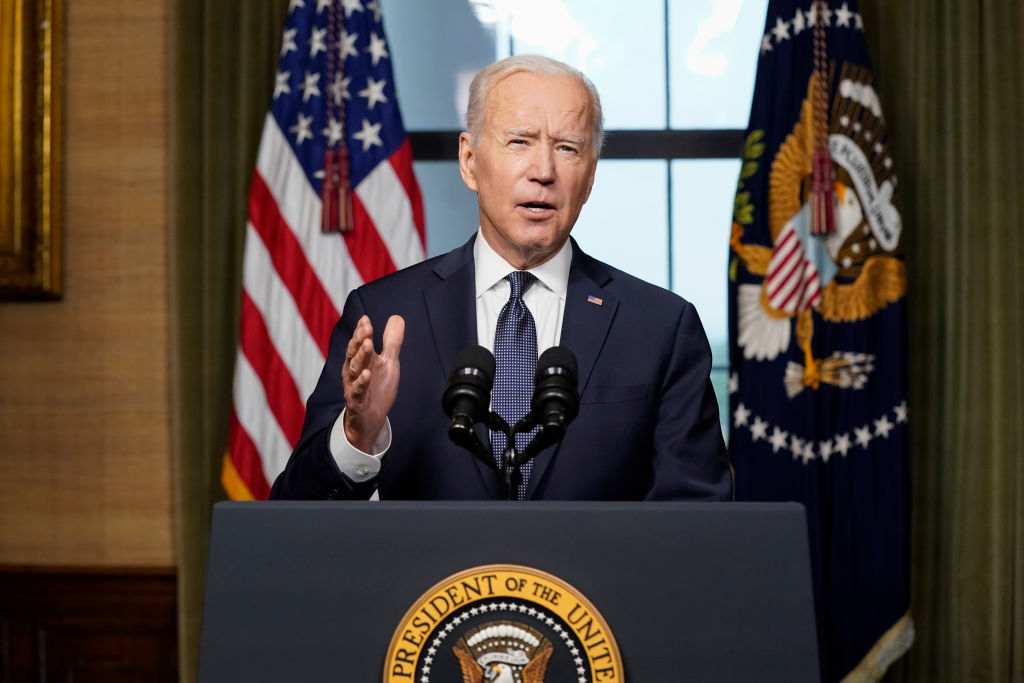 Biden's planned recall of the troops is backed by 84% of Democrats, two-thirds of independents and more than half of Republicans.

Voters are nearly 40 points more likely to favor prioritizing getting Americans out of harm's way in Afghanistan than to prefer maintaining a physical presence to support allies, fight terrorism and protect foreign policy interests in the region.
President Joe Biden's decision to pull all U.S. ground troops out of Afghanistan by the 20th anniversary of the Sept. 11 terror attacks is broadly popular with Americans, per a new Morning Consult/Politico survey.
Roughly 7 in 10 registered voters in the April 16-19 poll said they supported Biden's deadline for this September, which he announced during an April 14 speech from the White House's Treaty Room, while just 16 percent were opposed. The poll was conducted among 1,992 registered voters, with a margin of error of 2 percentage points.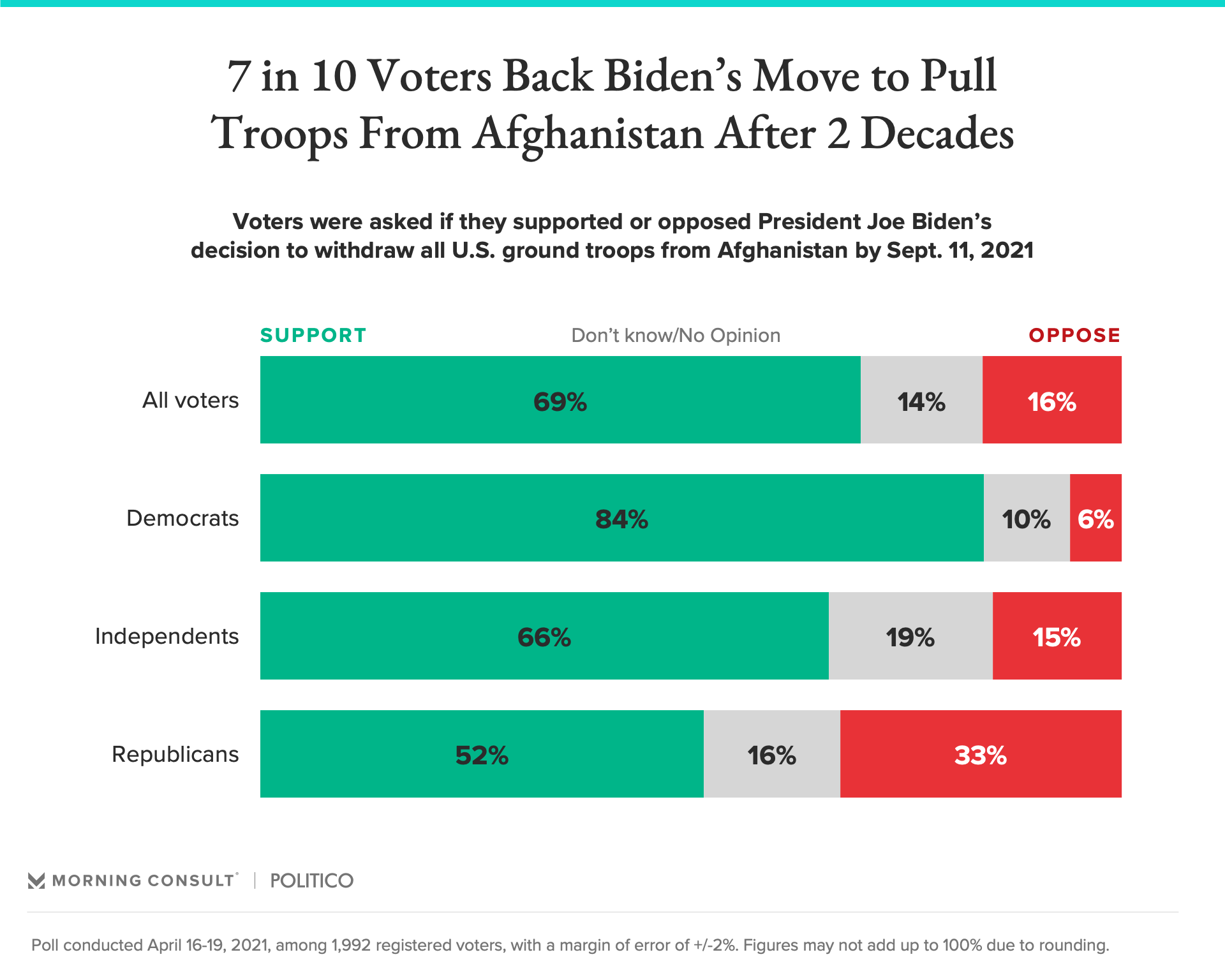 At 84 percent, Democratic voters were most likely to support the 46th president's recall, but the move was also supported by two-thirds of independents and a slim majority of GOP voters. A third of Republicans opposed the move, which was blasted by Senate Minority Leader Mitch McConnell (R-Ky.) and Sen. Lindsey Graham (R-S.C.), a particularly hawkish foreign policy voice on Capitol Hill.
Critics of Biden's decision accused the administration of abandoning the United States' partners in the region and raising the risk of a future terrorist attack on U.S. soil. The poll found that for most voters, that's a risk worth taking if it means bringing the troops back home.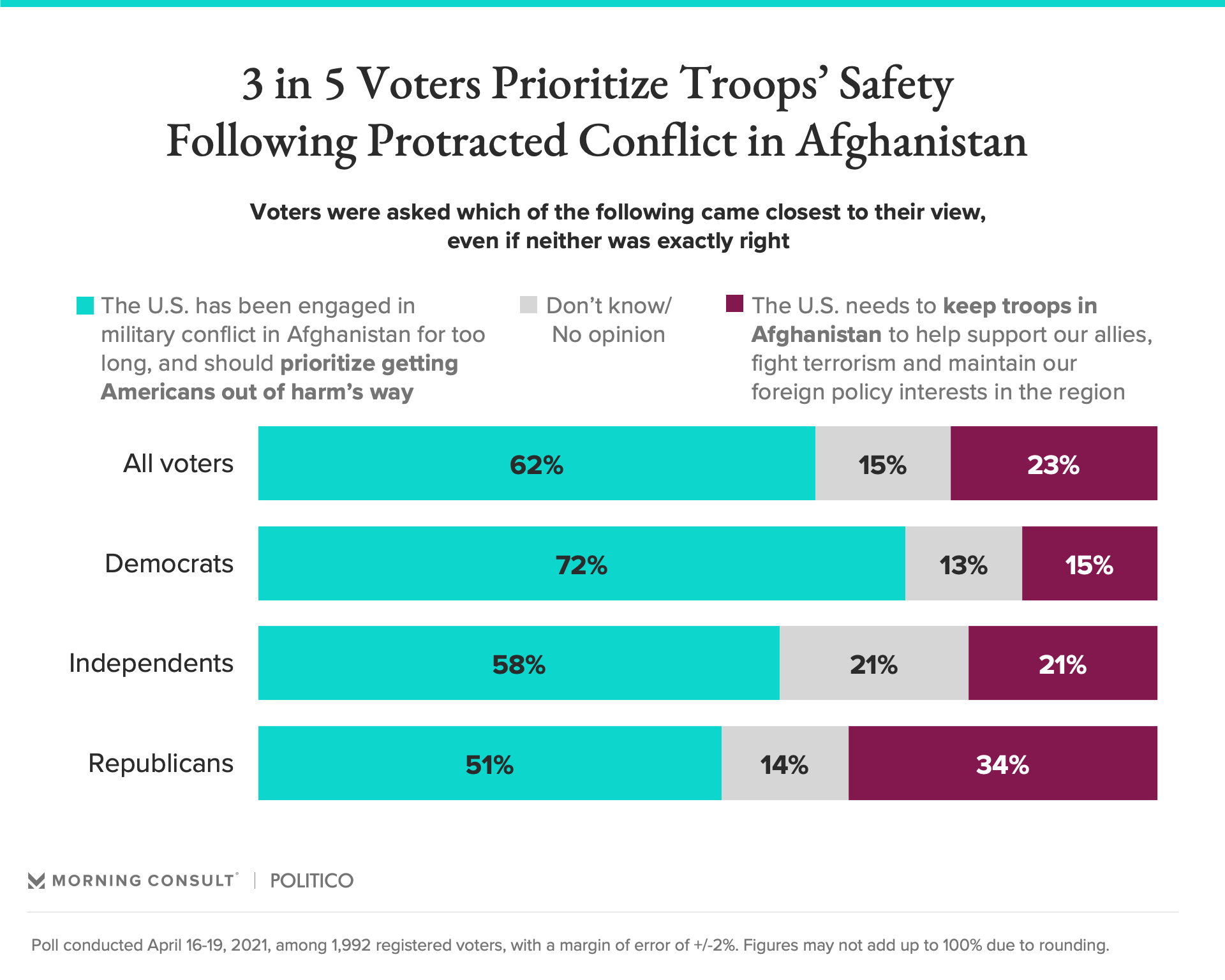 Asked to choose between two statements, 62 percent of voters said the country has been engaged in military conflict in Afghanistan for too long, and that it was time to prioritize getting Americans out of harm's way. 
Meanwhile, nearly 1 in 4 voters, including roughly a third of Republicans, said they'd prefer to keep troops in the Islamic republic to help support our allies, fight terrorism and maintain our foreign policy interests in the region.