3 in 5 Voters Back White House Plan to Ship 500 Million COVID-19 Shots Overseas
Democrats twice as likely as Republicans to support vaccine commitment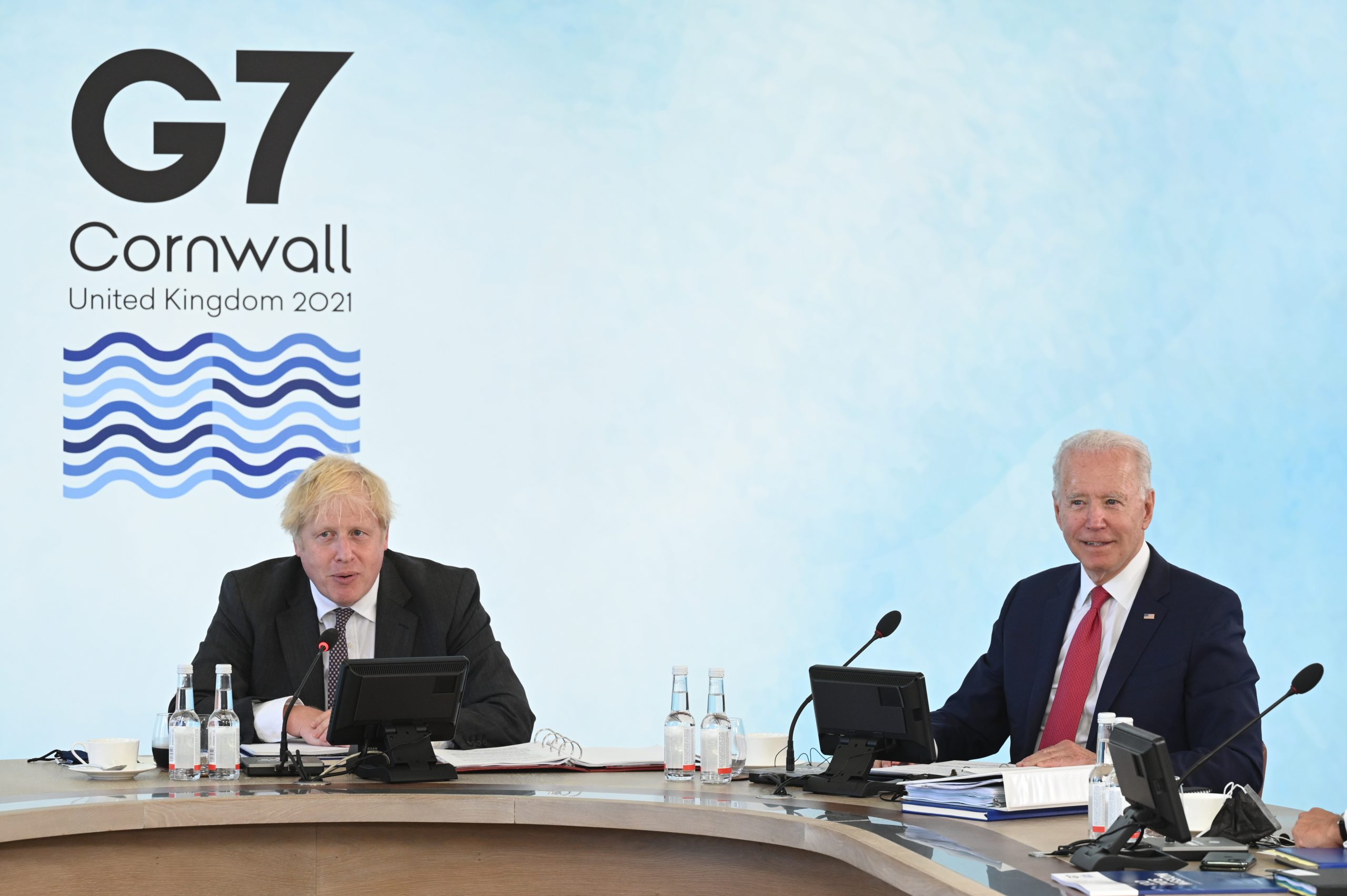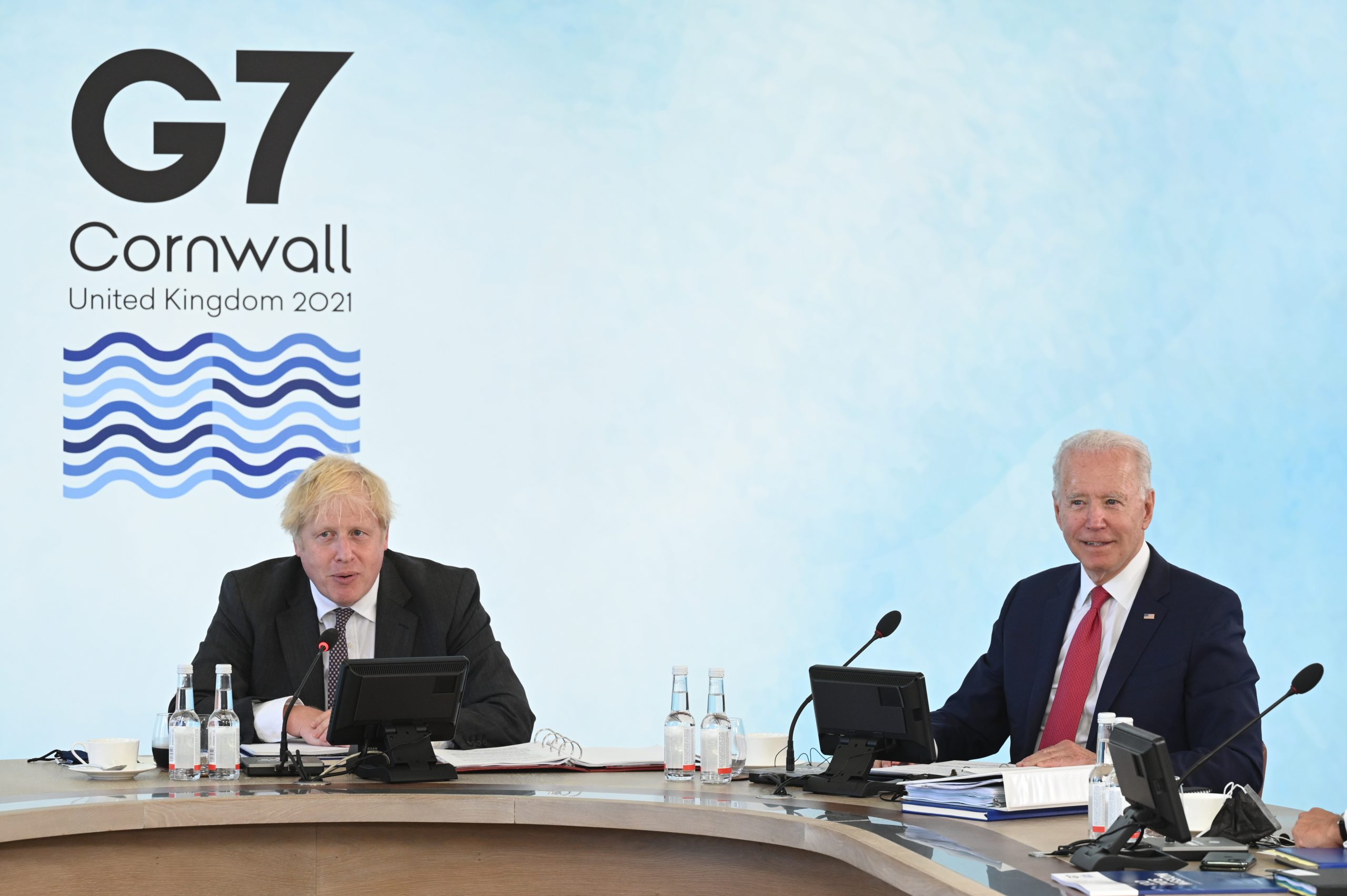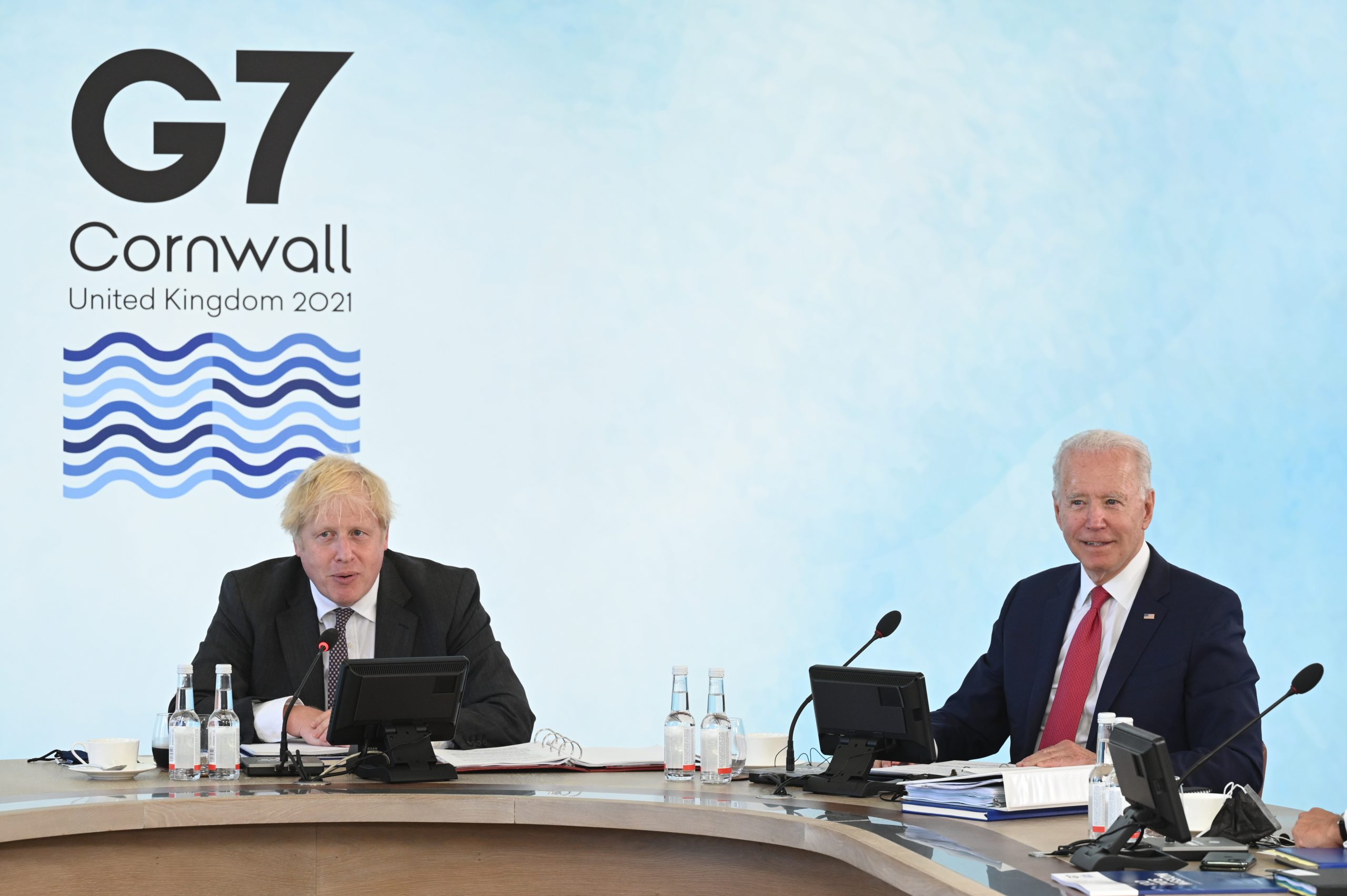 62% of registered voters support the Biden administration's decision to buy 500 million COVID-19 vaccines from Pfizer Inc. and distribute them around the world.

Most Democratic voters said they're in favor of the vaccine-sharing plan, while Republicans were more divided, with 42% supporting the deal and 48% opposing it.
About 3 in 5 U.S. voters support the Biden administration's plan to buy 500 million COVID-19 vaccines from Pfizer Inc.-BioNTech SE and distribute the shots around the world, according to new Morning Consult/Politico polling that comes as global vaccine commitments are panned by health officials.
The White House announced its plan to ship vaccines to 92 lower-income countries through the global vaccine-sharing program Covax at a cost of $3.5 billion ahead of the Group of Seven summit last weekend, with President Joe Biden billing the commitment as a "no strings attached" effort to speed the end of the COVID-19 pandemic. The administration plans to deliver 200 million doses by the end of 2021 and the remaining 300 million in the first half of 2022.
"As long as the virus rages elsewhere, there's a risk of new mutations that could threaten our people," Biden said at a press conference ahead of the summit.
The poll indicates Democratic voters were much more likely than Republicans to say they either "somewhat" or "strongly" support the plan, 85 percent to 42 percent. Another 48 percent of Republicans opposed the decision, while just 9 percent of Democrats opposed the move.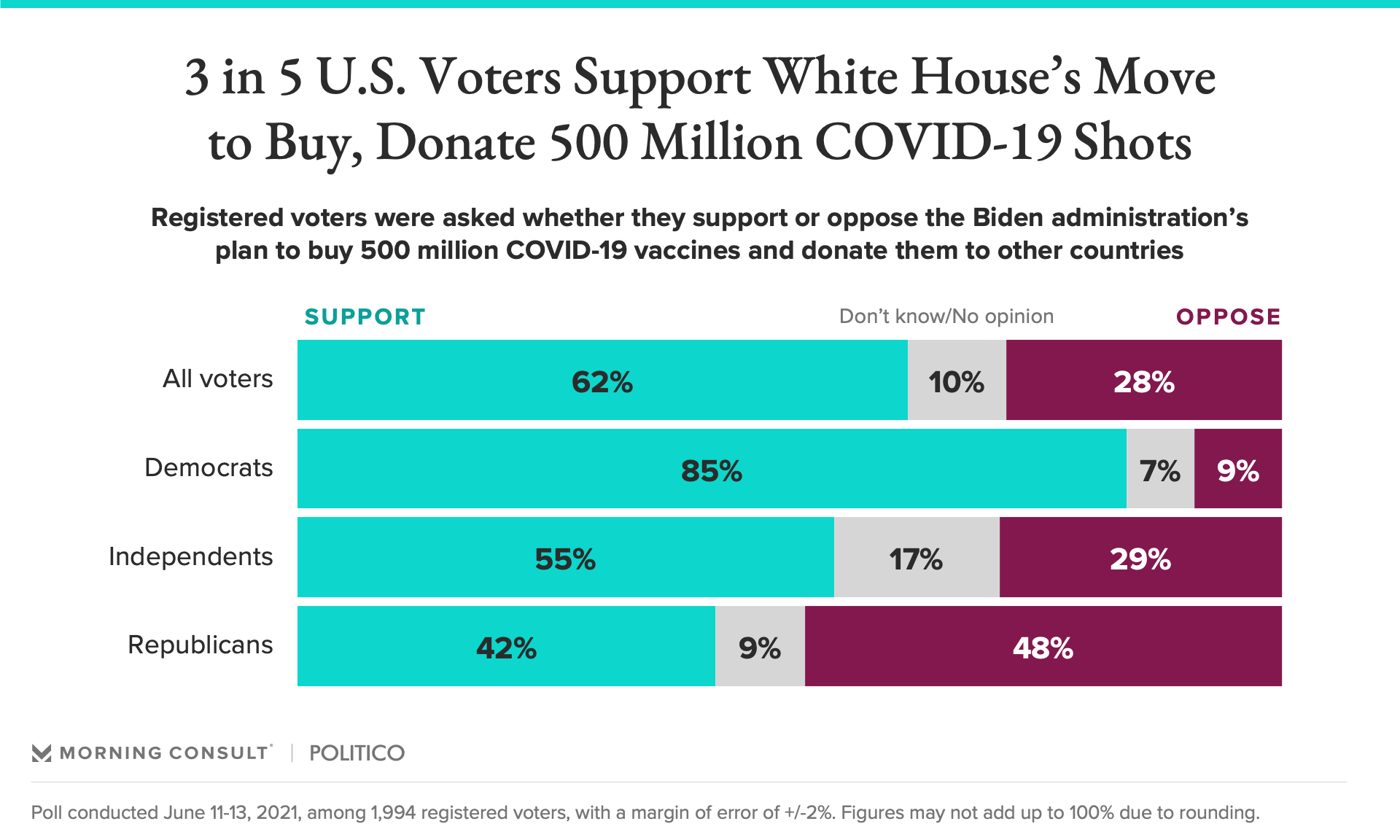 Democrats were also more likely than Republicans to say they've seen, read or heard either "some" or "a lot" about the deal, 76 percent to 62 percent.
The plan has received bipartisan praise, with Sen. Richard Burr (R-N.C.), ranking member of the Senate Health, Education, Labor and Pensions Committee, describing the deal as "a reminder of what's possible when we partner private sector innovation with the public sector's resources and reach."
The findings come on the heels of the G-7's announcement that member countries will donate 1 billion shots to low-income countries, a commitment Biden touted as being spurred by the U.S. donation of 500 million shots. But the current pledges from the group's member nations — excluding the United States — include only 143 million new doses, Axios reported, and global health leaders say the current timeline is too slow to pull struggling countries out of the global pandemic.
"We need to act with a logic, with a sense of urgency, and with the priorities of a war economy, and we are still far from getting that," United Nations Secretary-General António Guterres said over the weekend.
The survey was conducted June 11-13 among 1,994 registered voters, and has a margin of error of 2 percentage points.