Millennials Are Behind Online Grocery's Pandemic-Induced Growth
One-quarter now shop mostly or fully online for their groceries, double the share who said the same before the pandemic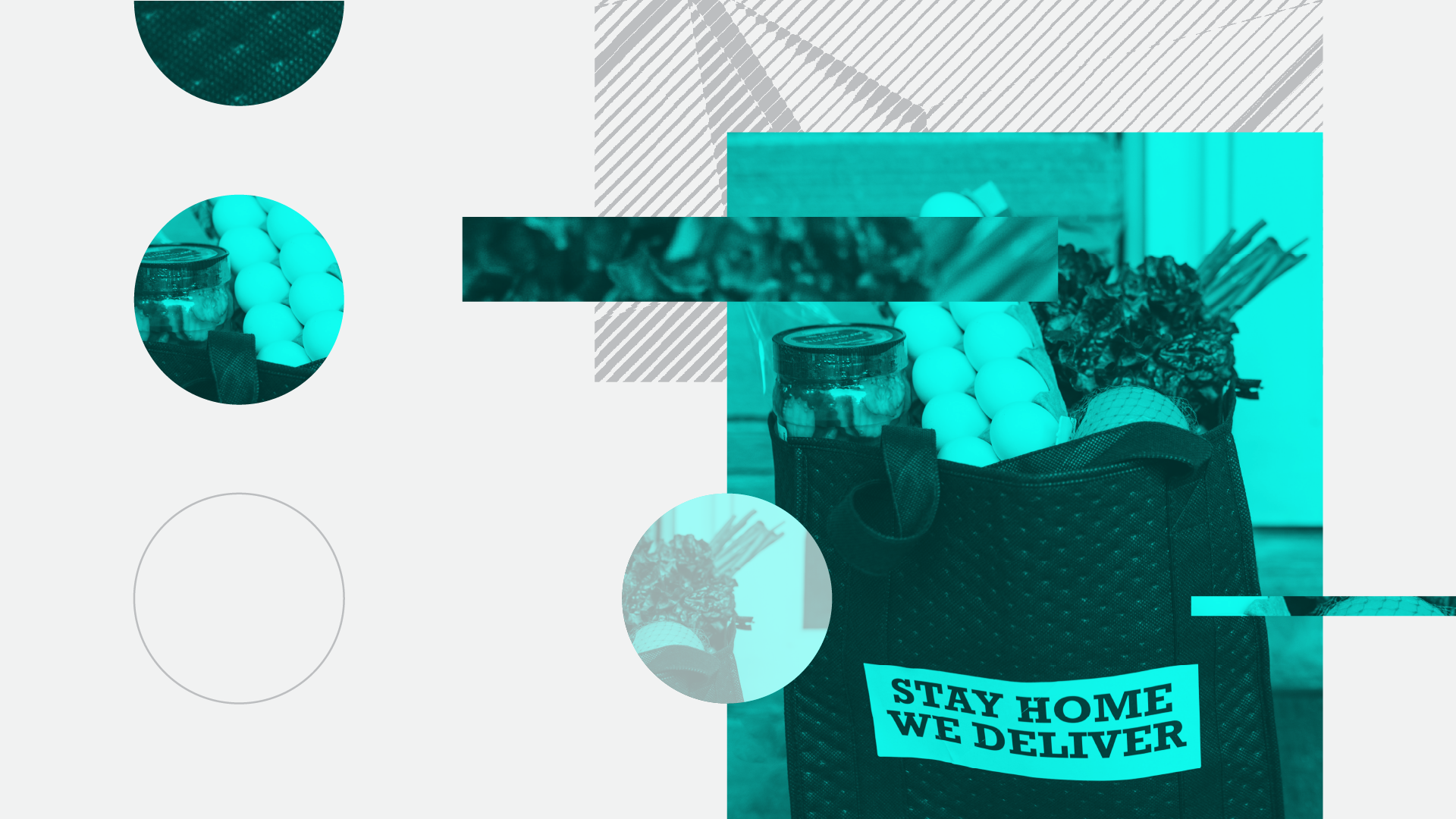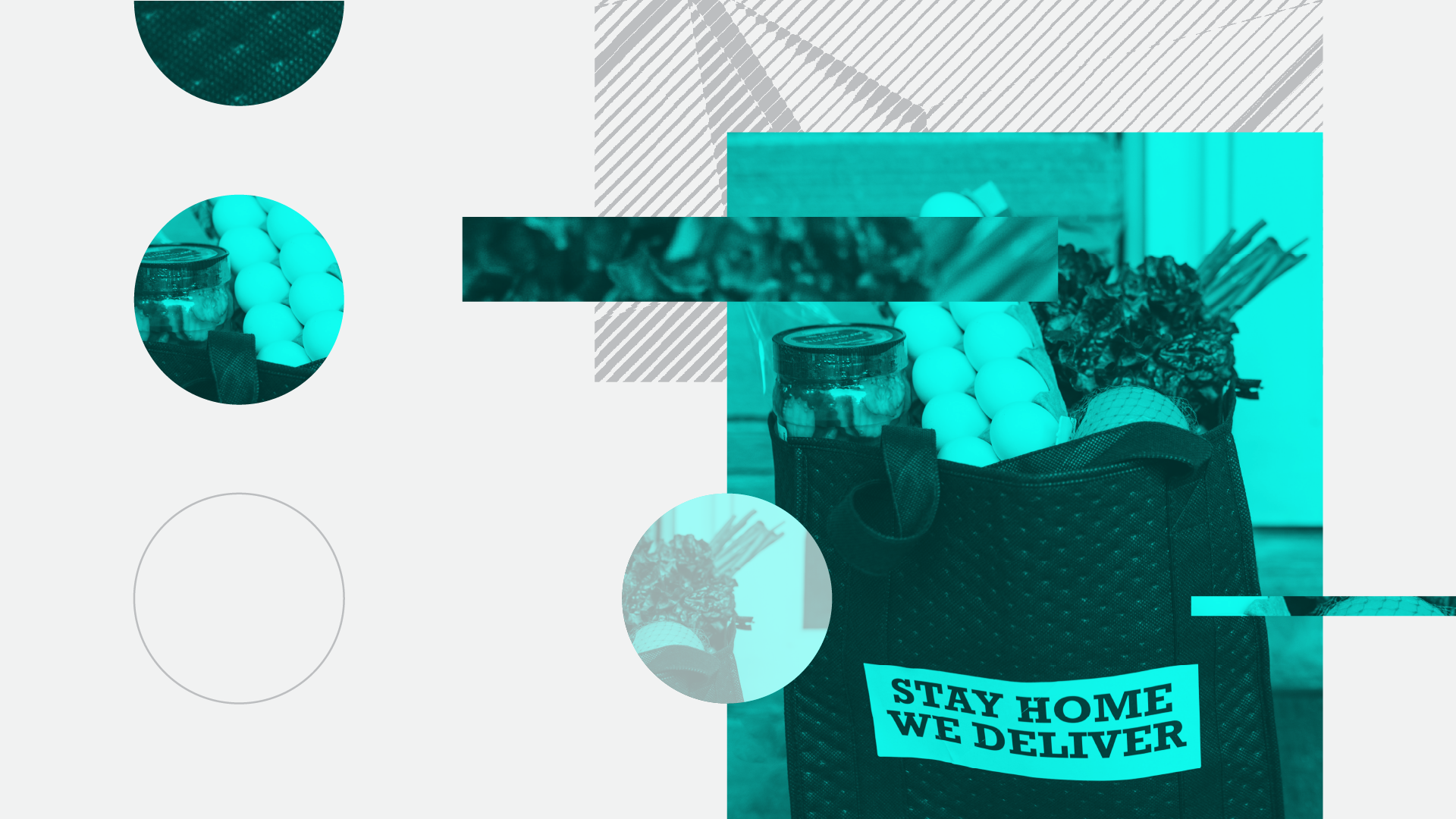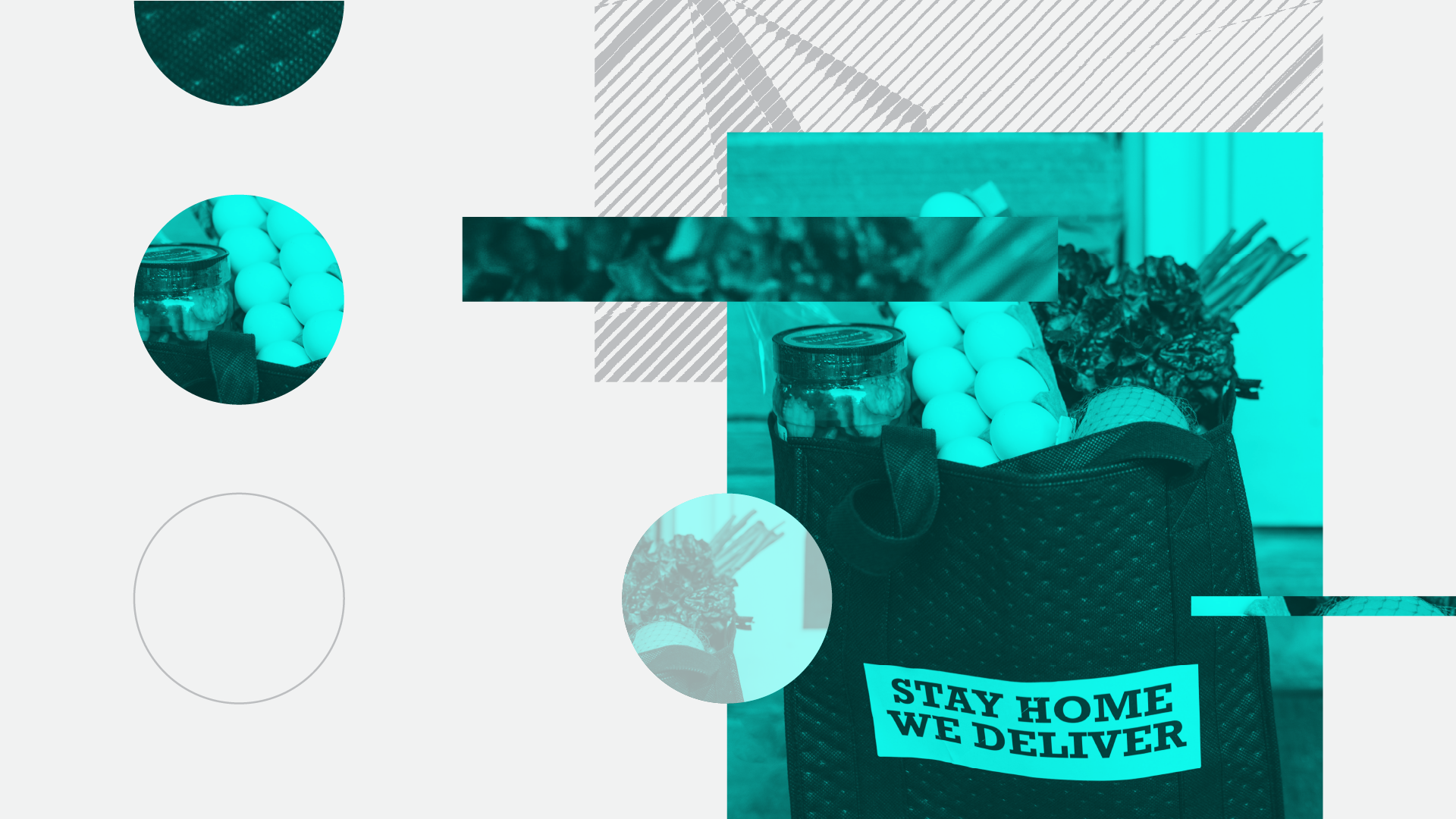 25% of millennials do "most" or "all" of their grocery shopping online, up from 14% pre-pandemic. They lead other generations, and every key demographic Morning Consult tracks, in their online grocery shopping behaviors.

Nearly one-third (32%) of millennials living in urban areas do at least most of their grocery shopping online; 20% of suburban millennials and 21% of rural millennials say the same. 
Finally, an industry that millennials aren't killing: online grocery. 
The pandemic pushed millions of consumers online to do their everyday shopping, but no more than millennials. Data drawn from Morning Consult's "Most Trusted Brands: Retail and E-commerce," shows how much online grocery has become ingrained within many millennials' lives: 25 percent do "most" or "all" of their grocery shopping online, up from 14 percent pre-pandemic. Add in those who say they do half of their shopping in person, half online, and the pool nearly accounts for half of the group overall: 2 in 5 millennials are turning to their phones for at least half of their grocery trips.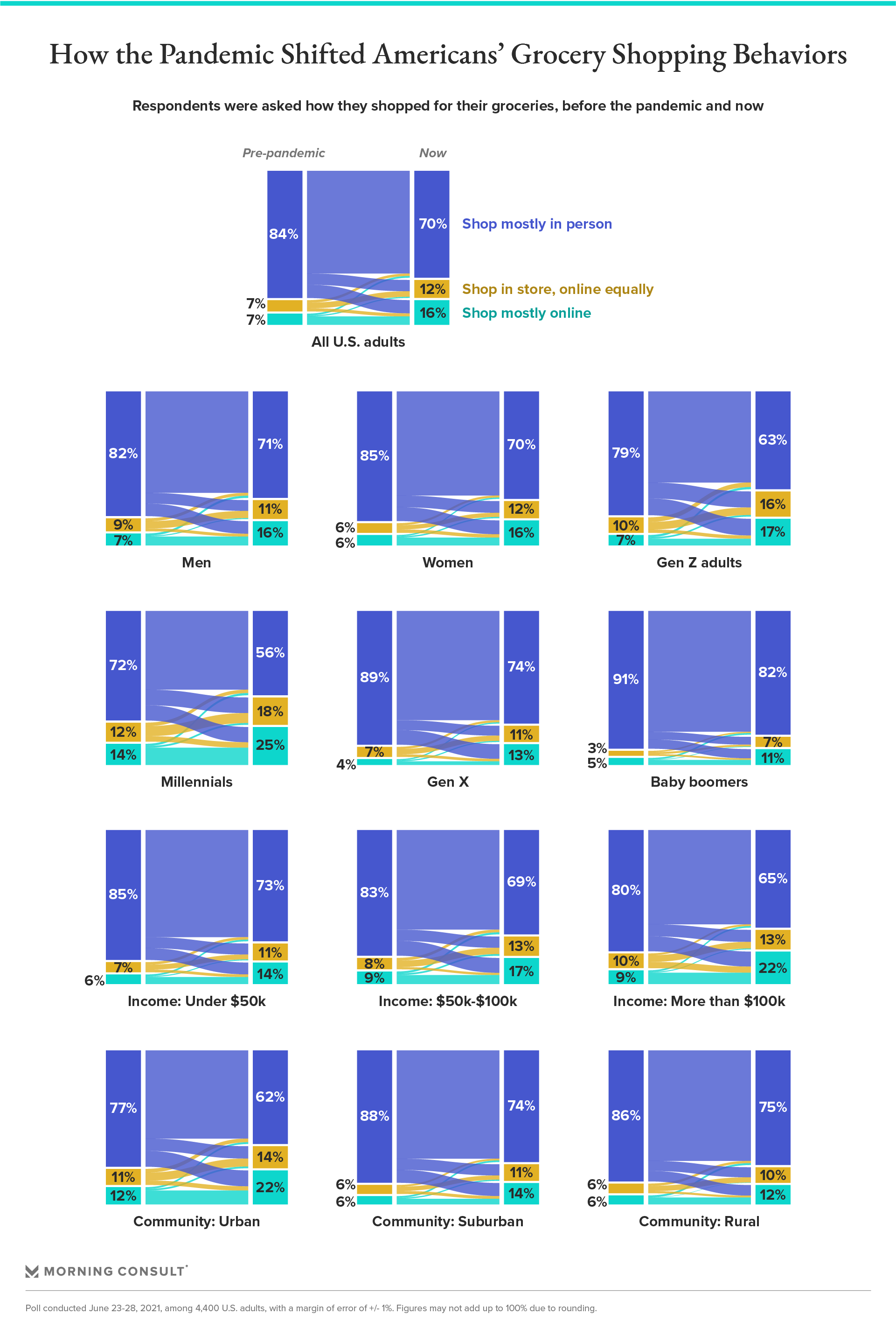 That's a share that's larger than for any other generation or any key demographic that Morning Consult tracks, and highlights just how important this group is for grocers looking to capture more online shoppers.
And it's not just urban millennials. Millennials who live in rural communities are going online for groceries more than the average consumer: 21 percent said they do at least most of their grocery shopping online, more than doubling the 11 percent who said the same of their behaviors pre-pandemic. Suburban millennials have also doubled the share who say they're going online most of the time for their milk and eggs.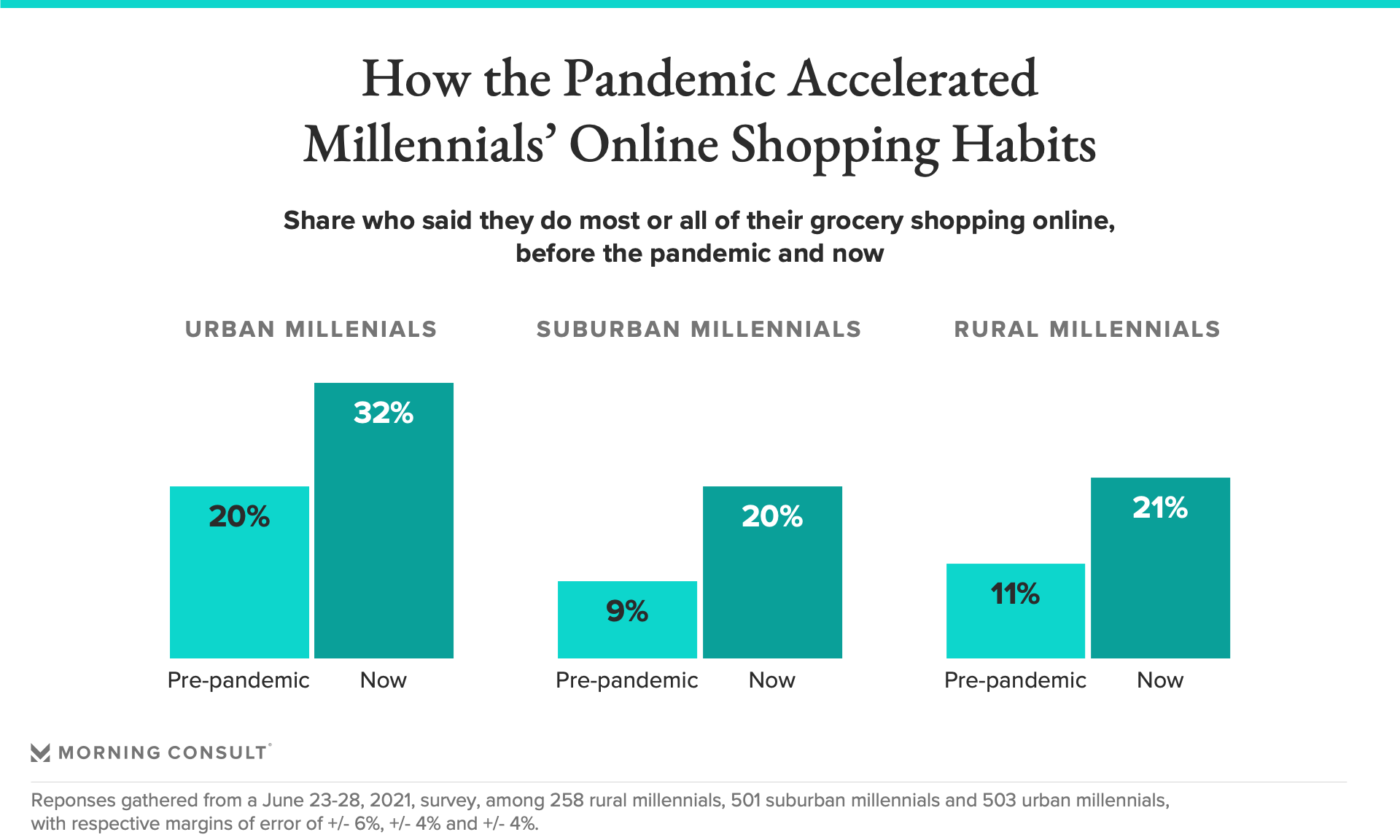 The big takeaway: Millennials are an attractive group for grocers looking to move more transactions online: They're starting families and have higher needs for grocery convenience, or are delaying having children or opting not to, creating higher levels of discretionary income that can cover delivery or service fees. Grocery brands wanting to increase online shopping in suburban or areas can start by leaning into curbside pickup: It has a sliver of the familiar — a physical visit to the store — while also building consumer comfort online.