Half of Voters Support Plan to Let Medicare Negotiate Drug Prices
Proposal gets more GOP pushback when it's noted as part of Democrats' reconciliation bill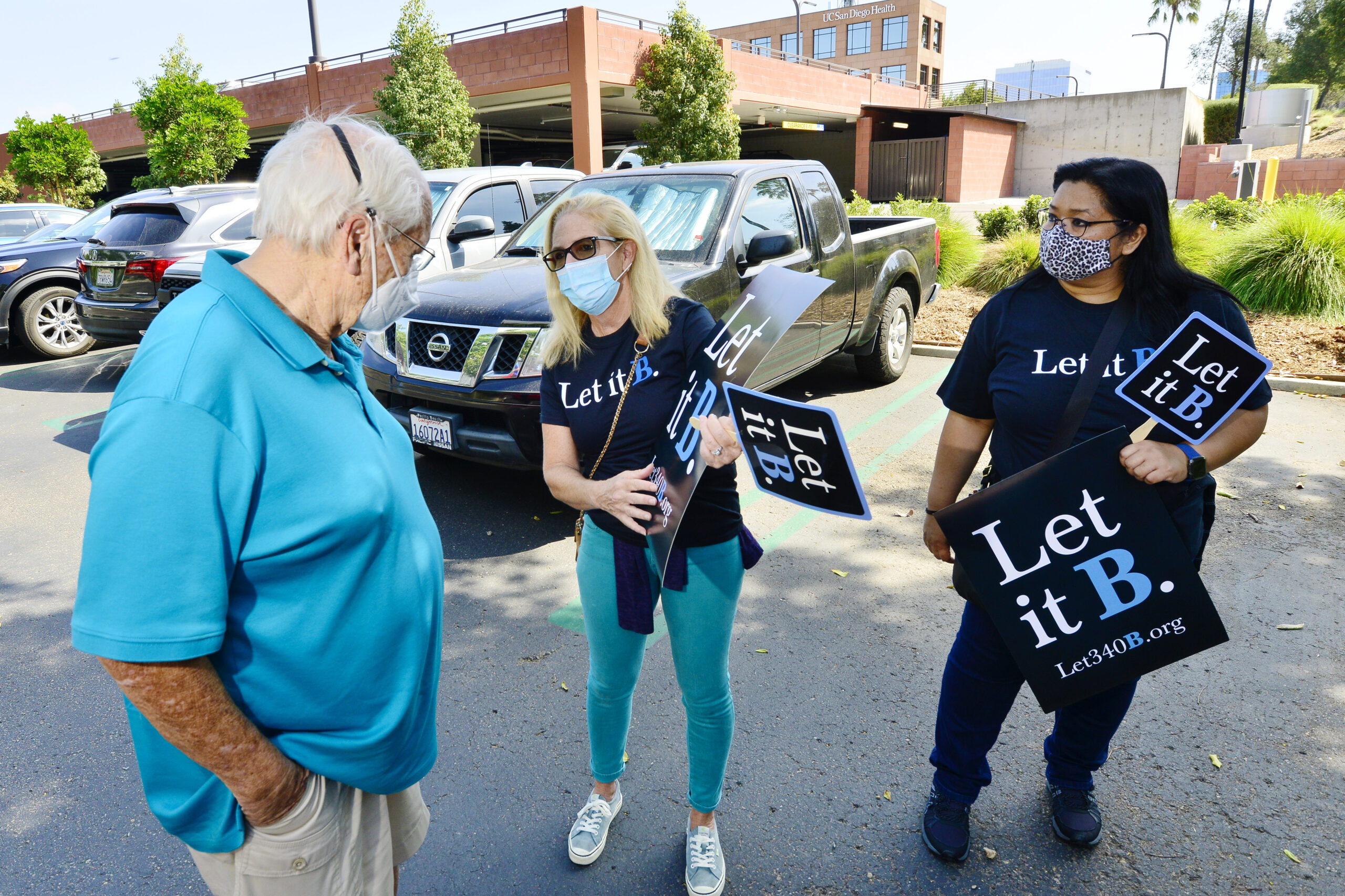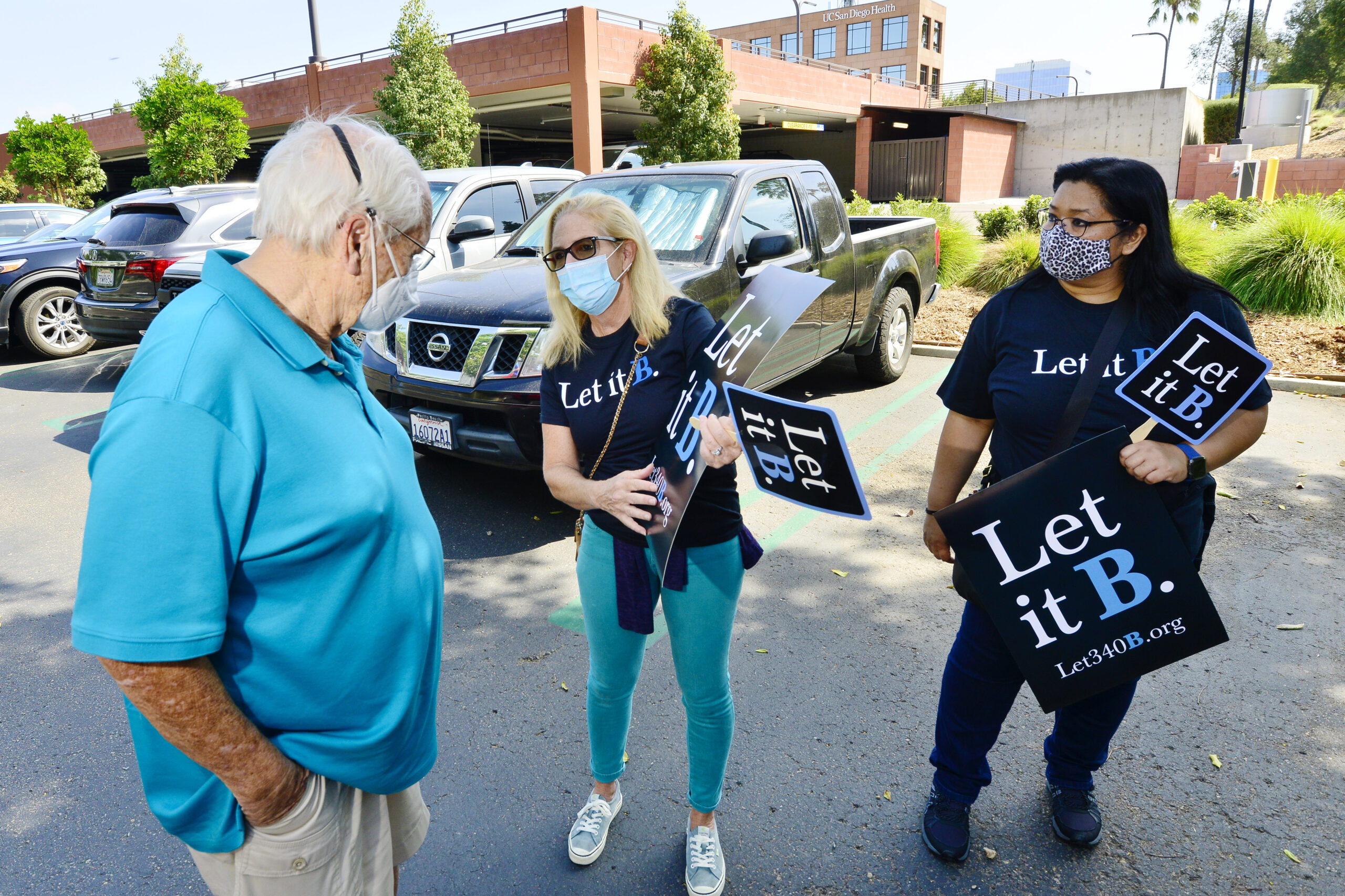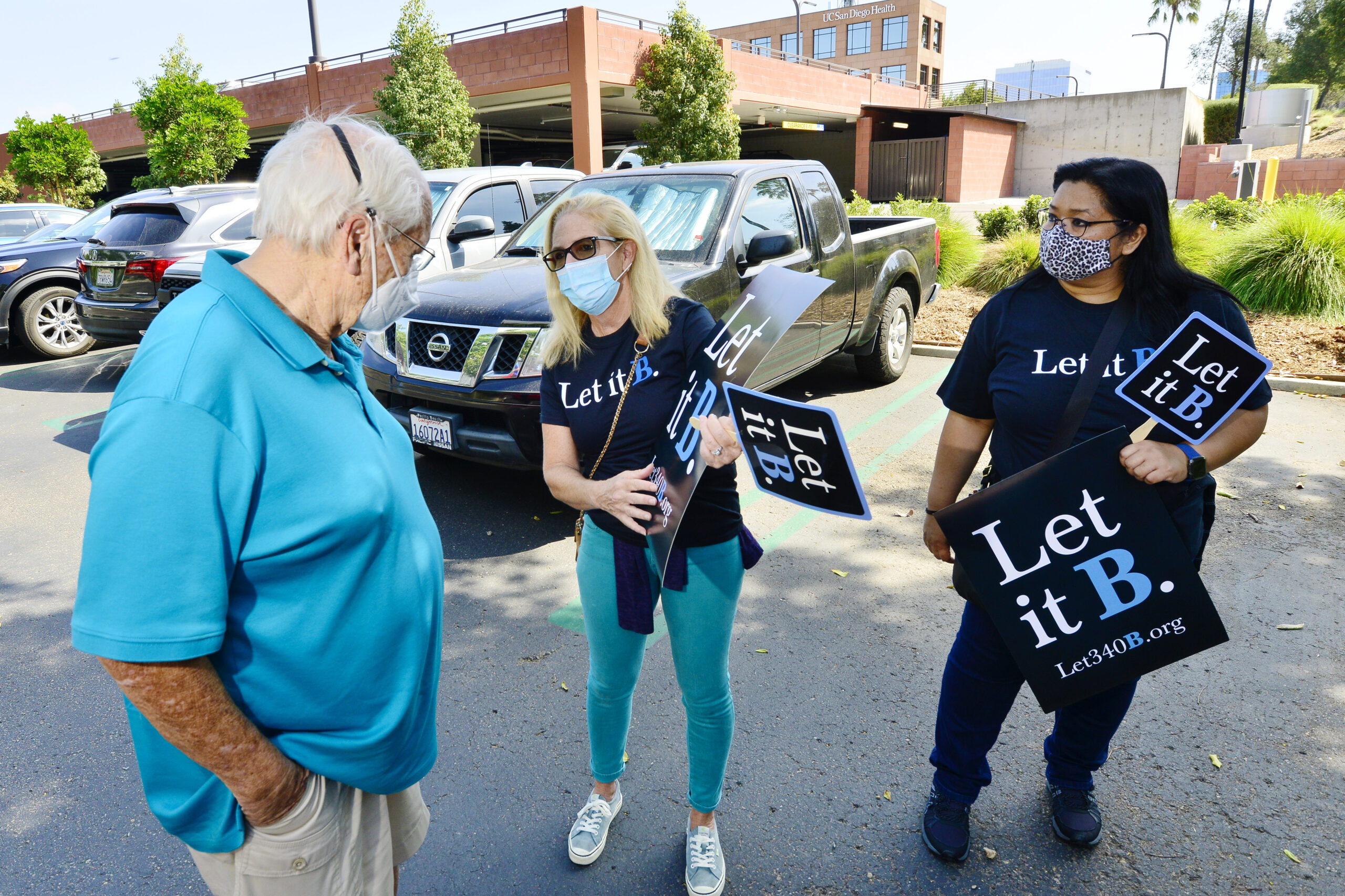 56% of voters support allowing the federal government to negotiate some prescription drug prices in general, while 50% are in favor of the measure in congressional Democrats' budget reconciliation bill.

In general, Republicans are more likely to support the drug pricing plan than oppose it, but they're more likely to oppose the proposal if it's a part of Democrats' reconciliation bill.
Just over half of voters are in favor of a prescription drug pricing proposal that's in jeopardy as part of congressional Democrats' multitrillion-dollar social spending package, according to new Morning Consult/Politico polling.
The drug pricing plan, which would allow the federal government to directly negotiate the prices of some prescription drugs through Medicare, is a key sticking point for lawmakers as they scramble to iron out the $3.5 trillion package. When the House first passed the bill in 2019, the Congressional Budget Office estimated it would pressure drugmakers to lower their prices and reduce federal spending by $456 billion, but could also result in fewer drugs being introduced to the U.S. market over time.
Provided with that context, 56 percent of voters said they were in favor of the plan, including 73 percent of Democrats and 42 percent of Republicans, the survey found.
Meanwhile, 36 percent of Republicans said they don't support the proposal in general — but their opposition hardened to 48 percent and support dropped to 28 percent when asked whether it should be included in Democrats' budget reconciliation bill. Overall, half of voters still supported the plan's inclusion in the reconciliation package.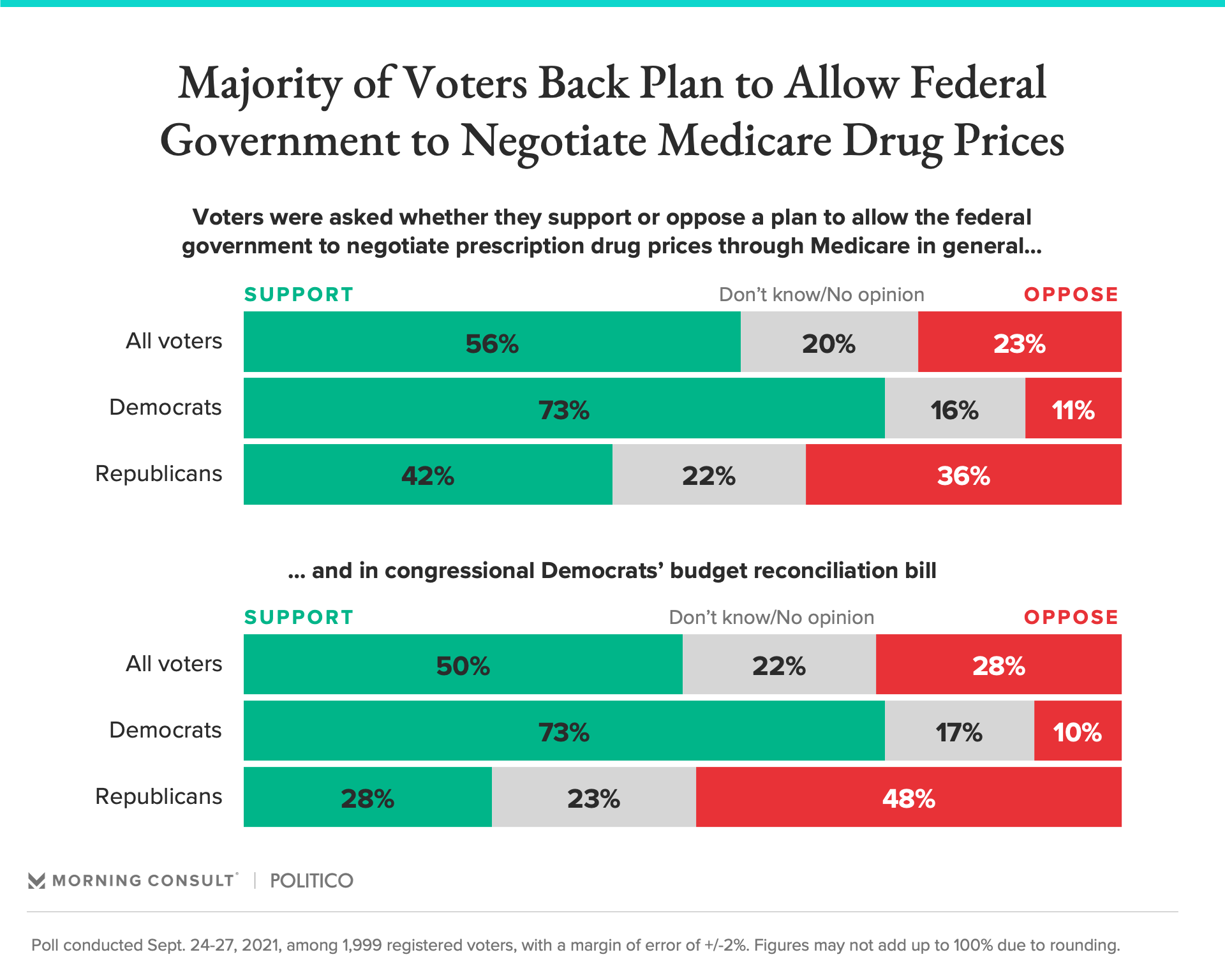 Democratic lawmakers are banking on passing the drug pricing measure as part of their spending package in order to generate budget savings that help offset the costs of other health measures, like adding dental, hearing and vision benefits to Medicare. But they'll have to win over enough of the House Democrats who have raised concerns about the plan, given just a handful of votes could sink the entire bill in the narrowly controlled chamber.
Even if the bill passes the House, its prospects in the Senate are uncertain.
Republican lawmakers roundly oppose allowing Medicare to negotiate drug prices because of concerns it could stifle pharmaceutical innovation as lower profits reduce incentives for the research and development of new drugs. They also say U.S. drug prices shouldn't be tied to rates in other countries, which the House bill would require.
Pharmaceutical companies are also trying to tank the bill, pointing to their role in fighting the COVID-19 pandemic through novel vaccines and treatments.
Proponents of Medicare price negotiation, meanwhile, say the rising cost of medications is a bigger problem and accuse drug companies of price-gouging at the expense of patients' health.
The poll was conducted Sept. 24-27 among 1,999 registered voters, with a margin of error of 2 percentage points.