The Democratic Party has at least one feather in its cap from the slate of government spending and economic policies that have come out of the coronavirus pandemic: Voters from all parties believe congressional Democrats are responsible for the expanded child tax credit.
Forty-seven percent of registered voters said that lawmakers in the party are responsible for the direct aid's  possibility, according to a new Morning Consult/Politico poll, while another 38 percent credit President Joe Biden for the $300 monthly payments to most families. Just 10 percent of voters believe Republicans are responsible for the child tax credit payments.
Even GOP voters mostly attribute the expanded benefits to Democratic lawmakers (41 percent) and Biden (32 percent).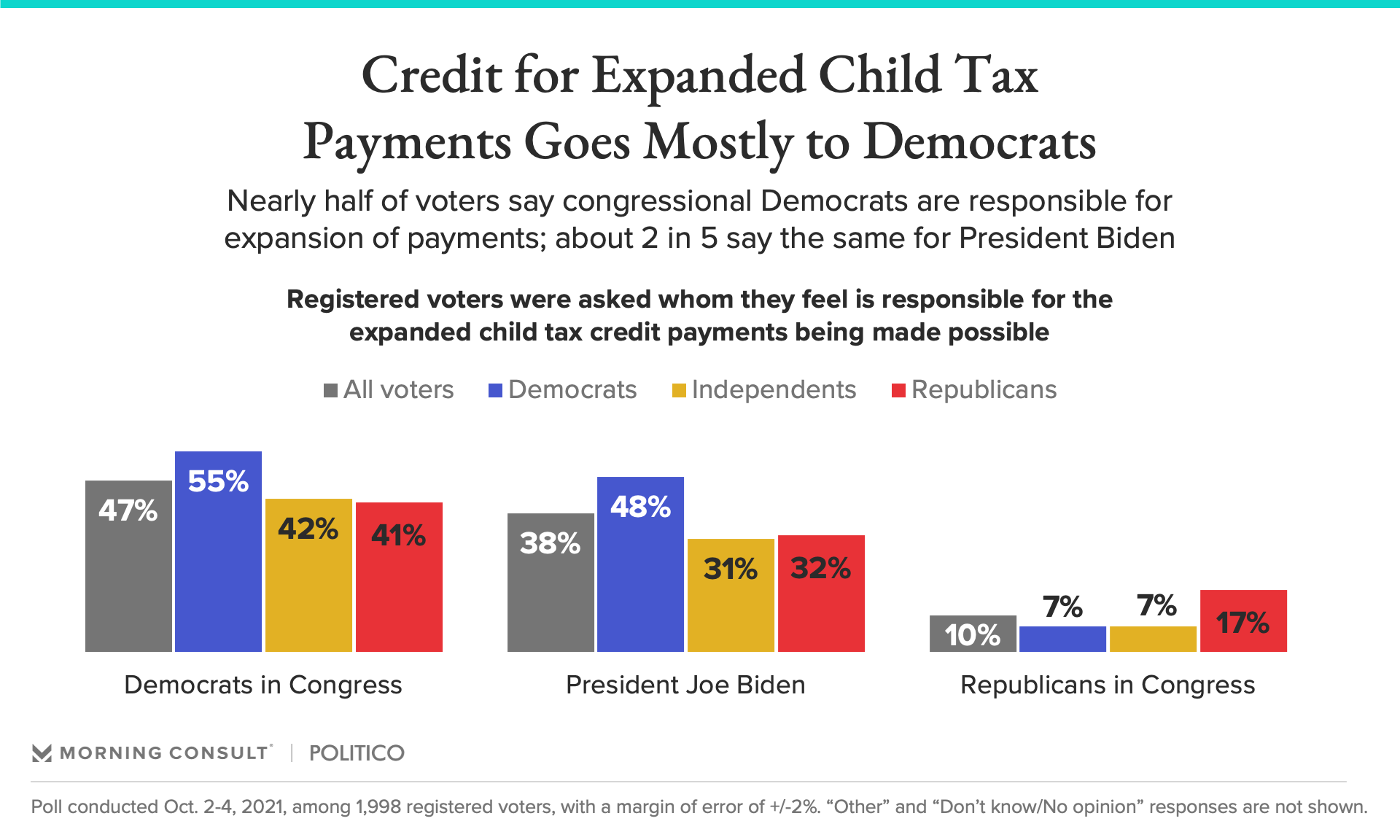 While questions of credit for policies will become increasingly important as the 2022 midterms approach, typically policies that put money directly in the wallets of voters are popular, and the child tax credit hasn't been an exception.
It's consistently polled well with voters, receiving 50 percent support in the most recent survey, though a decline from earlier polling. Thirty-eight percent of voters said they oppose the expanded payments.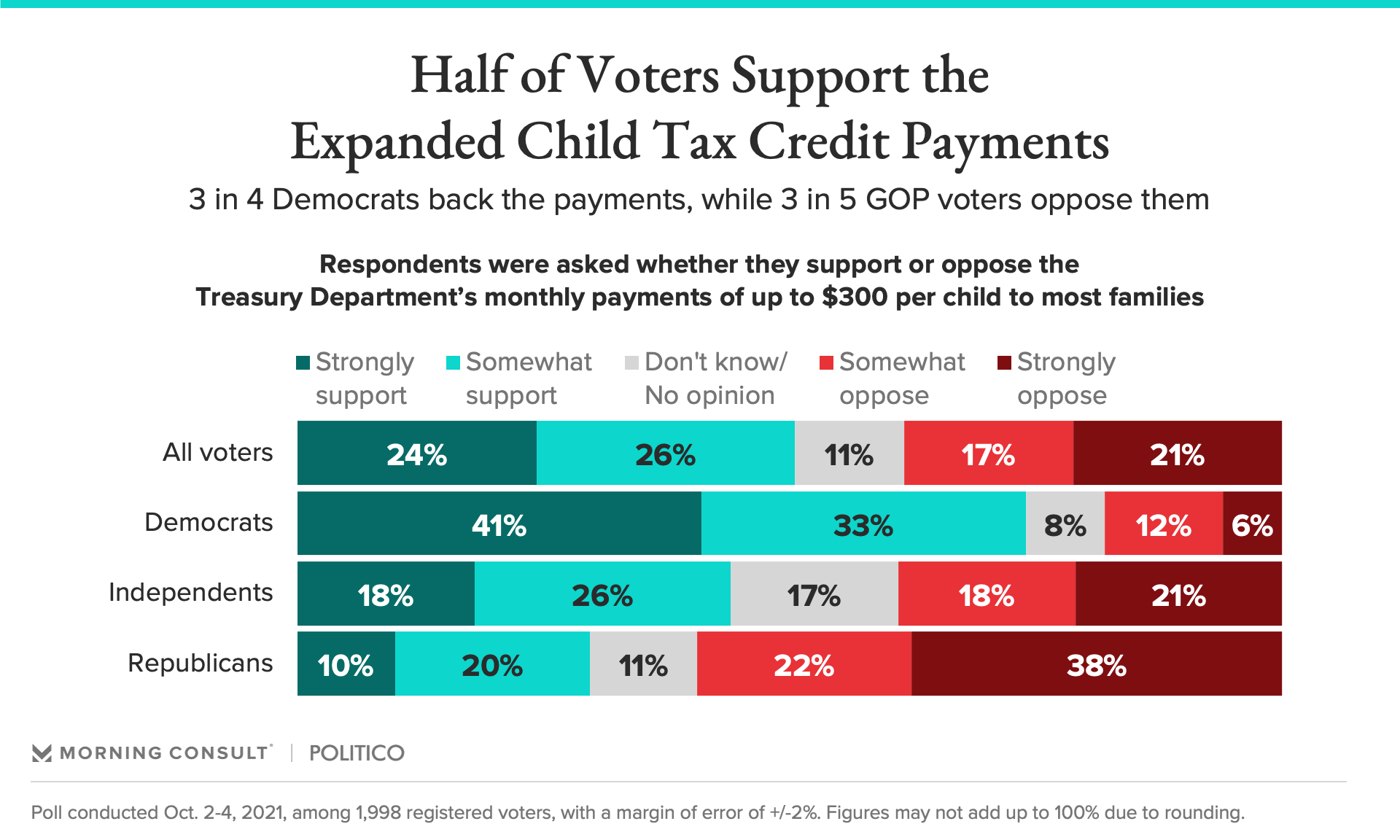 Looking forward, voters are more split on whether the expanded child tax credit should be continued indefinitely. It'd be a tricky prospect in Washington at the moment, as moderates and progressives try to figure out a price tag — and where to make cuts — on the current $3.5 trillion economic spending plan.
Thirty-five percent of voters said the expanded child tax credit, which is set to expire next year, should be made permanent, compared to 52 percent who said it shouldn't.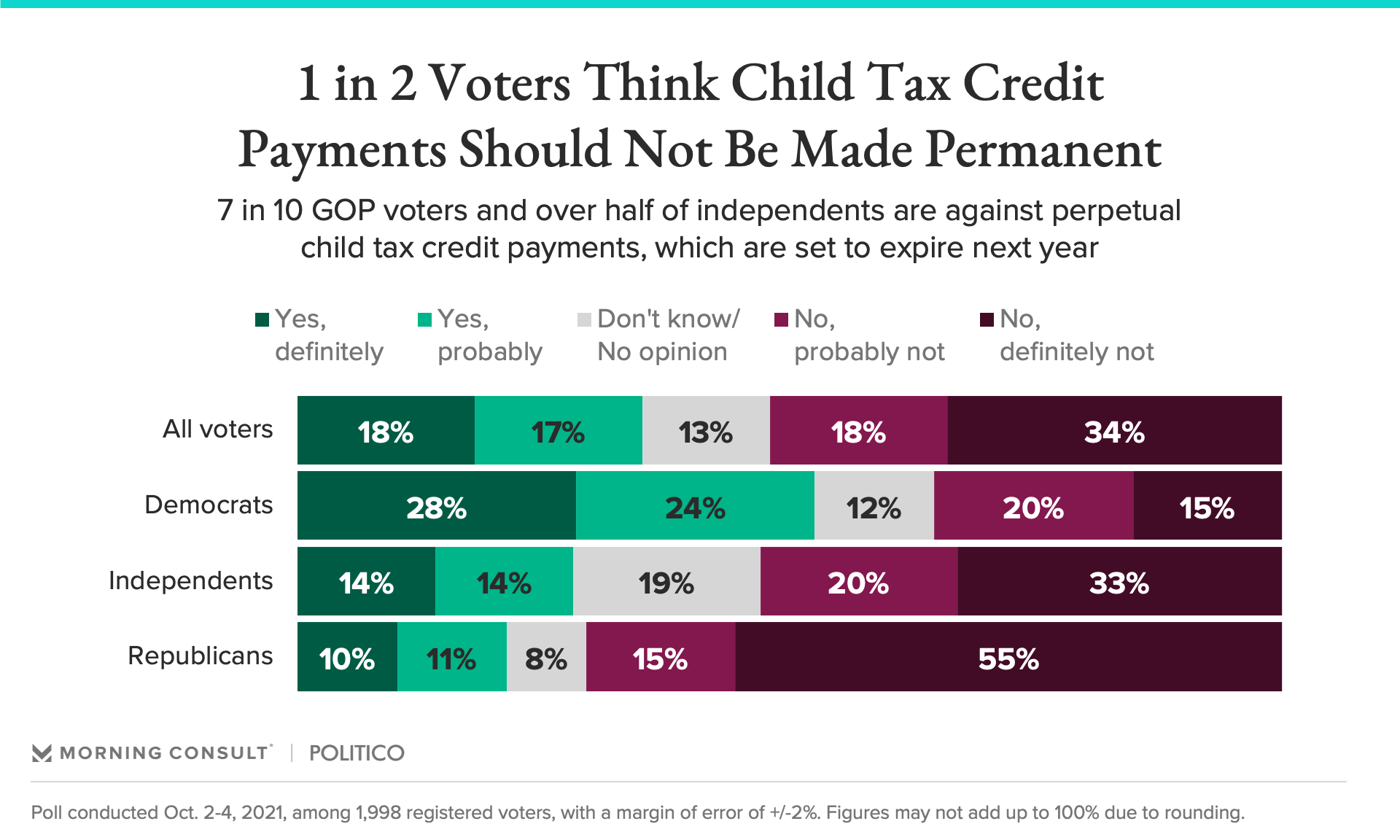 Just over half of Democrats (52 percent) said the payments should be made permanent, while just 21 percent of Republicans said the same.
Independents were nearly twice as likely to oppose (53 percent) than support (28 percent) making the child tax credit a permanent benefit.
The survey was conducted Oct. 2-4 among 1,998 registered voters and has a margin of error of 2 percentage points.