GOP Voters With Low Election Trust Are More Pumped for the Midterms Than Other Republicans
Findings suggest GOP leaders concerned that Trump's 2020 rhetoric could cost them in 2022 might have it backward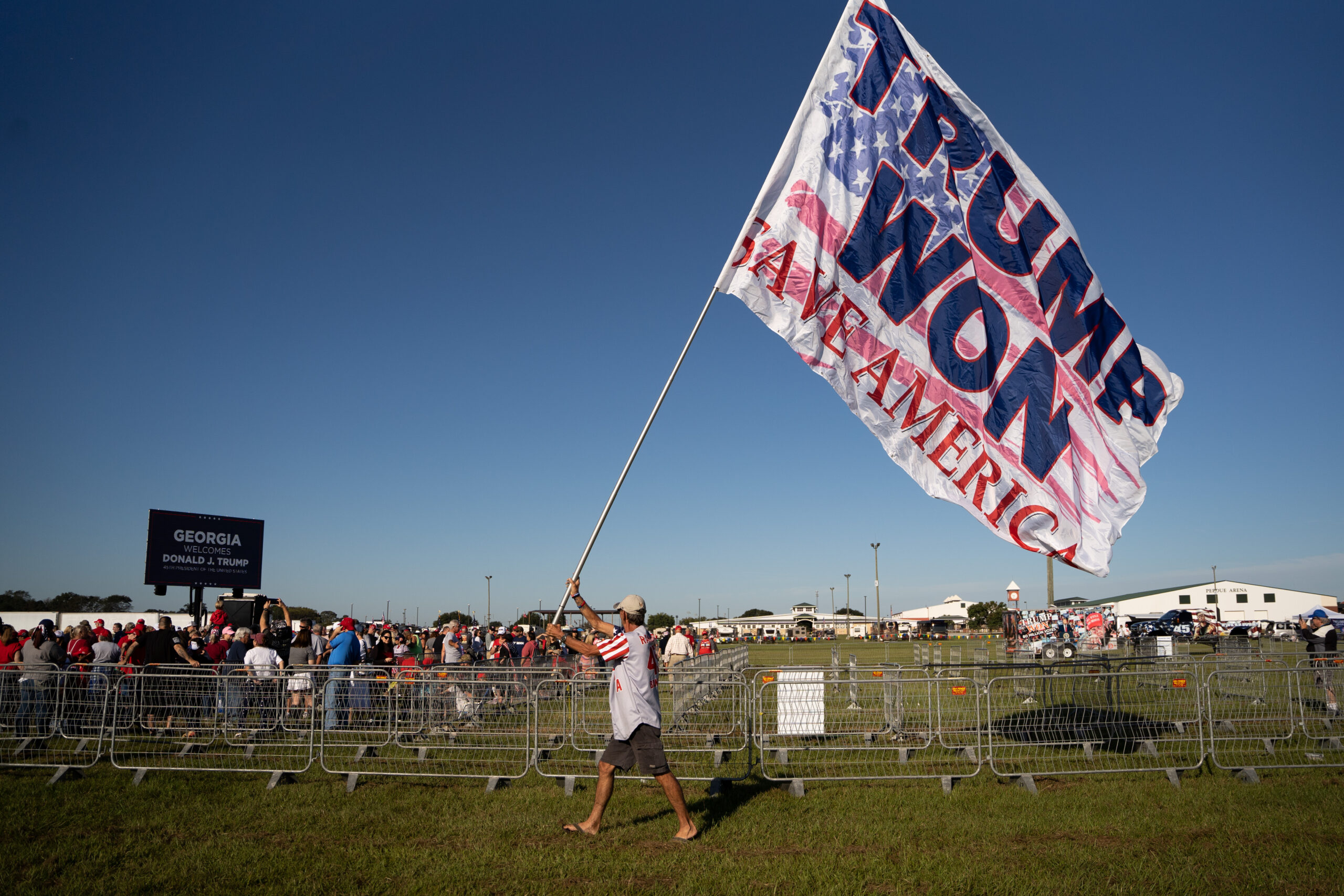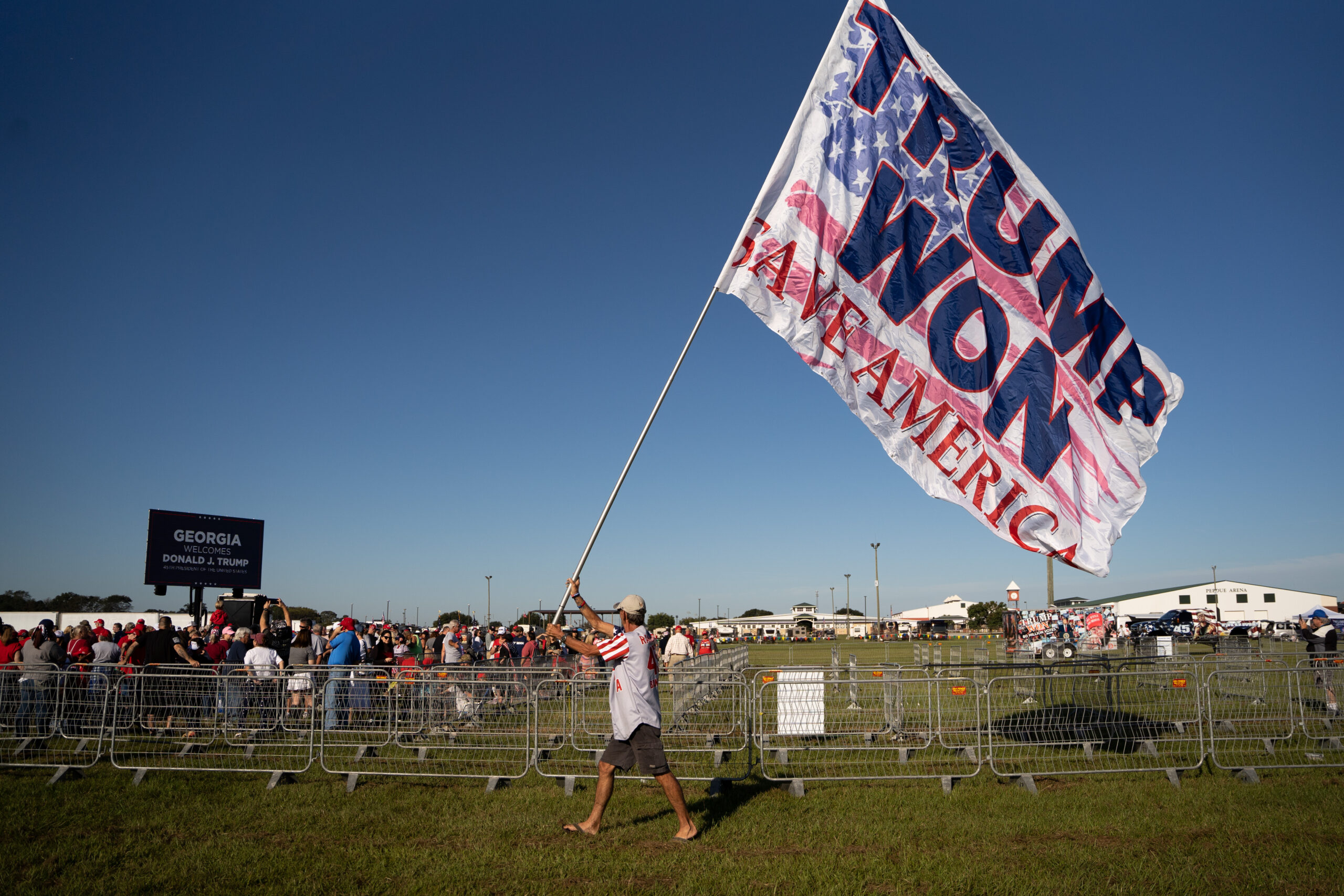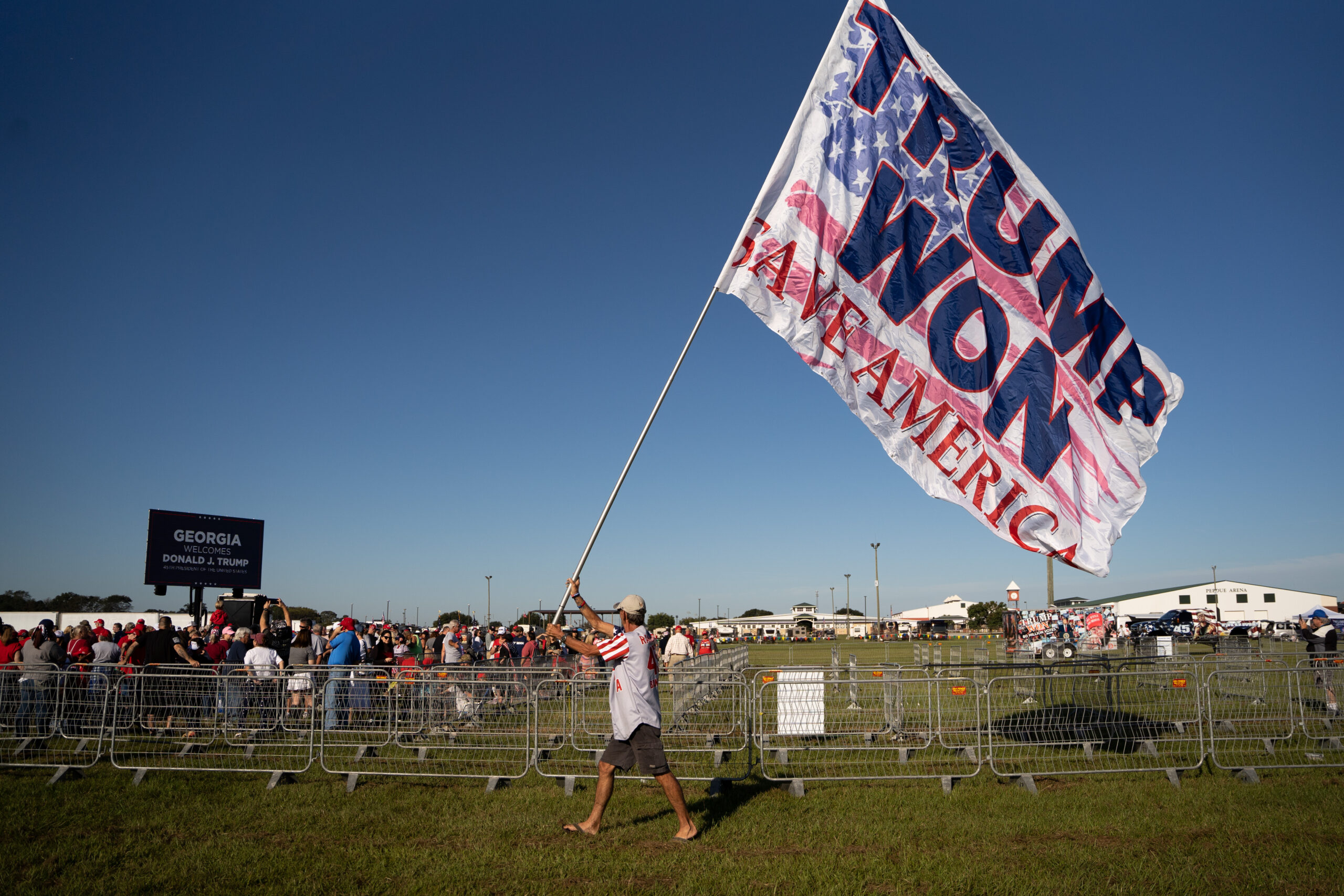 Donald Trump sparked new alarm among Republican officials when he said the party base "will not be voting" in next year's midterm elections unless the GOP addresses its fears about voting fraud in the 2020 presidential election, but a new Morning Consult/Politico poll suggests the former president's insistence on elevating the issue is resonating with a highly motivated segment of the Republican electorate.
GOP's Election Skeptics More Motivated for 2022 Than Those Who Trust the Process
Republican voters were asked how enthusiastic they are about voting in the 2022 midterm elections
Poll conducted Oct. 22-24, 2021, among 706 Republican voters, with margins of error of up to +/-7% for responses shown. Figures may not add up to 100% due to rounding.
The latest numbers
Nearly 7 in 10 GOP voters don't believe the 2020 election was free and fair and/or have little to no trust in the U.S. election system, while 49 percent doubt that next year's midterms will be free and fair. These election-skeptical Republicans are more likely than their comparatively trusting counterparts to be enthusiastic about 2022.

Thirty-six percent of Republicans who say 2022 won't be fair are nonetheless extremely motivated to vote next year, compared with 24 percent of Republicans expecting a fair shake who said the same.

GOP voters who said 2020 wasn't free or fair are more than twice as likely as GOP voters who say it was to voice extreme enthusiasm about voting next year (37 percent versus 15 percent).

Roughly a third (35 percent) of Republicans who distrust the U.S. election system are extremely eager to vote in the midterms; only 19 percent of GOP voters who trust U.S. elections feel as enthused.
The context
Republican distrust in the integrity of the 2020 presidential election was blamed as a contributing factor to the loss of the Senate in two Georgia runoff elections in January, raising concerns among some GOP officials about the party's work to take back Congress next year. But the survey suggests these officials may not need to be so worried about Trump's rhetoric weighing the party down in the midterms, which history shows will serve as a referendum on the Democrats, who control the White House and both chambers on Capitol Hill.
What else you should know:
Overall, 48 percent of GOP voters said they're very or extremely enthusiastic about voting in the 2022 elections, compared with 53 percent of Democratic voters.

Nearly half of voters (48 percent) — including 73 percent of Republicans, 42 percent of independents and 29 percent of Democrats — said they would vote for a candidate who believes the results of the 2020 presidential election should be investigated.

In terms of the Democrats' electoral standing on the generic ballot, 44 percent of all voters said they're inclined to vote for a Democratic candidate for Congress next year, compared with 42 percent who said they would vote for a Republican.
The Oct. 22-24, 2021, poll was conducted among 1,999 registered voters, with a margin of error of plus or minus 2 percentage points.