Consumer Sentiment Sinks Despite Progress Against Delta Variant
Supply chain disruptions and inflation concerns are making consumers increasingly pessimistic about the state of the U.S. economy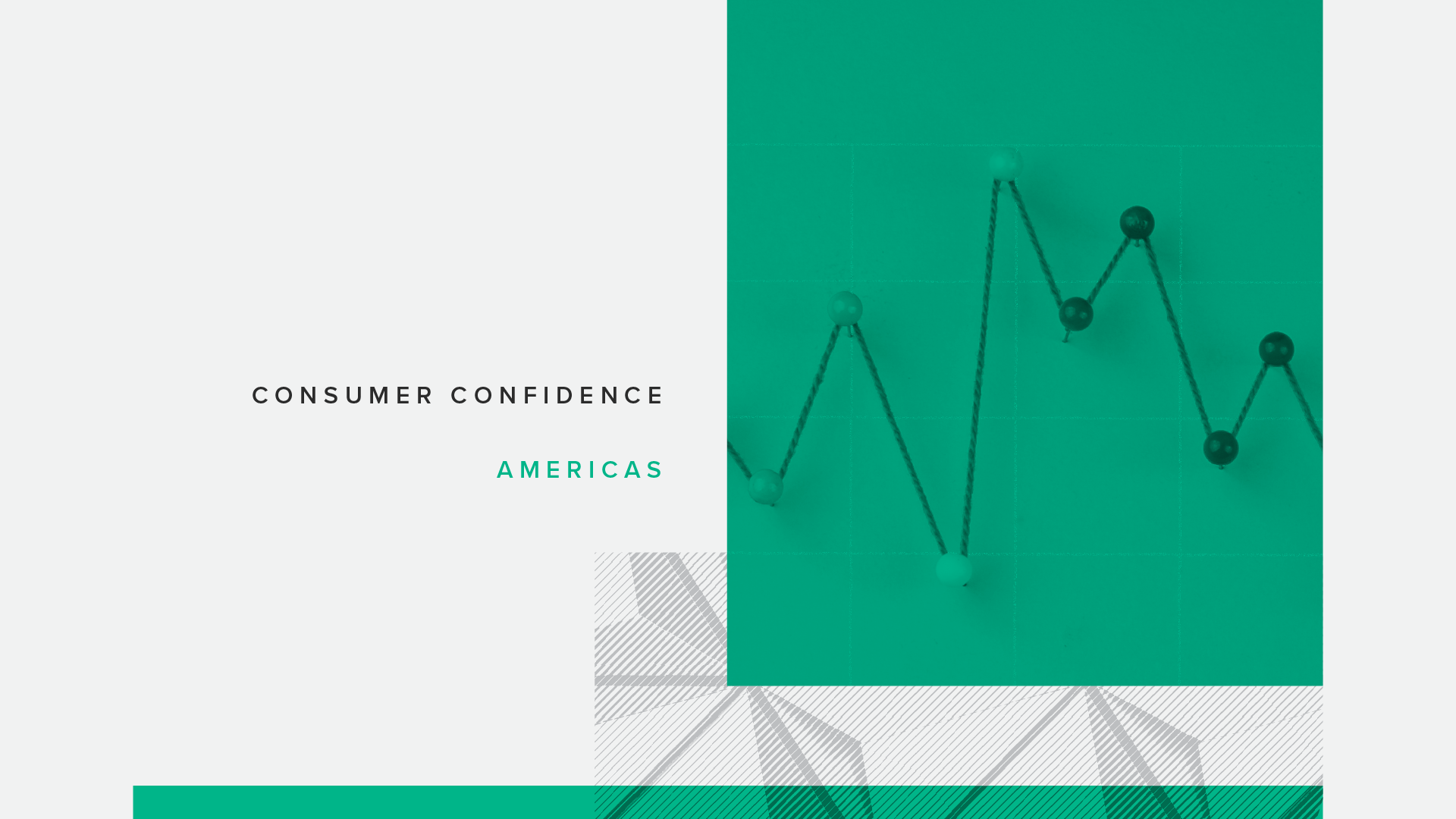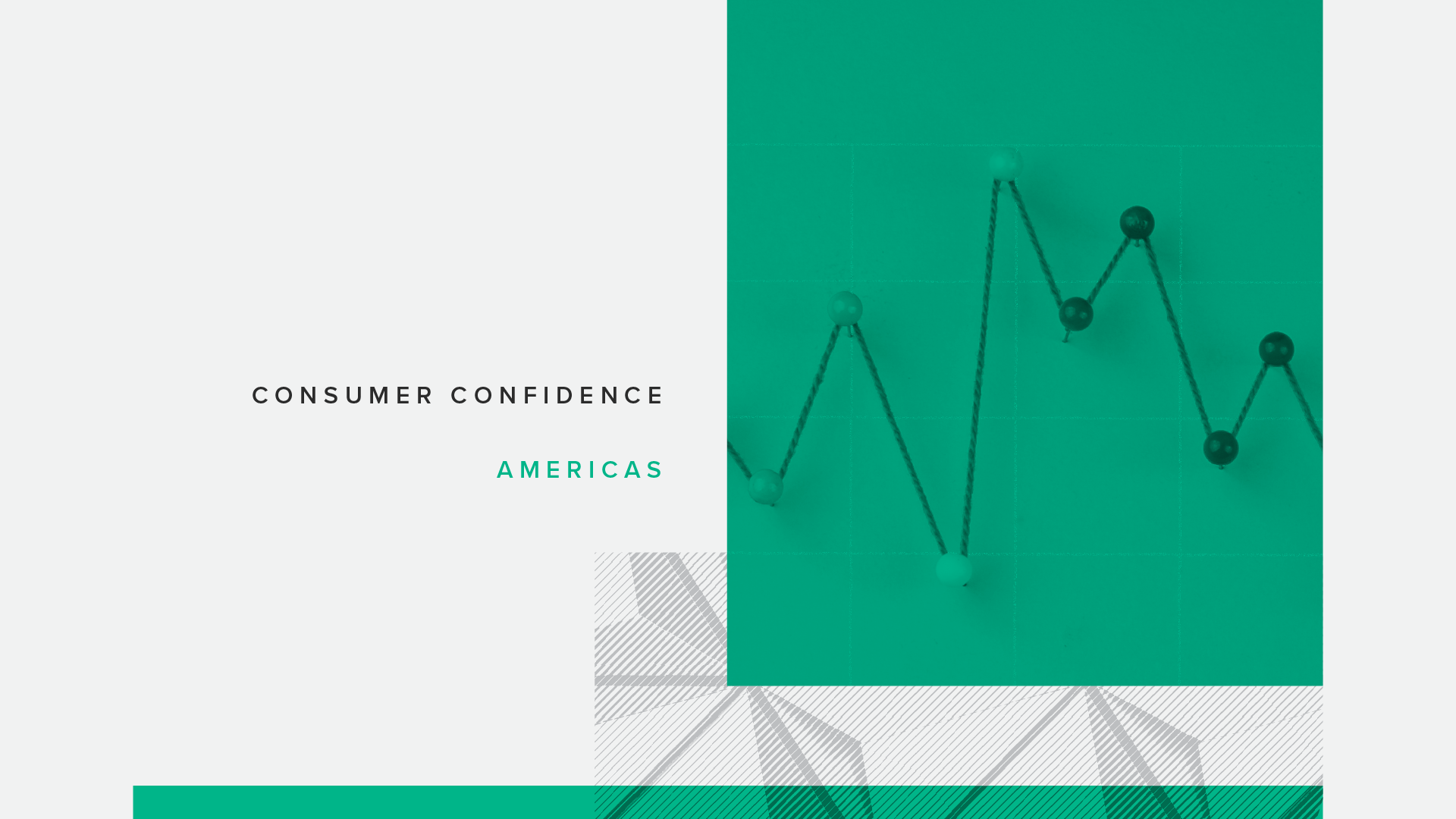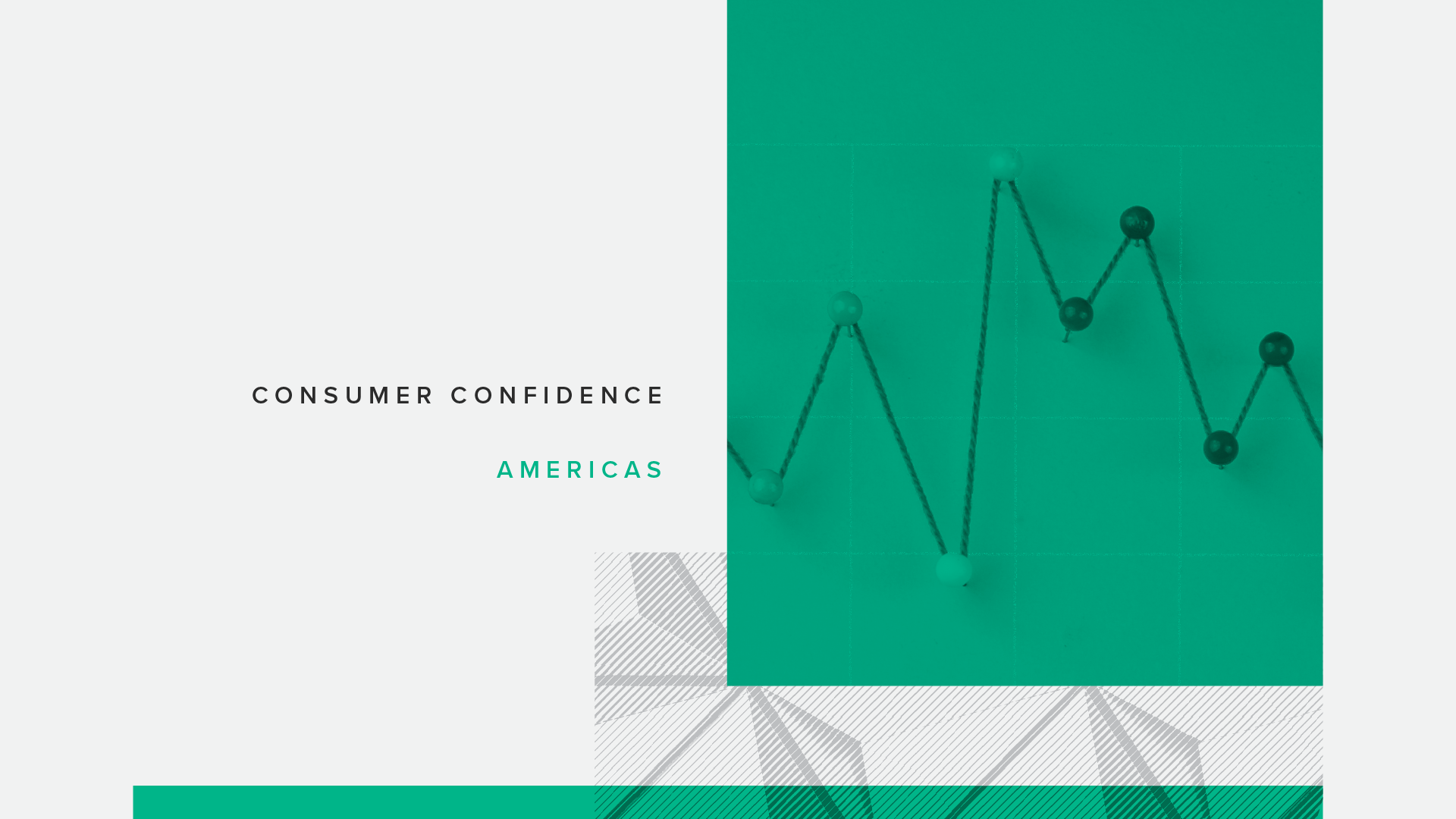 Consumer confidence declined from September to October despite dwindling delta cases, an improving employment situation and a buoyant stock market.

Supply chain disruptions have contributed to rising prices and shortages for some goods, dragging down consumer sentiment and restricting an otherwise optimistic spending outlook.

While consumers continue to anticipate rosier conditions in the future, a combination of near-term pessimism and an inability to purchase desired products could weigh on spending through the fourth quarter.
When the Q3 GDP report is released this Thursday, a weaker than previously anticipated growth rate will likely reflect the impact of the delta variant on consumer spending. As cases surged higher in July through early September, consumer confidence declined and spending was suppressed below potential as health concerns limited some economic activity.
Over the first few weeks of the fourth quarter, the delta surge has retreated, but consumer confidence has maintained its downward trajectory. Morning Consult's data indicates that supply chain disruptions and elevated inflation expectations are the likely factors driving down sentiment. Consumers continue to report that shortages and price increases are discouraging some purchases. Given the link between confidence and spending, the latest data offers a cautionary sign that even as the public health situation improves, supply-side disruptions will pose a risk to growth through at least the end of the year.
Delta is no longer the dominant driver of consumer sentiment
Morning Consult's Index of Consumer Sentiment (ICS) fell 1.8 points in the 30-day period ending Oct. 21, 2021, despite a slew of positive developments over the same time frame: Daily COVID-19 cases fell 37 percent, a higher share of the population is now earning paychecks and the S&P 500 climbed 4.5 percent.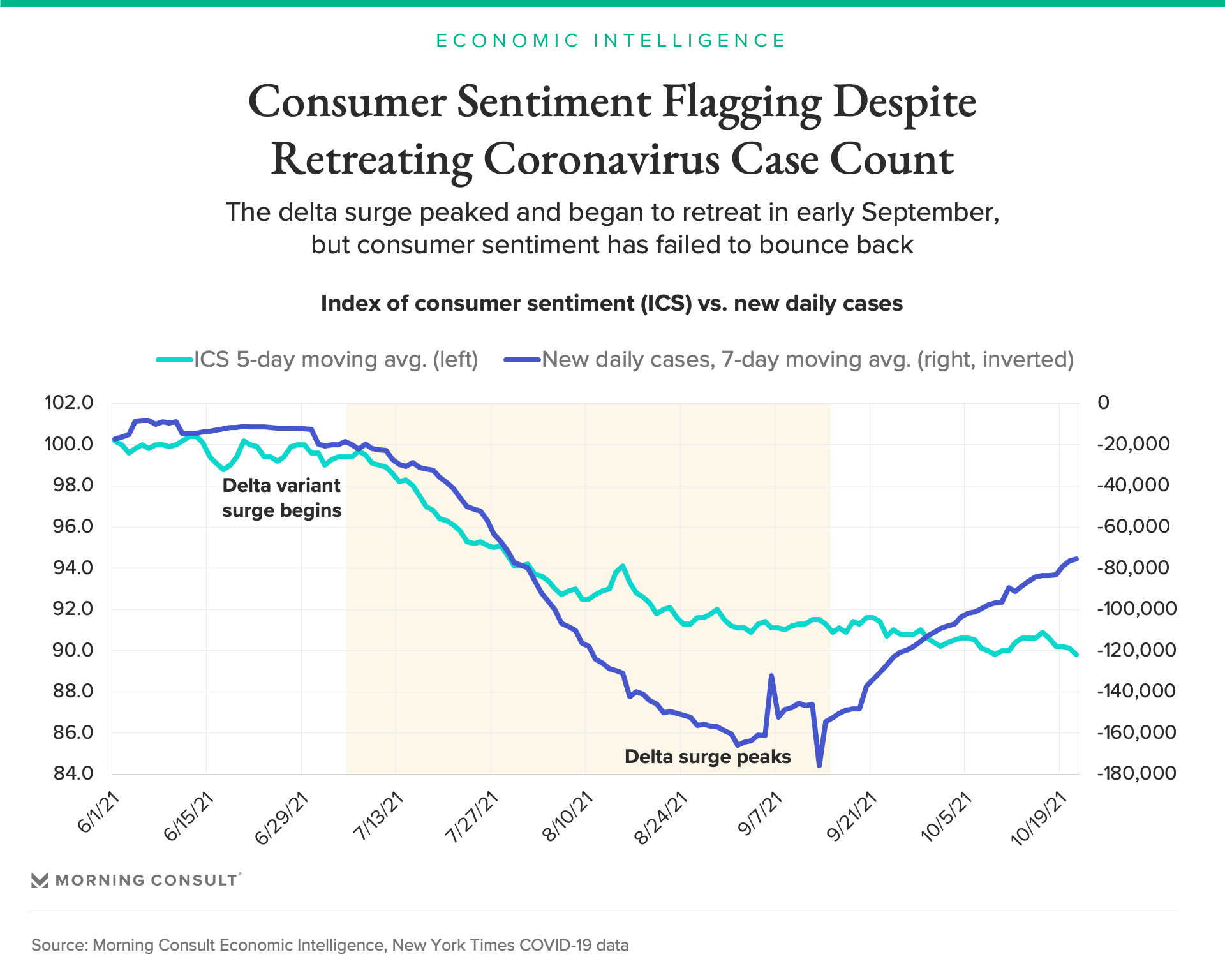 Prior to late September, sentiment had held a strong inverse relationship with new case counts, but that relationship weakened over the past month: As delta cases dropped, confidence continued to drift lower.
Buying conditions are influencing the deteriorating outlook

The most significant driver of the decrease in sentiment was a 4.4-point decline in consumer perceptions of current buying conditions.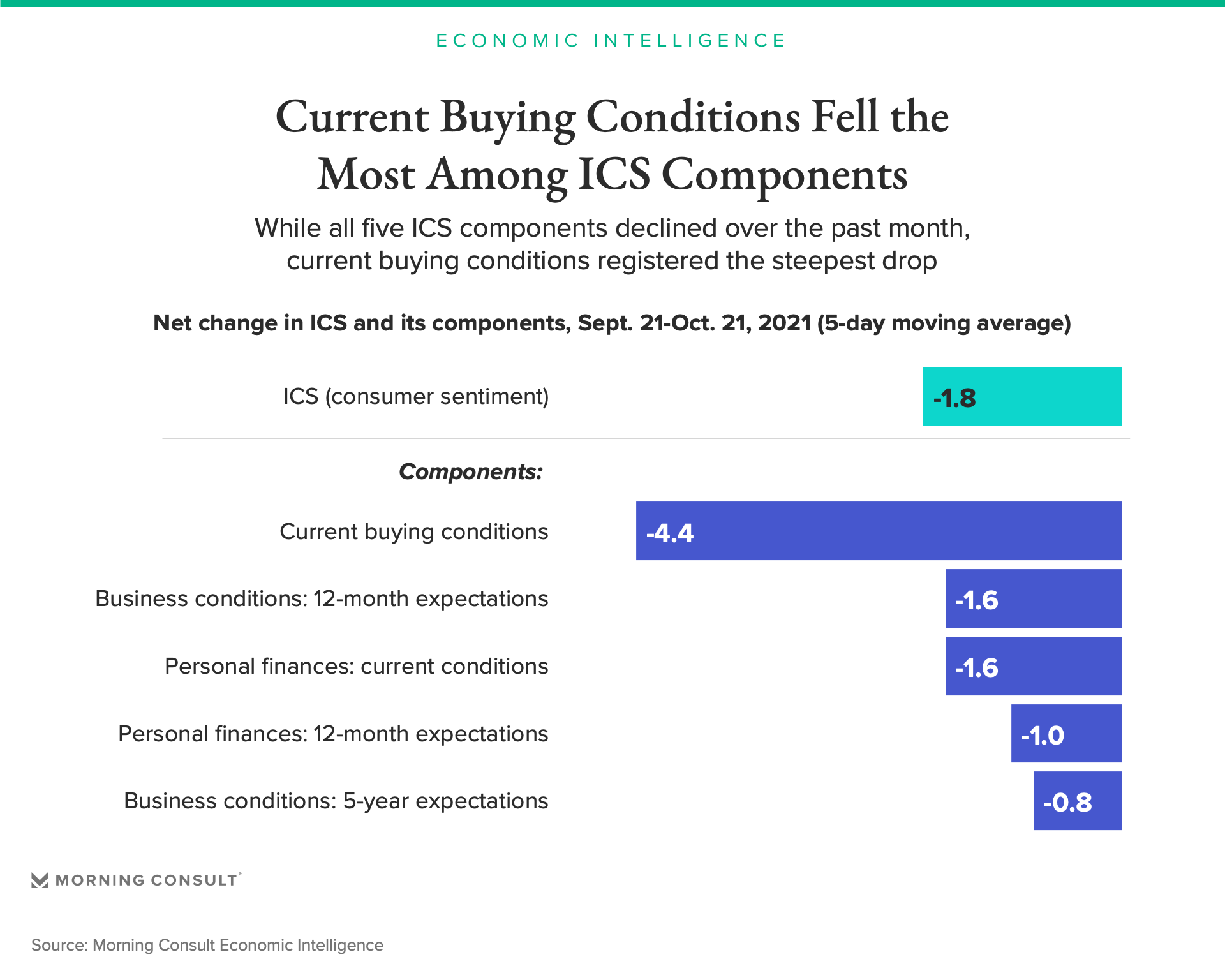 This component tracks the share of the population who believe now is a good time to make a major household purchase. Product shortages and price increases are leading to diminished availability and affordability across categories ranging from furniture and appliances to cars and electronics, eroding consumers' views of buying conditions.
Consumers report no improvement in supply chain disruptions
One month after Morning Consult first surveyed U.S. adults about shortages and delivery delays across various product categories, consumers reported little indication of improvement.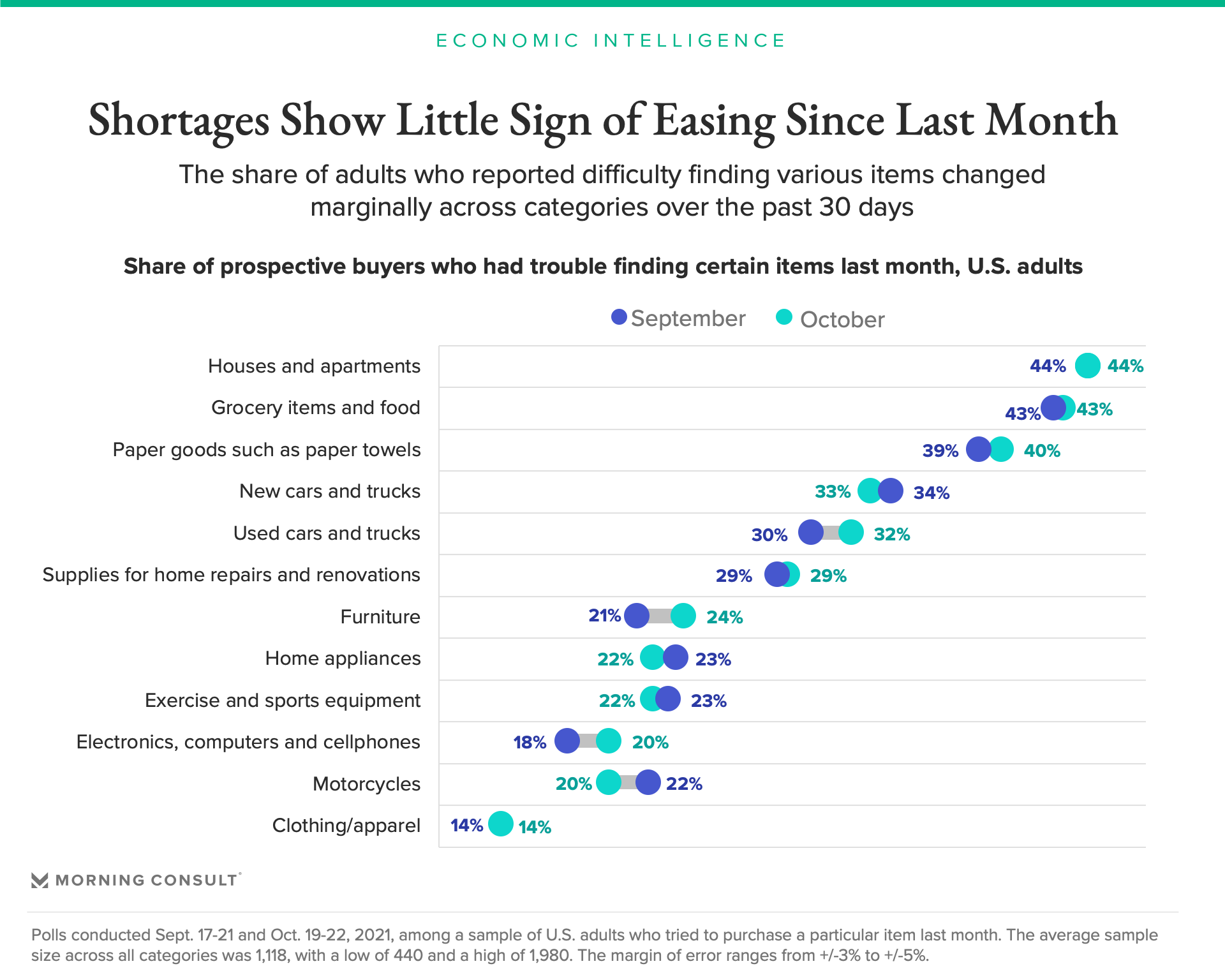 Of the 12 categories tracked by Morning Consult, only four registered a lower share of adults reporting trouble with procurement in late October compared with the month prior. Purchasing difficulties increased for items such as furniture, electronics and used cars — all of which qualify as major household purchases that drive sentiment on current buying conditions.

Prices are up and expected to keep climbing
Pervasive shortages are not only making items difficult to find, but also driving up prices. Prohibitively expensive goods are discouraging a portion of spending: 50 percent of U.S. adults in October decided against a purchase over the past month because the item was more expensive than expected.
The recent increase in price inflation also appears to be driving an increase in consumers' 12-month inflation expectations.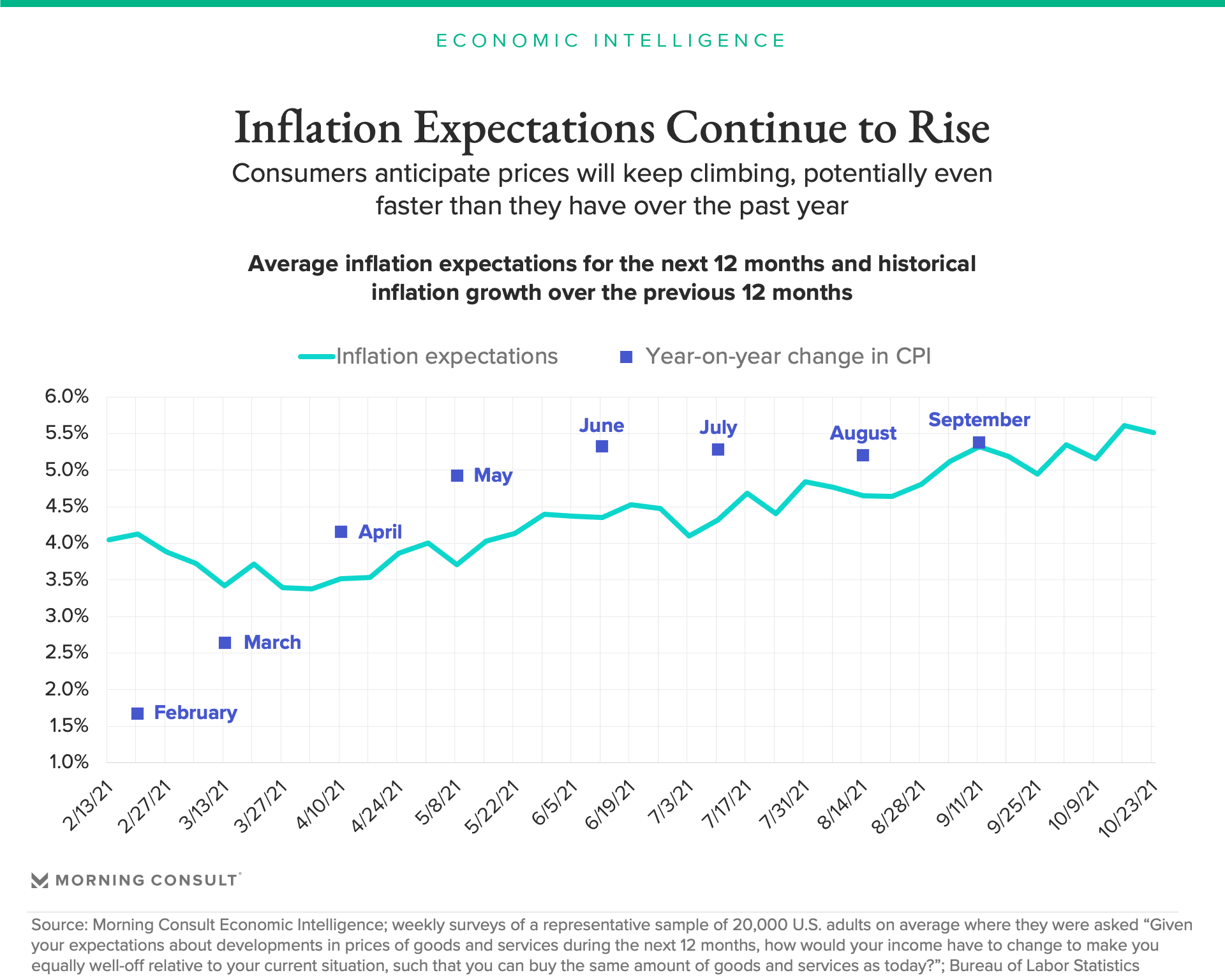 Consumer prices rose 5.4 percent year on year in September according to the Bureau of Labor Statistics, and U.S. households are anticipating further increases. Among the respondents surveyed by Morning Consult, inflation expectations over the next 12 months averaged 5.5 percent as of Oct. 23, excluding outliers.
Conclusion
Heading into the fourth quarter, the U.S. economy may be shrugging off the effects of the delta variant, but consumer sentiment continues to face headwinds. Most prominently, supply-side constraints and accelerating inflation are clouding the outlook on current buying conditions. Rising employment and improving personal finances are setting the stage for rebounding demand, but persistently tight inventory and unaffordable prices remain obstacles for converting consumers' intent to purchase into actual spending across a broad range of categories.