As Senate Negotiates Build Back Better Act, Voters View Health Measures as Its Most Important Pieces
Funding for home health care, hearing benefits, negotiating drug prices are among those most commonly listed as top priorities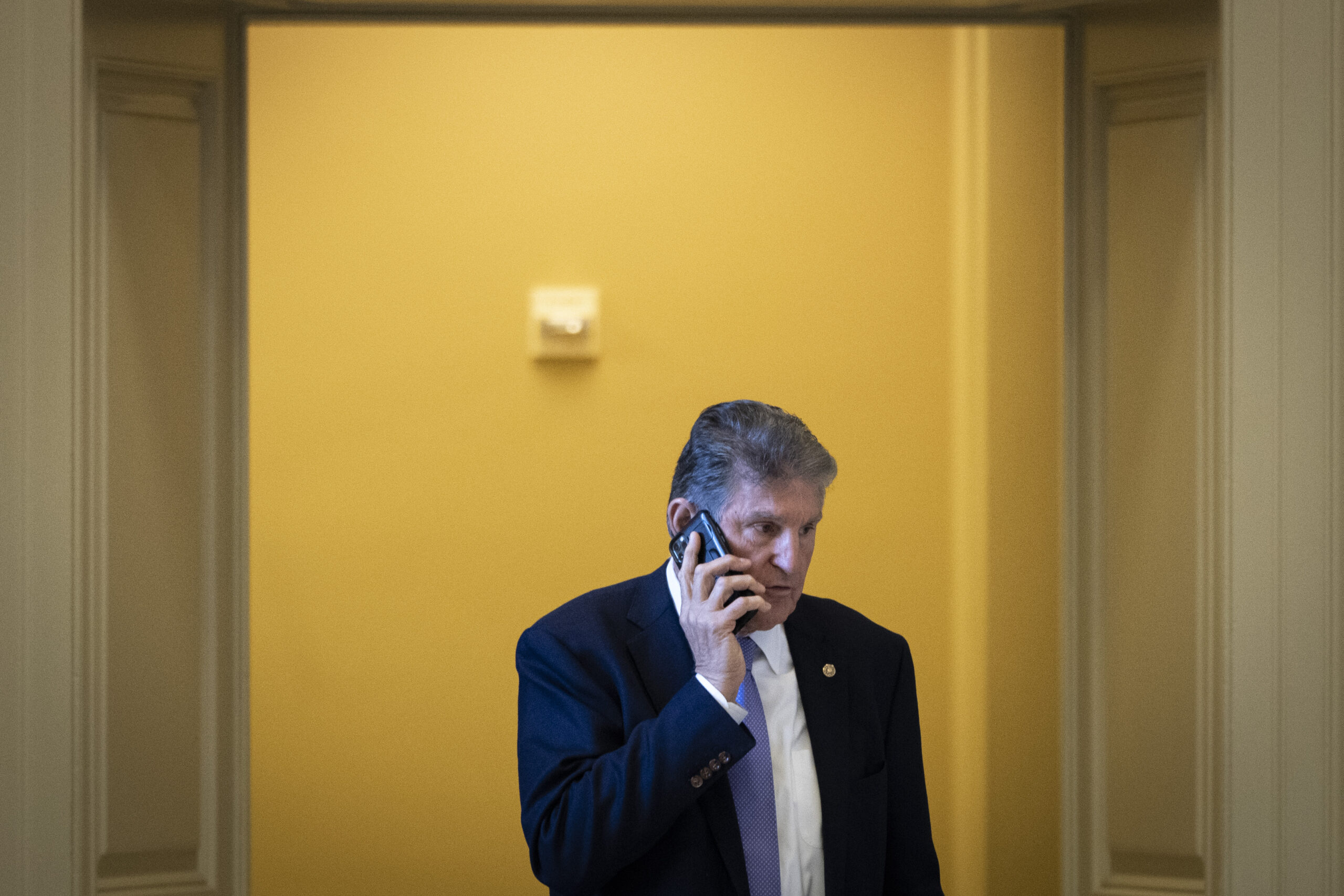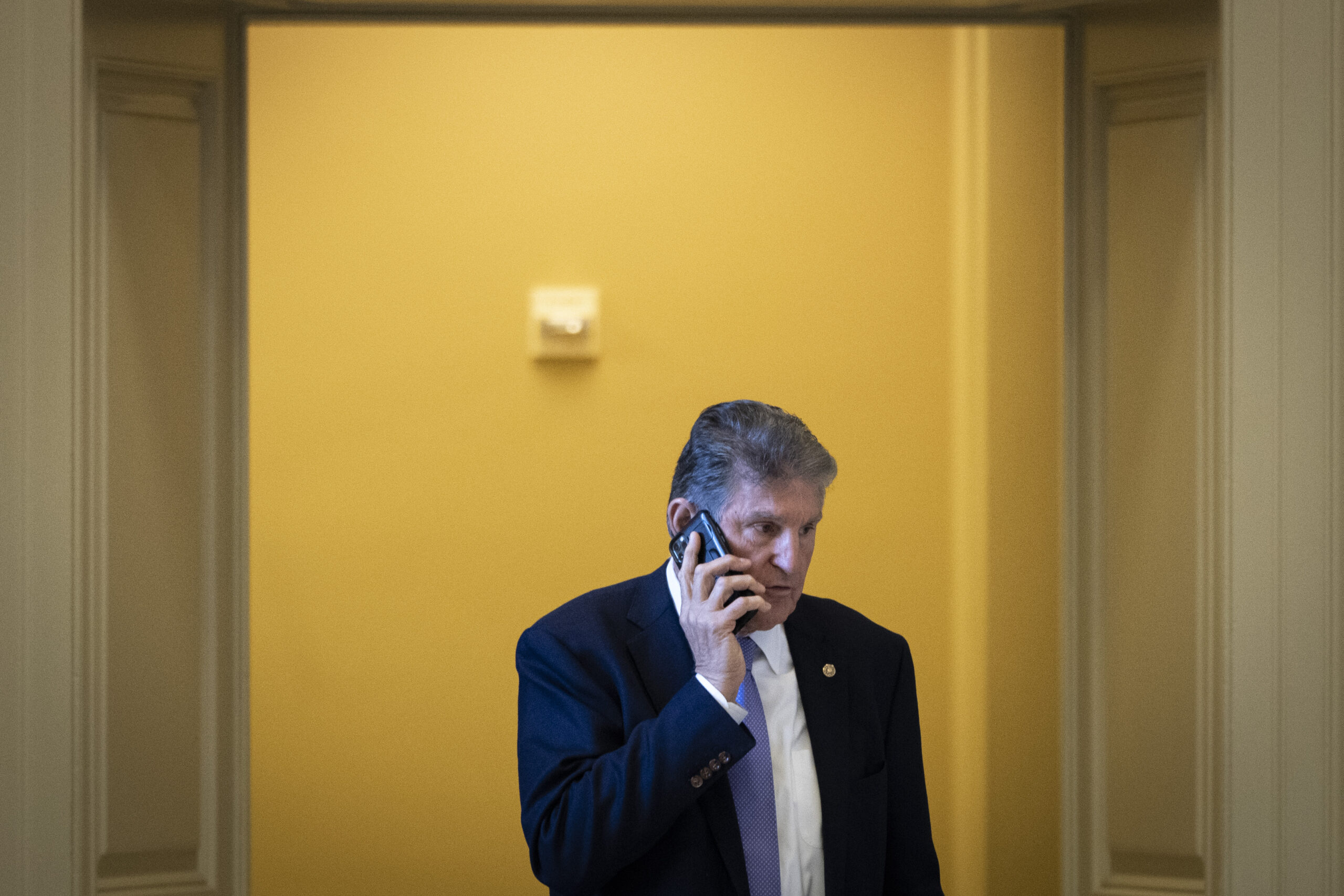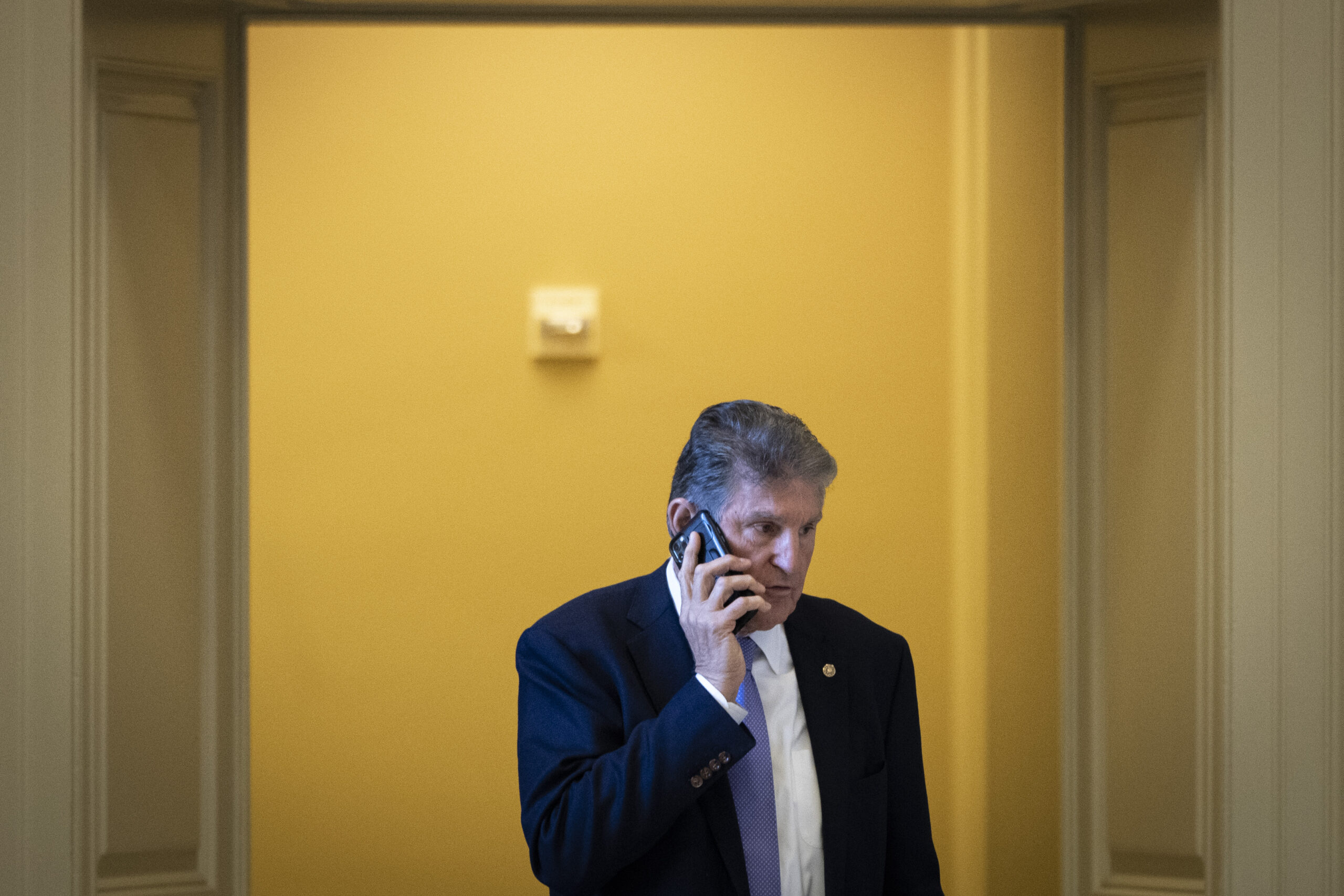 Senate Democrats are rushing to pass the party's roughly $2 trillion social spending plan by Christmas, with Majority Leader Chuck Schumer (D-N.Y.) writing in a note to lawmakers Monday that they can expect "more long days and nights" ahead.
Whether they can hit that ambitious timeline remains to be seen, but new Morning Consult/Politico polling shows that voters would like to see lawmakers prioritize the health care-related provisions in the House-passed Build Back Better Act.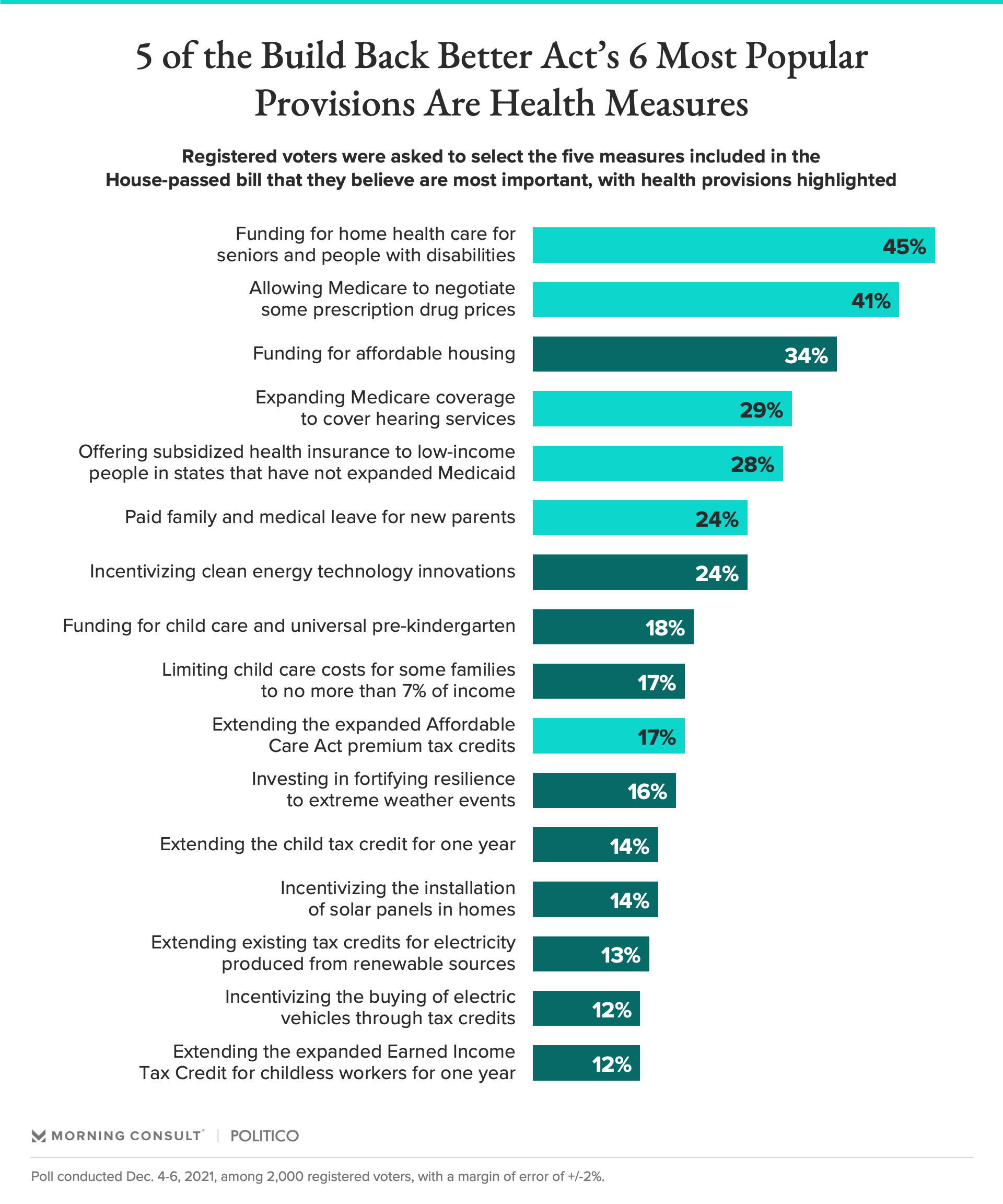 What the numbers say
Of the 16 provisions listed in the survey, five of the top six priorities for voters were health measures, with funding for home health care for seniors and people with disabilities topping the list at 45 percent, followed by 41 percent who prioritized allowing Medicare to negotiate some prescription drug prices. Similar shares of Democrats and Republicans prioritized each measure.

Expanding Medicare coverage to include hearing services was next on the list for health priorities at 29 percent. At 34 percent, Republicans were 8 percentage points more likely than Democrats to select the measure as a priority. 

Affordable housing was the only provision unrelated to health care to crack the top five, with 34 percent of voters listing it as one of their most important priorities in the bill. The measure, which calls for

$170 billion

toward rental assistance, public housing improvements and the building of rental homes for lower-income families, was more likely to be prioritized by Democrats (40 percent) than Republicans (27 percent).

Incentivizing clean energy technology innovations polled best among the climate-related provisions included in the list, with 24 percent of voters selecting it in their top five, including 31 percent of Democrats. The most popular climate change measure among GOP voters was making investments to fortify resilience to extreme weather events, at 15 percent.
Background
In a White House speech Monday, President Joe Biden railed against "outrageously expensive" prescription drug prices while also pushing the Senate to move on Build Back Better, which is supported by 47 percent of voters and opposed by 40 percent, per the Morning Consult/Politico poll. A mid-November survey pegged support for the package at 49 percent, with 38 percent of the electorate opposed.
Sen. Joe Manchin (D-W.Va.), meanwhile, has expressed reservations about the scope of the package and how it would impact inflation. Manchin has also reportedly identified specific provisions he'd like to see on the chopping block, including paid family and medical leave and the Medicare expansion to cover hearing benefits, both of which have majority backing from voters.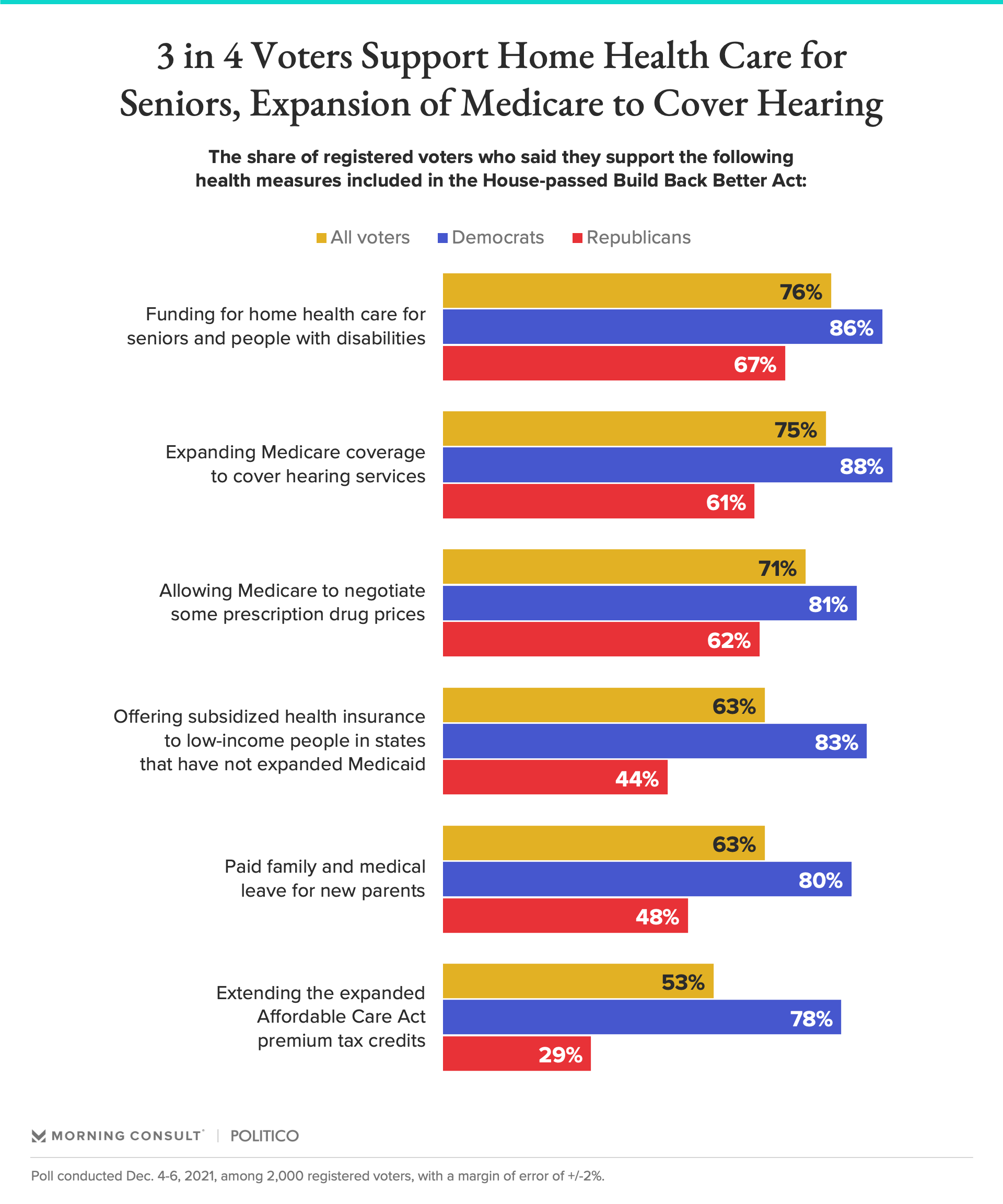 The two health-related provisions in Manchin's crosshairs have support not only from a majority of voters, but substantial shares of Republicans as well. Sixty-one percent of GOP voters are in favor of expanded Medicare benefits to cover hearing, while a 48 percent plurality back paid leave. 

Biden's comments on lowering prescription drug costs will resonate with the entire electorate: 7 in 10 voters back the provision, including 4 in 5 Democrats and 3 in 5 Republicans.
The poll was conducted Dec. 4-6, 2021, among 2,000 registered voters, with a margin of error of 2 percentage points.