Congress Took Funding for Global COVID-19 Vaccinations Off the Table. More Than Half of Voters Say It Should Be a Priority
Voters more likely to back funding for U.S. vaccinations than those overseas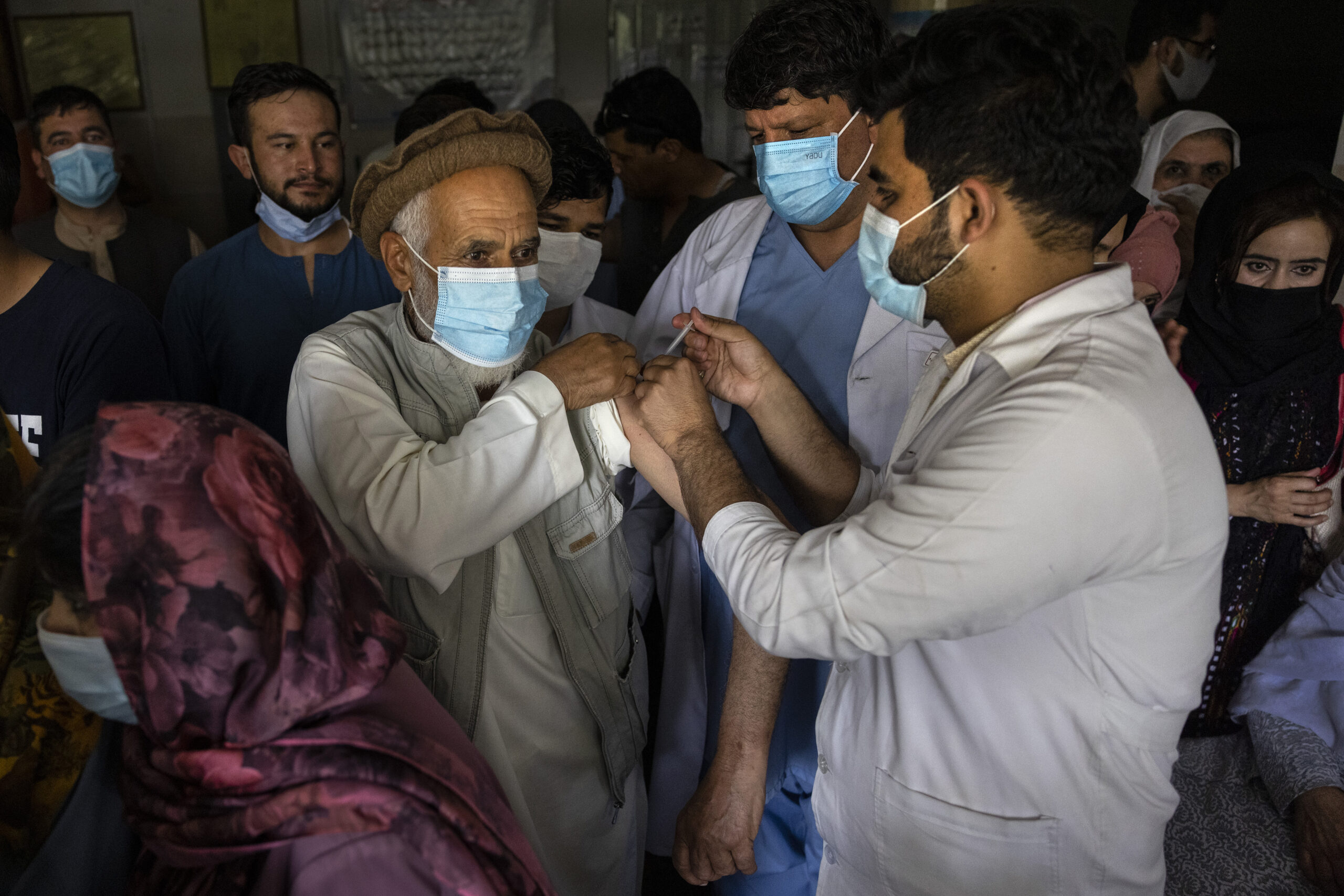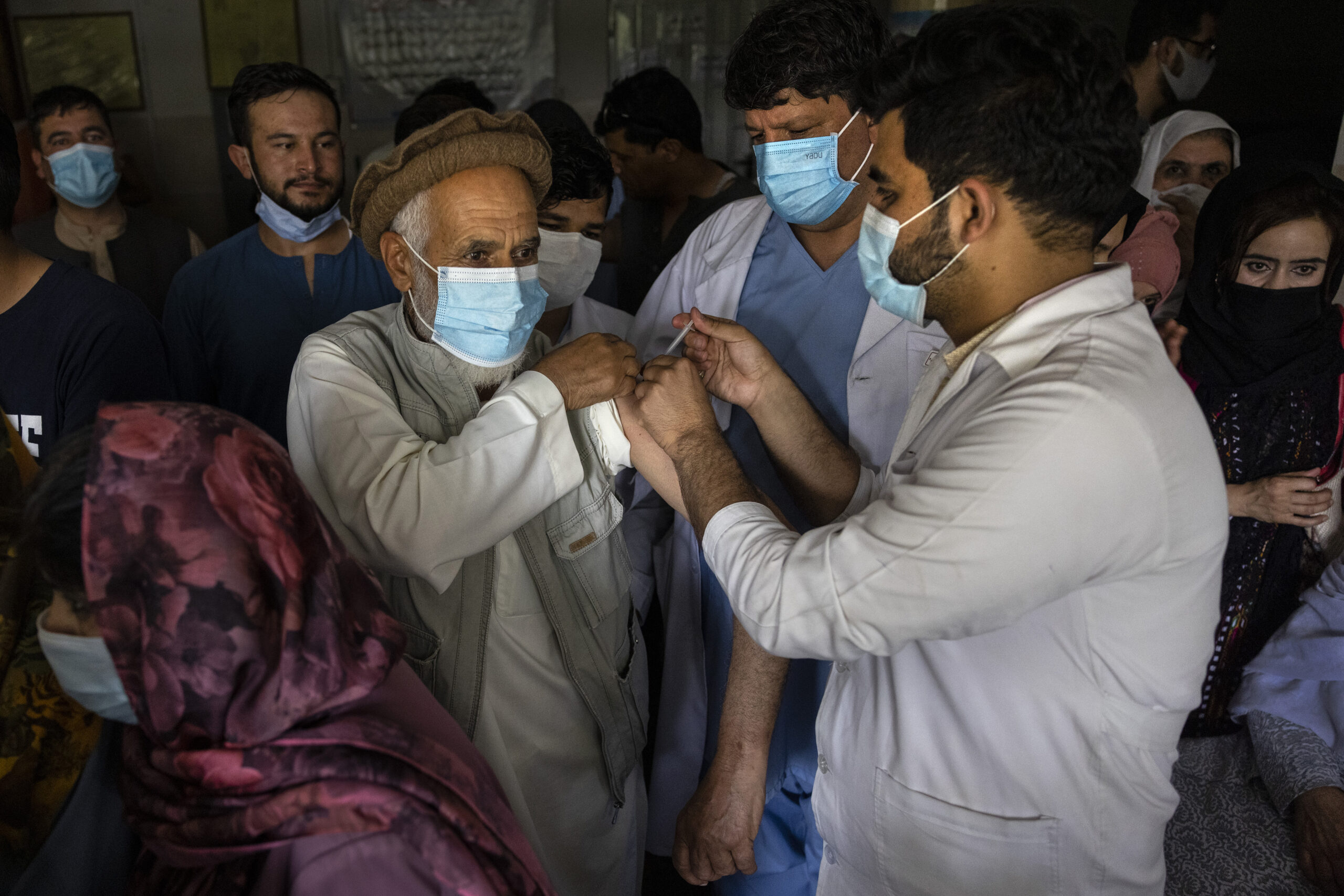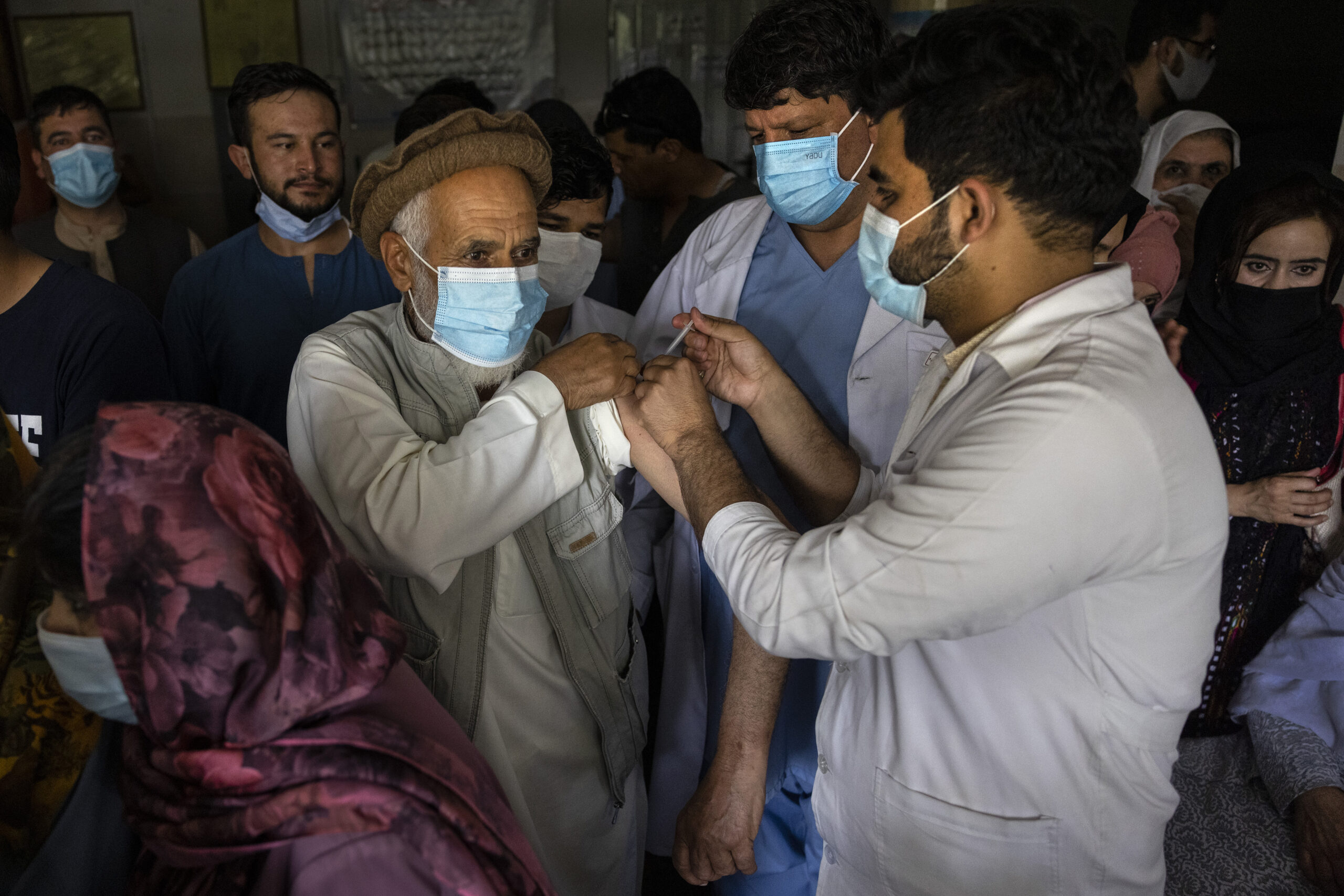 As the Biden administration's pandemic response evolves, most registered voters say they want the federal government to fund COVID-19 vaccinations in both the United States and overseas, according to a new Morning Consult/Politico survey.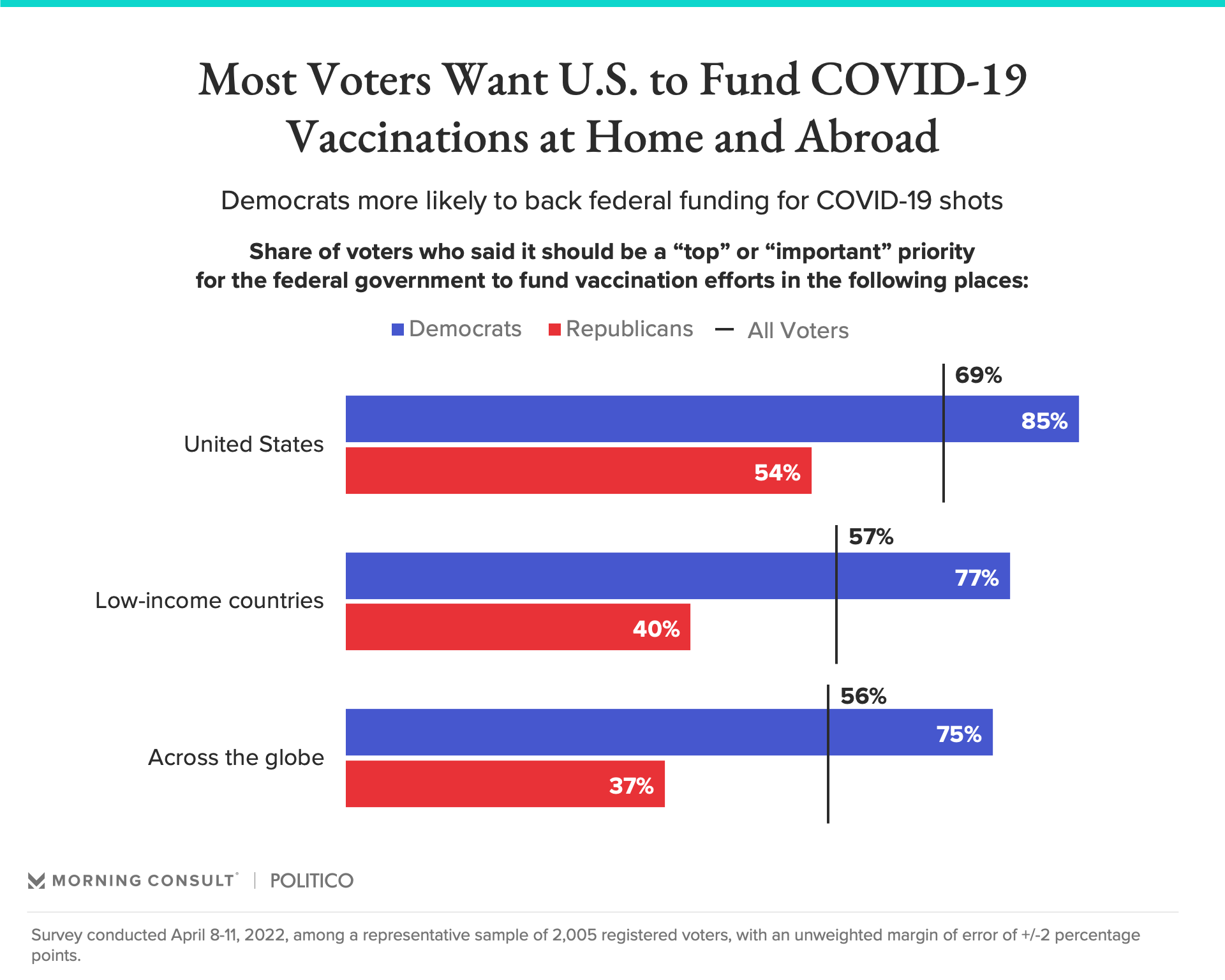 What you need to know
Voters broadly back additional funding for COVID-19 vaccinations in the United States, with 85% of Democrats and 54% of Republicans saying it should be a "top" or "important but lower" priority for the federal government.

While voters of both parties were less likely to say the government should prioritize international vaccinations, support among GOP voters for more funding in low-income countries and across the globe more generally saw double-digit drops. About 3 in 4 Democrats said global funding for shots should be a priority.

The findings come as a bipartisan deal for an additional $10 billion for the federal pandemic response

remains stalled

in Congress through the Easter holiday. Earlier, Senate negotiators

dropped support

for global vaccinations from the deal, leading health officials

to warn

that their work to help vaccinate the world could be hampered in the coming months.

The White House has also said that

without more funding

from Congress, the federal government doesn't have the money to buy enough COVID-19 shots for all Americans to get a fourth dose. Federal vaccine advisers are

scrambling to put together

a framework for potential booster shots this fall.

The scope of the international vaccine campaign is shifting. The global vaccine-sharing initiative COVAX, which has delivered 1.42 billion COVID-19 vaccine doses to 145 countries,

said last week

it has raised $4.8 billion, just short of its $5.2 billion target, as officials grapple with demand and distribution challenges rather than supply shortages. COVAX and the African Union

also recently turned down

the option to buy more of Moderna Inc.'s shots.
The April 8-11, 2022, survey was conducted among a representative sample of 2,005 registered voters, with an unweighted margin of error of plus or minus 2 percentage points.