Voters More Likely Than Not to Say Twitter Should Restore Trump's Account
47% say the former president should be allowed back on the platform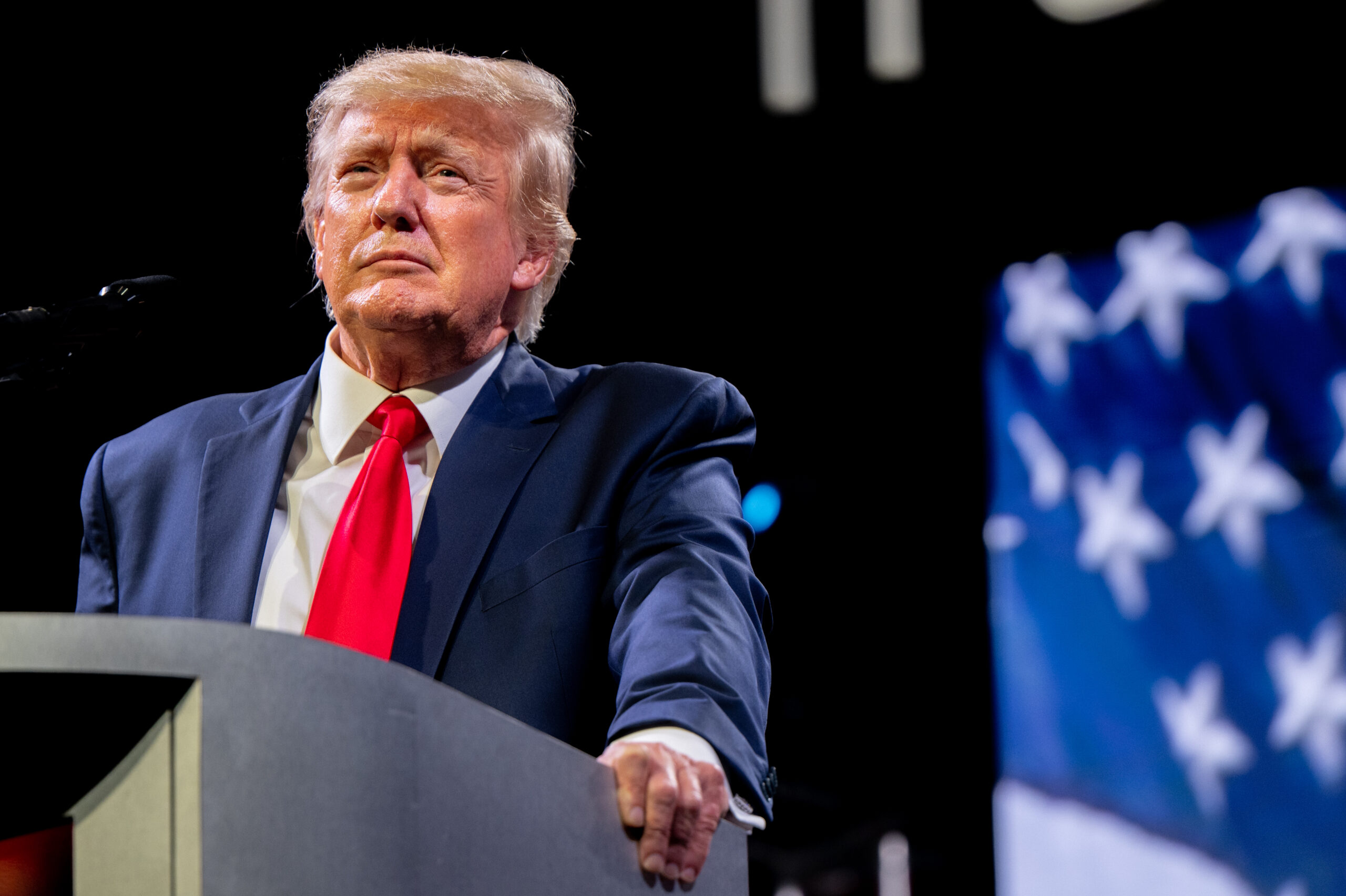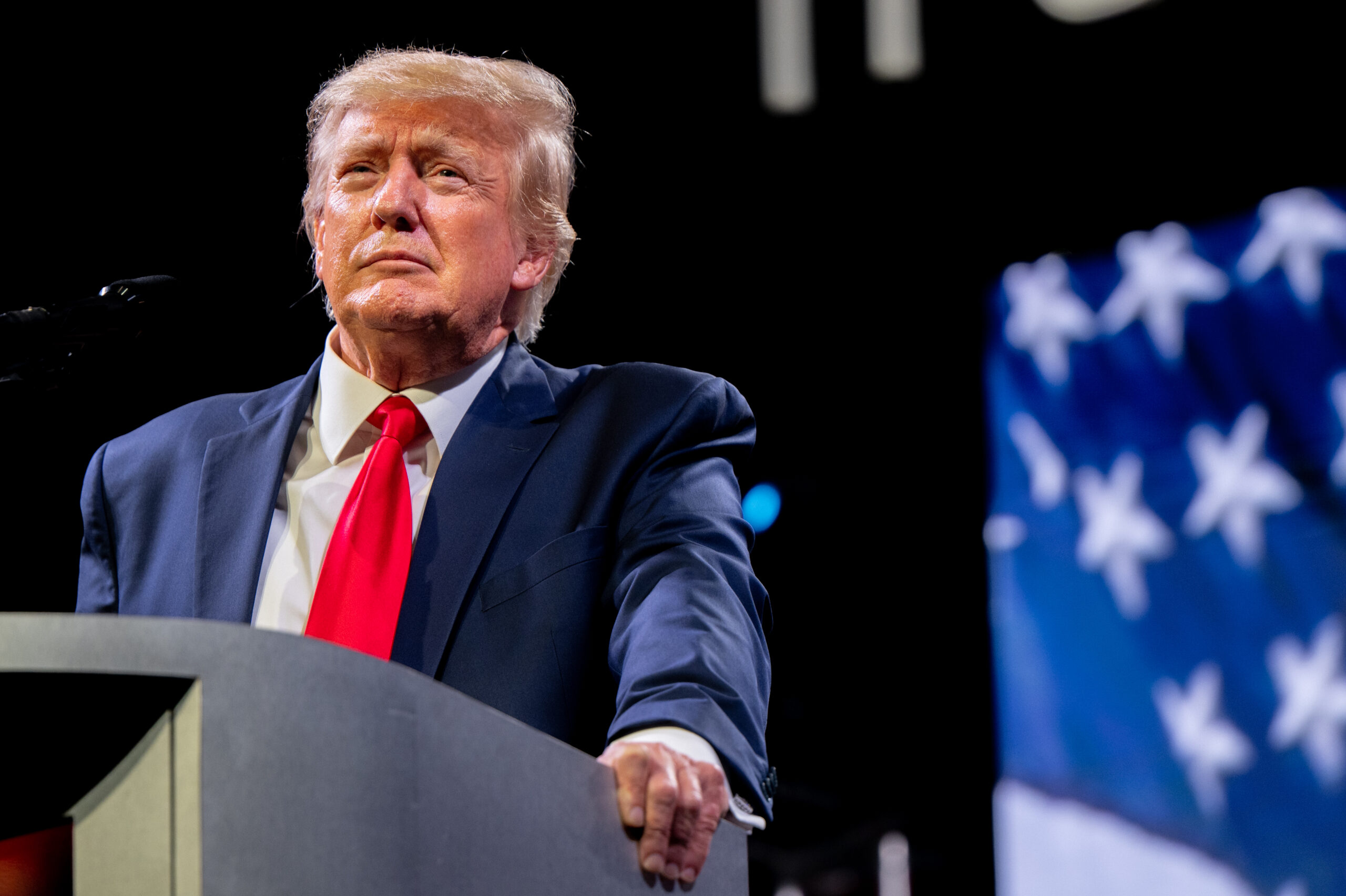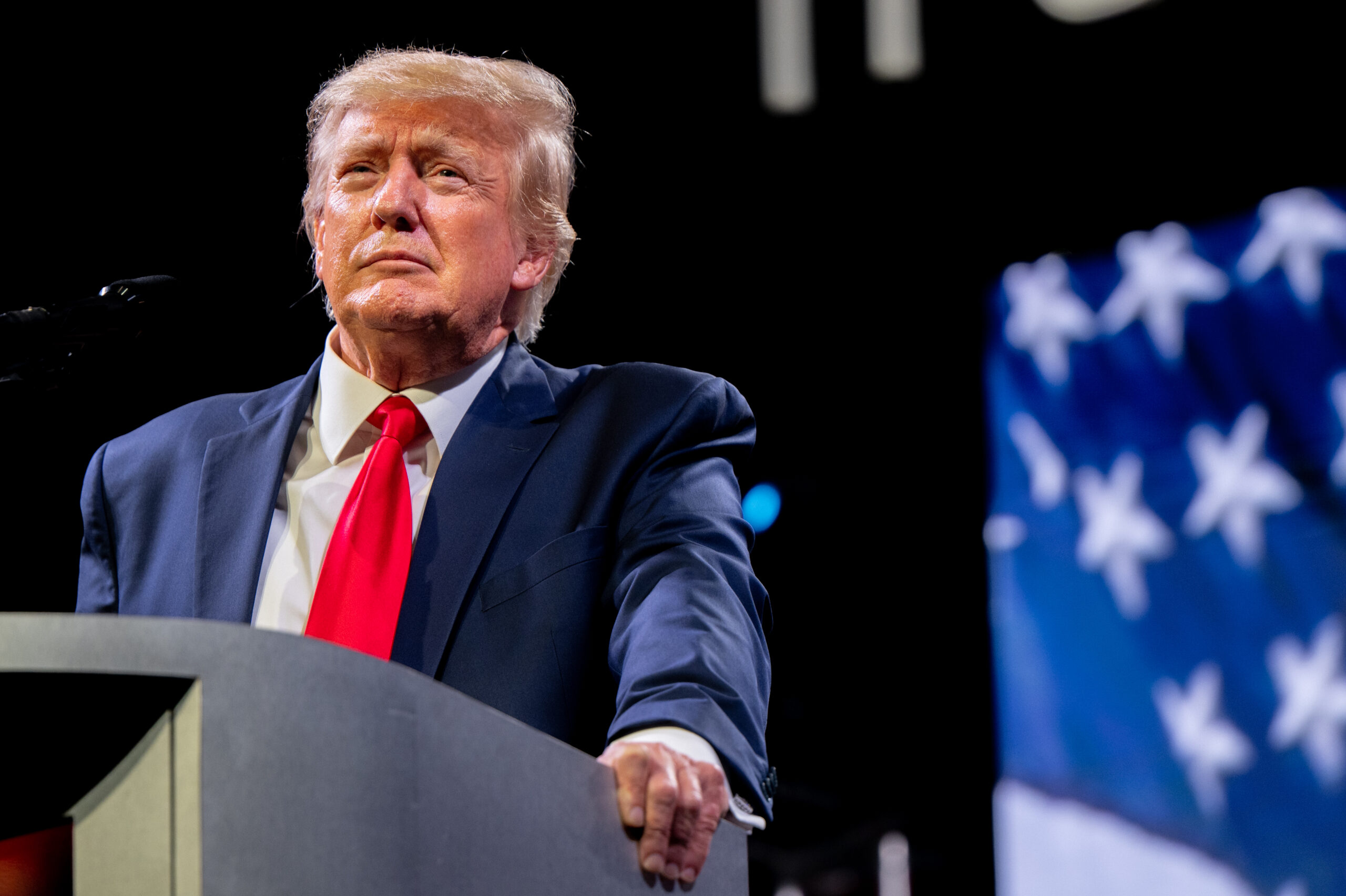 Most Americans say Twitter Inc. was right to ban Donald Trump after the Jan. 6 Capitol attack, but more voters than not believe it is now time to restore the former president's access to the platform that has proven to be both a gift and a curse to his political prospects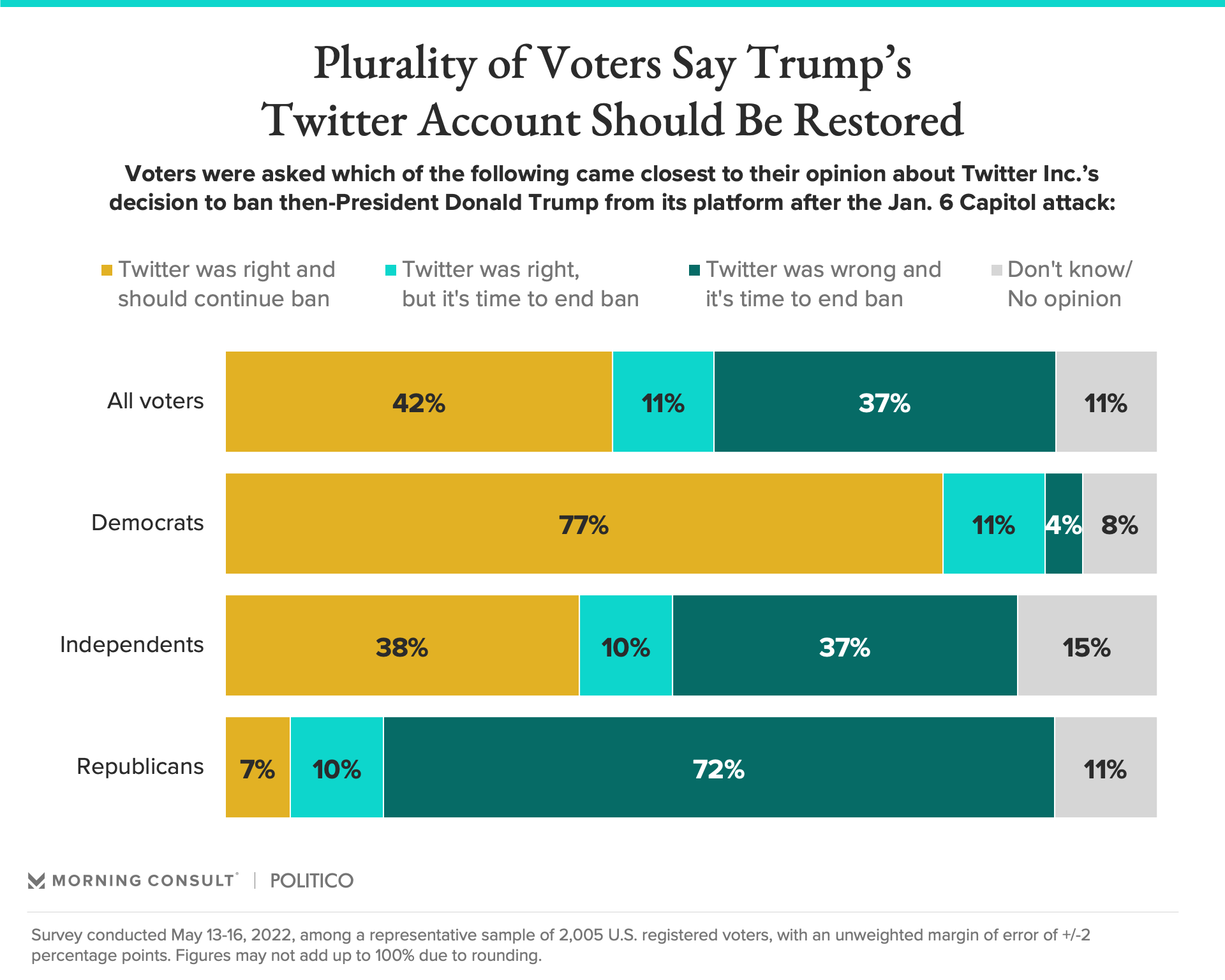 What voters think should happen to Trump's Twitter account
A plurality of voters (47%) say Trump's account should be revived, while 42% say the ban should continue.

77% of Democrats say Twitter should continue its Trump ban, while 72% of Republicans say he never should have been booted from the platform in the first place.

38% of independents want the ban to remain in place, while 37% say the ban was always the wrong move and another 10% say it was right at the time, but should now be rescinded.
Where the debate over Trump's Twitter account stands
Following Trump's inflammatory tweets that helped incite violence as Congress was working to certify President Joe Biden's 2020 election victory, Twitter announced what it called a "permanent" suspension of his account. 
But that was before Elon Musk made moves to buy the platform, citing, in part, his concerns about its tolerance for free speech. Last week, the billionaire Tesla, Inc. and SpaceX chief executive used his own account to say Twitter should restore Trump's access to the platform.
Trump's ban from Twitter led some to believe his political influence would be diminished, but the midterm election primary season has proven that to be far from the case. If anything, the former president's absence from the platform — and the White House — appears to have served him, and Republicans in Congress, well by taking him out of Americans' consciousness and limiting his ability to monopolize news cycles. 
That has kept sentiment about him steady throughout much of Biden's presidency following improvements after January 2021. The latest survey found 41% view him favorably and 56% view him unfavorably, just slightly less popular than Biden, while the two sport identical favorability ratings among independents. 
Trump, for his part, continues to insist he won't return to the platform as he promotes his own site, Truth Social, though it and other similar conservative knockoffs have far less reach than their mainstream competitor.
The latest Morning Consult/Politico survey was conducted May 13-16, 2022, among a representative sample of 2,005 registered U.S. voters, with an unweighted margin of error of plus or minus 2 percentage points.