Despite Stumbles as Kingmaker, Trump Is Still Dominating the 2024 GOP Primary Field
Most GOP voters continue to say they'd vote for him if the 2024 contest were today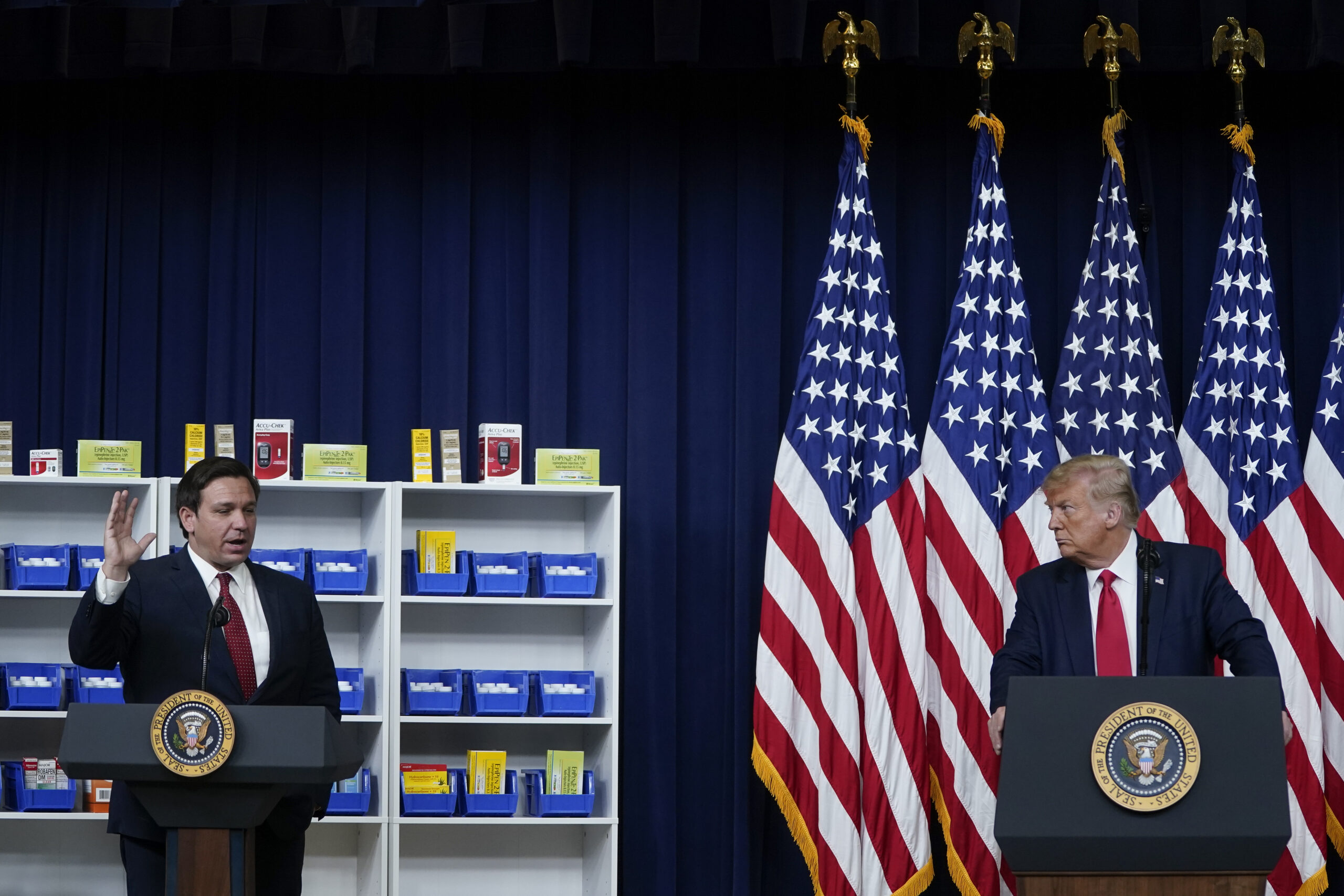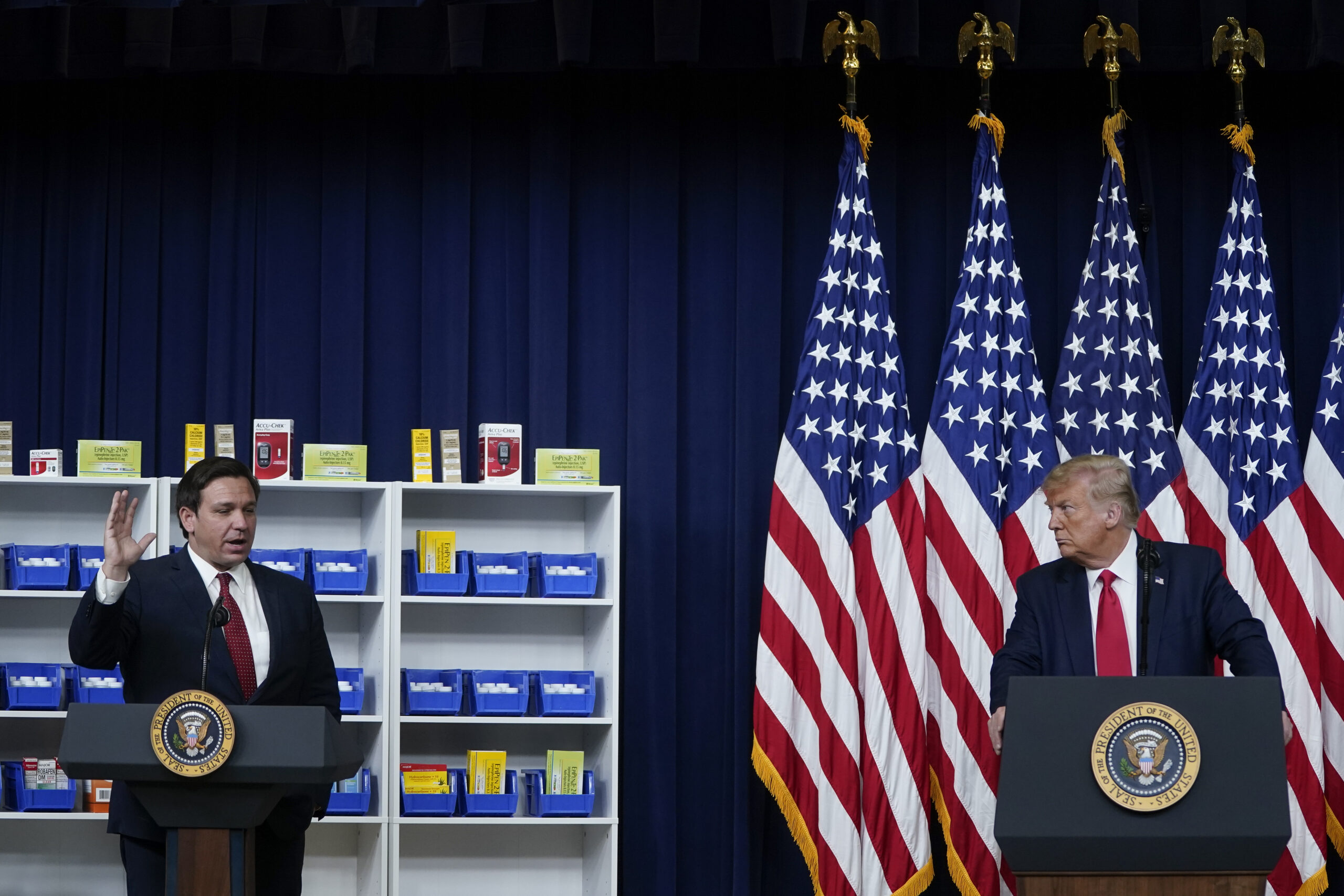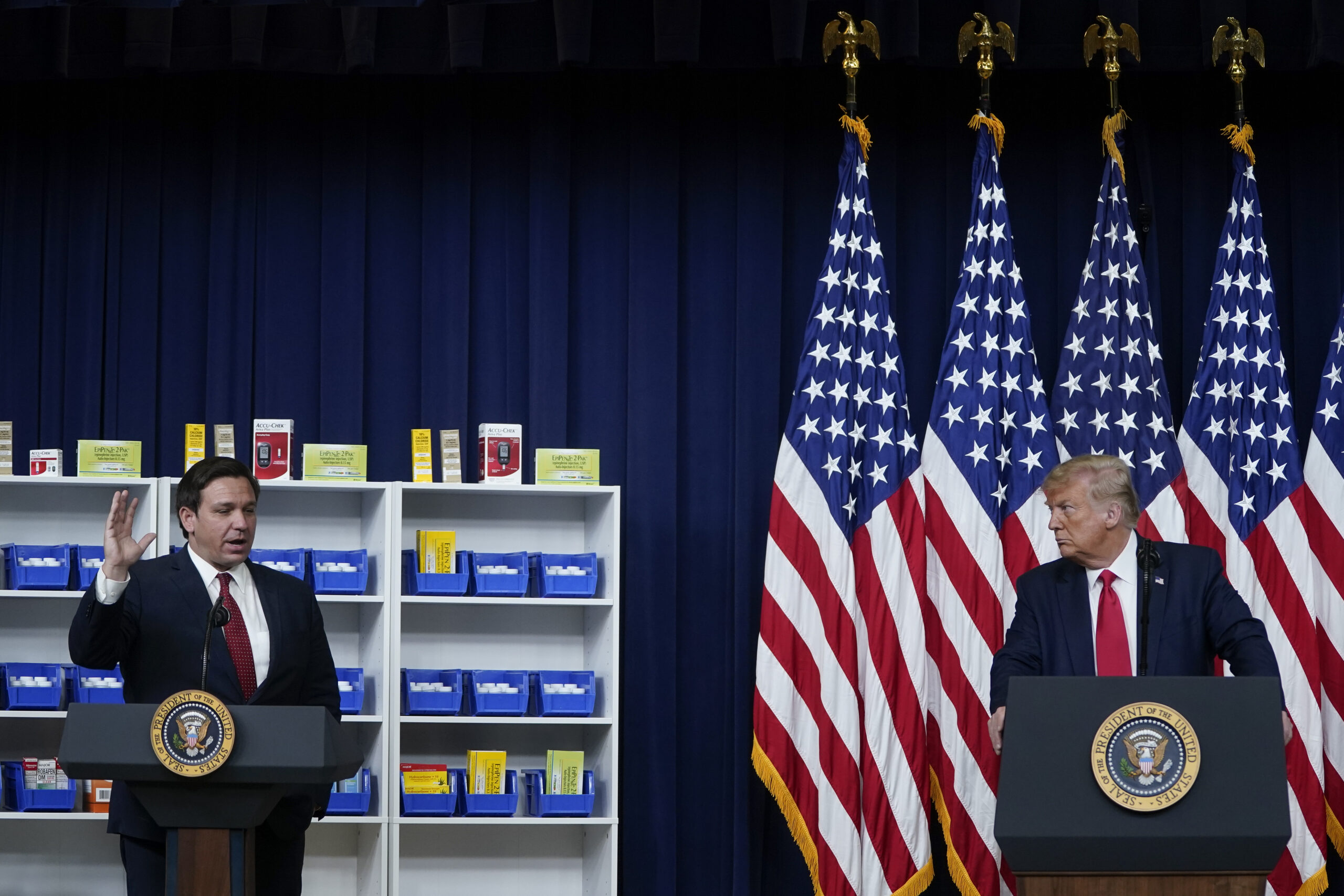 Former President Donald Trump's kingmaker status may be under scrutiny following a spate of recent losses by his endorsees in 2022 midterm election primaries, but a new Morning Consult/Politico survey suggests he remains firmly in control of the millions of Republican voters nationwide who would ultimately matter most come 2024.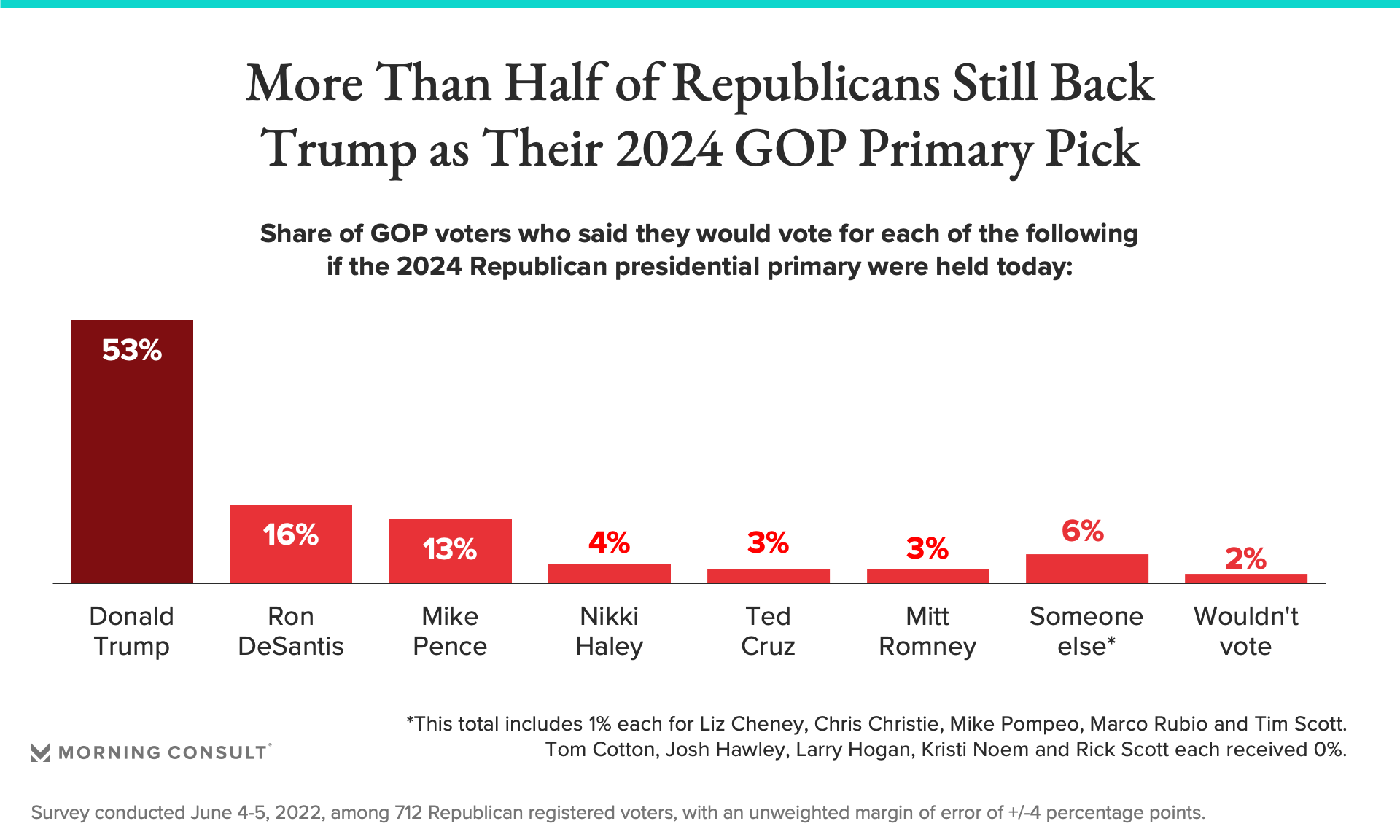 Trump is outpacing the 2024 GOP primary field
In the June 4-5 survey, 53% of GOP voters said they would vote for Trump over at least a dozen other potential candidates if the 2024 Republican presidential primary were held today — down just 3 percentage points from his potential vote share in

a survey

conducted before 2022's primary season heated up. 

Florida Gov. Ron DeSantis — who for the second year running defeated Trump in an

unscientific straw poll

of conservative activists at the Western Conservative Summit in Colorado over the weekend — saw his support tick up from 13% to 16%.

Once again, former Vice President Mike Pence finished third in the latest Morning Consult survey of the hypothetical primary field, seeing his support rise from 10% to 13%.

Nikki Haley, a former Trump administration official and South Carolina governor, was the top choice of 4% of respondents, followed by Sens. Ted Cruz (Texas) and Mitt Romney (Utah) at 3% each.

The remaining slate of potential candidates — which included Sens. Tom Cotton of Arkansas, Josh Hawley of Missouri, Tim Scott of South Carolina and Rick Scott of Florida and former Secretary of State Mike Pompeo — all pulled in 1% or less.
Trump's grip on the Republican Party
While political observers and operatives have taken a keen interest in the win-loss record of his endorsees in recent weeks, the latest survey is just another reminder of an uncomfortable truth facing the former president's would-be challengers: It matters little that Trump has even a below-average endorsement victory rate as long as he remains the top 2024 choice for Republican primary voters around the country.
The latest Morning Consult/Politico survey was conducted June 4-5, 2022, among 712 Republican registered voters, with an unweighted margin of error of plus or minus 4 percentage points.