After two years of pent-up demand, revenge travel is in full swing. In the minds of consumers, the threat of COVID-19 is decreasing, and substantially elevated numbers of travelers for the season compared with 2020 and 2021 are a win for travel brands that bet big on consumers paying increased prices for a chance to get out of their homes. 
But consumers and the industry alike are now caught between revenge travel and high inflation, including rising fuel costs, which means that travel budgets for many households could be exhausted by late summer, portending a rough fall and winter for travel and hospitality brands.
Despite expectations of higher prices, summer travel plans remain elevated
Right now, travel prices are high, inflation is high, and industry supply is struggling to meet demand, but May travel planning data from Morning Consult's travel & hospitality tracker shows that the share of U.S. adults planning to travel within the next one to three months has increased 5 percentage points since January.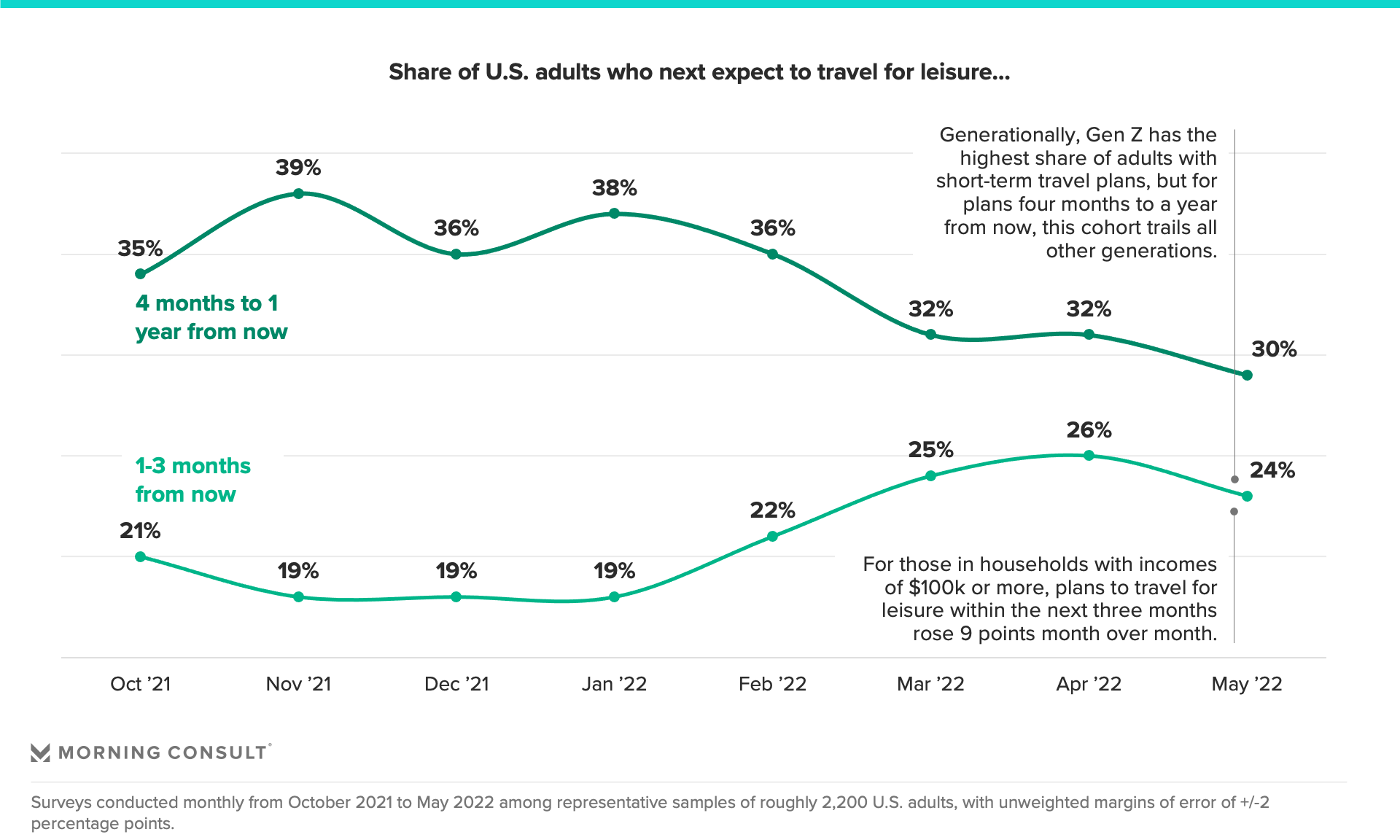 Furthermore, Morning Consult Economic Intelligence shows that the share of consumers who expect travel prices to swell within the next year rose to a new high in May. This is an indication that consumers are willing to be flexible about increased costs and are resolved in making travel plans despite challenges, likely indicating a good summer for travel brands, even if not to the degree of pre-pandemic summer seasons. However, the expectation that prices will continue rising, along with the downward trend of travel outside of the next three months, could signal a longer-term decline in travel after this summer. 
High inflationary pressure looms
By late summer and into the fall, brands should prepare for softening consumer demand. According to Morning Consult's June U.S. Supply Chains & Inflation report, rising inflation means consumers are reducing discretionary spending, but vacation and travel spending remains relatively steady, indicating that travelers are willing to accept higher prices and are not as willing to substitute their travel plans for now.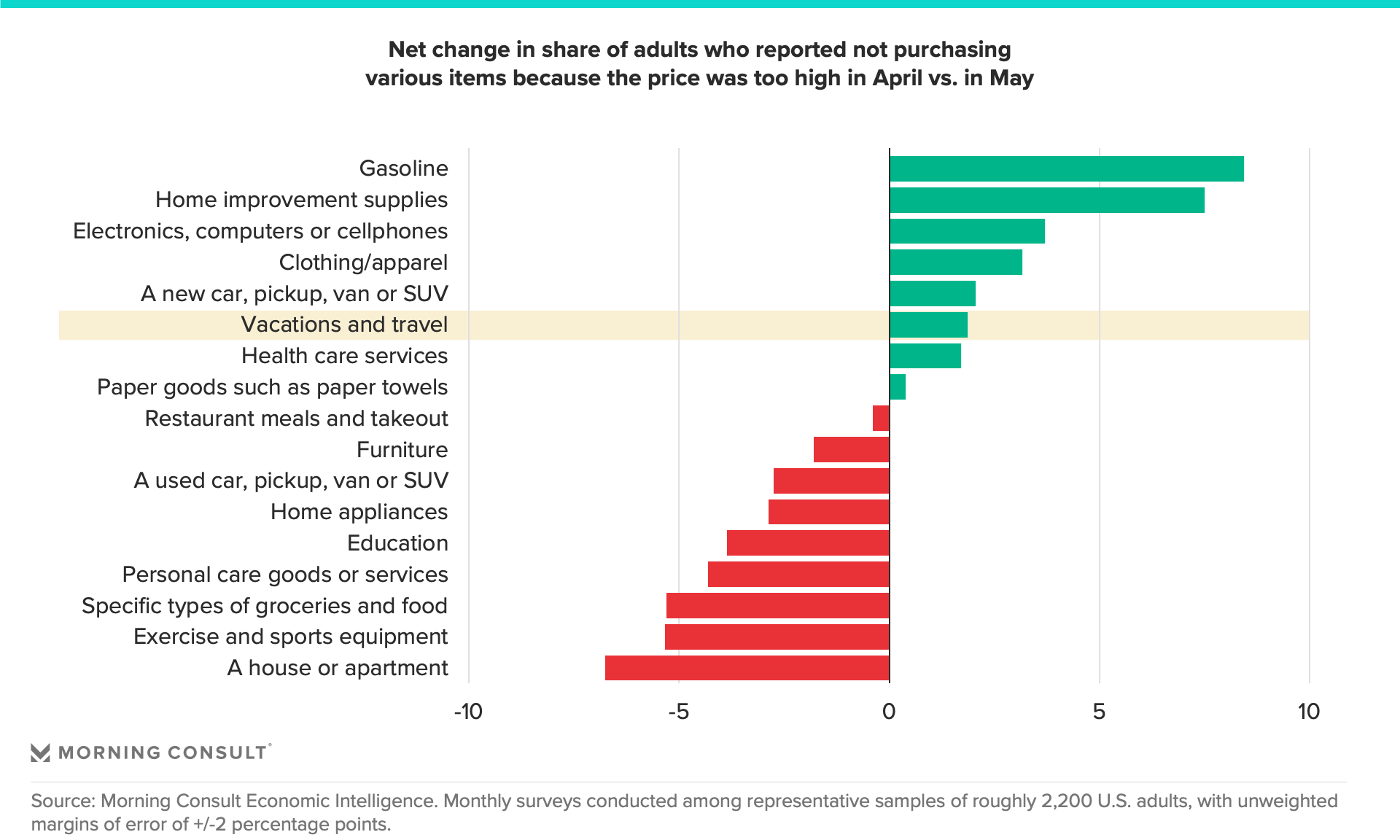 However, inflation is rising faster than incomes are and will quickly force consumers to increase debt, use savings or cut back spending. This will likely impact travel spending, and in the second half of 2022, travel and hospitality brands should work toward ensuring stability and continuity of service. News media depictions of long lines and last-minute cancellations, coupled with high prices, will not incentivize consumers to spend money. 
Morning Consult's forthcoming Most Trusted Brands 2022 travel & hospitality report reveals just how important customer service is to consumers when making travel decisions. After an extended absence, some consumers returning to travel may have inflated expectations, which, coupled with tightening budgets, means they will be discerning about who they spend money with, and brands must ensure that higher prices translate to the reliable, high-quality service that's essential for long-term success and consumer trust.