Daytime Jan. 6 Hearings Move the Needle Less With Voters
23% heard a lot about daytime hearings, down 7 points compared with prime-time testimony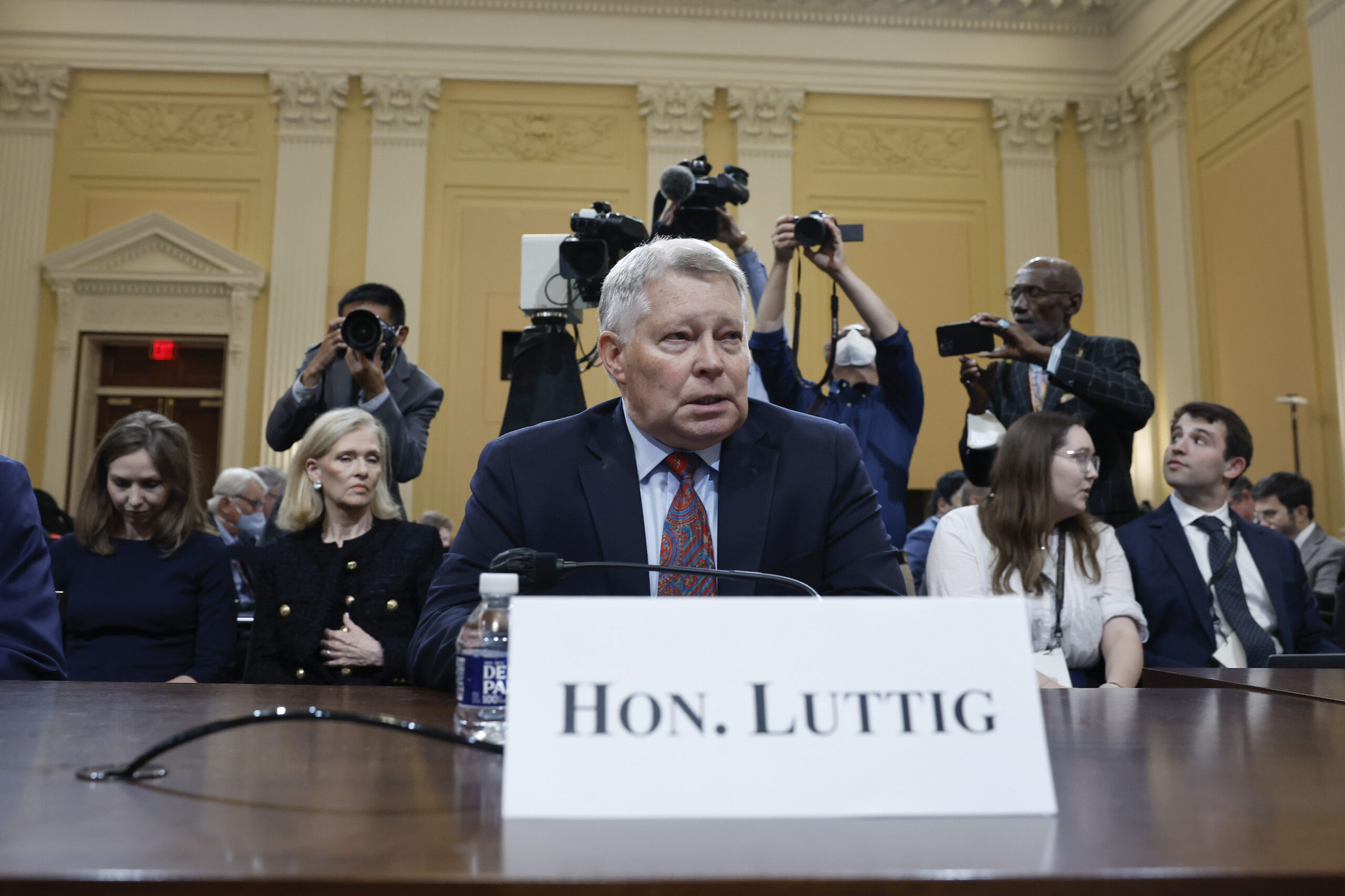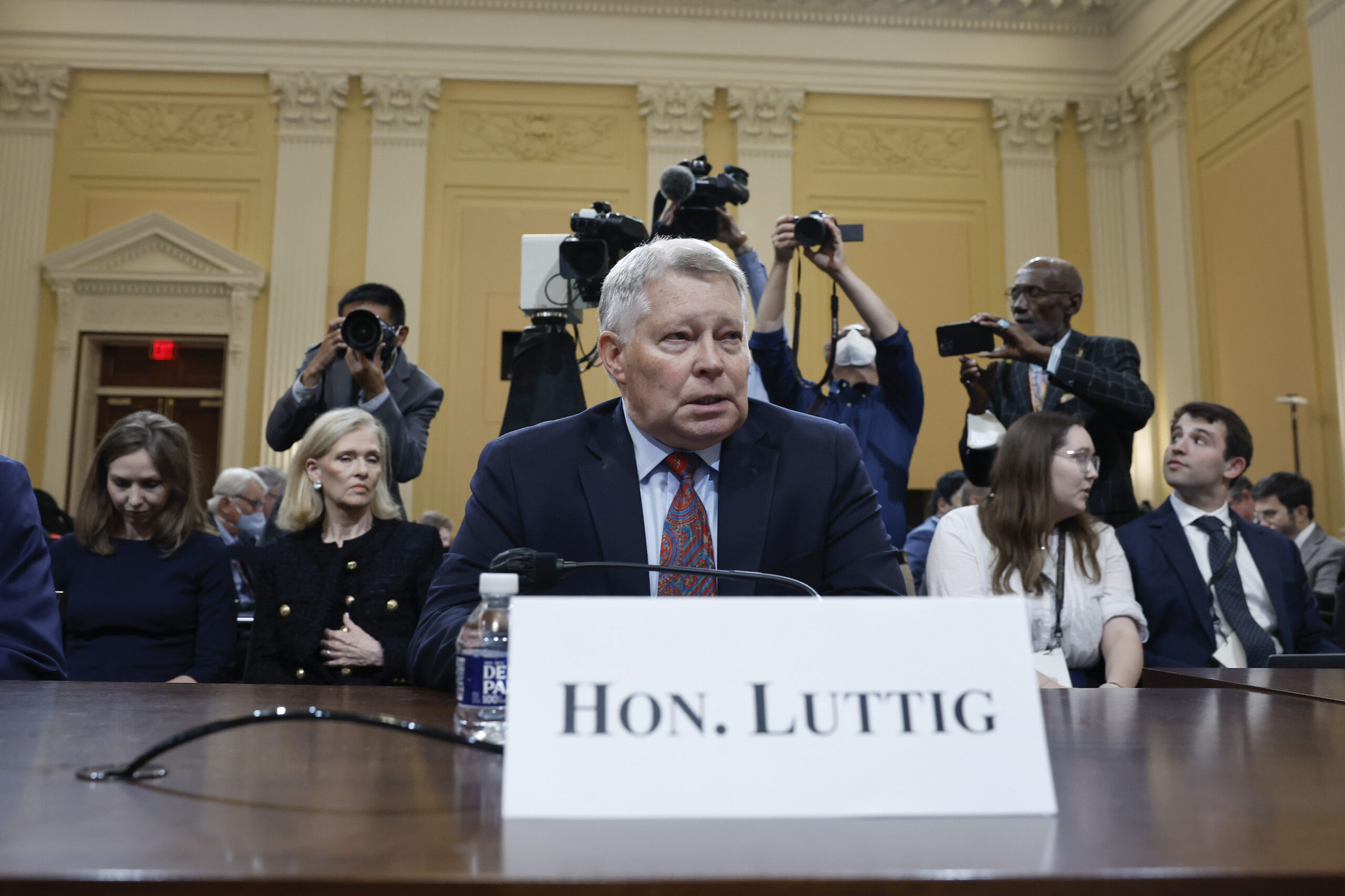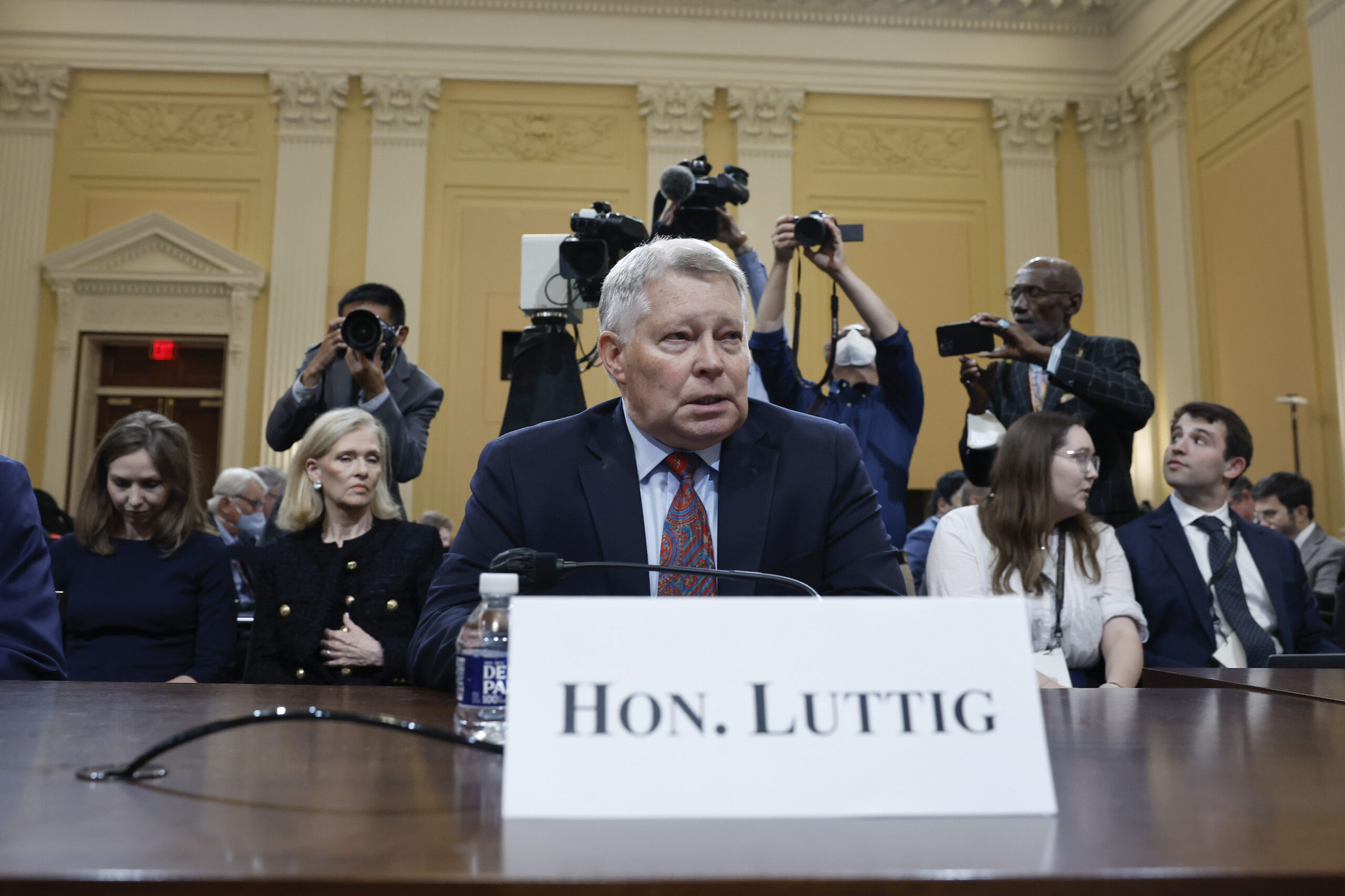 The daytime hearings of the special House committee investigating the Jan. 6 Capitol attack have so far not broken through to voters as much as the prime-time hearing that kicked off the committee's public testimony with a splash, a new Morning Consult/Politico survey shows, though voter support for the panel continues to hold.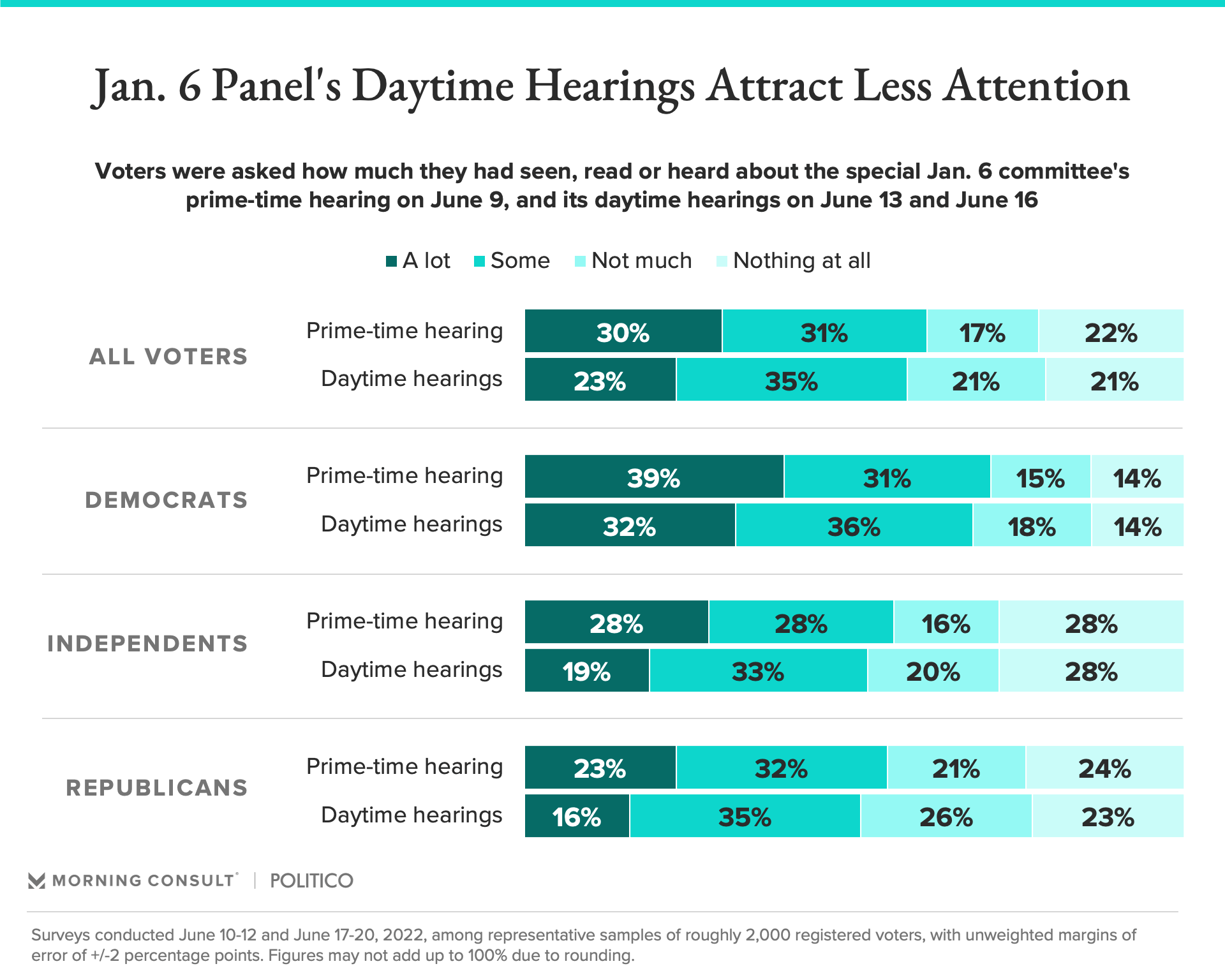 Voters' decreasing attention toward the Jan. 6 hearings
Less than a quarter (23%) of voters said they saw, read or heard "a lot" about the Jan. 6 committee's daytime hearings on June 13 and June 16, compared with 30% who said the same of the June 9 prime-time hearing. The lower level of awareness of the daytime hearings was observed across the partisan spectrum.

Even fewer voters heard a lot about details from the hearings, including retired federal judge J. Michael Luttig's statement that then-President Donald Trump and his allies instigated a war on democracy so that he could stay in power (14%) or the revelation that Trump legal adviser John Eastman asked for a presidential pardon in the aftermath of the Capitol attack (14%). 

Compared to the hearings, voters were twice as likely to say they heard a lot about the latest U.S. inflation report from May that pegged inflation at a nearly 41-year high.
How voters feel about the Jan. 6 panel
The June 9 prime-time hearing, which pre-empted other programming and aired live on the top broadcast networks, garnered the eyeballs of at least 20 million people, according to Nielsen, nearly twice the portion of the public that watched President Joe Biden's 2022 State of the Union address. By contrast, around 10 million people reportedly tuned in for the daytime June 13 testimony.
The lower resonance of the panel's daytime activity is worth the committee's consideration as it decides what to elevate in future public meetings, at least some of which are expected to be held in prime time, if it is to have any meaningful impact on public opinion about Trump and the Jan. 6 attack. 
In the latest survey, the majority of voters (56%) say Trump is at least somewhat responsible for the insurrection, similar to the share measured immediately after the panel's prime-time hearing but down from 63% in January 2021 when the events of the day were fresh on voters' minds.
At the same time, support for the panel is holding steady: 51% of voters approve of the committee, including 85% of Democrats and a 45% plurality of independents. Another 35% of voters, a record low in Morning Consult tracking, disapprove of the probe, including 65% of Republicans.
The latest Morning Consult/Politico survey was conducted June 17-20, 2022, among a representative sample of 2,004 registered U.S. voters, with an unweighted margin of error of plus or minus 2 percentage points.