Pay Losses Tick Up in July, Signaling Labor Market Slowdown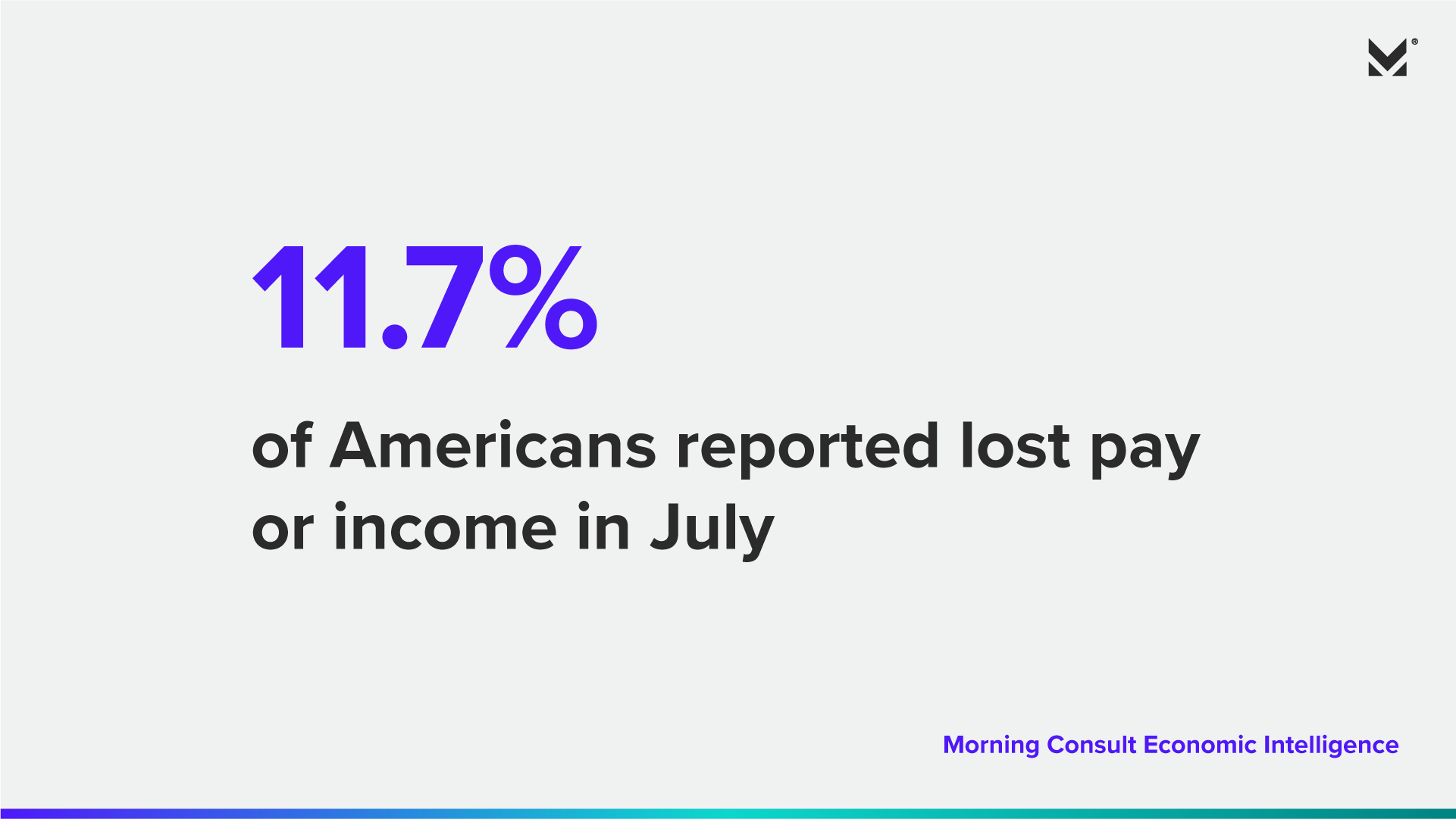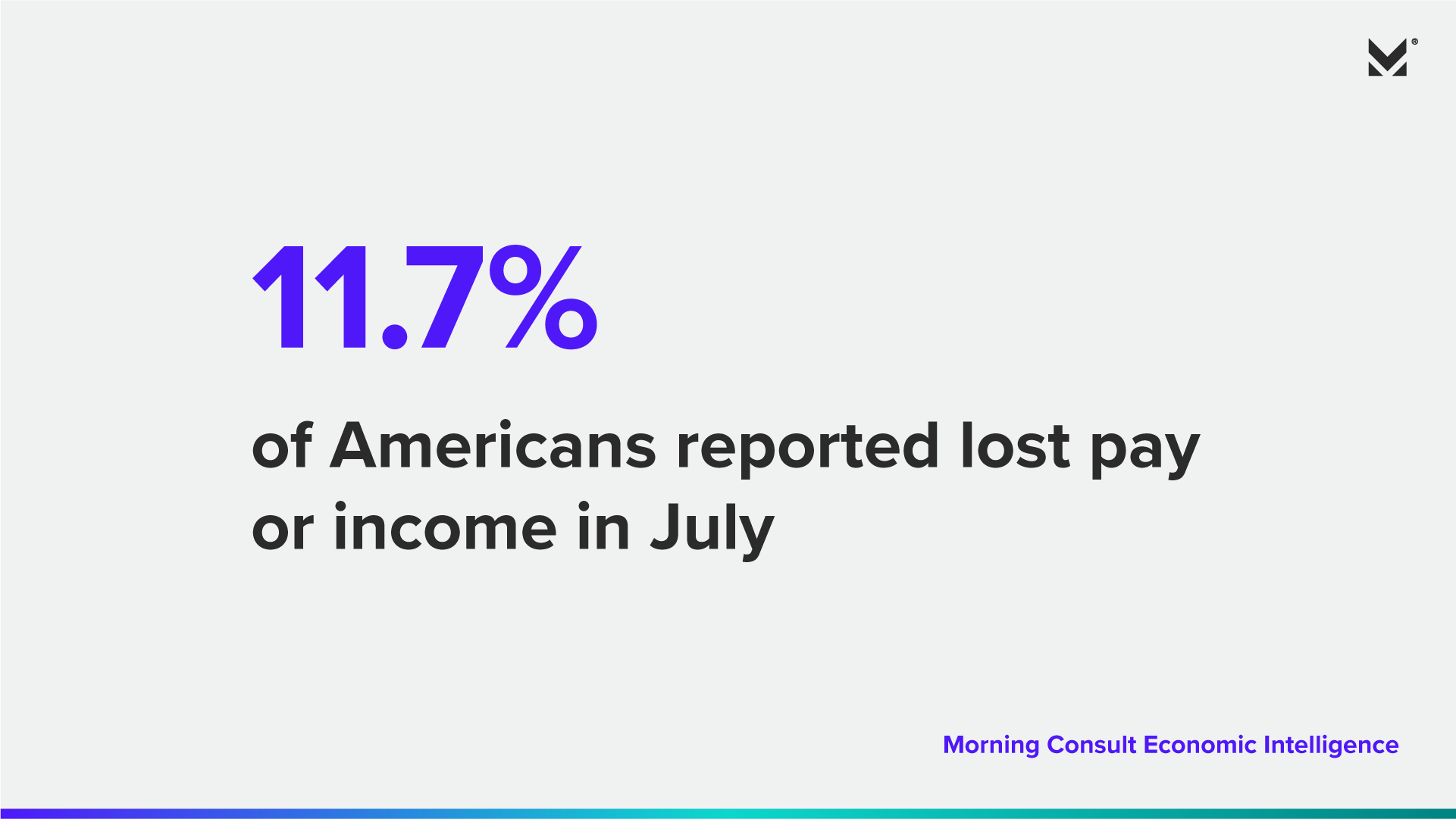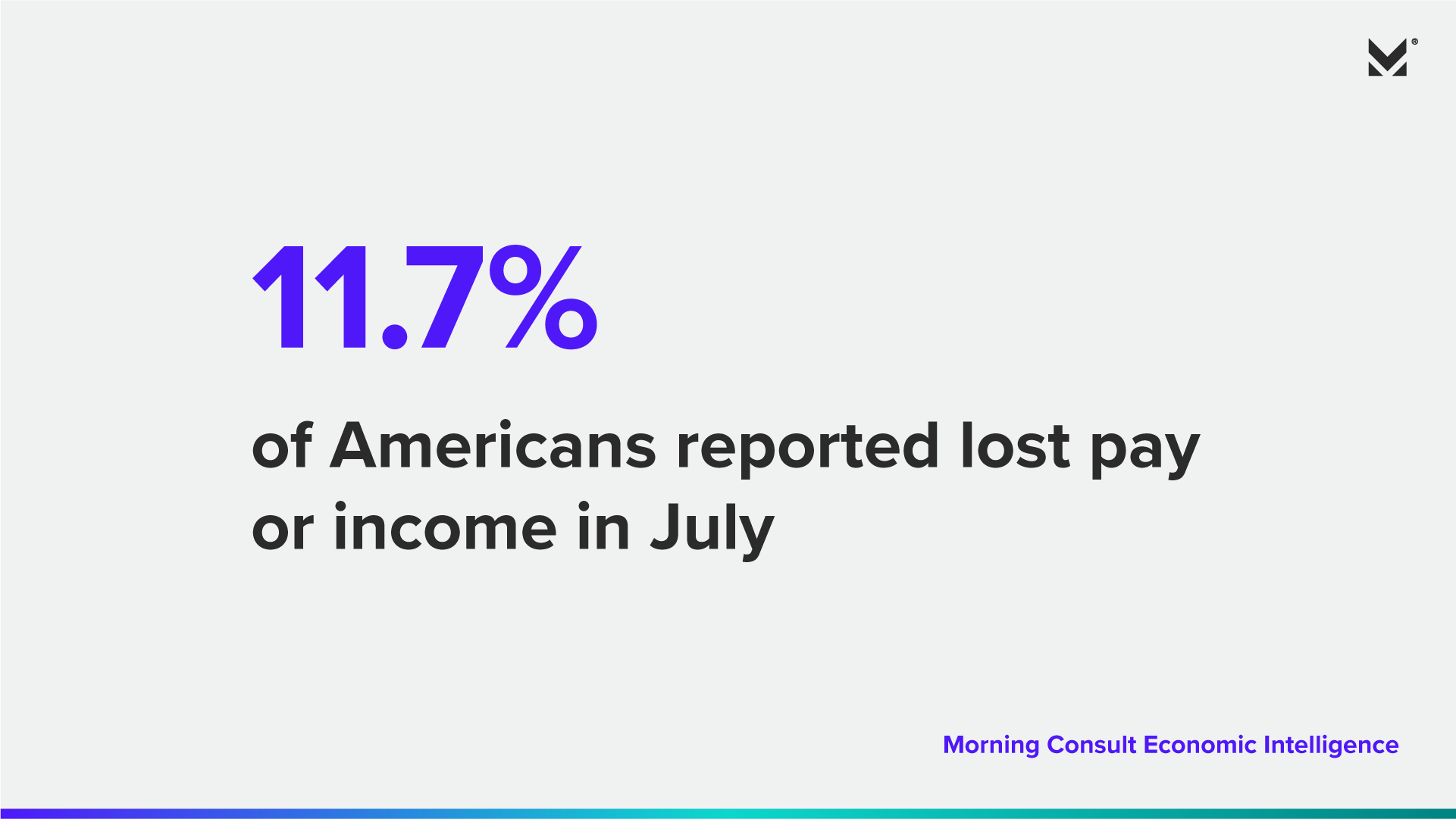 The share of U.S. adults reporting lost pay or income ticked up from 11.0% in June to 11.7% in July, according to the latest high-frequency data from Morning Consult, foreshadowing a further slowdown in the labor market even as the headline unemployment rate sits near an all-time low.
The data, drawn from 20,000 surveys per week conducted throughout July, is strongly positively correlated with initial unemployment claims, which have also moved higher in recent weeks, offering an early warning sign for the labor market ahead of the Bureau of Labor Statistics' jobs report on Friday, Aug. 5.
"The U.S. labor market remains strong, but its best days may now be in the rearview mirror," said John Leer, chief economist at Morning Consult. "With the Fed raising interest rates aggressively to combat high inflation, businesses are slowing hiring and expansion plans, releasing steam from a red-hot labor market. Whether that slowdown is swift and severe enough to tip the economy into a recession remains to be seen."
Want access to our high-frequency economic data and analysis? Request a demo today.
Lower-income households bore the brunt of lost pay: As of the week ending July 23, 13.9% of adults from households earning less than $50,000 reported losing pay in the previous week, an increase of 1.3 percentage points from a series low at the beginning of June. Lost pay has also been concentrated in certain sectors, including leisure & hospitality and construction.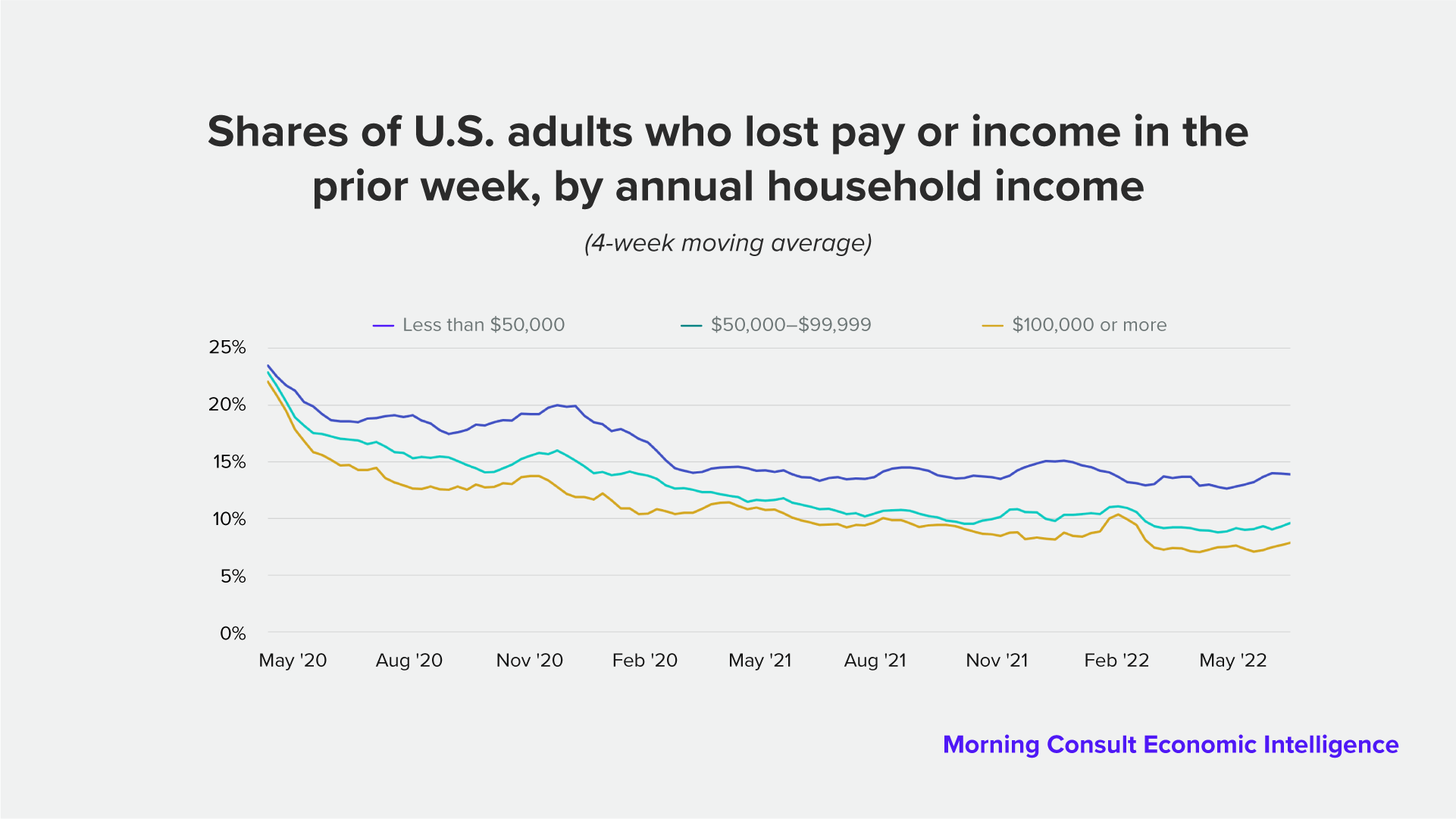 Despite the uptick in lost pay, U.S. unemployment remains low, which would typically bolster consumer confidence. However, rapidly rising prices and volatile markets have canceled out the feel-good factor of low unemployment, and if declining sentiment results in a pullback of consumer spending, it could prompt further cutbacks by businesses — and ultimately lead to more job losses. 
Morning Consult's lost pay and income data comes from Morning Consult Economic Intelligence, the company's decision intelligence solution tracking real-time changes in economic sentiment and recession signals, including labor and employment, consumer spending and personal finances, and supply chains and inflation. With forward-looking metrics, macro- and micro-level data, high-frequency data, and exclusive expert analysis, MCEI powers modern leaders' decision-making to lead, rather than react to, markets.
To speak with our team of economic analysts about Morning Consult's high-frequency economic data, email press@morningconsult.com. 
Methodology
Morning Consult's U.S. Lost Pay/Income Survey provides an early, high-frequency indicator of the health of the U.S. labor market. The survey closely tracks initial unemployment claims. However, unlike weekly unemployment claims data, our data includes adults who lost pay or income but were either ineligible for unemployment benefits or did not apply for them, thus providing a more holistic signal of the strength of demand for workers.
Morning Consult surveys 17,000 consumers around the world each day on key economic indicators and conducts an additional 20,000 weekly interviews in the United States on lost pay or income.
About Morning Consult
Morning Consult is a global decision intelligence company changing how modern leaders make smarter, faster, better decisions. The company pairs its proprietary high-frequency data with applied artificial intelligence to better inform decisions on what people think and how they will act.
Among the company's decision intelligence solutions is Morning Consult Economic Intelligence, which features a suite of economic indicators supported by unprecedented global scale, frequency and depth. With forward-looking metrics, macro- and micro-level data, high-frequency data, and exclusive expert analysis, MCEI powers modern leaders' decision-making to lead, rather than react to, markets.