U.S. Consumer Confidence Improved in July, Halting Yearlong Decline
Confidence rose in 30 of 50 states in July, having declined in at least 45 states in both May and June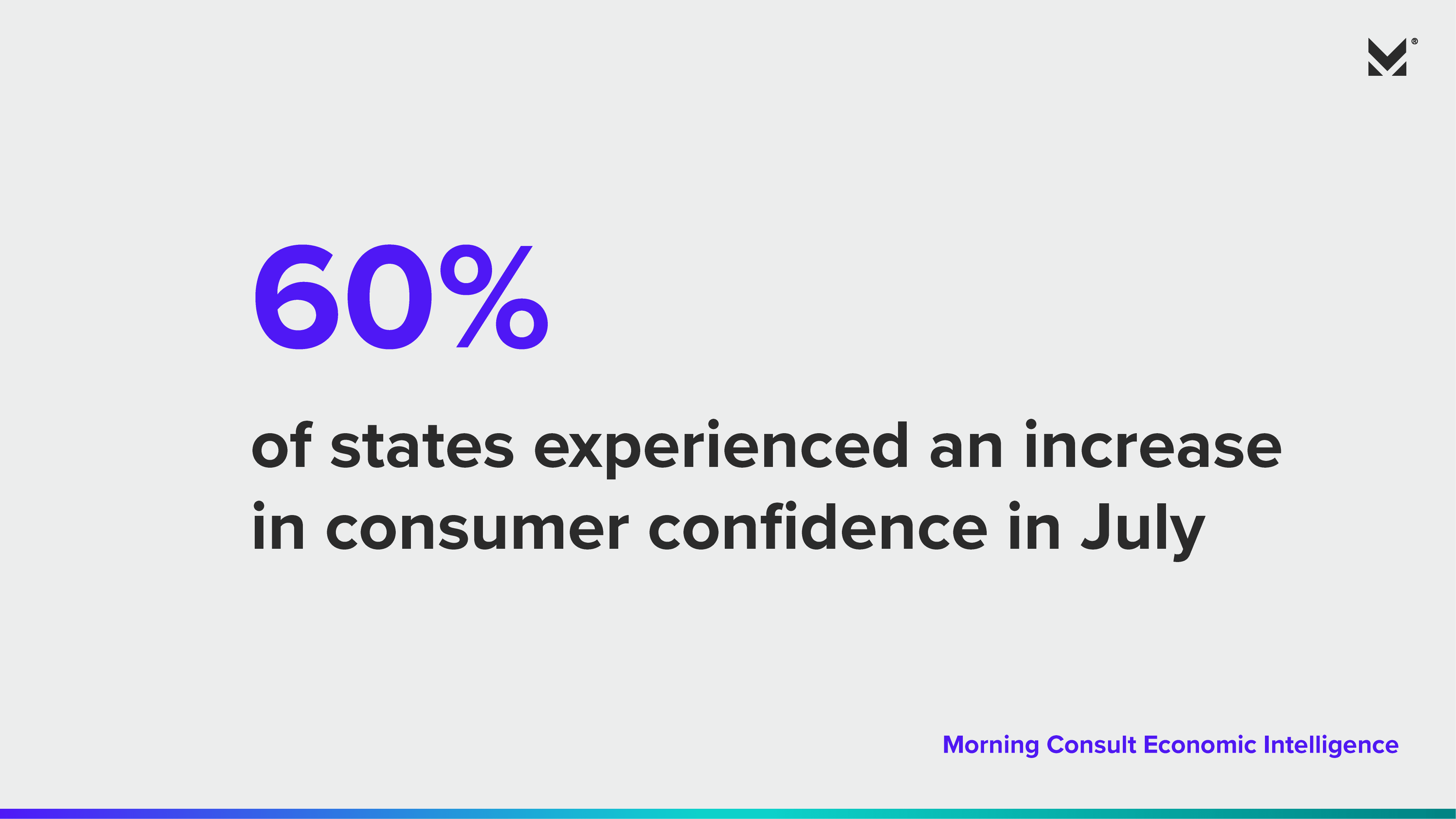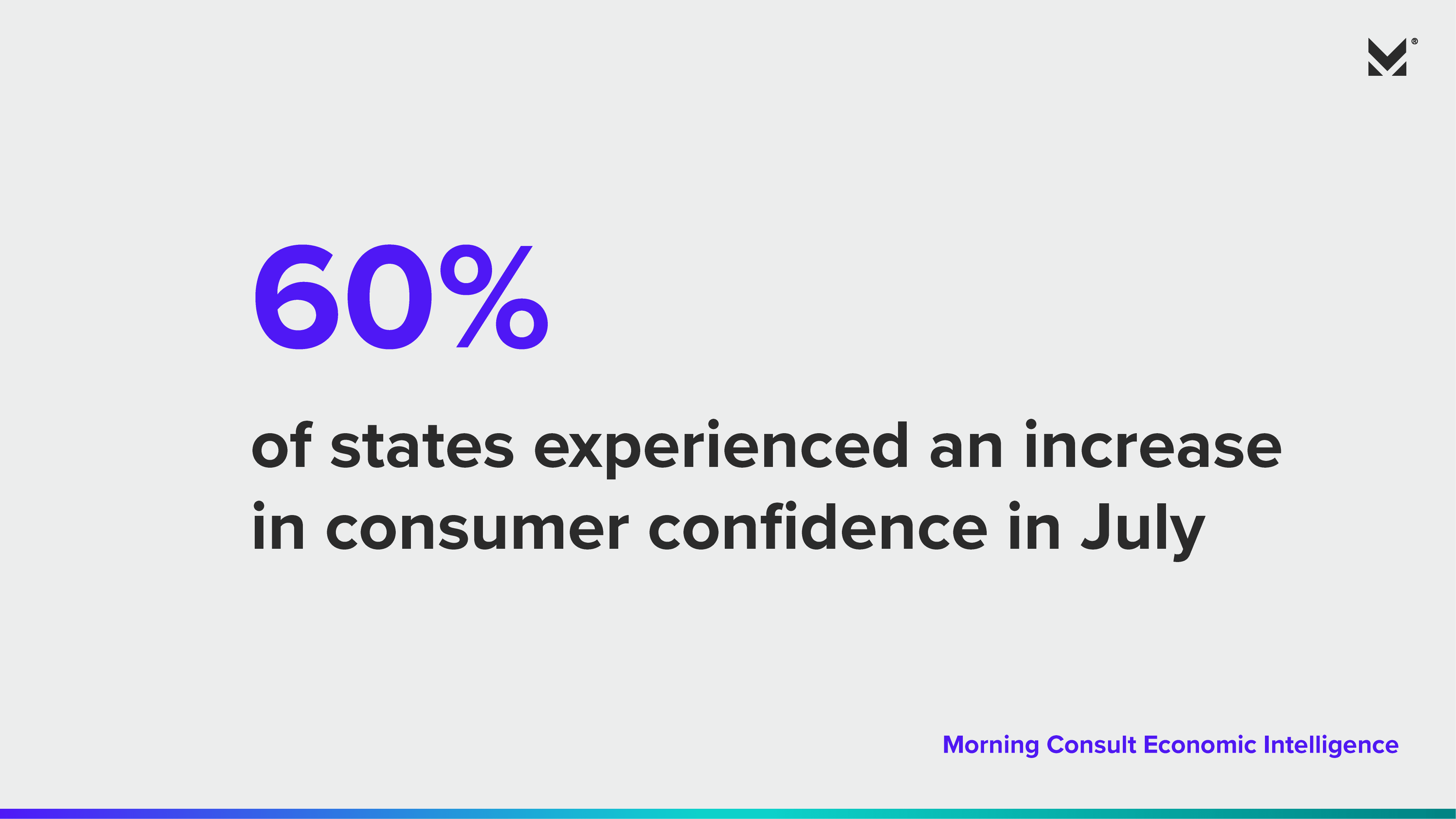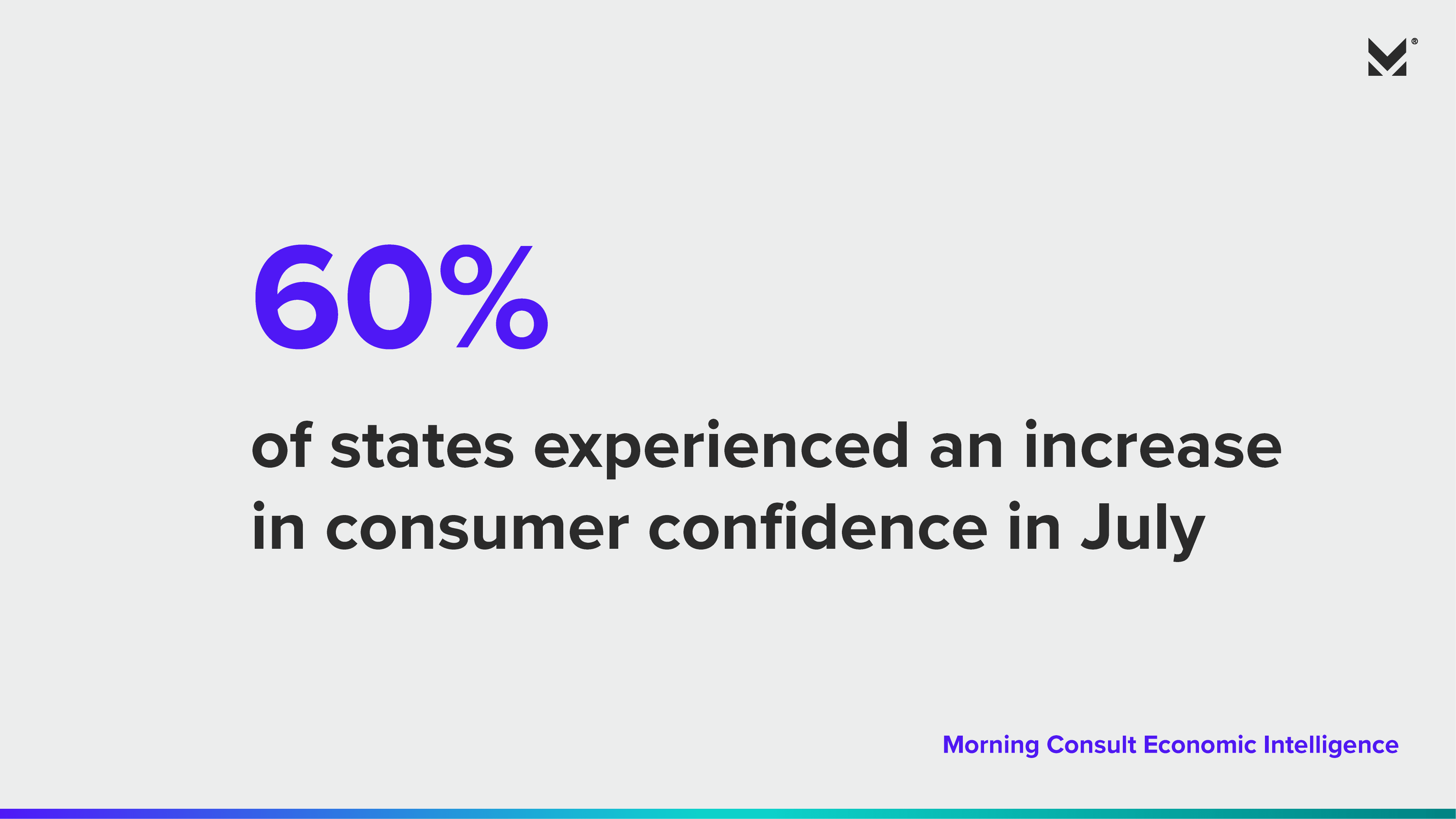 Consumer confidence among U.S. adults improved by 0.4% in July, halting its 12-month downtrend since July 2021, according to decision intelligence company Morning Consult's Index of Consumer Sentiment (ICS), one of the high-frequency data sets featured in Morning Consult Economic Intelligence.
Since the onset of the COVID-19 pandemic, the company's ICS — consisting of daily survey interviews with approximately 6,000 consumers in the United States — has closely tracked trends in retail sales. As Americans grapple with high inflation, rising interest rates and an increase in lost pay, this latest uptick signals that consumer pessimism may have already hit bottom in June.
"While it remains an open question whether this upswing in sentiment is just a momentary reprieve or the beginning of a trend, it does provide optimism the U.S. economy can avoid a sharp pullback in consumer demand that would increase the odds of a recession," said John Leer, chief economist at Morning Consult.
Want access to our high-frequency economic data and analysis? Request a demo today.
Examining state-by-state levels, consumer confidence rose in 30 of 50 states in July after declining in at least 45 states in each of the prior two months. The average month-over-month change was an increase of 1.6% in July, with the largest increases in Wyoming, South Dakota and Rhode Island, and the largest declines in Vermont, West Virginia and New Mexico. Despite last month's uptick, however, the ICS is down at least 15% in all 50 states compared to July 2021.
In addition to the ICS, Morning Consult also tracks consumer sentiment regarding the current economic conditions (the Index of Current Conditions, or ICC) and future expectations (the Index of Consumer Expectations, or ICE) every day. This high-frequency measurement of consumer sentiment has positioned Morning Consult to identify the impact of geopolitical and economic events on consumers across 44 countries.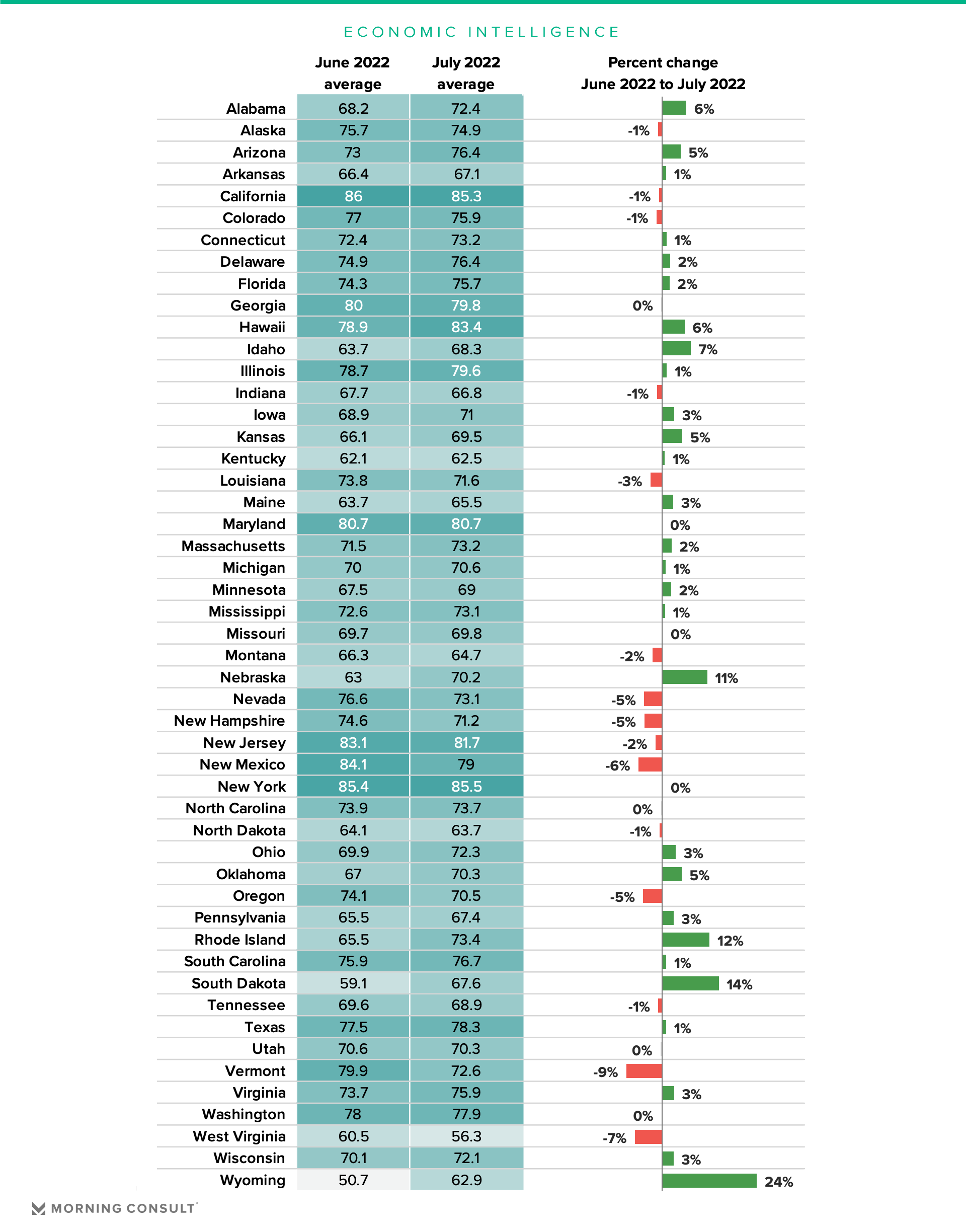 To speak with our team of economic analysts about Morning Consult's high-frequency economic data, email press@morningconsult.com. 
Methodology
Morning Consult's Consumer Confidence Survey is a high-frequency indicator of consumers' economic and financial outlooks across 44 countries. The survey is used to construct Morning Consult's Index of Consumer Sentiment, which is based on responses to five questions for assessing consumers' perceptions of their current and future personal finances, 12-month and 5-year expectations for business conditions in their country, and current buying conditions for major household purchases.
Morning Consult began fielding its Consumer Confidence Survey in the U.S. in January 2018 and surveys more than 6,000 U.S. adults each day. U.S. topline figures are available on a weekly basis via Morning Consult's U.S. Consumer Confidence Dashboard.
About Morning Consult
Morning Consult is a global decision intelligence company changing how modern leaders make smarter, faster, better decisions. The company pairs its proprietary high-frequency data with applied artificial intelligence to better inform decisions on what people think and how they will act.
Among the company's decision intelligence solutions is Morning Consult Economic Intelligence, which features a suite of economic indicators supported by unprecedented global scale, frequency and depth. With forward-looking metrics, macro- and micro-level data, high-frequency data, and exclusive expert analysis, MCEI powers modern leaders' decision-making to lead, rather than react to, markets.