Pay Losses Drop in August, but Challenges Remain for Workers and the Fed
Black and Hispanic adults are experiencing income losses at elevated rates compared with white adults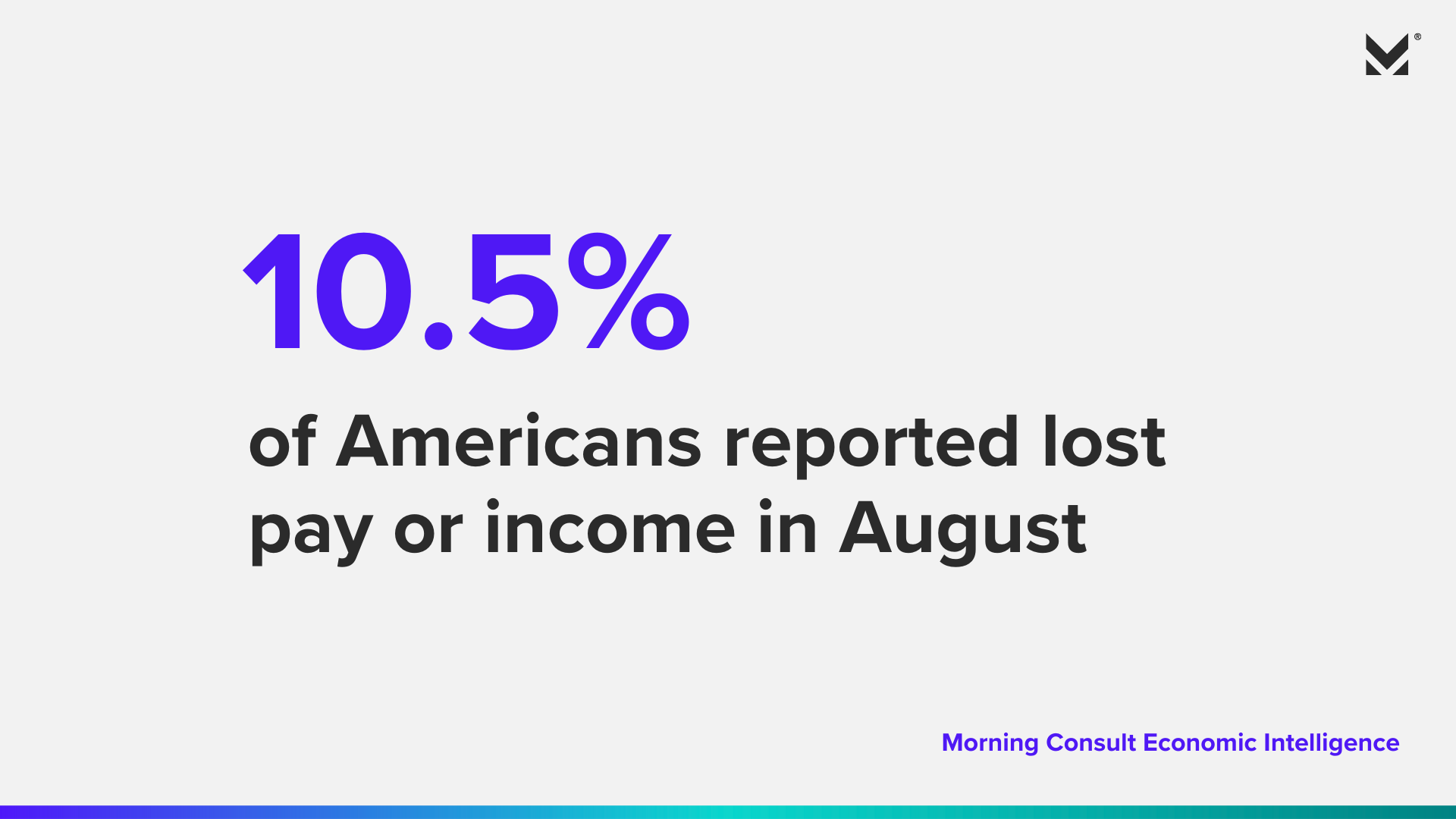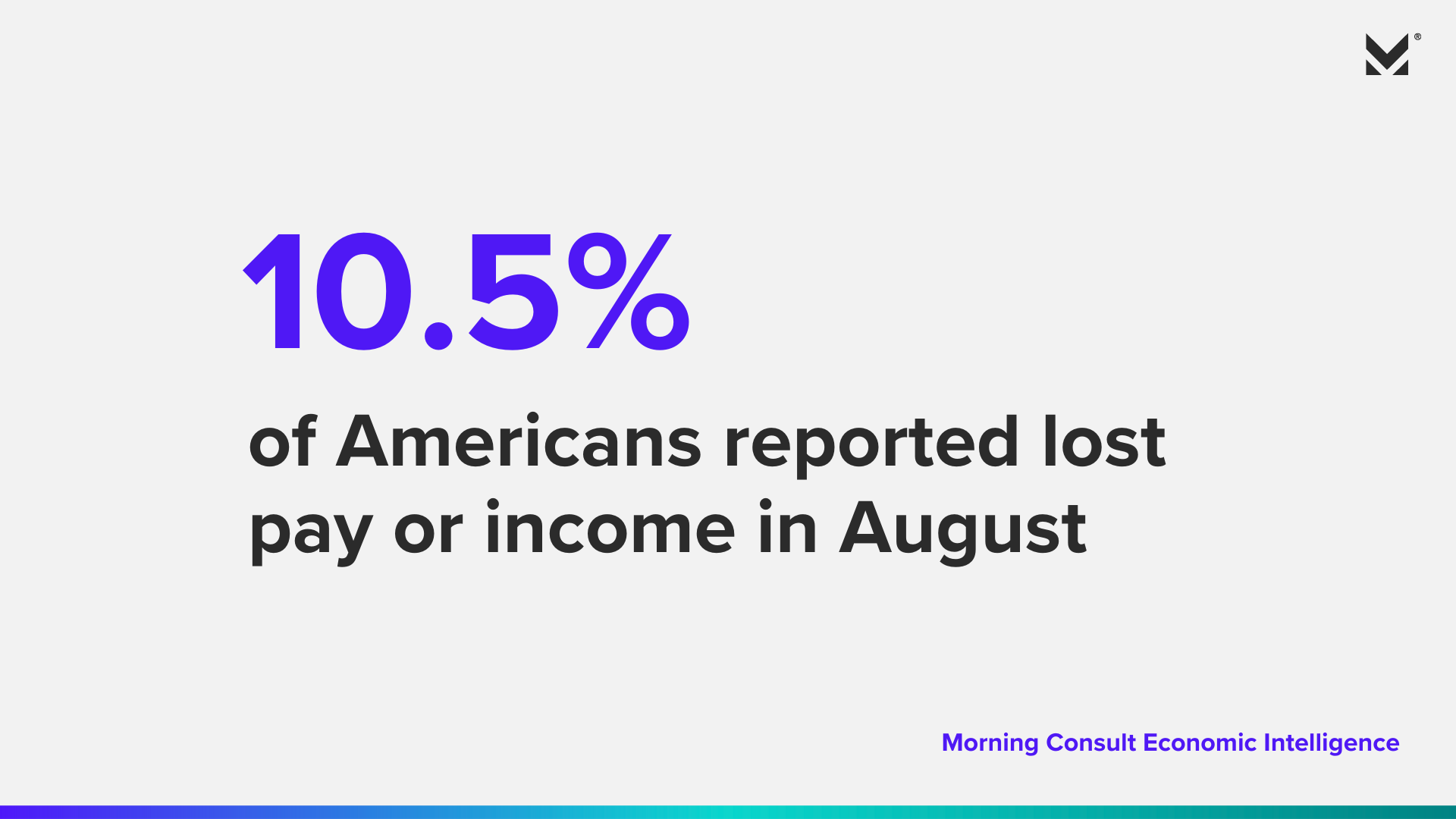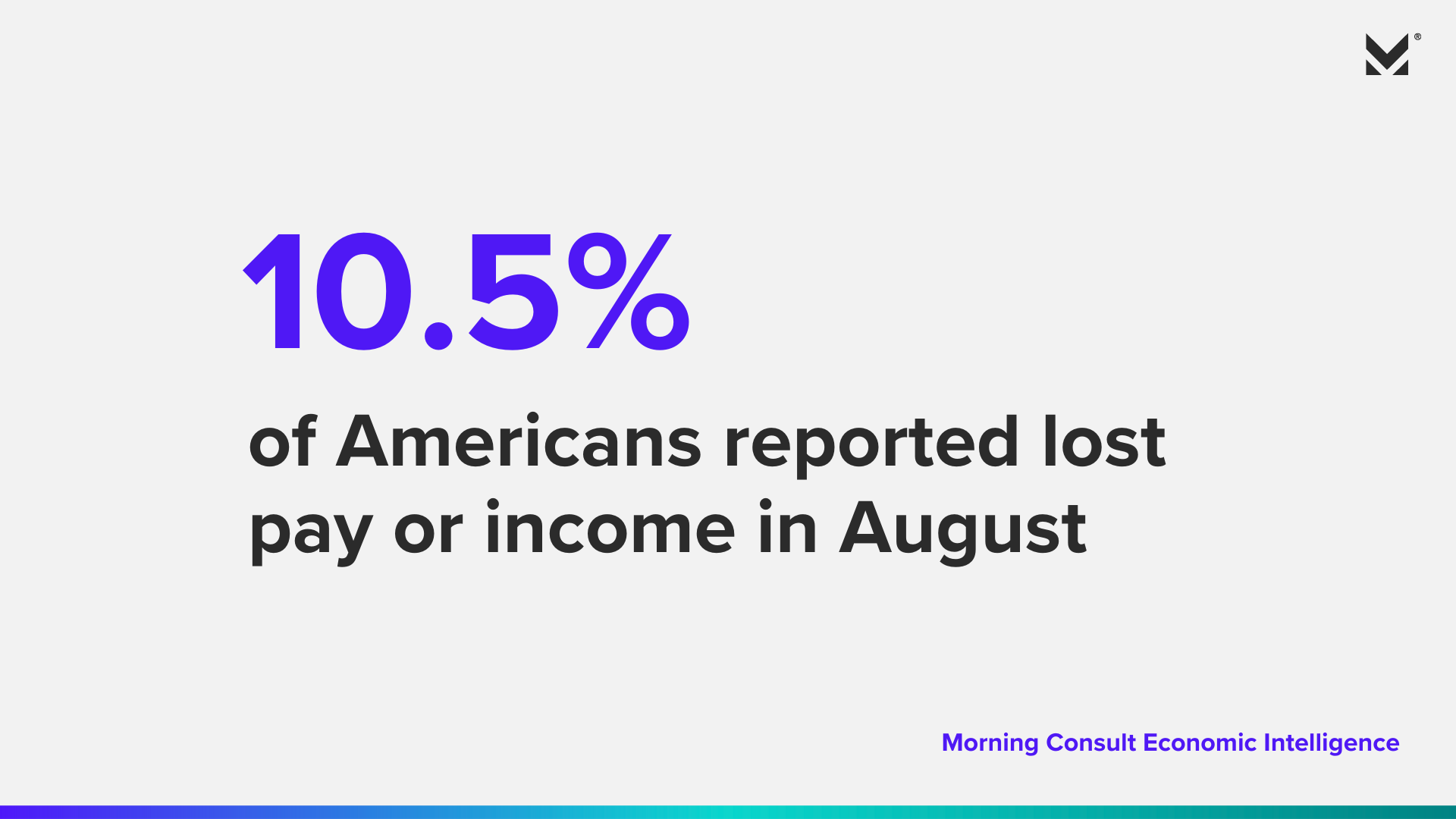 The share of U.S. adults reporting lost pay or income dropped from 11.7% in July to 10.5% in August, according to the latest high-frequency data from Morning Consult, indicating the labor market remains resilient despite the Federal Reserve's recent interest rate hikes.
The data, drawn from 20,000 weekly surveys of adults across all sectors and employment statuses, closely mirrors initial unemployment claims, which landed below consensus forecasts each of the last three weeks. This is a positive sign for the labor market ahead of this Friday's Bureau of Labor Statistics jobs report and the Federal Open Market Committee meeting on Sept. 20-21.
"The labor market has so far withstood aggressive rate hikes and growing economic headwinds," said John Leer, chief economist at Morning Consult. "This month's drop in lost pay is positive news for workers in the short term, but tackling inflation without spurring major layoffs will remain a tricky needle for the Fed to thread."
Want access to our high-frequency economic data and analysis? Request a demo today.
While lost pay is down overall, Black and Hispanic adults continue to experience income losses at elevated rates compared with white adults. Based on the four-week moving average for the week ending Aug. 20, 8.6% of white adults reported lost pay in the previous week, compared with 13.1% and 16.8% of Black and Hispanic adults, respectively.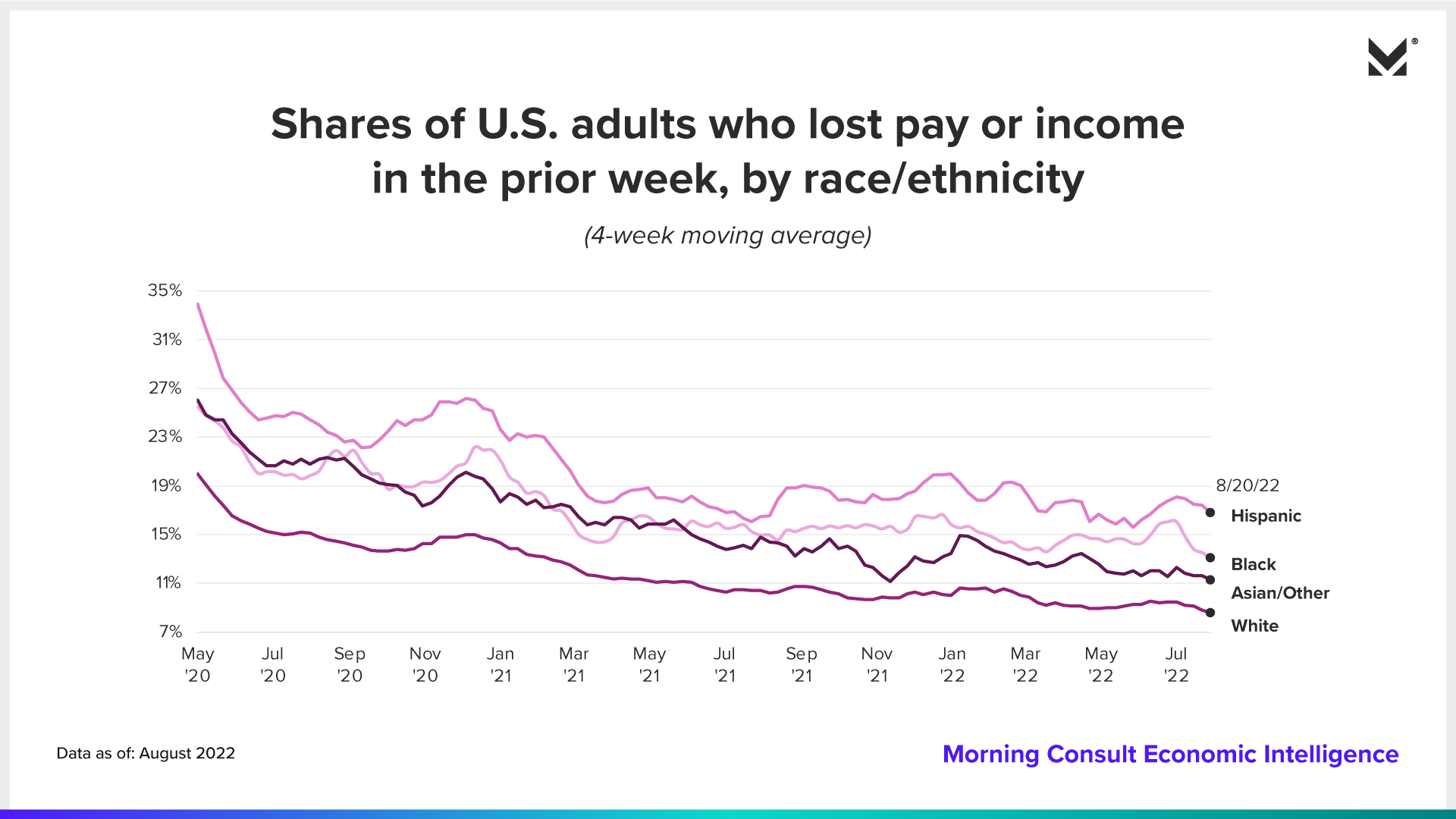 "As business conditions begin to deteriorate — a substantial risk as the Fed seeks to restore price stability — Hispanic and Black adults are more likely to experience pay or job losses than white adults," said Jesse Wheeler, economic analyst at Morning Consult. "This reality makes our lost pay by race and ethnicity data a critical measure for governments and businesses to track in real time."
To speak with our team of economists about Morning Consult's high-frequency economic data, email press@morningconsult.com. 
Methodology
Morning Consult's U.S. Lost Pay/Income Survey provides an early, high-frequency indicator of the health of the U.S. labor market. The survey closely tracks initial unemployment claims. However, unlike weekly unemployment claims data, our data includes adults who lost pay or income but were either ineligible for unemployment benefits or did not apply for them, thus providing a more holistic signal of the strength of demand for workers.
Morning Consult surveys 17,000 consumers around the world each day on key economic indicators and conducts an additional 20,000 weekly interviews in the United States on lost pay or income.
About Morning Consult
Morning Consult is a global decision intelligence company changing how modern leaders make smarter, faster, better decisions. The company pairs its proprietary high-frequency data with applied artificial intelligence to better inform decisions on what people think and how they will act.
Among the company's decision intelligence solutions is Morning Consult Economic Intelligence, which features a suite of economic indicators supported by unprecedented global scale, frequency and depth. With forward-looking metrics, macro- and micro-level data, high-frequency data, and exclusive expert analysis, MCEI powers modern leaders' decision-making to lead, rather than react to, markets.