A Guide to Brand Tracking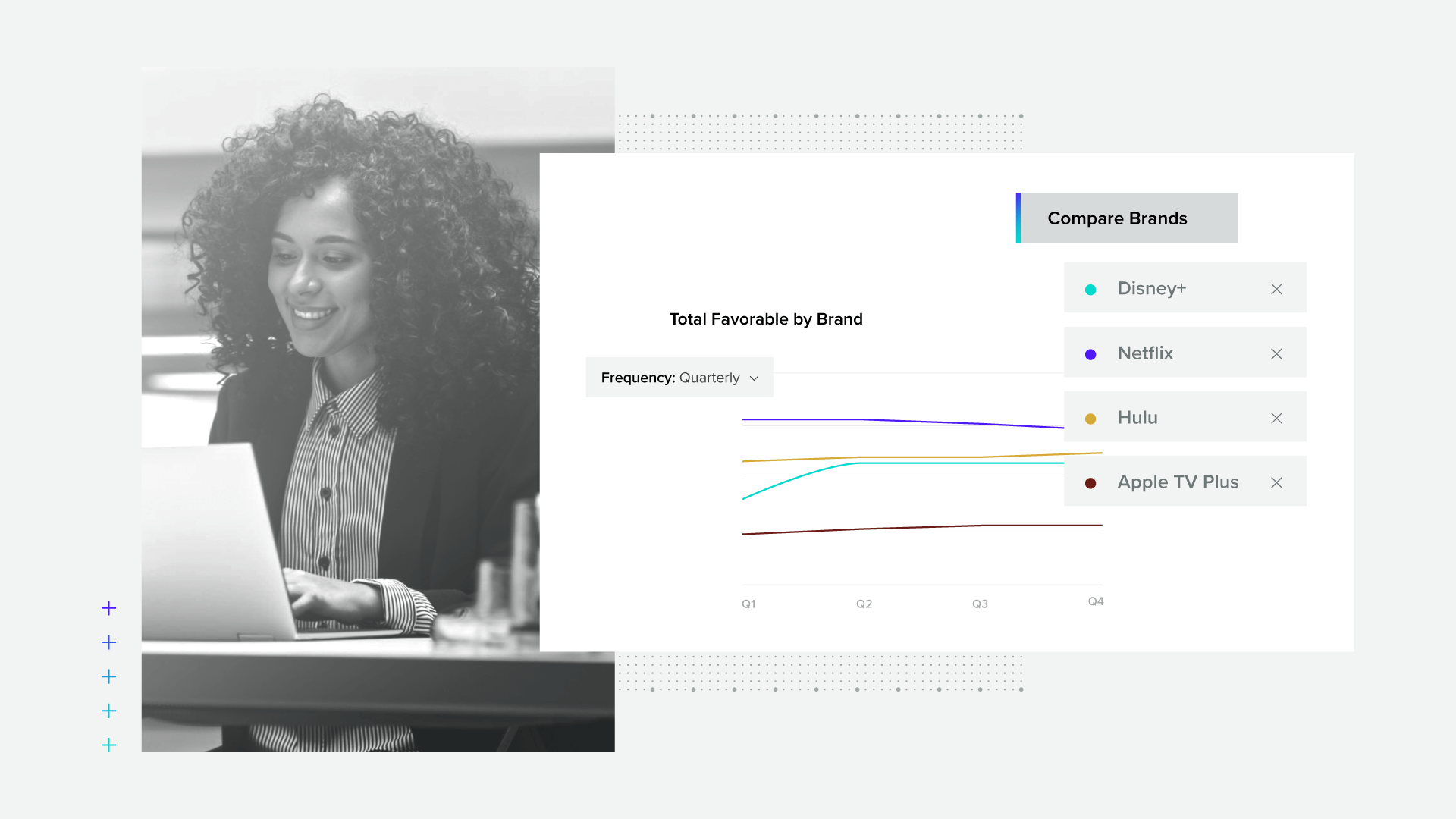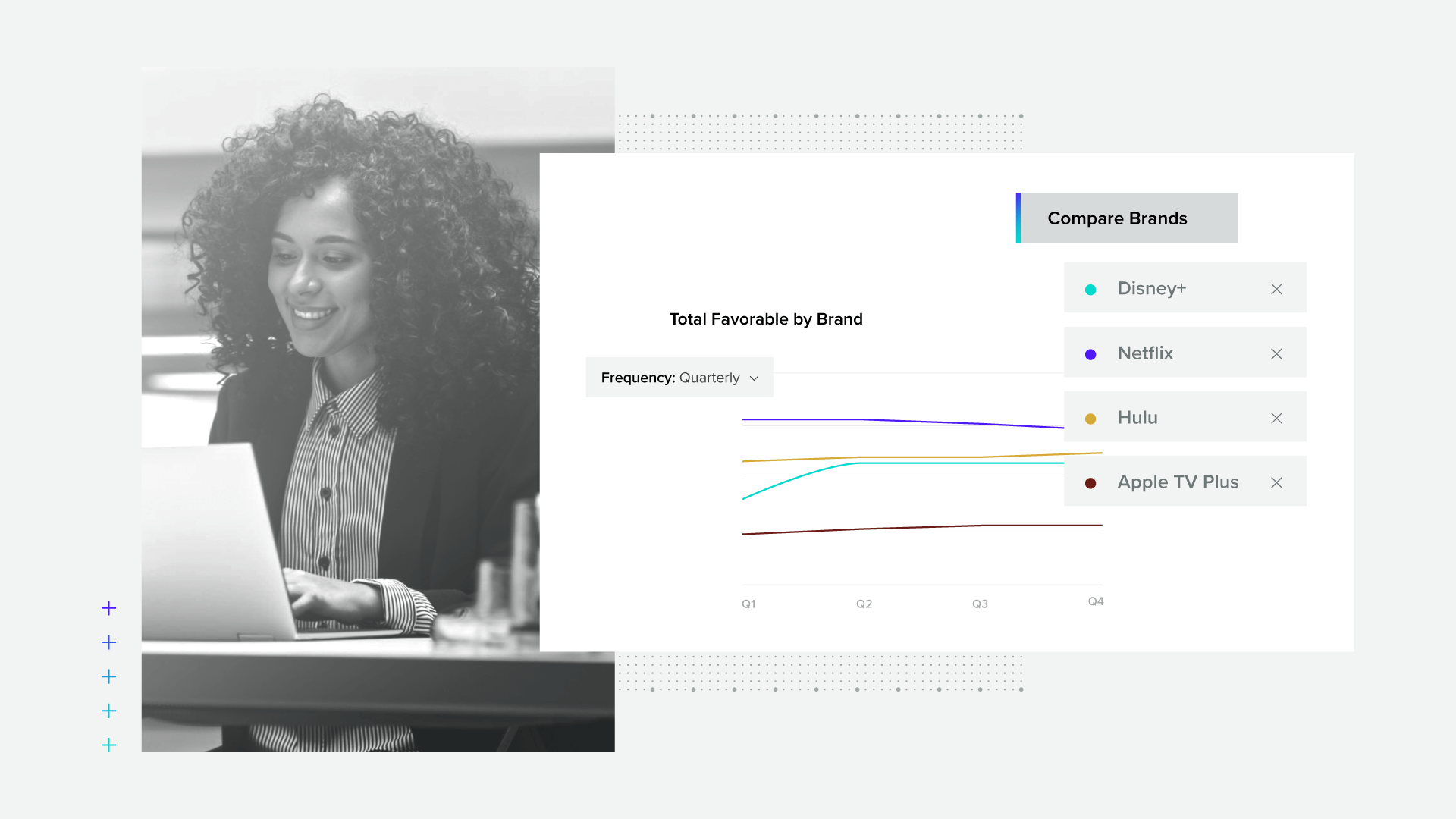 Morning Consult
October 11, 2022 at 5:00 am ET
Marketing media is always promoting what's new: mind-blowing new statistics, just-published research, innovative tactics to try in 2023. But the fundamentals of building a successful brand have long been established. This approach is neither flashy nor new. In fact, the tools are so basic that plenty of companies already pay for it but haven't realized its full potential. 
What is it? Brand tracking. 
At Morning Consult, we believe brand tracking is the most powerful underutilized tool that companies have. The right partner can help an organization adopt insights-led decision-making, where employees make choices based on insights, not gut or opinion. 
In this guide, we'll define brand tracking and elaborate on the reasons why our analysts are convinced that rigorous brand-tracking research is the clear way forward.
What is brand tracking? 
Brand tracking is the overall term used to describe all of a company's research on how consumers perceive, use and engage with its brand. Some experts further categorize these efforts as brand health tracking (monitoring traditional funnel metrics such as awareness, consideration and usage) and brand equity research (understanding how customers perceive the brand). 
Generally, we understand brand tracking as describing customers' relationship with a company, and this research may be syndicated (a standardized approach to tracking a set of brands) or custom (a solution tailored to an individual brand's needs). 
Questions that brand-tracking studies can answer include:
What percentage of the population is aware of this brand?

Of those who know the brand, what percentage view the brand favorably?

What percentage of consumers believe the brand is a good value? 

How many consumers believe this brand has a positive impact on its community?

What percentage of people admire this brand as an employer?

How positively (or negatively) are consumers responding to the brand's offers?
Taken together, the answers to these questions suggest how satisfied customers are with the brand and how loyal they will be when competitors come knocking.

The importance of brand tracking research
Brand-tracking research is important because brand health and brand equity are important. A strong brand stands to benefit from:
Stronger sales:

Consumers are more likely to choose a brand that comes to mind easily than alternatives when they need to make a purchase.  

Price flexibility:

If and when a brand chooses to charge more, its customers may be more lenient. 

Institutional clout:

A strong brand may have more influence and negotiating power with retailers and distributors. 

Captive audience:

Consumers may be more receptive to

marketing campaign

s from brands they already value. 

Reputational forgiveness:

When companies inevitably make a mistake, those with strong brands may have more leeway with customers. 

Resilience: Healthy brands may be better able to weather economic instability and recover more quickly.
Brand trust: Building trust with consumers can drive both brand loyalty and purchase consideration.
How can business leaders use brand-tracking data?
Whether syndicated brand-tracking software or custom brand-tracking studies, rigorous research is a powerful tool — when conducted, interpreted and applied well. Business leaders can leverage insights for:
Optimizing annual marketing budgets
Tracking brand perception and campaign performance among target audiences can help marketers determine which channels, influencers and value propositions to prioritize for the highest returns. 
Tracking and analyzing competitors
Syndicated brand health tracking illuminates competitors' strengths and weaknesses (e.g., which buyer groups they have locked in). With this data, insights teams can plan deeper custom research into a specific aspect of competitors' businesses.
Monitoring consumer behaviors among target audiences
Knowing how target consumers engage with brands, shop and spend money in your category is critical for improving user experience and securing their loyalty. Soliciting current customer feedback often isn't enough. 
Developing responsive crisis management plans
Brand-tracking software can automatically monitor the news cycle and social internet for significant changes in reputation metrics — freeing the communications team for deep creative thinking, not busy work. 
Identifying the most effective channels to reach key consumer groups
Consistent brand-tracking studies can help marketers keep up with how target audiences' social media habits change week to week. They can pivot their marketing strategy in real time, before wasting resources on passé trends and deserted channels. 
Discovering key insights for bringing products to market
Brand-tracking research can help executives develop and position new products that meet true market needs, or reposition current products to increase sales among specific groups.
Crafting content that followers actually want
Depending on the brand-tracking software, users may be able to perform social listening. In other words, marketers can monitor discussions among target audiences online — and enter the conversation with meaningful branded content. 

Key brand-tracking metrics
Brand tracking is bread and butter for companies of all sizes, from a startup trying to gain market share to a decades-old establishment angling to stay relevant for future generations. 
At Morning Consult, we focus on a handful of core brand-tracking metrics through both custom and syndicated research. In simple terms, these metrics include: 
Brand awareness:

Do consumers know this brand exists? Can they remember this brand after seeing an ad or using a product?

Brand favorability:

Do consumers have a favorable opinion about this brand?

Buzz:

Have people seen, read or heard news about this brand in recent weeks? If so, has it been positive or negative?

Community impact:

Do people believe this brand has a positive impact on their local community? 

Employer admiration:

Would people feel proud to work for this brand?

Net promoter score:

Would people recommend this brand to a friend or colleague? 

Purchase consideration:

How likely are people to purchase a product or service from this brand? 

Brand trust:

How much do people trust this brand will do what is right? 

Usage frequency:

How often do consumers use or purchase something from this brand?

Value:

Do people think this brand offers good or poor value in relation to its cost?
Morning Consult's brand-tracking capabilities
At Morning Consult, we have built a tech-first approach to tracking brands, one that enables our clients to monitor and forecast consumer behavior in their specific categories. 
How our syndicated brand tracking works
Our proprietary survey technology captures key consumer metrics on more than 4,000 brands in over 40 markets every single day. Together, these metrics comprise Morning Consult Brand Intelligence (MCBI), our signature offering for leaders in marketing, insights, communications and more.  
How our custom brand tracking works
We partner with an individual brand to understand and measure the associations that customers have with it. This type of study suggests how likely a consumer will choose this brand over competitors and gives the brand a road map for growth.  

Our clients have used both approaches, Morning Consult Brand Intelligence and custom brand tracking, to:
Benchmark their brand's perception and perception against competitors in real time.

Build profiles of niche audience groups, whether retired small business proprietors in the Midwest or Gen Z dog owners in Eastern Europe.

Make strategic decisions about partnering with specific influencers or brands.

Identify the right value propositions, formats and channels for reaching key consumer groups. 

Measuring how impactful a public crisis will be on brand and sales metrics.

Testing different pricing models and feature sets for bringing new products to market. 
Let's schedule a conversation.
Are you making the most of the brand tracking (if any) available at your organization? Let's schedule a conversation to talk about the goals you have for your brand — and how Morning Consult can help you reach them.