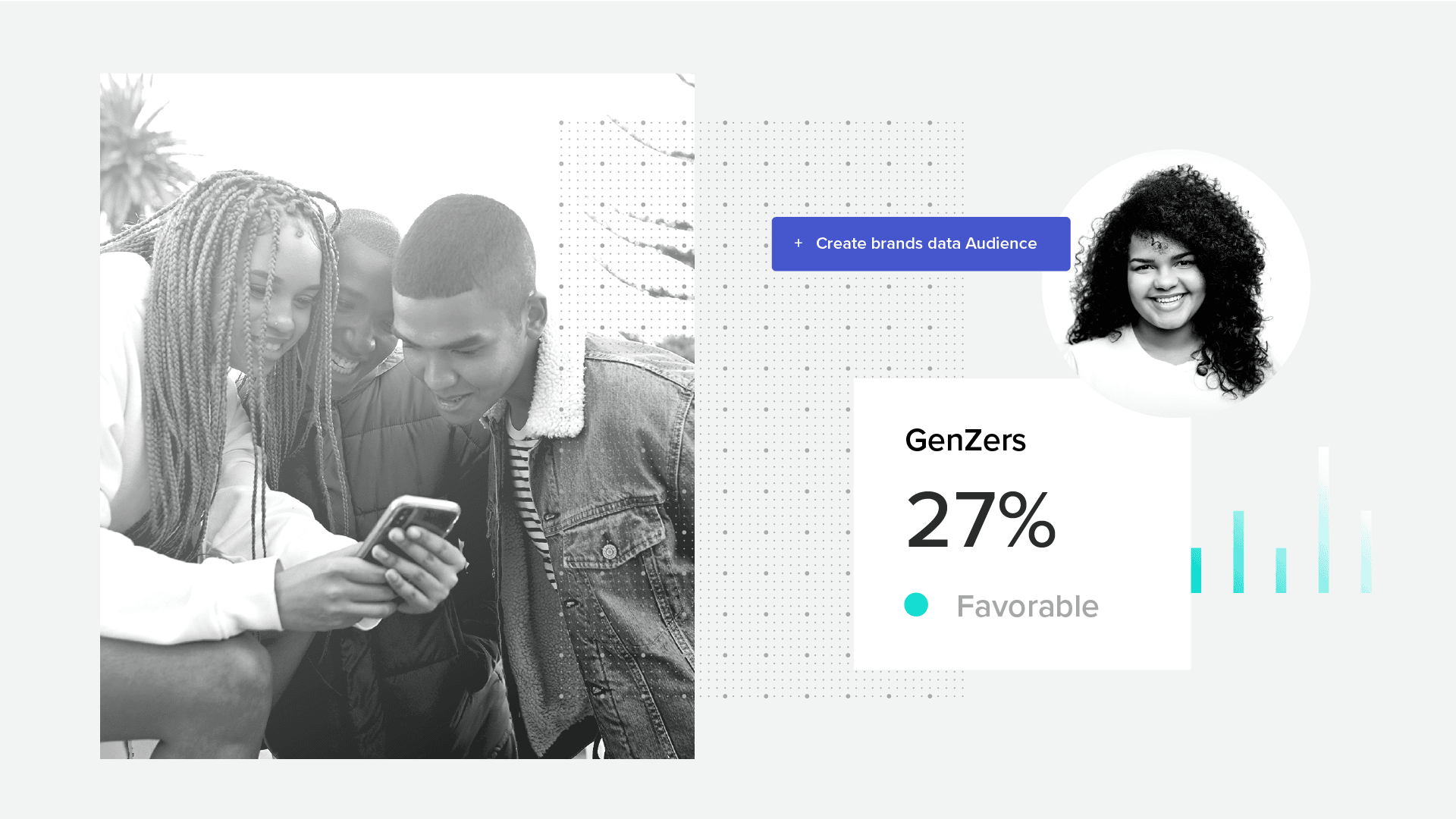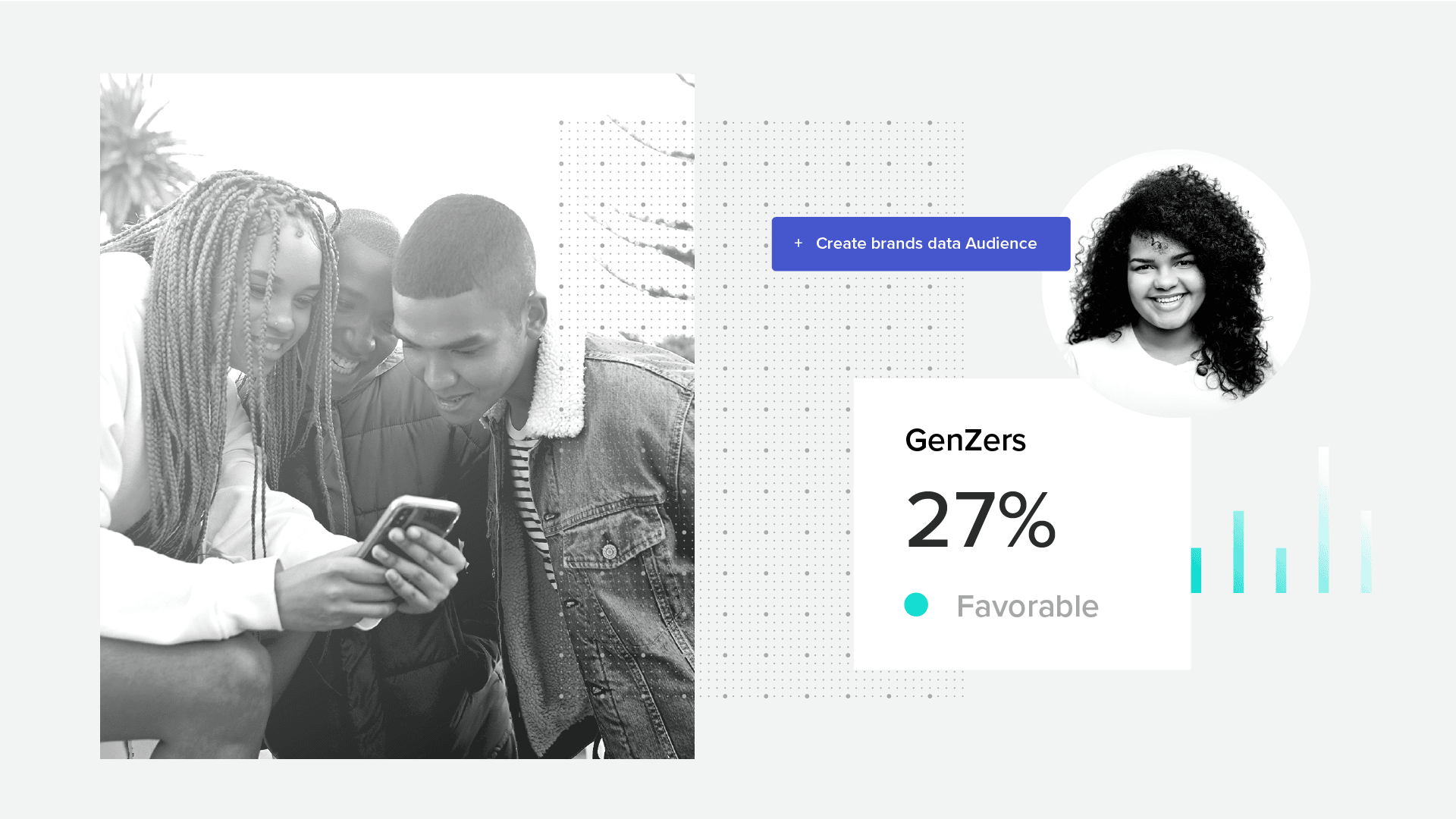 Morning Consult
December 6, 2022 at 5:00 am ET
As the youngest generation of consumers, Gen Z is notoriously hard to please. The oldest members of Gen Z are entering their mid-20s; and as their purchasing power grows, it will become increasingly important for brands to appeal to this generation.
Learning how to market to Gen Z can be a tricky task, but the tips below should help you get started.
Gen Z characteristics and consumer behavior
Gen Z characteristics and consumer behavior
Understanding what's important to your consumers and appealing to their interests is a key way for your brand to reach target audiences. This is especially true for Gen Z. Unlike any other generation, Gen Z was raised on the internet. Video gaming, TikTok, Instagram and other social media platforms probably come to mind when thinking about the youngest generation of adults. But what you may not know is that this generation has high standards when it comes to the brands that they consume. Here's what you need to know:
Sustainability is especially important to Gen Z
They actively try to live a more sustainable lifestyle, and they will make decisions on whether to buy from a brand based on their sustainable practices. When marketing to Gen Z, it's important to keep in mind that they make decisions based on whether brands meet their standards, particularly when it comes to social, political and environmental issues.

Gen Z is harder to please by default
Across all of the brands tracked in Morning Consult's Brand Intelligence in the United States, Gen Z's average favorability rating is just 27%, compared with 33% for all adults and 36% for millennials. This generation also demonstrates particularly high unfavorability ratings; on average, 10% of Gen Z adults have an unfavorable impression of a given brand, compared with 8% for all adults and 9% for millennials.
Gen Z marketing tactics
When considering how to market to Gen Z, keep in mind the importance of technology, social media, online etiquette and social issues.
Align your brand with Gen Z's core values
When marketing to Gen Z, aligning your brand with their values can set you apart. Gen Z is particularly passionate about social issues. They are more likely to get involved in social activism concerning issues like race equality, civic engagement and climate change. Whether they're advocating on social media platforms or public protests, one thing is for sure: they don't want brands to remain silent.
Eighty-four percent of Gen Z adults expect CEOs to speak out on issues of political, social, or cultural importance.
Publicizing what your brand is doing regarding these social issues is a beneficial way to get on the youngest generation of adults' good side.
Target Gen Z's favorite social media platforms
Gen Z adults are the first digital natives, born between 1997 and 2004 into a world of vast technological advances and innovations. They are unlike other generations that either grew up without or came into adulthood during the rise of social media, smartphones and instant accessibility of information.
Your brand's Gen Z marketing strategies should center around the social platforms that the generation loves most. Platforms like TikTok, Snapchat and Instagram are all favorites of the online generation. Brands that engage well on these channels stand a better chance of earning their favor. For instance, our data suggests that people who scroll TikTok several times a day have a more favorable impression of Crocs than those who aren't scrolling (58% versus 40%).
If your brand doesn't have a large social following, that's okay. To help lesser-known brands get in front of the right audiences, Meta is boosting content discoverability across Instagram and Facebook: Mark Zuckerberg said in July that while roughly 15% of Instagram feeds currently include content from accounts users don't follow, that number should double by the end of 2023, according to Meta's Q2 2022 earnings call transcript.

Incorporate video marketing into your campaigns
Eighty-six percent of Gen Z adults have a favorable impression of YouTube, making it the most popular brand among the cohort. This means that the most effective marketing campaigns for enticing Gen Z include video content.
For instance, platforms such as TikTok and Youtube Shorts specialize in short-form video content. These bite-sized videos are just long enough to keep viewers' attention, while also leaving room for questions. 
For your brand's marketing strategies, consider creating short-form videos for platforms like Youtube, TikTok and Instagram to generate more leads among Gen Z users.
Boost awareness and brand credibility through influencer marketing
An influencer is someone in your industry with sway over your target audience. Influencers have specialized knowledge, authority or insight into a specific area of interest. Their preexisting presence in a niche makes them a useful launching pad for brands seeking credibility.
Before social media, the main type of influencers were celebrities. Today, industry experts, content creators and individuals with a highly engaged social media following can all be influencers. Partnering with an influencer in your upcoming marketing campaign can help boost awareness and brand credibility, especially with Gen Z.
Reach Gen Z with experience marketing
Marketing to Gen Z doesn't have to be complicated. Many of the trusted marketing strategies that have worked in the past for other generations also work for Gen Z. One prime example of this is experience marketing.
According to an industry report by Event Marketer and Mosaic, about 91% of consumers tend to have positive feelings about a brand after attending a branded experience or event.
As people begin to return to in-office environments, planning in-person events for prospects is an excellent way to reach your Gen Z audience.
Learn from brands that resonate with Gen Z
What better way to learn how to market to Gen Z than by examining the brands favored by the generation? Our recent report, Gen Z's Favorite Brands, ranks the companies that are most successfully winning over the youngest generation of adults.
Ranking at number 5 on Morning Consult's list of Gen Z's Favorite Brands is M&Ms, with 80% favorability among the cohort. One of M&M's most successful Gen Z marketing strategies was the redesign of their iconic characters earlier this year. Mars, the parent company of M&M's, announced in a statement regarding brand inclusivity that the characters were redesigned for a "more dynamic, progressive world."
As a result, the new characters went viral on social media, with many Gen Zers praising the designs for both the new orange and green M&M's.

Find out with Gen Z thinks about your brand
Now that you know the most effective Gen Z marketing strategies, it's time to get started. But how will you know if your campaigns are hitting the mark? 
Morning Consult can help your brand monitor marketing campaign effectiveness and improve efficiency with Decision Intelligence. Our solution provides the necessary scale, speed, flexibility and context to test campaign elements, so you can either course-correct or optimize based on the campaign stage.
Traditional consumer research can be limited, inaccurate and slow. Our tech-first approach to tracking brands enables our clients to monitor and forecast consumer behavior in their specific categories.
Morning Consult's revolutionary solutions provide you with the information you need efficiently and effectively, including detailed demographic breakdowns, large sample sizes and access to exclusive insights from our industry experts.
Let's schedule a conversation.
Getting in front of Gen Z can be a daunting task, but you don't have to do it alone. Want to learn more about how Morning Consult can help track the effectiveness of your Gen Z marketing strategies? Let's talk.