A Guide to Building Brand Loyalty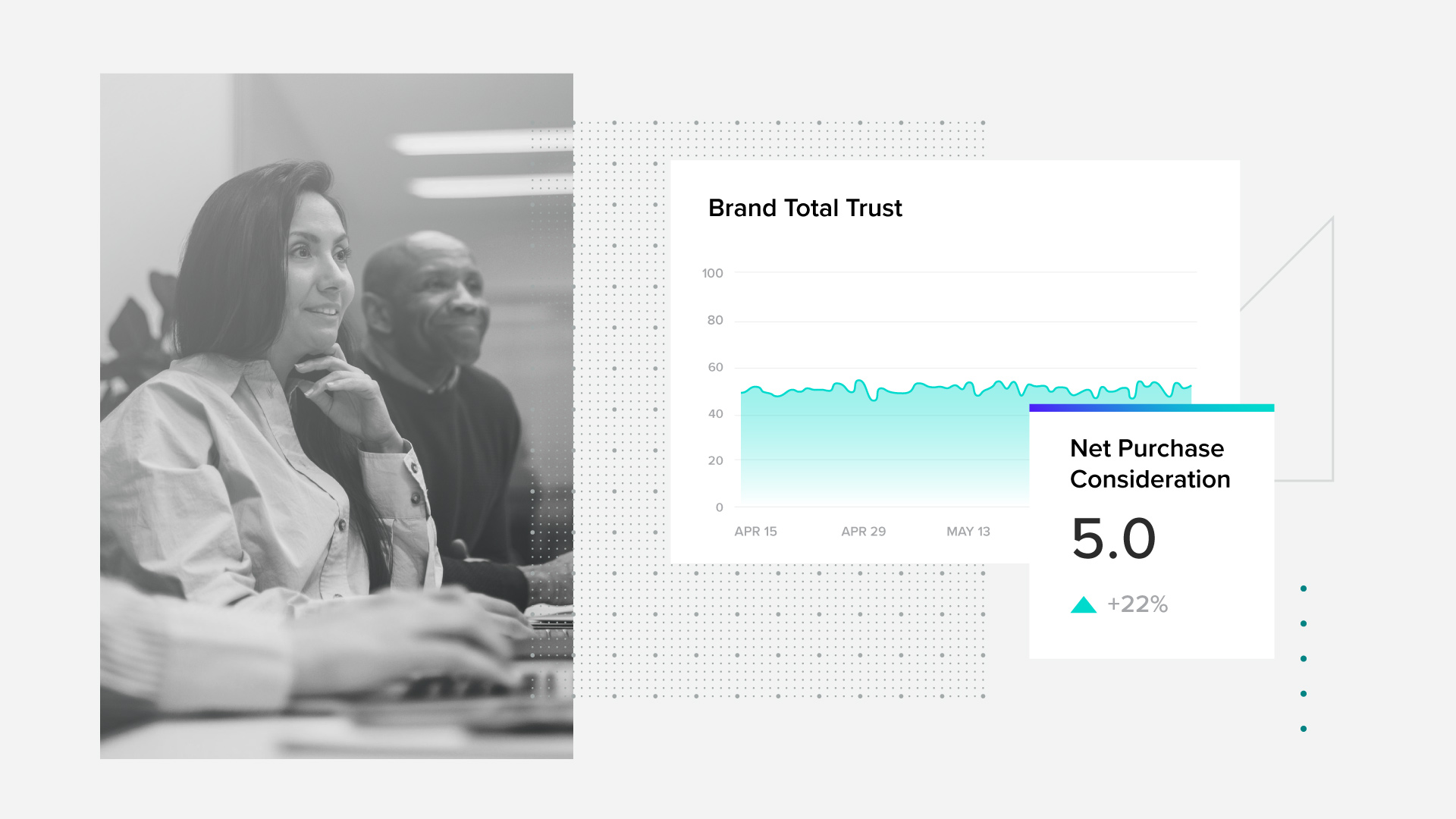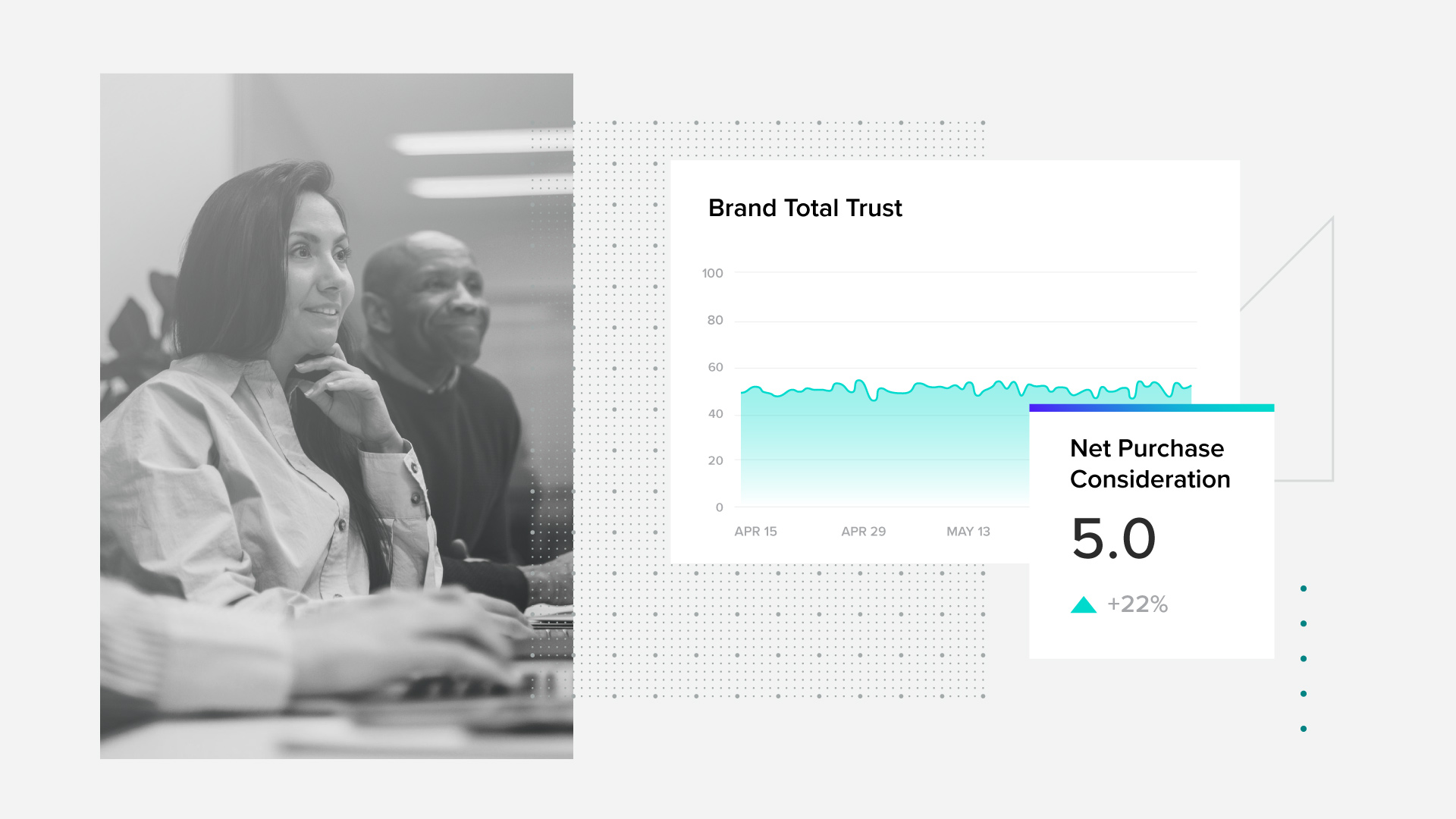 Morning Consult
January 17, 2023 at 5:00 am ET
For centuries, customer loyalty meant returning to the same butcher, baker and candlestick maker again and again. Earning customers' trust meant recalling their names, asking about their families, remembering their orders and delivering consistent quality. 
Even as big-box stores and mail-order catalogs entered the market, these customer retention tactics still held value. A department store shopper might not know sales associates personally but still kept coming back for the overall quality of service. 
But e-commerce finally changed the marketplace. Customers can choose from thousands of brands and online stores, which makes brand loyalty both more critical and competitive than ever before. But because today's customers don't have to enter a store, cultivating one-on-one customer relationships won't succeed, at least not at scale. Modern businesses have to get creative with building brand loyalty to keep customers coming back. In this article, we'll explore how.
What is brand loyalty? 
It's often said that a brand is a company's most valuable asset. We'll add to this classic adage: A brand is valuable to the extent that it attracts customers, keeps them coming back and turns them into advocates. In other words, companies that build brand loyalty will reap the rewards. 
Brand loyalty is the tendency of customers to make repeat purchases from a company because they believe in its value, quality and image over and above competitors'. For brand-loyal customers, price does not matter. Some marketing strategy theorists further distinguish brand loyalty from customer loyalty, which is more strictly money-based, relying on deals and discounts. whether the price fits a customer's budget.¹ 
Here's an example: Apple has strong brand loyalty — customers believe in the brand and are willing to pay whatever price for its goods. On the other hand, at Walmart, price is central to the value proposition; customers believe they will find low prices on quality items. Walmart could therefore be considered to have strong customer loyalty.
The importance of building brand loyalty 
Brand loyalty isn't just about good feelings. These efforts create profits, according to Harvard Business Review's research on the loyalty economy. Companies with top net promoter scores or satisfaction scores — two ways of measuring brand loyalty — grew revenue 2.5 times as fast as their competitors.
Profit is just one advantage. Other benefits of brand loyalty include:
Loyal customers don't need more marketing.

You've already acquired them. These customers will come back on their own, and a solid retention strategy can make this even more likely over the

customer's lifetime

. 
Loyal customers will advocate for your brand, products or services.

They become brand ambassadors who advertise for free. These customers write positive reviews, can offer testimonials and could become part of your influencer strategy. 
Loyal customers can provide feedback.

Securing interviews with actual customers can be a challenge, but people who already love your brand are more likely to say yes — and probably have thoughts on how to make your offerings even better. 
Loyal customers can be a target market for premium products and services.

Because cost matters less to these customers, a company can introduce new premium-priced offerings to them with less fear that they'll convert. (Of course, customers can eventually be priced out, especially in a tight economy.)
Loyal customers are more immune to competitive marketing. The more loyal your customers are, the less likely they are to be swayed by your competitors' advertising. Even the most compelling creative collateral won't convince them to switch.

Brand loyalty strategies 
The loyalty-building strategies that work for your brand will depend on your specific industry, target market and budget. Here, we'll explore common ways of creating loyal customers.
Understand your customers' needs and wants
Knowing your customer is foundational to building brand loyalty. The first (and simplest) way to earn their commitment is to accurately identify their pain points and speak to them in your marketing, talk tracks and brand positioning. These insights can be captured through voice-of-customer research, brand tracking and social listening. You may not instantly create loyal customers, but you'll know where to start. 
Engage with your customers
The proverbial butcher and baker could build loyalty by recalling customers' names, asking after their families, managing their tabs and remembering their orders. Brands today can replicate these tactics through social media and by building an engaged online community. Taylor Swift, for example, occasionally comments on fans' tweets and Tumblr posts. 
Create a customer loyalty program
Rewarding customers for engaging with your brand is one way to build loyalty. The goal is to reward any kind of engagement — whether buying, referring, writing reviews or interacting on social media. These rewards encourage customers to keep buying from your brand over the competition. 
Develop a customer referral program
Another way to cultivate loyal customers is a referral program. This kind of program differs from a purchase-based loyalty program that rewards people for shopping. Instead, it rewards customers for sharing your brand with friends and family — and bringing you new prospects.
Encourage customer feedback
Inviting customers into conversation with your company can build rapport and, if the conversation is public, may even draw new prospects in, too. Whatever the channel, ask questions about customers' specific experiences with your brand and general experience in your category. Listen to their pain points and meaningfully engage with their suggestions; these gestures will tie them even closer to your brand.

Brand loyalty examples 
You don't have to start from scratch to build a brand loyalty strategy. Below, we explore top programs in four different industries.
Marriot loyalty program
The hotel chain Marriott offers various tiers in its Marriot Bonvoy loyalty program. The more nights a customer stays in a year, the higher their tier and the better their benefits. For instance, the first tier is "Member" status for people who stay fewer than 10 nights per year and get basic benefits: free Wi-Fi, discounted rates and mobile check-in. The top tier is for customers who stay at least 100 nights a year; their benefits include personal travel services, flexible hours and extra bonus points.
Sephora loyalty program
Sephora's Beauty Insider program is a purchase-based rewards program that gives shoppers points for purchases made. Points can be redeemed for rewards such as product samples and discounts. Customers who spend at least $1,000 a year attain "Rouge" status, with benefits including a private hotline and early access to products. 
Old Navy loyalty program
The Navyist Rewards program gives customers at Old Navy, Gap, Banana Republic and Athleta points for every dollar spent. There are two free pathways for joining: getting a rewards credit card or simply signing up for the program. Getting the card automatically elevates customers' status and benefits. 
Taco Bell loyalty program
Taco Bell Rewards is the fast food chain's customer loyalty program. By making purchases, customers can "unlock" special offers, free items, birthday gifts and early access to new products. People who earn 2,000 points in a calendar year (~$200) achieve "Fire Tier" status and receive more rewards. 

Building and measuring brand loyalty with Decision Intelligence
Companies have several options for measuring brand loyalty. Those with a retention program can use internal data to monitor sales and user engagement — whichever metrics apply. However, this method is limited to capturing only current customers and tracking only their purchases, not their sentiment. 
Another option is measuring net promoter score, which asks your target customers how likely they are to recommend your brand, product or service to friends or colleagues. NPS is the percentage of customers who would recommend you minus the percentage who would not. 
The third and most comprehensive option is brand tracking. These programs ask target customers a range of questions about your brand and offerings, including brand sentiment, trust and perceptions of value. At Morning Consult, our brand tracking is powered by Decision Intelligence. This new kind of technology combines our daily survey data with analytical applications designed to give you insight into how customers will behave in the future.
Schedule a conversation
Developing loyalty starts with knowing your customers, and knowing your customers starts with high-quality research. If you're ready to discuss building your brand loyalty, schedule a conversation today.