Cooling Inflation and China's Reopening Bolster Global Confidence (Report Preview)
Slowing inflation and resilient economic activity helped boost consumer confidence in January in most of the major global economies tracked by Morning Consult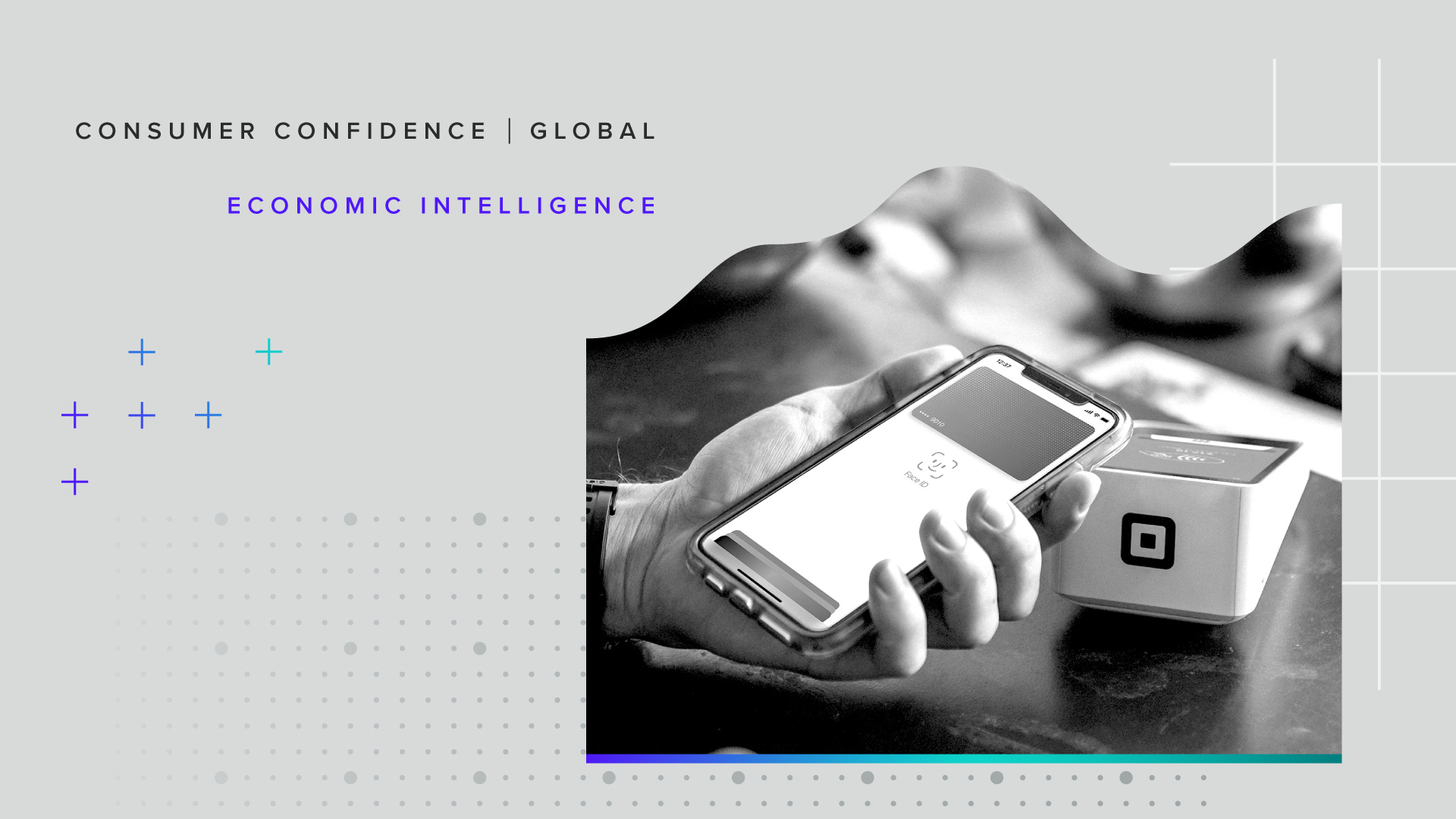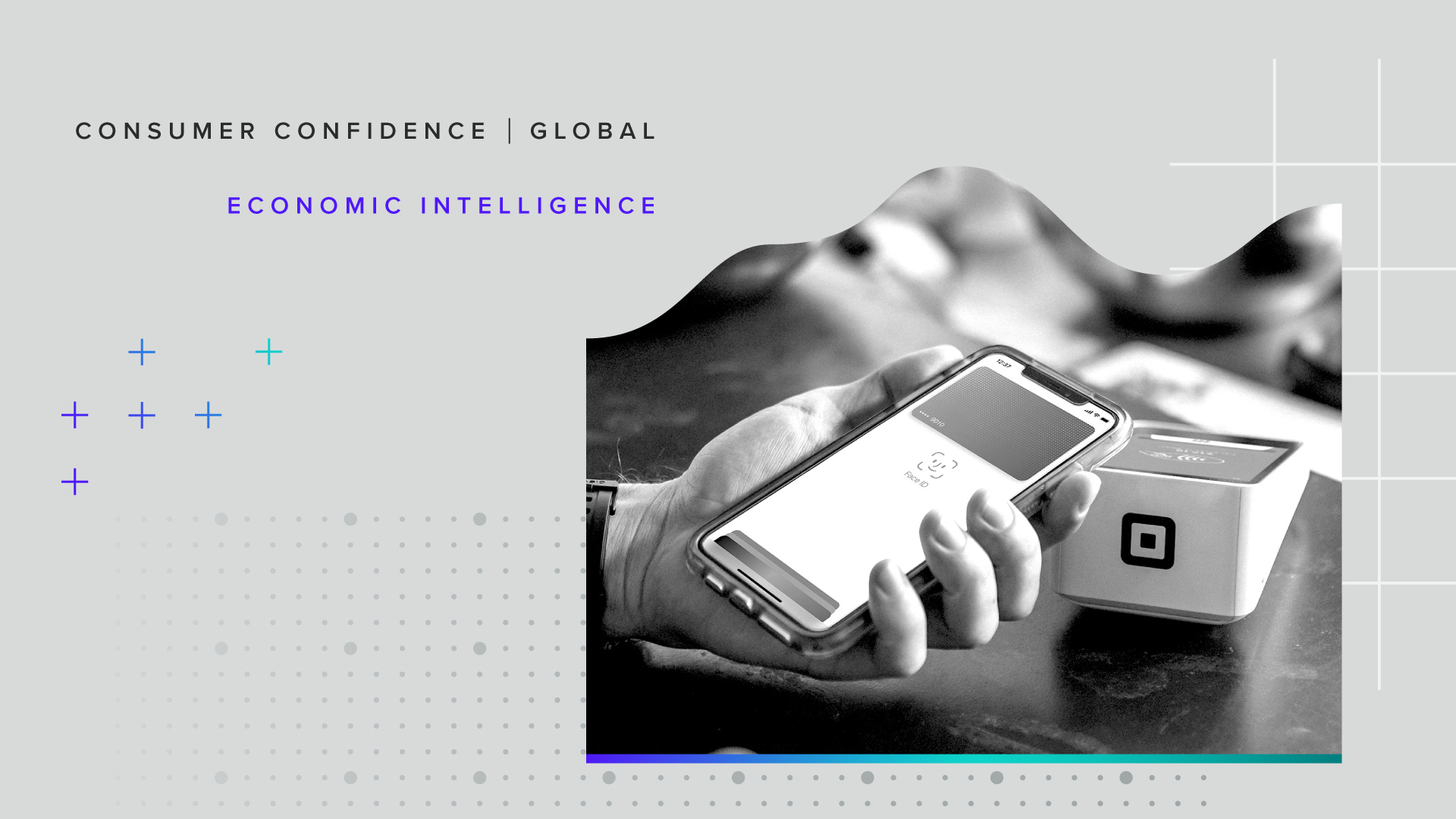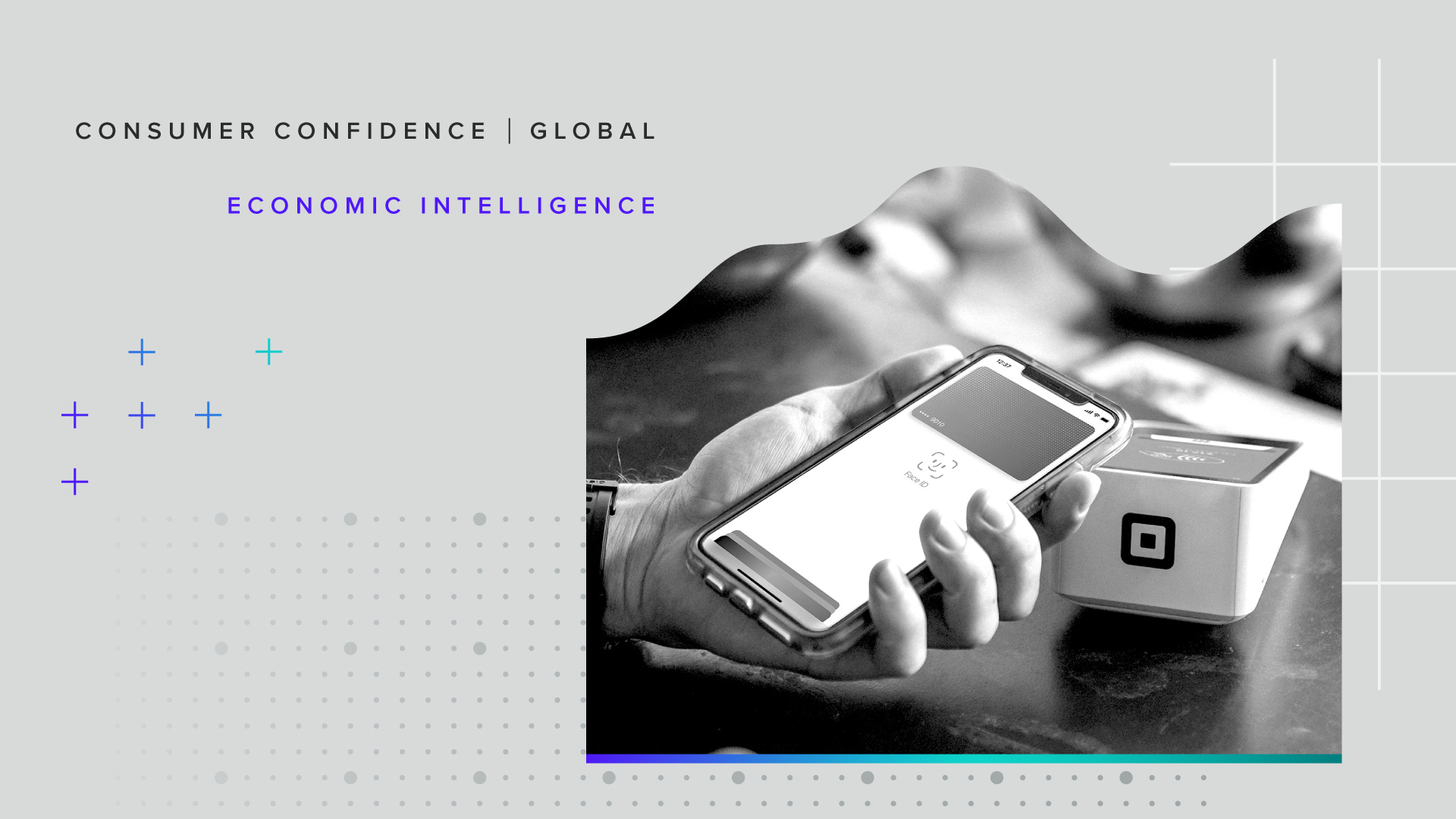 Global consumer confidence rose broadly in January, with Morning Consult's GDP-weighted measure of consumer confidence receiving a major boost from China's reopening after the conclusion of years of severe COVID-zero restrictions. 

Slowing inflation is buoying consumer sentiment across much of the eurozone for the second consecutive month, especially in Germany, as falling energy prices relieve price pressures.

Consumer sentiment in the United States ticked marginally lower in January as the rebound in confidence that began in July 2022 waned.
This memo offers a preview of Morning Consult's February Global Consumer Confidence Report. Morning Consult Economic Intelligence subscribers can access the full report here.
For full access to Morning Consult's consumer confidence data, see our listing on the Snowflake Data Marketplace.
Consumer confidence rose in January in 31 of the 43 countries tracked by Morning Consult as slowing inflation and economic resilience led to an average monthly increase of 2.2% in the Index of Consumer Sentiment across all 43 countries. 
ECONOMIC INTELLIGENCE
Morning Consult Index of Consumer Sentiment
Monthly % change (December 2022 to January 2023)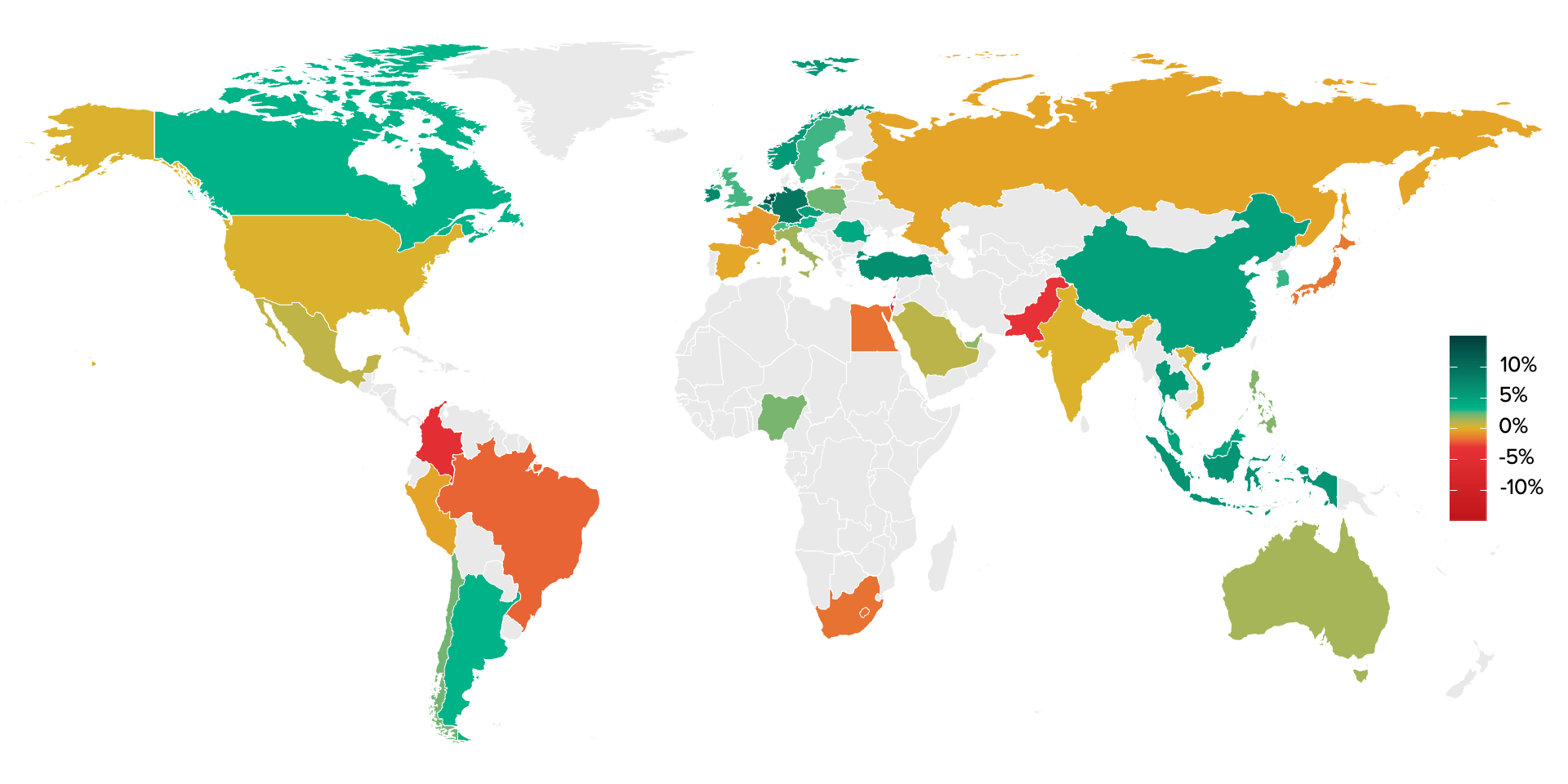 Source: Morning Consult Economic Intelligence
The Morning Consult China Index of Consumer Sentiment has rebounded sharply following the removal of COVID-zero restrictions in the country, helping to lift global sentiment, especially on a GDP-weighted basis. China's reopening-driven surge in confidence has the potential to usher in a period of stronger demand and economic activity in Asia's largest economy. The rise in sentiment is being driven in large part by China's young people, who are eager to emerge from COVID zero. 
ECONOMIC INTELLIGENCE
Morning Consult China Index of Consumer Sentiment, by age
(30-day moving average)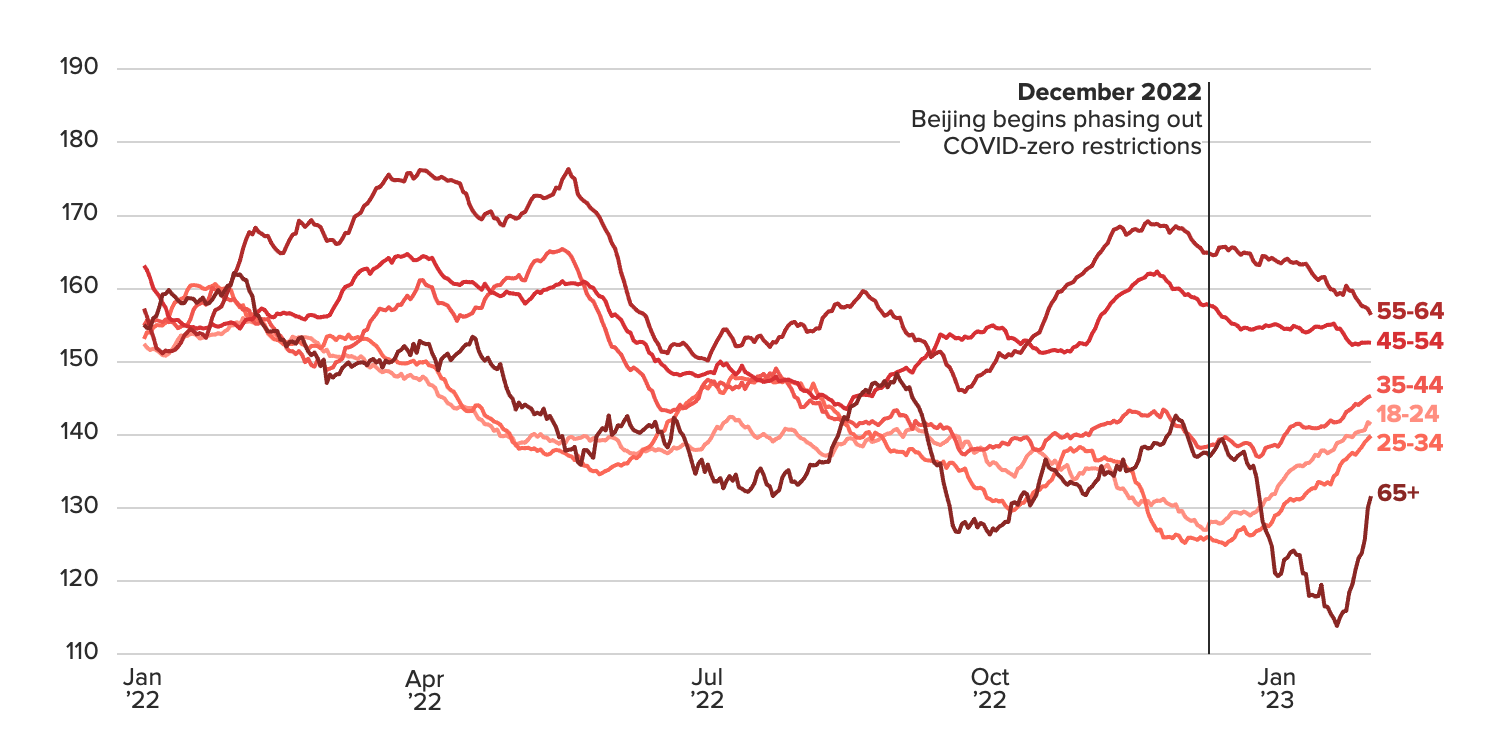 Source: Morning Consult Economic Intelligence
Consumer sentiment is also rebounding quickly across much of Europe as inflation begins to roll over and a much-feared winter energy crisis has failed to materialize. Germany especially has seen a strong rally in confidence since November, with the United Kingdom likewise witnessing a bounce in optimism. On the other hand, sentiment in France dropped in January amid an uptick in inflation and protests around pension reform. Overall, rapidly rising consumer confidence across much of the continent will support the view that Europe may be able to avoid a recession this year. 
Despite recent gains, consumer confidence in the United States and Canada remains well below pre-pandemic levels. In the United States, an uptrend in sentiment that began in July 2022 waned in January as uncertainty clouded the economic outlook. Confidence in Brazil has tumbled, and Mexico is now the clear outperformer in the region — but an economic slowdown in the United States could present major headwinds for Mexico. More broadly, a simultaneous increase in interest rates by central banks across the Americas over the past year will likely dampen demand and growth in 2023.
About this report
Morning Consult's monthly Global Consumer Confidence Report provides a comprehensive assessment of the economic views and expectations of consumers across major global economies.
Businesses and investors rely on this report to understand emerging trends in consumer demand and personal finances.
The report draws on Morning Consult Economic Intelligence, a high-frequency data set reflecting more than 17,000 daily economic surveys across the world's 43 largest economies.
While the data in this report is primarily presented as a monthly average, the underlying data is collected, processed and reported daily as part of Morning Consult Economic Intelligence. 
Full methodology and average daily sample sizes per country can be found here.