Decision Intelligence Use Cases in the Retail Industry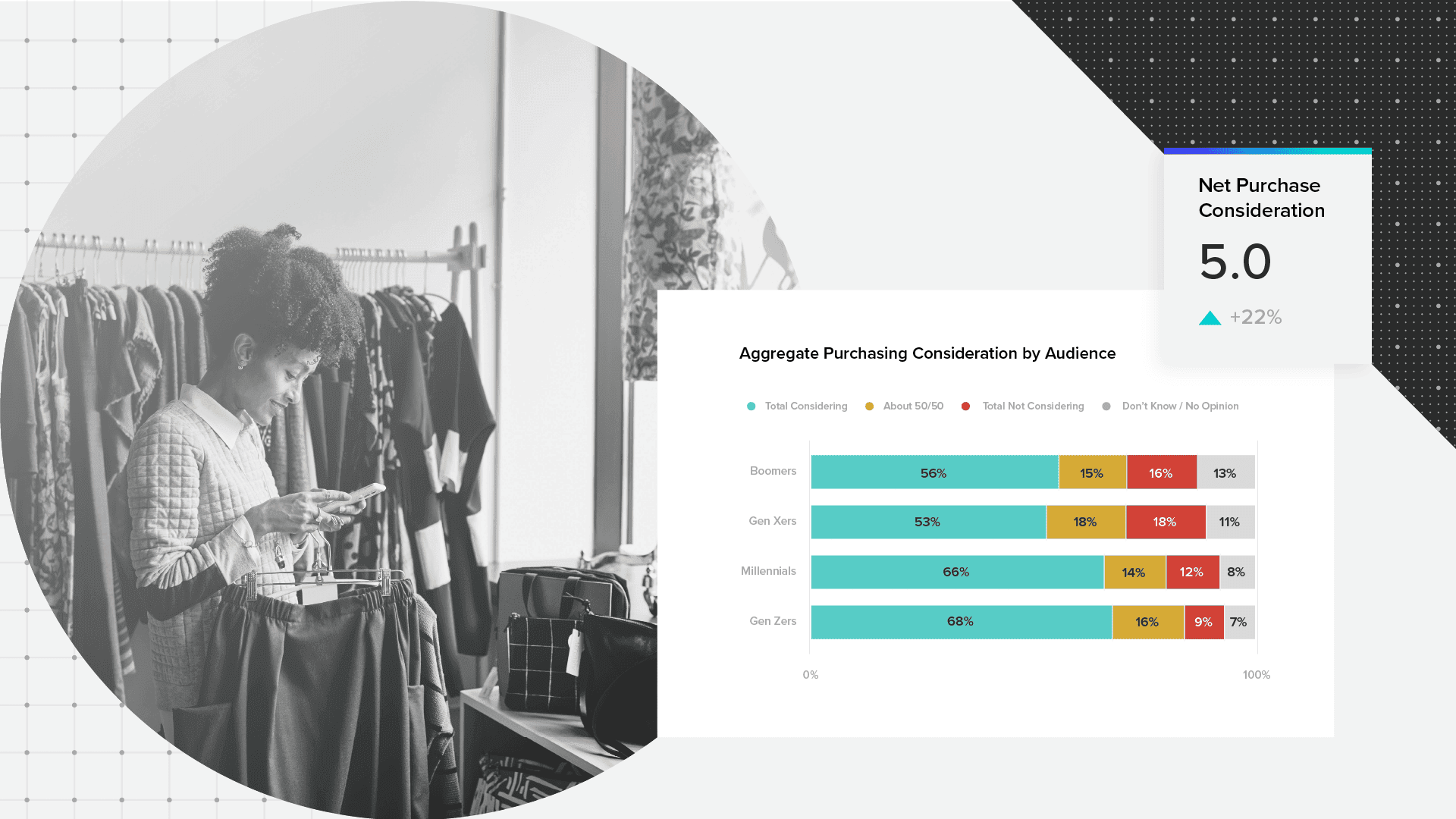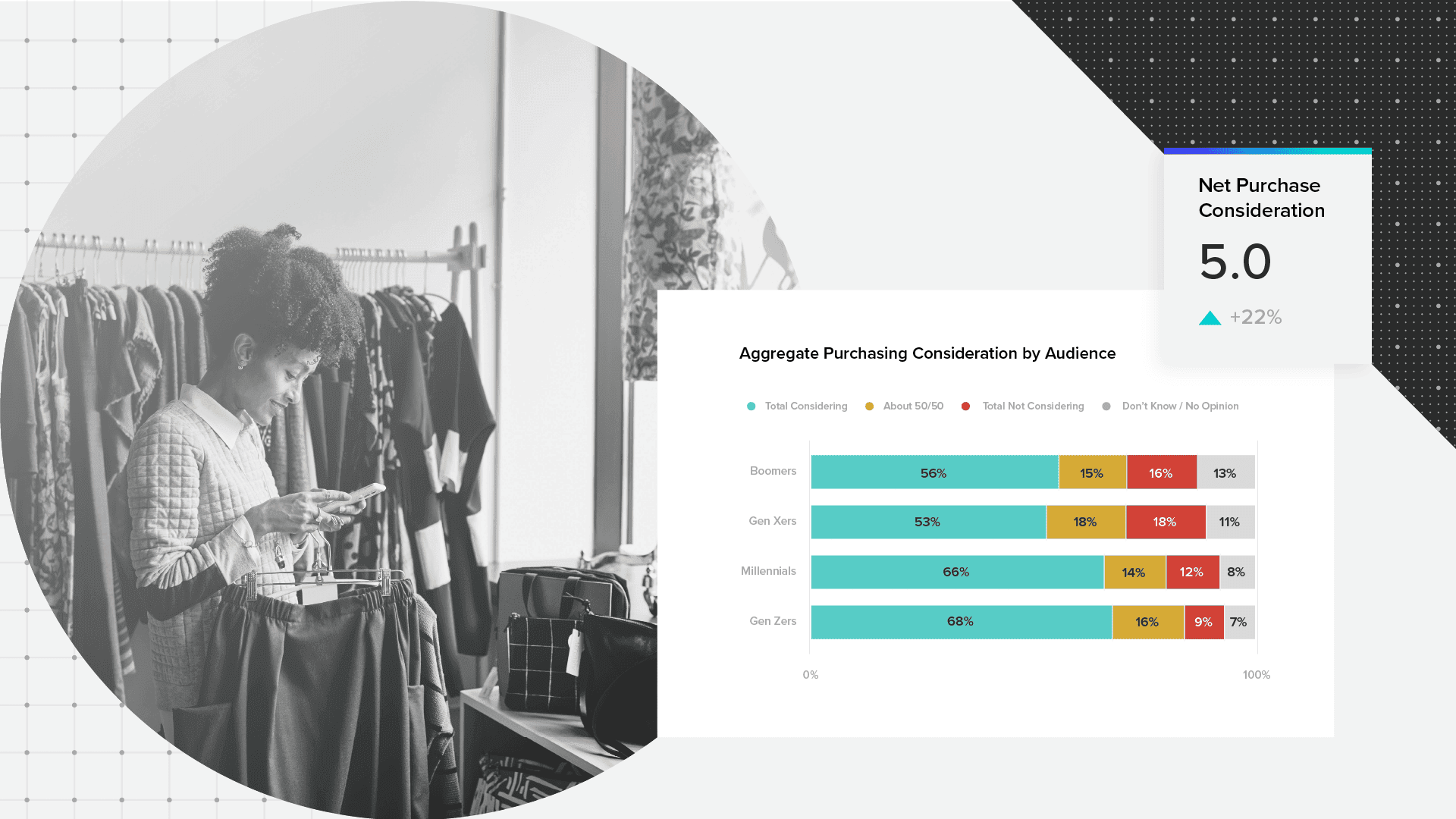 Morning Consult
February 24, 2023 at 5:00 am ET
The COVID-19 pandemic and subsequent rise in inflation have had a lasting impact on the retail industry.
According to Morning Consult's State of Retail & E-Commerce report, the retail space has seen a decline in purchasing consideration, meaning retail and e-commerce brands must explore new ways to attract and retain customers.
Uncovering emerging retail trends, improving the customer experience and increasing brand loyalty are effective steps retail brands should consider to gain a competitive edge and make informed decisions in a rapidly evolving marketplace.
---
How does Decision Intelligence compare to business intelligence? 
Decision Intelligence is an emerging discipline, and many teams may be accustomed to business intelligence tools. Check out "Decision Intelligence vs. Business Intelligence" to learn how these approaches are different and which is right for you.
---
Uncover emerging retail trends and navigate changing shopping behaviors
Understanding shifts in retail trends and shopping behaviors is key for retail brand leaders looking to inform their business decisions in the year ahead. This information can help your brand:
Maintain or grow top-of-mind awareness with your target audience

Boost revenue by allowing you to tailor products to consumer wants and needs

Get ahead of the competition by informing a customer-centric strategy
By leveraging Decision Intelligence, you can pair retail trend data with predictive analytics, which will allow you to not only keep up with current consumer behavior, but also accurately predict how behavior will continue to evolve. This capability is especially valuable during times of economic uncertainty.

Morning Consult releases a monthly retail industry tracker that tracks shifting retail & e-commerce industry trends through a monthly survey of U.S. adults. Most recently, we've observed that: 
Fewer shoppers say they enjoy shopping amid still-high inflation

. Just under half (49%) of shoppers said in January that they prefer in-store shopping because they enjoy the experience, a series low.

Learn more.

"Buy online, pick up in-store" fulfillment options are most popular among Gen Z adults and millennials

, especially for apparel and beauty or personal care purchases.

More on Gen Z shopping trends.

High-income shoppers make the most returns, and they're more likely to do so in stores or at third-party drop-off sites than by mail. See the data.
Improve customer experience and increase brand loyalty
According to our latest retail & e-commerce industry trends report, average purchasing consideration fell considerably in 2022. With purchasing consideration down, retailers need to explore ways to improve the customer experience and, in turn, increase brand loyalty. To meet these objectives, business leaders should leverage Decision Intelligence to better understand the drivers behind consumers' decisions. 
A Decision Intelligence platform incorporates the power of artificial intelligence, automation and predictive analytics to help organizations gain insights based on widespread, accurate data. This data helps retailers better understand exactly what customers are looking for, what's driving purchasing consideration and sales, and ultimately how to retain customers.

Inform your shopper marketing strategy and measure campaign effectiveness
Creating an effective shopper marketing strategy and measuring campaign effectiveness are essential for retailers to better understand customer behavior, create and continuously improve targeted campaigns, increase brand loyalty, and differentiate from competitors. Using Decision Intelligence in marketing can help retail brands:
Define a competitive set

Segment customers

Anticipate market needs

Enable

brand tracking

Develop customer-centric messaging

Calibrate offerings to economic conditions

Track campaign resonance
A Decision Intelligence platform can also provide reliable competitive data, allowing businesses to keep a pulse on competitor performance and the overall market.
Optimize inventory management with foresight into consumer demand
Having access to high-frequency, high-quality data helps leaders in the retail industry maintain the correct amount of inventory required to meet consumer demand while reducing costs and improving cash flow. Decision Intelligence is designed to solve this objective by pairing high-quality, high-frequency survey research data with predictive analytics. 
Traditional business intelligence gives retailers access only to historical consumer data. With Decision Intelligence, you can not only track consumer demand in real time, but also accurately forecast future demand. Leveraging this strategy will help improve customer satisfaction and retention — two factors essential to business growth.
As a category leader, Morning Consult surveys thousands of adults across the globe daily to provide reliable insight into consumer trends. Our technology allows retailers to monitor key shopper segments for indications of changing demand and behavior patterns so they can make informed business decisions. Learn more.

Gain a competitive advantage in the retail industry
Navigating a rapidly changing retail landscape is no small feat. Brands will need to gain a competitive advantage and make data-driven decisions to position themselves successfully in the industry in 2023. 
One of the most effective steps brand leaders can take is ensuring they understand the current retail landscape so they can position their strategy accordingly.
Morning Consult's semiannual State of Retail & E-Commerce report takes a closer look at changing consumer shopping behaviors and expectations and their implications for the industry's future. In addition, Morning Consult frequently releases data-driven publications that cover the latest retail and e-commerce trends and findings.
Schedule a conversation
Morning Consult is reshaping the decision-making process for business leaders. Get in touch with our team of experts to learn how our Decision Intelligence platform can transform your retail strategy.