Achieve Product Launch Success With Decision Intelligence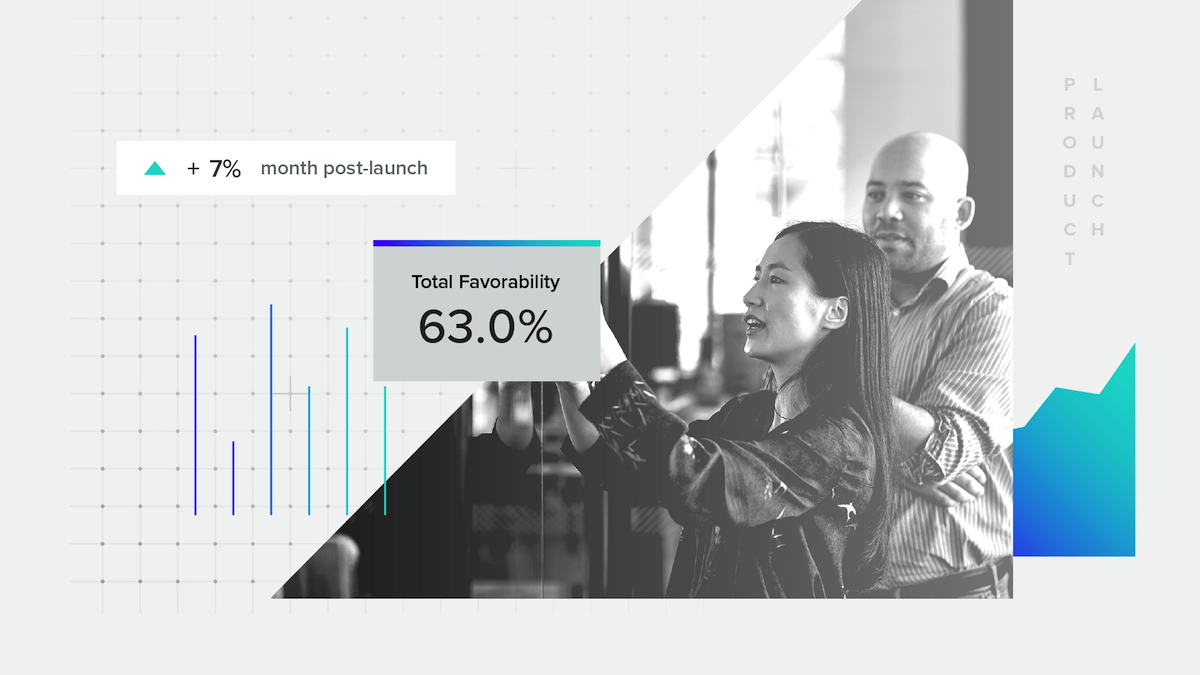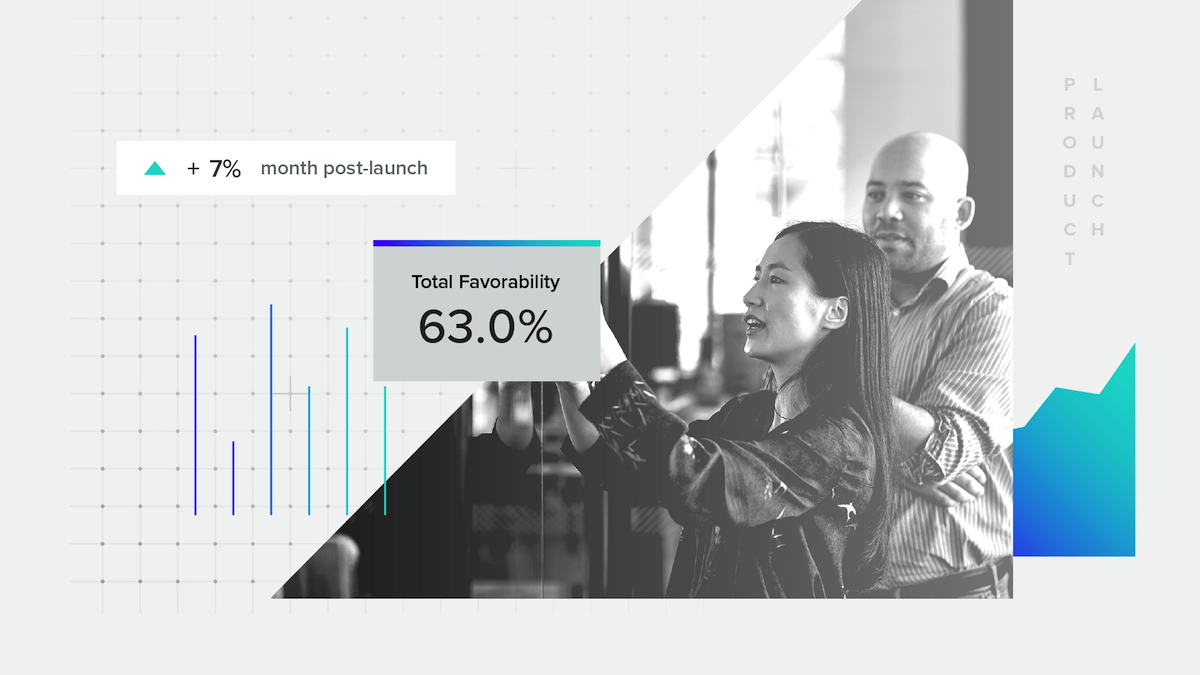 Morning Consult
March 10, 2023 at 5:00 am ET
A product launch is an organization's effort to bring a new solution to the marketplace. However, as the landscape grows saturated with similar products and services, it becomes increasingly difficult for businesses to deliver new product offerings that stand out among the competition.
Product teams often struggle to determine what product messaging will effectively resonate with their target audience and buyer personas. Working in tandem with sales and marketing teams is crucial to inform this messaging, but several other measures should be considered when developing a comprehensive product launch strategy.
What makes a successful product launch? 
A successful product launch begins with aligning your product launch strategy with your overall business objectives. Most commonly, business leaders hope to achieve:
Revenue growth

. Revenue growth often goes hand in hand with a

successful product launch

. After all, a new product launch is designed to solve the needs of your customer base.

Increased brand awareness

. Introducing a new product attracts attention from both existing and prospective clients. Large product launches in particular generate publicity for an organization, which is a great way to grow your audience.

New business opportunities. Launching a successful product often results in new partnerships with and investments from other key players in the market, which can lead to business opportunities.
Analyzing these areas can help product, sales, insights and marketing teams determine if their product launch strategy was successful and adjust their post-launch strategy accordingly.

Improve the product launch process with Decision Intelligence 
While market research is commonly leveraged in product development, leaders are now beginning to lean more on Decision Intelligence to inform their overall product launch strategy.
With its ability to deliver an advanced level of data and predictive insights, Decision Intelligence is becoming a key component of modern-day product strategies. Product teams rely on the granular insights that Decision Intelligence can provide, including intel on their target market, audience segmentation, marketing campaign effectiveness, consumer demand, buyer objectives and the competitive landscape. Learn more.
Product launch success strategies
Your pre-launch marketing strategy is equally important as your post-launch strategy when it comes to a successful product launch. Your pre-launch strategy should include:
A deep understanding of your target market
First and foremost, you need to understand your target audience to be able to market to them effectively. This means understanding their pain points and objectives, and ensuring that your product solves their needs. This information is often collected through research and reliable surveys, and it's a first step in building buyer personas. Utilizing Decision Intelligence can take this process further.
Comprehensive competitive analysis
To ensure that your brand and product stand out in the market, it's essential to complete an in-depth analysis of your company's competitors. This means understanding their products, mission, advantages and disadvantages, and positioning your brand strategically. If you find that your product solves a common pain point that your competitors have failed to address, make sure to emphasize this in your product messaging.
Extensive product testing
Rolling out a product to a beta group before launch is a great way to collect customer feedback — good and bad — before your product hits the wider market. Negative feedback can help shape your future strategy and pivot accordingly, while positive feedback can be leveraged in marketing and communications.
Your product-to-market launch and post-launch strategy should include an analysis of:
Performance across multiple digital channels
In today's world, it's essential to get your message out on all platforms. This means product teams must collaborate with sales and marketing teams to ensure that product promotion is spread across email, social media platforms, websites and earned media coverage. Analyzing how your product promotion performs on each channel can help you efficiently optimize your marketing efforts and advertising spend.
Customer feedback
Collecting customer feedback is crucial to your long-term product strategy. It can help inform the development stage, proactively correct pain points and ensure that the product is advancing to meet the needs of an evolving market.
Marketing campaign effectiveness
Measuring the effectiveness of your product marketing campaigns can help you continuously adjust strategy and optimize return on investment. Prioritizing a thoughtful campaign effectiveness analysis with Decision Intelligence can ensure that your post-launch strategy is set up for success. Learn how.
Identify and understand your target audience
Target audience analysis helps identify the characteristics, interests and behaviors of your target audience, which will influence every step of your strategy. As mentioned above, teams often collect this data through research and reliable surveys — and more recently, through Decision Intelligence. Compared with traditional survey research, Decision Intelligence can provide brands with accurate, high-quality target audience data and analysis in a fraction of the time.
In this Morning Consult case study, we observe how Decision Intelligence helped a large e-commerce brand understand its target audience and build three effective brand awareness campaigns.
As the company prepared to launch new campaigns to drive awareness and consideration of its high-end sub-brands, it required a deep understanding of luxury consumers that traditional market research companies aren't equipped to provide. Utilizing Decision Intelligence helped deliver:
A robust view of the company's target audience

. Through

Morning Consult's custom research techniques

, we brought these customers to life for the client, using data to describe their spending habits, motivations, values, finances and more.

Strategic recommendations for brand differentiation

. After sorting luxury shoppers into key consumer groups,

Morning Consult

provided clear guidance on which audience segments each of the company's sub-brands should target.

Advanced analytics through every stage

. By leveraging Decision Intelligence, Morning Consult provided analysis not only during the rollout, but also during the scoping and research phases, informing the client's overall strategy.
In an ever-evolving business landscape, leaders depend on Decision Intelligence to effectively position and differentiate new products.

Schedule a conversation
Morning Consult is helping companies build stronger, more effective strategies with our Brand Intelligence offering. Discover how we can support your brand awareness efforts and inform business decisions with our brand research and analysis technology.