A Business Leader's Guide to Building Brand Trust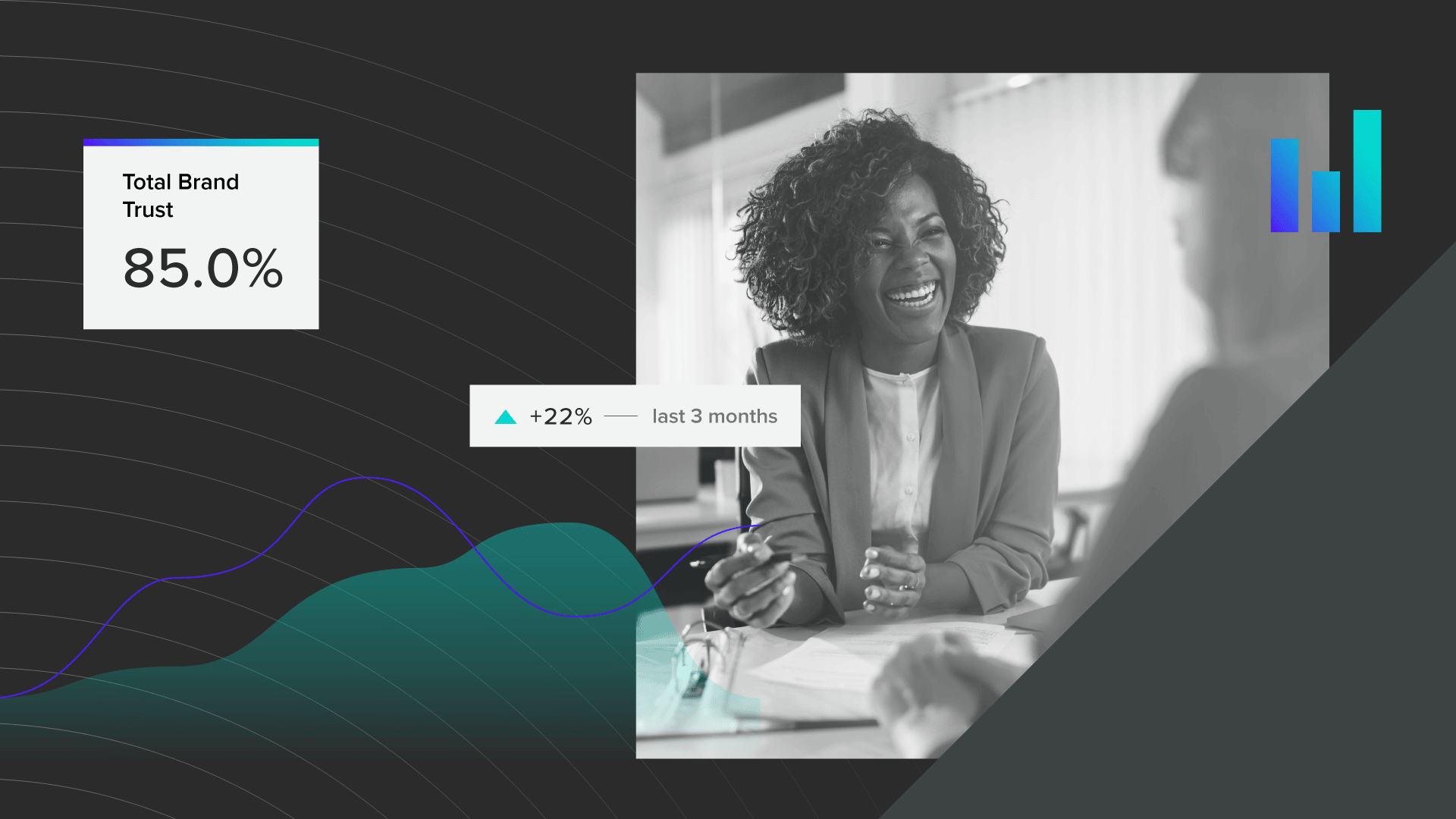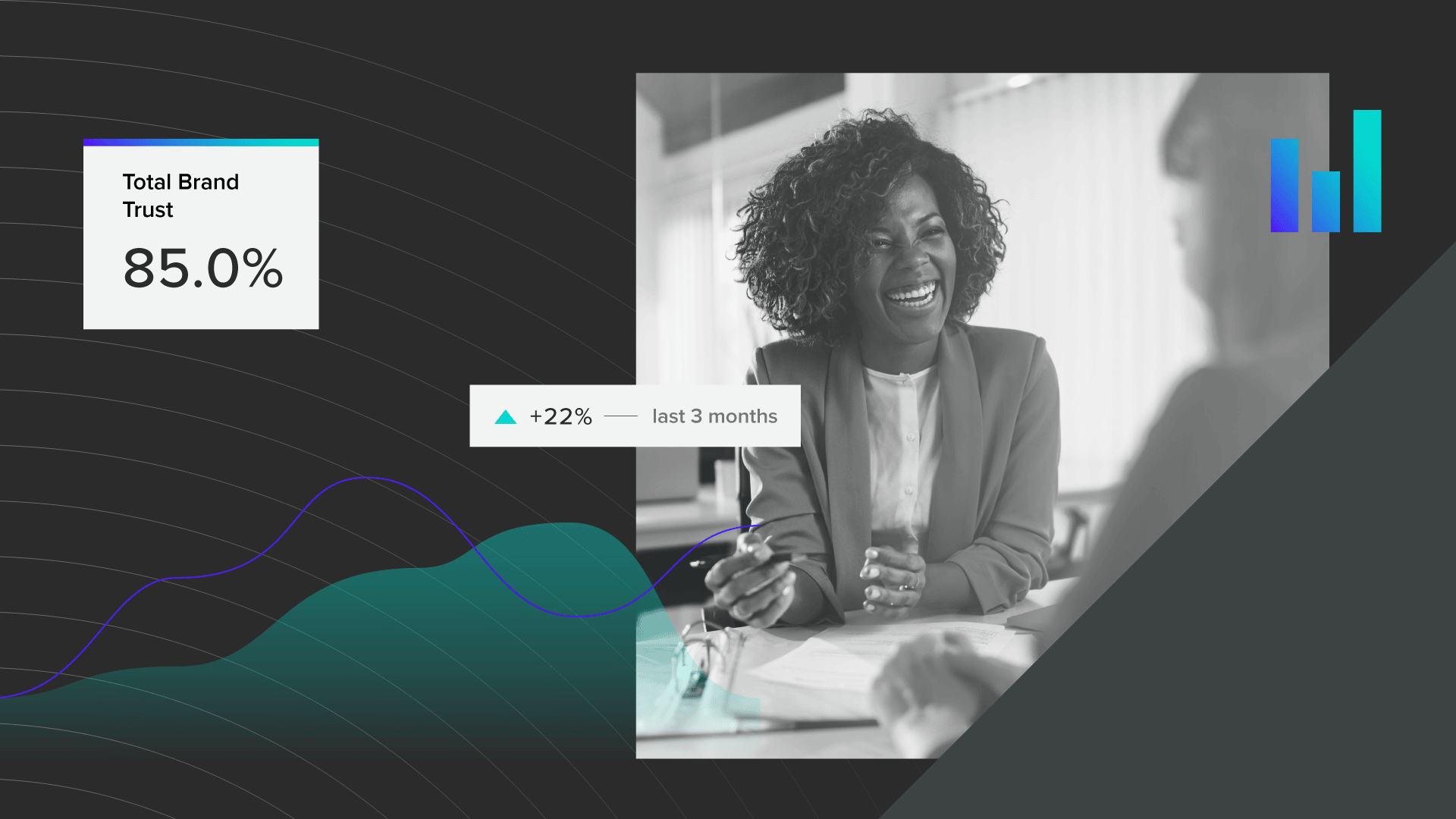 Morning Consult
March 17, 2023 at 5:00 am ET
Building brand trust isn't always easy, but it is essential for every business. After all, brand trust is one of the largest considerations in consumers' purchasing decisions. And with consumers being able to engage with brands in real time through digital channels, now is the time for companies to prioritize building trust across their brand and industry.
Below we'll discuss the most effective ways to build brand trust and what brands should consider before developing a strategy.
What is brand trust? 
Brand trust is the level of confidence consumers have in a brand's ability to deliver on expectations. Brand trust is most commonly built and measured through:
Quality of services provided

Customer experience

Reliability of products

Data security and privacy

Public perception
By consistently meeting its customers' expectations, a brand can achieve a high level of trust. But why is this important?
The importance of building brand trust 
When consumers trust a brand, they're more likely to make repeat purchases, recommend the brand to others and defend it against criticism. This trust helps build customer loyalty and retention, which are crucial for long-term success.
In fact, according to Morning Consult's Most Trusted Brands report, when thinking about trust,
consumers across the globe prioritize good-value pricing and strengthening the relationships they already have with their favorite, long-established brands.
Keep reading to learn about the benefits of building brand trust.
Building brand trust can increase sales and customer retention
Increasing brand trust helps set the foundation for customer retention, which can lead to an increase in sales over time. That's because consumers with a high level of trust in a brand are more likely to buy its products, regardless of price. They're also more likely to explore other products from the same brand.
For example, let's take a look at Ritual, a company that offers online subscription services for multivitamins and other health products. Since its launch, Ritual has stuck by its promise to provide quality products and transparency with regard to ingredients, earning the company glowing reviews along the way. These efforts helped Ritual build high levels of trust and loyalty among its customer base, which in turn allowed it to grow its product offerings from just a basic multivitamin to a comprehensive supplement line, including prenatal vitamins, gut health support and essential protein powders.
Consumers buy from brands that align with their values
A company's values play a huge role in building brand trust. These days, there's a large focus on a company's corporate social responsibility, which typically includes:
Reducing carbon footprints

Diversity, equity and inclusion

Charitable efforts globally

Environmentally conscious investments
As the reality of climate change becomes more pronounced in our everyday lives and consumers continue to hold organizations accountable, sustainability will be a major factor in establishing brand trust in 2023 and the years to come. Morning Consult's Sustainability Report unpacks consumers' attitudes, behaviors and expectations around sustainability, as well as how it influences brand trust. Download the full report to explore what this looks like across different industries.
With corporate social responsibility initiatives on the rise, the pressure continues to fall on CEOs to speak out on issues of political, social and cultural importance. You can explore consumer expectations of corporate leadership further in Morning Consult's CEO report.

How to build brand trust 
Now that we've examined the importance of brand trust, let's evaluate the most effective brand trust strategies.
Set brand trust goals and measure progress
Every organization will have a different set of brand trust goals, but generally, these include increasing sales, maintaining or building loyalty, gaining positive customer reviews, and increasing referrals.
To measure progress, consider leveraging a system like Morning Consult's brand tracking platform. Morning Consult Brand Intelligence and custom brand tracking are designed to:
Benchmark brand perception and perception against competitors in real time

Build profiles of niche audience groups

Help make strategic decisions about partnering with specific influencers or brands

Identify the right value propositions, formats and channels for reaching key consumer groups

Measure the impact of a public crisis on brand trust and sales metrics

Test different pricing models and feature sets for bringing new products to market
Learn more about the importance of brand tracking here.
Consistently provide great customer experiences
Consistently providing a positive customer experience will be a huge factor in not only growing your customer base, but also maintaining it. Personalized, high-quality experiences show customers that their needs are understood, which translates to increased brand loyalty over time.
Build a deep understanding of your target audience and market
The more you understand your audience, the more effectively you can target them. And the more intentional you are with your marketing, the more your audience feels understood and connected, increasing the likelihood that they will trust and purchase from your brand.
Soliciting current customer feedback often isn't enough. Morning Consult's custom research solutions aid in monitoring consumer behaviors and brand perception among target audiences, so you can continuously improve customer experience, adjust marketing strategies and differentiate your brand from competitors.

Thoughtfully guide prospective customers to the solution best suited to their needs
Going hand in hand with providing a great customer experience and understanding your target audience is being able to guide prospective customers to the solution best suited to their needs. Brands should never take a one-size-fits-all approach, but rather build a deep understanding of their audience's unique needs and tailor marketing and communications accordingly. The more prospective customers feel their needs are understood, the more likely they are to purchase and maintain loyalty to your brand.
Establish your brand values and stand by them
These days, it's not enough to just state your company's mission. Consumers expect brands to reflect their own values.
Remaining authentic to your spoken values and culture goes a long way with consumers. This means being present on social media platforms by interacting with your audience and showcasing your CSR efforts. The more authentic you are, the more trust you build.
Prioritize and maintain customer relationships
When customers feel that a brand understands their needs and cares about their satisfaction, they are more likely to trust the brand and continue purchasing from it. Maintaining strong customer relationships stems from providing a high-quality experience — the ultimate goal of a successful brand.
Remain honest and transparent in brand communications
Transparent communication allows your audience to look under the hood of your brand, as well as its products and services, so you can maintain an honest and credible reputation. You can showcase this in several ways, such as maintaining public social media accounts where people can engage, interact and provide public feedback. Food & beverage brands, for example, often achieve transparency by publishing the ingredients of their products.

Inform your entire brand strategy with Morning Consult Brand Intelligence
Morning Consult Brand Intelligence enables communications, marketing and insights professionals to take their brand strategy to the next level.
We survey tens of thousands of people across the globe every day to provide real-time data on what consumers think about thousands of brands and products, giving business leaders the competitive advantage they need to make more informed decisions and achieve brand growth. Access to our data can help brands not only build trust, but also:
Improve overall brand health

Benchmark key competitors

Measure marketing campaign effectiveness

Track and respond to crises

Launch new products
Schedule a conversation
Looking for intelligent brand data to inform your strategic decision-making? We've got you covered. Schedule a conversation with us to learn more.