Brands
Essential marketing and PR news & intel to start your day.
January 14, 2022
How to Make Returns More Painless
We all get them: unwanted gifts from the holiday season. But while the majority of consumers who have made returns in the last month said they brought the items back to a store, new Morning Consult data shows a higher share of respondents were "very satisfied" making returns via a third-party drop-off point than those who said the same about making returns at a store or through the mail, according to Morning Consult retail and e-commerce analyst Claire Tassin. Return Drop-Off Points Are a Win-Win for Retailers and Consumers
Morning Consult Brands will be off Monday for Martin Luther King Jr. Day. The weekday newsletter will resume Tuesday.
Top Stories
Anheuser-Busch InBev SA debuted a new modernized logo, which combines barley leaves and clinking glasses and also doubles as a globe, all to reflect the new tagline, "To a Future With More Cheers." The new logo, created by consultancy group Prophet, is designed to get consumers to "think about a future with more innovation, a future with more sustainability, and, ultimately, a future with more happiness," said Richard Oppy, AB InBev's global vice president of global brands. (

Campaign US

) 

The Richards Group is changing its name and logo to TRG, as the advertising firm further distances itself from founder Stan Richards, who left the agency in 2020 after he made racist comments during a client meeting. A spokeswoman said there is "no final timetable" as to when the rebranding would be complete. (

Ad Age

)

In a major blow to the Biden administration's efforts to increase the COVID-19 vaccination rate, the Supreme Court blocked the administration's vaccine and testing requirement for large businesses, though the court allowed a national vaccine mandate for certain health care workers to go into effect. In response to the decision, President Joe Biden said it's now up to states and employers "to determine whether to make their workplaces as safe as possible for employees." (

CNN

)
Events Calendar (All Times Local)
A MESSAGE FROM MORNING CONSULT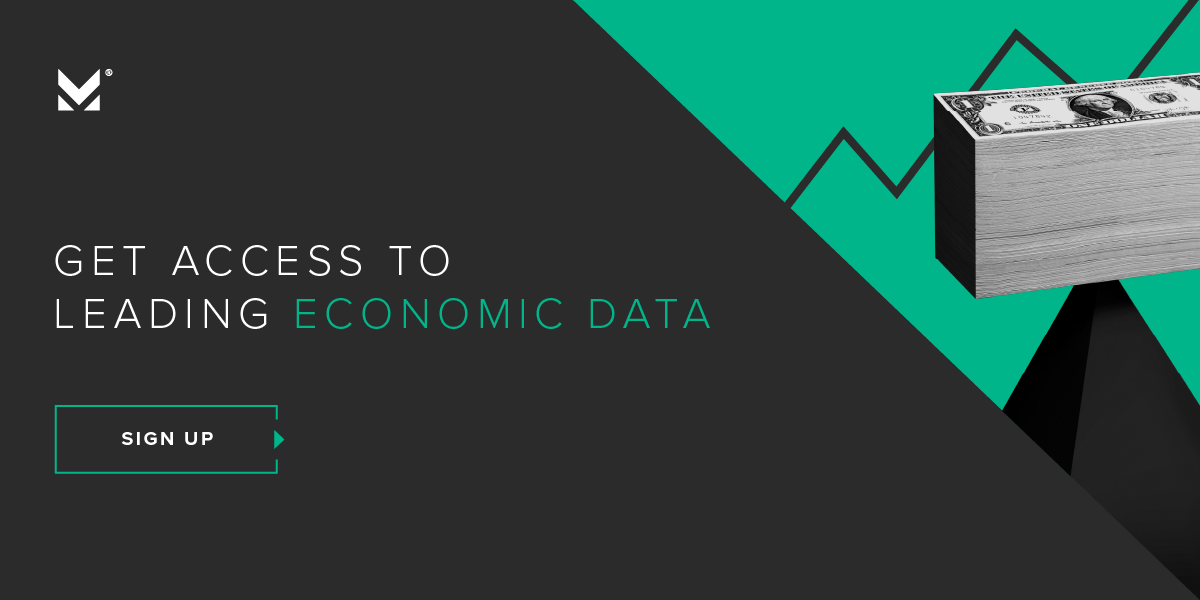 What Else You Need to Know
How PepsiCo Is Using the Mannings to Spur Soda and Snack Sales Before Super Bowl
Jon Springer, Ad Age
A rickety school bus, fueled with the energy of the "Manningcast" and whose passengers have 10 Super Bowl rings between them, rolls its way toward the Super Bowl in a new multi-brand campaign from PepsiCo.
Expedia Says Its Super Bowl Ads Are 'Vote of Confidence' in Travel Sector
Megan Graham, The Wall Street Journal
Expedia Group Inc. is advertising in the Super Bowl as the travel industry hopes for a more robust rebound and the company seeks to breathe new life into its brands.
Google is hiring for more than 1,200 advertising positions. Here's how much it pays for sales, engineering, and business roles.
Lauren Johnson and Alex Nicoll, Insider Premium
Insider pulled salary data from 2020 and 2021 H1-B visas to see how much these jobs pay.
11 advertising companies that are top M&A targets in 2022 as marketers pour money into TikTok and the metaverse
Patrick Coffee, Insider Premium
Buyers are circling data, healthcare marketing, and metaverse companies.
'60 Minutes' Streaming Spinoff Canceled at Paramount Plus
Brian Steinberg, Variety
The clock has stopped ticking for "60 Minutes Plus," the streaming spinoff of the venerable CBS News mainstay that was once envisioned as a means of introducing the next generation of viewers to the popular Sunday newsmagazine that has been broadcasting for more than half a century.
'Home Work' to Return to Magnolia Network After Probe of Renovation Complaints
Jennifer Maas, Variety
Magnolia Network has decided to return "Home Work" to its lineup after initially pulling the show due to complaints made by homeowners about the quality of work done by the contractors who host the unscripted series.
Will Zynga Sale Set Off Wave of Video Game Deals?
Georg Szalai, The Hollywood Reporter
Take-Two Interactive reached an agreement to acquire the mobile game juggernaut for $12.7 billion, but there could be other bids amid the 45-day "go-shop" time frame, analysts suggest.
Despite Omicron, Film Studios Make a Risky Bet on Theaters
Brian Eckhouse, Bloomberg
Potential blockbusters such as sequels Avatar 2 and Top Gun: Maverick will show whether Americans are ready to go out to the movies again.
News Publisher Grid Aims to Differentiate Itself Through Its Interconnected Approach
Mark Stenberg, Adweek
The company will put its signature collaborative style to use for brand partners
Streaming platforms and service providers are teaming up to woo subscribers
Kelsey Sutton, Marketing Brew
Streaming services are really taking the adage "the more, the merrier" to heart—and not just when it comes to subscriber counts.
Netflix Needs New Subscribers. Its Korean Playbook Is Its Secret Weapon.
Shirley Zhao and Lucas Shaw, Bloomberg
In the race to global streaming domination, Netflix's success with 'Squid Game' and 'Kingdom' gives it a map to winning over the rest of Asia. 
Progressive Signs Naming Rights Deal With Immortals Esports Team
Joe Scalzo, Ad Age
Progressive Corp. is about to be immortalized in the esports world. The Mayfield Village, Ohio-based insurance giant has reached an exclusive, multi-year entitlement agreement with Immortals, a Michigan-based gaming and esports organization that is focused on the Great Lakes region.
Social Media and Technology
The Highest-Paid YouTube Stars: MrBeast, Jake Paul And Markiplier Score Massive Paydays
Abram Brown and Abigail Freeman, Forbes
MrBeast is the new No. 1 with record earnings, and Jake Paul ranks second despite past scandals. Here's how much these celebs raked in.
How Access to TikTok's API Is Crucial for Influencer Marketing Agencies
Emmy Liederman, Adweek
Influencer.com and CreatorIQ are the latest shops to become official TikTok marketing partners
Snap Poaches Twitter, Instagram Execs
David Cohen, Adweek
Snap Inc. filled two roles in its executive ranks by tapping Twitter and Instagram for talent. New senior director of business marketing, North America Win Sakdinan had been with Twitter for nearly six years, most recently as director of North America business marketing. 
Pinterest Sees Big Plans, Big Spending From Men in 2022
David Cohen, Adweek
Pinterest sees 2022 as a big year for spending—by men. In a recent study the platform commissioned from Talkshoppe, Pinterest found that men were setting big goals for the new year, and actively planning to invest the time and money to reach those goals.
Musk says Tesla to accept dogecoin for merchandise
Reuters
Tesla Inc will accept meme-based cryptocurrency dogecoin as payment for its merchandise such as the "Giga Texas" belt buckle and mini models of electric vehicles, Chief Executive Officer Elon Musk said in a tweet on Friday.
Amazon Paying U.S. Workers $40 to Get Vaccine Booster
Mark Di Stefano, The Information
Faced with the Omicron wave of infections, Amazon will pay its U.S. warehouse workers $40 to get the vaccine booster shot. One of the country's biggest employers, Amazon is continuing to use financial incentives to ensure that low-paid hourly workers are fully vaccinated.
Monster Beverage to buy craft-beer maker in alcohol market drive
Reuters
Energy drinks maker Monster Beverage Corp is entering the alcoholic drinks market through a $330 million deal for craft beer and hard seltzer producer CANarchy Craft Brewery Collective LLC.
Microsoft to review harassment policies, including Gates allegations
Ina Fried, Axios
Microsoft said on Thursday that it is launching a review of its policies and practices regarding sexual harassment and gender discrimination, with plans to issue a public report expected this spring.
Instacart's Prepared-Food Delivery Takes on DoorDash
Ad Age
Instacart Inc. is launching a service offering prepared foods from supermarkets in a bid to capture more customers and better compete in the hot market for meal delivery.  
Veganuary's Popularity in the US Spikes With 200 Brands, 95,000 American Participants
T.L. Stanley, Adweek
Veganuary, which encourages people to skip dairy and meat this month, continues to gain traction in the U.S. with 95,000 Americans taking the pledge so far, a double-digit increase from 2021's participation.
Desk Salads Hit by Worst Inflation in U.S. With Romaine Prices Up 61%
Elizabeth Elkin and Leslie Patton, Bloomberg
Retail prices for lettuce are soaring more than any other food item tracked by the U.S. government, including meat. It all points to more expensive salads and higher costs for restaurants like Sweetgreen Inc. and Mexican restaurant chain Chuy's Holdings Inc.
After Getting Omicron, People Live It Up a Little. 'It Was Like "We Can Do This Now." '
Julia Carpenter and Alex Janin, The Wall Street Journal
Many of those who recovered are confident they have emerged with greater protection, judging from what they hear from some medical professionals. And they have emerged with a newfound desire to live it up.
For Remote Workers, the Sick Day Is Over
Ray A. Smith and Kathryn Dill, The Wall Street Journal
For those already working from home, the omicron variant's milder symptoms and changing standards about what severity of illness merits a sick day mean that many Covid-infected workers are powering through, muting themselves on Zoom to cough, sneeze or blow their noses as they muddle through the day.
Omicron Hastens U.S. Restaurants' Sales Drop, Bankruptcy Threat
Alicia Diaz, Bloomberg
Sales decreased at 98% of restaurants across the country in December, according to a poll of 1,169 restaurants conducted by the Independent Restaurant Coalition. Sales dropped by at least half at 58% of those surveyed, while 80% of restaurant owners said omicron impacted their operating hours. 
Lacoste Snaps Back at M&S in Lawsuit Over Crocodile Trademark Spat
Ellen Milligan, Bloomberg
First caterpillars, now crocodiles — Marks & Spencer Group Plc is embroiled in another trademark battle over the shape of a creature.
Unionizing Starbucks, Inspired by Bernie Sanders
Noam Scheiber, The New York Times
The liberal workers the company has long attracted are expanding a union campaign to other cities after a landmark victory in Buffalo.
Ailing Amazon workers struggle to find Covid tests themselves
Louise Matsakis, NBC News
Some spend as long as nine hours trying to notify human resources that they're sick.
Opinions, Editorials, Perspectives and Research
11 Trends that Will Shape Work in 2022 and Beyond
Brian Kropp and Emily Rose McRae, Harvard Business Review
2021 was more volatile than expected, with the rise of new Covid variants, a massive war for talent, quit rates at an all-time high, and the highest inflation levels in a generation. The level of volatility will only increase in 2022. 
The Real Reason Americans Aren't Isolating
Olga Khazan, The Atlantic
Many workers with COVID-19 still—still!—can't afford to isolate, because they don't have paid sick leave.
Amazon's ad business will gain the most share this year, according to analyst survey
Megan Graham, CNBC
Amazon's ad business will continue to grow as more spend comes from TV, search and other digital platforms and as buyers see strong return on investment on the platform, according to a new ad buyer survey from Cowen released Tuesday. Amazon's ad business also appears, at least in buyers' eyes, to be less exposed to the ongoing privacy debate and upcoming Apple privacy changes for ad tracking on the iPhone.
This email was sent by: Morning Consult
729 15th St. NW Washington, DC, 20005, US