Brands
Essential marketing and PR news & intel to start your day.
March 17, 2023
Today's Top News
The U.S. Department of Justice and the FBI are reportedly investigating efforts by ByteDance Ltd.'s TikTok employees to use the app to surveil American journalists, including accessing location data and other private information. (

Forbes

) Meanwhile, the Chinese government is unlikely to agree to a forced sale of TikTok to a non-Chinese owner, signaling the app's future in the United States may be clouded in uncertainty for an extended period. (

The Information

)

Live Nation Inc.'s Ticketmaster will provide ticket-holders for rock band The Cure's upcoming U.S. tour with a partial refund after fans and frontman Robert Smith took to social media to call out "unduly" high fees tacked on to ticket purchases, which in some cases exceed the ticket price itself. It's the latest in a string of fee-related controversies for the live entertainment giant. (

Rolling Stone

) 

Twitch Chief Executive Emmett Shear announced he is stepping down after more than a decade at the helm of the live-streaming platform, which Amazon.com Inc. acquired for $970 million in 2014. President Dan Clancy will assume the CEO role effectively immediately. (

TechCrunch

)
A MESSAGE FROM MORNING CONSULT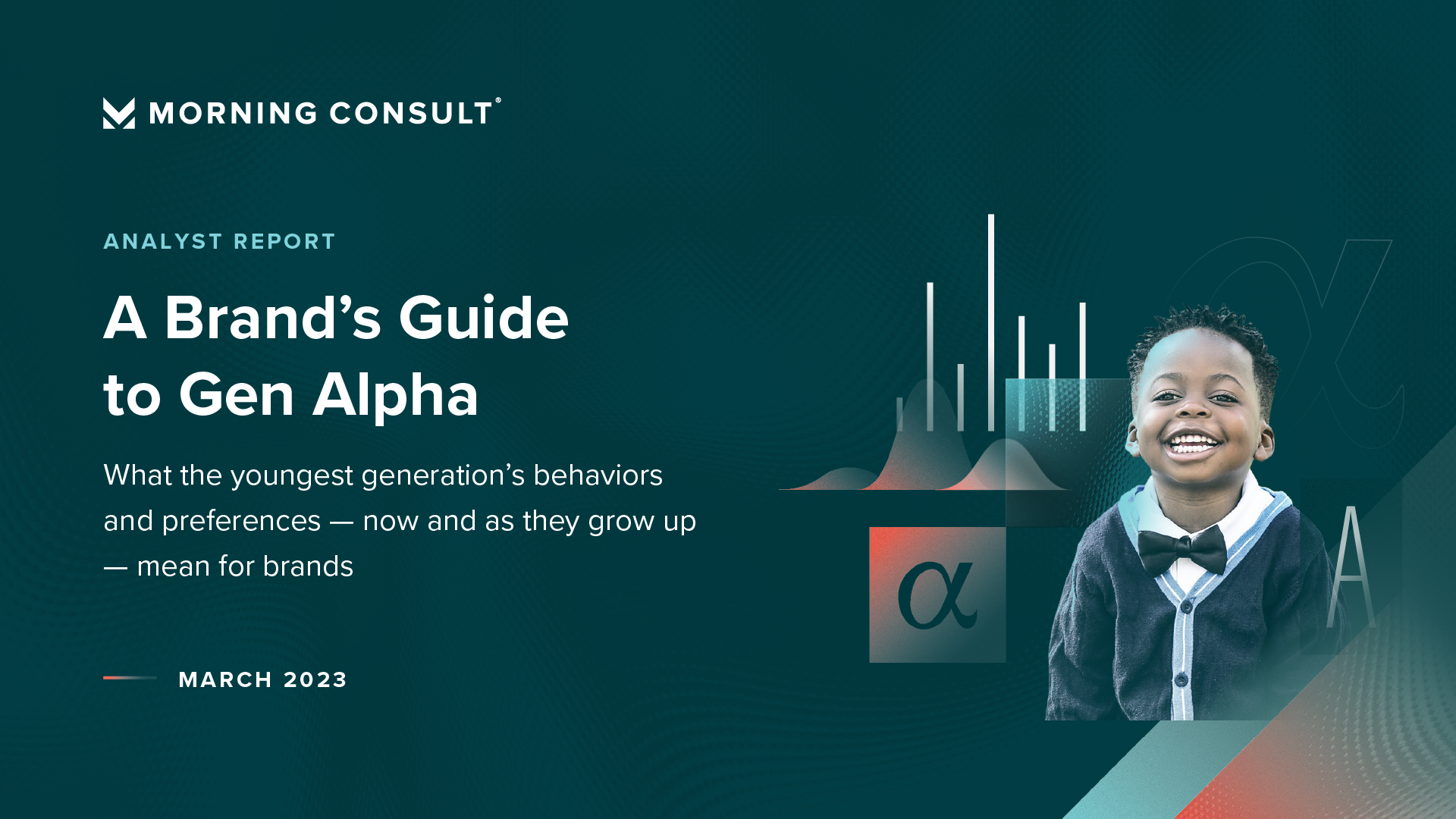 What Else You Need to Know
Geico Slashed 2022 Ad Spend 38%, Other Big Insurers Also Down
Karlene Lukovitz, MediaPost
The four largest personal property and casualty insurers cut advertising spending significantly last year, in part to offset rising costs due to the growing number of climate-driven natural disasters. 
Anheuser-Busch InBev Is Only Brand to Win Cannes Lions Creative Marketer for Second Year in a Row
Brittaney Kiefer, Adweek
Cannes Lions has named Anheuser-Busch InBev (AB InBev) as Creative Marketer of the Year for the second consecutive year–the only brand to achieve this in the history of the festival.
Retail media is upending the business relationship between brands and ad sellers like Amazon and Walmart
Lauren Johnson, Insider
Some advertisers dislike how they're being asked by retailers to buy e-commerce ads.
Understaffed Media Agencies Are Turning to Google and Other Tech Firms For Help
Lindsay Rittenhouse, Ad Age
Platforms are increasingly stepping up to provide resources to ad agencies just to keep client work moving, sources say.
Microsoft Moves Into New Era Of Advertising, Automation
Laurie Sullivan, MediaPost
Microsoft will integrate the technology behind ChatGPT into its workplace software, upgrading PowerPoint, Word, Excel and Outlook with new capabilities in its latest move to win the race toward automation and artificial intelligence across business products and advertising.
Have the Ads in Your Twitter Feed Changed? There's a Reason for That
Patrick Coffee and Katie Deighton, The Wall Street Journal
Direct-response advertisers are spending more on Twitter as recent turmoil under Elon Musk dovetails with a long-term company effort.
Media/Entertainment/Influencers
Surge in Newsmax Ratings Shook Fox News, Then Faded
Joe Flint, The Wall Street Journal
Smaller channel's postelection gains concerned Fox hosts and executives, court documents show; threat didn't last.
Pornhub Parent Company Acquired by Canadian Private-Equity Firm
Todd Spangler, Variety
Ethical Capital Partners (ECP), a private-equity firm based on Ottawa, Ontario, Canada, announced that it has acquired MindGeek. Financial terms of the deal were not disclosed. ECP says it is managed by a "multidisciplinary team with regulatory, law enforcement, public engagement and finance experience."
Megan Colligan Stepping Down As Imax Entertainment President
Anthony D'Alessandro, Deadline
Colligan was prized as a key hire given her working relationships with filmmakers such as Martin Scorsese, Michael Bay, and J.J. Abrams to name a few. She was key behind the scenes in getting exhibition re-opened during the pandemic with proper Covid safety initiatives, and was instrumental in the Imax release of Christopher Nolan's Tenet, the first tentpole to reopen theaters.
TikTok Ban Threat Forces Creators to Rethink Instagram and YouTube as Revenue Streams
Erika Wheless et al., Ad Age
Some creators are looking to diversify their platform mix.
Fox Studio Lot Getting Major Expansion to Ramp Up Production
Etan Vlessing, The Hollywood Reporter
The former 20th Century Fox complex is getting 9 additional soundstages and other new production space after the cameras first started rolling in Century City nearly 100 years ago.
CNN's Prime-Time Experiment Is Off to a Slow Start
Michael M. Grynbaum and John Koblin, The New York Times
Viewership is down in the early going of CNN's new 9 p.m. programming strategy, as the network tries to reinvent itself.
Inspired by a trip to Indonesia, Snoop Dogg launches new coffee line
Heather Chen, CNN
Rapper and entrepreneur Snoop Dogg is expanding his business empire yet again, this time branching out into a line of premium coffee products with beans sourced locally from Indonesia.
Social Media and Technology
UK bans TikTok on government devices
Brian Fung, CNN
The United Kingdom banned TikTok from official government devices on Thursday, adding to similar restrictions imposed by allies in Canada, the European Union and the United States.
Google raises price of YouTube TV to $73 a month, blaming content costs
Kif Leswing, CNBC 
The price of YouTube TV is increasing from $65 per month to $73 per month starting in April, according to an email sent to subscribers Thursday.
Tweets are showing another metric now
Mitchell Clark, The Verge
Twitter is adding yet another public metric to measure posts by. There's now a counter for how many bookmarks a tweet has gotten that lives beside the retweet, quote retweet, and like numbers.
Microsoft Adds the Tech Behind ChatGPT to Its Business Software
Tom Dotan, The Wall Street Journal
Software company announces an AI upgrade for Word, Excel, PowerPoint, Outlook and Teams.
TikTok now lets you start afresh with your For You feed
Marielle Moon, Engadget
It's also updating its ability to reduce repetitive patterns of content that could be harmful to you.
Finding a Buyer for TikTok May Not Be So Easy
Sapna Maheshwari and David McCabe, The New York Times
The Biden administration is pushing TikTok's Chinese owners to sell the app or face a possible ban. But there are many complications to finding a suitor.
Retailers see a tough year ahead, so they're rolling out the recession playbook
Melissa Repko, CNBC
The companies' strategies include stocking up on high-frequency items like food, becoming more strategic about discounts and winning more of loyal customers' wallets.
Five Below to expand higher-priced Five Beyond concept to 400 stores
Nate Deseline III, Retail Dive
CEO Joel Anderson said on a call with analysts that the company is expanding its Five Beyond store-in-store concept. Over the last year, the company converted nearly 250 of its more than 1,300 stores to the new format, which offers items above the company's signature $5 price point. The company will also open 200 stores in 2023. 
AT&T's Lily Hams It Up With NCAA Stars—Past and Present—in March Madness Ad Blitz
Leslie Blount, Adweek
The spots from BBDO LA are part of a large-scale marketing push for the major tournament sponsor.
DSW parent Designer Brands is betting on owned brands for growth
Julia Waldow, Modern Retail
Over the past few years, the company has steadily increased its number of owned brands in hopes of capturing more of the footwear market.
Lost Your Drive at Work? Maybe You Need a Rival
Callum Borchers, The Wall Street Journal
Internal competition could be a cure for quiet quitting, or so some companies hope.
Google nixes paying out remainder of maternity and medical leave for laid-off employees
Jennifer Elias, CNBC
Laid-off Google employees are asking the company to honor their approved medical time off.
A comprehensive list of 2023 tech layoffs
Natasha Mascarenhas and Alyssa Stringer, TechCrunch
From major layoffs at Google, Amazon and Microsoft to small fintech startups and apps.
The strong US job market is helping to give rise to "returnships"
Emily McCrary-Ruiz-Esparza, Quartz
For professionals with an extended career break, returnship programs provide a way back to work. Companies are starting to recognize their benefits, too. 
Dollar General to Spend Extra $100 Million on Stores, Staffing
Brendan Case, Bloomberg
Dollar General Corp. said it would spend an extra $100 million on its stores, mostly to increase staffing, after incurring a series of fines from the US government over working conditions.
Opinions, Perspectives and Research
21% of Fox News Viewers Trust Network Less After Texts Revealed in Dominion Lawsuit: Survey
Andrew Wallenstein and Gavin Bridge, Variety
Exclusive data reveals how private messages from Carlson, Murdoch impacted audience opinions about election fraud.
Dina Srinivasan: exposing the monopoly power of Facebook and Google
Patrick McGee, Financial Times
Yale academic was among the first to show that tech groups' 'free' products could be anti-competitive.
Marketers spent nearly $27 billion last year on ads prompting people to download gaming apps
Ryan Barwick, Marketing Brew
But the "golden age" of mobile gaming might be coming to an end, according to a report from AppsFlyer.
Did marketing kill the metaverse?
Emma Chiu, Creative Review
After 18 months of hype, particularly in the world of advertising, we're still not much clearer on what the metaverse will turn out to be. But, says Wunderman Thompson's Emma Chiu, that doesn't mean we should count it out.
The New Requirement for Landing Media Coverage
Diana Pearl, Business of Fashion
Affiliate marketing income has helped offset losses in print ad revenue, but it's also changed the relationship between brands, publicists and the publications they work with.
This email was sent by: Morning Consult
729 15th St. NW Washington, DC, 20005, US