Brands
Essential marketing and PR news & intel to start your day.
July 19, 2021
Top Stories
Facebook publicly pushed back against the Biden administration's assertion that the social media giant "played a major role" in the spreading of COVID-19 misinformation, highlighting its efforts to convince users to get vaccinated and telling the administration to stop "finger-pointing." A Facebook executive said the company is "not the reason" that the country missed President Joe Biden's goal of having 70 percent of Americans vaccinated against COVID-19 by July 4. (

The New York Times

)

Concern surrounding the Tokyo Olympics is growing as a rise in positive coronavirus cases in Japan has sent Olympic organizers scrambling to address the issue and tens of thousands of participants are entering the country before Friday's opening ceremony. (The Wall Street Journal) A female member of the U.S. artistic gymnastics team tested positive for COVID-19 at a training camp in Inzai, a city northeast of Tokyo. (Bloomberg)
Toyota Motor Corp. has decided to pull its Japanese TV commercials related to the Tokyo Olympics ahead of the games, with a company public relations executive telling the newspaper Yomiuri that the games have "not gained the public's understanding," and that Toyota Chief Executive Akio Toyoda and other senior executives would not attend Friday's opening ceremony. (The Hollywood Reporter)
Events Calendar (All Times Local)
A MESSAGE FROM MORNING CONSULT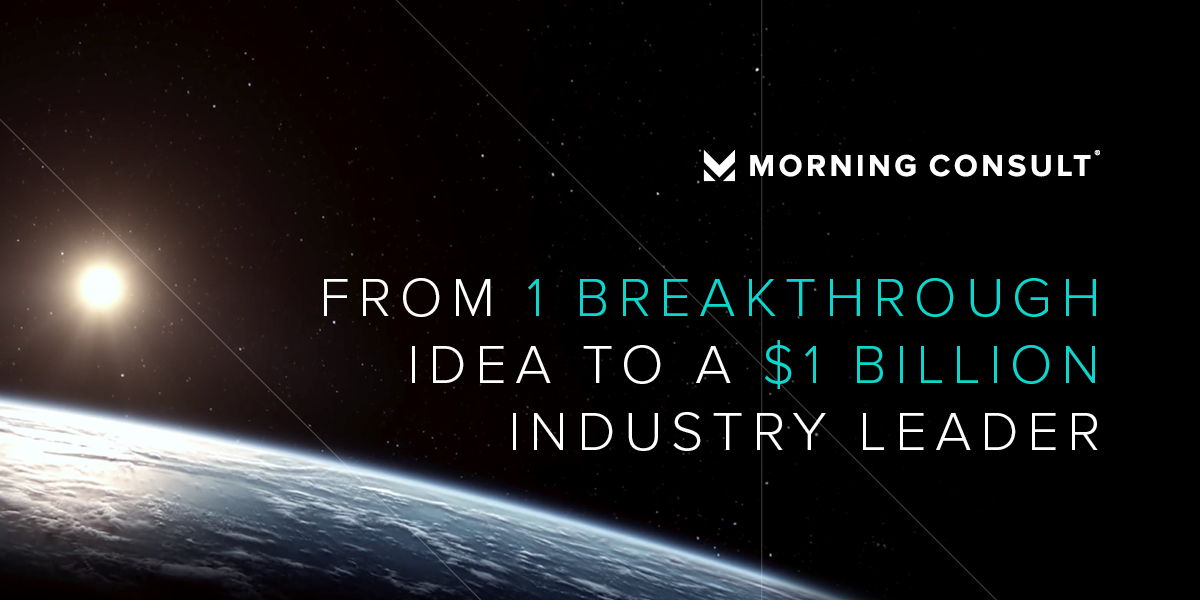 What Else You Need to Know
Movie Theater Owners Blame Marvel's 'Black Widow' Box Office 'Collapse' on Disney Plus Launch
Rebecca Rubin, Variety
Movie theater operators did not mince words in asserting that Disney left money on the table by putting Marvel's "Black Widow" on Disney Plus on the same day as its theatrical debut.
Bill Ackman's Pershing Square drops deal to buy 10% of Universal Music
Elliot Smith, CNBC
Billionaire investor Bill Ackman's blank-check company Pershing Square Tontine Holdings said Monday it had dropped a deal to buy 10% of Vivendi's flagship Universal Music Group.
Film, TV Studios Are Offered Incentives From States After Pandemic Shutdowns
Ryan Nguyen, The Wall Street Journal
More than a dozen states—including the home of Hollywood—are bolstering or considering expanding tax credits and incentive programs for movie and television production, hoping shoots can re-energize their economies.
The CNN and SiriusXM Host Giving Airtime to 'Canceled' Media Stars
Maxwell Tani, Daily Beast
Mainstream reporters and journalists who give a platform to so-called "canceled" public figures often get an earful from audiences who aren't keen to hear from famous people accused of misconduct. But Michael Smerconish doesn't seem to mind.
Peppa Pig, a Pandemic Favorite, Has American Children Acting British
Preetika Rana and Meghan Bobrowsky, The Wall Street Journal
California kindergartner Dani stunned her parents in May when she addressed her mom, who said she was going to the eye doctor, in a polished British accent: "Mummy, are you going to the optician?"
NY Times Suspends Sports Reporter Who Failed to Disclose Her Michael Phelps Book Deal
Lachlan Cartwright and Lloyd Grove, Daily Beast
The New York Times has suspended star sports journalist Karen Crouse, and her future at the paper is being heatedly debated among the paper's top editors, three people familiar with the situation told The Daily Beast, following revelations she failed to disclose her deal to write a book with Michael Phelps while reporting on the Olympic swimming icon.
'Space Jam' dunks on 'Black Widow' to take box office No. 1
Lindsey Bahr, The Associated Press
LeBron James, Bugs Bunny and the rest of the stars of Warner Bros.' "Space Jam: A New Legacy" defied expectations and won the box office this weekend. According to studio estimates Sunday, "Space Jam: A New Legacy" grossed $31.7 million in North America, while "Black Widow" took in $26.3 million.
'This conservatorship killed my dreams': Britney Spears speaks out on her Instagram account
Morgan Keith, Insider
Since the July 14 ruling that allowed her to choose her own lawyer, Britney Spears has taken to Instagram to express her feelings about the decision and those involved in her 13-year conservatorship.
Social Media and Technology
Klobuchar Tells Social Media: 'Take This Crap Off'
Yueqi Yang, Bloomberg
Senator Amy Klobuchar said misinformation on social media about Covid-19 vaccines adds urgency to her call to change liability standards for what is published on their platforms.
Automattic, owner of Tumblr and WordPress.com, buys podcast app Pocket Casts
Ashley Carman, The Verge
Pocket Casts has a new owner. Automattic, which runs WordPress.com and recently purchased Tumblr, announced today that it's acquired Pocket Casts, the well-regarded podcast app. 
Job-Hunters, Have You Posted Your Résumé on TikTok?
Taylor Lorenz, The New York Times
Feeling limited by LinkedIn, some Gen Z-ers are now applying for jobs using TikTok résumés. Employers are paying attention.
What Ever Happened to IBM's Watson?
Steve Lohr, The New York Times
IBM's artificial intelligence was supposed to transform industries and generate riches for the company. Neither has panned out. Now, IBM has settled on a humbler vision for Watson.
Investors Bet on Foie Gras Grown From Cells in a Lab
Jenny Gross, The New York Times
Can foie gras grown in a lab taste just as decadent and creamy as that made from farm-raised ducks or geese?
Twitch Streamers Say The New Identity-Based Tags Have Made The Platform Better
Lauren Strapagiel, BuzzFeed News
As with many decisions Twitch makes, when the platform decided to add identity-based tags in May, there was immediate and heated discourse.
Olympics to miss the mark for many sponsors
Hope King, Axios
The decision to move forward with the Olympics has put sponsors in a tricky position because the games are no longer the predictable investment that they were pre-pandemic.
The Year of Purchasing and Purging
Maria Cramer, The New York Times
For more than 13 years, the molds that Roland Mesnier used to fashion frozen desserts for heads of state, celebrities and the first family of the United States sat in his basement.
Why marketers love mashups, from mac 'n' cheese ice cream to baked bean smoothies
Jeff Beer, Fast Company
There are some product combinations that just go together naturally. Peanut butter and jelly. Ketchup and fries. Mustard and hot dogs. Milk and Oreos. Kraft Mac and Cheese and ice cream.
Jury Awards $125 Million After Walmart Fires Woman With Down Syndrome
Michael Levenson, The New York Times
Walmart said the verdict would be reduced to $300,000, which is the maximum amount allowed under federal law for compensatory and punitive damages.
See Nike's totally rad uniforms for skateboarding's Olympics debut
Elizabeth Segran, Fast Company
For the first time in history, skateboarders are headed to the Olympics. The Tokyo Games will feature skaters from around the world doing gnarly tricks on a newly built skate park.
Subway tried to give away 1 million sandwiches to promote its new menu. Franchisees say almost nobody wanted them.
Nancy Luna, Insider
Subway kicked off an ambitious menu revamp this week with a promotion giving away 1 million 6-inch Turkey Cali Fresh subs on July 13. But some franchisees across the US are now saying that the promotion was a flop, as fewer people than expected showed up to claim a free sandwich.
Walmart Goes Upscale on 'Two-Buck Chuck' Playbook With $10 Wines
Matthew Boyle, Bloomberg
Walmart Inc. is going upscale with its wine offerings — all the way up to $10.
Ghost kitchens are becoming a very real business
Michelle Cheng, Quartz
When the pandemic hit, Samuel Dennigan, the CEO of Strong Roots, a brand of organic frozen food, was no longer able to place free samples inside supermarkets. So he had to find another way to market his product. 
Higher June Retail Sales Bolsters U.S. Recovery
Amara Omeokwe, The Wall Street Journal
Americans stepped up retail spending in June, offering a boost to the economic recovery as it faces concerns about accelerating inflation.
Impossible Foods to Launch Nuggets Into Brewing Faux-Chicken Battle
Deena Shanker, Bloomberg
Impossible Foods Inc. plans to debut a plant-based chicken nugget this fall, the latest imitation meat maker to jump into an already crowded market.
New Ways to Work Anywhere in the World
Krithika Varagur, The Wall Street Journal
Matt Haynes anticipated a grand round-the-world itinerary when he decided to become a digital nomad in January 2020.
Opinions, Editorials, Perspectives and Research
Dara Khosrowshahi, Dad of Silicon Valley
Maureen Dowd, The New York Times
I was just cutting into a juicy piece of steak that the chief executive of Uber, Dara Khosrowshahi, had grilled and plopped onto my plate, when one of his 8-year-old twin boys asked me: "Who was your worst interview and who was your best?"
Marketers, media need to train smarter for the cookieless marathon
Lauren Fisher, AdAge
Now that third-party cookies will survive until 2023, you can relax and prioritize all the things you abandoned in the sprint to alternatives. Or you can feel justified in waiting to act. Right?
This email was sent by: Morning Consult
729 15th St. NW Washington, DC, 20005, US