Brands
Essential marketing and PR news & intel to start your day.
June 23, 2022
As a valued Morning Consult subscriber, your feedback is critical to Morning Consult's product development. We'd like to ask five short questions about your experience with Morning Consult's news and analysis: Take the survey now.
Gen Z's No. 1 News Source
When it comes to news consumption, Gen Z adults have a clear preference for where they turn to: 68% of the generation said it uses social media for news at least once a week — a significantly higher share than the 30% of Gen Zers who said they use online-only news sites, according to new Morning Consult data. 
Read more from Morning Consult media and entertainment analyst Kevin Tran, including how trustworthy Gen Zers find different news sources, from podcasts to cable news networks and newspapers: Trust Isn't Everything When It Comes to Gen Z News Consumption.
Events Calendar (All Times Local)
A MESSAGE FROM MORNING CONSULT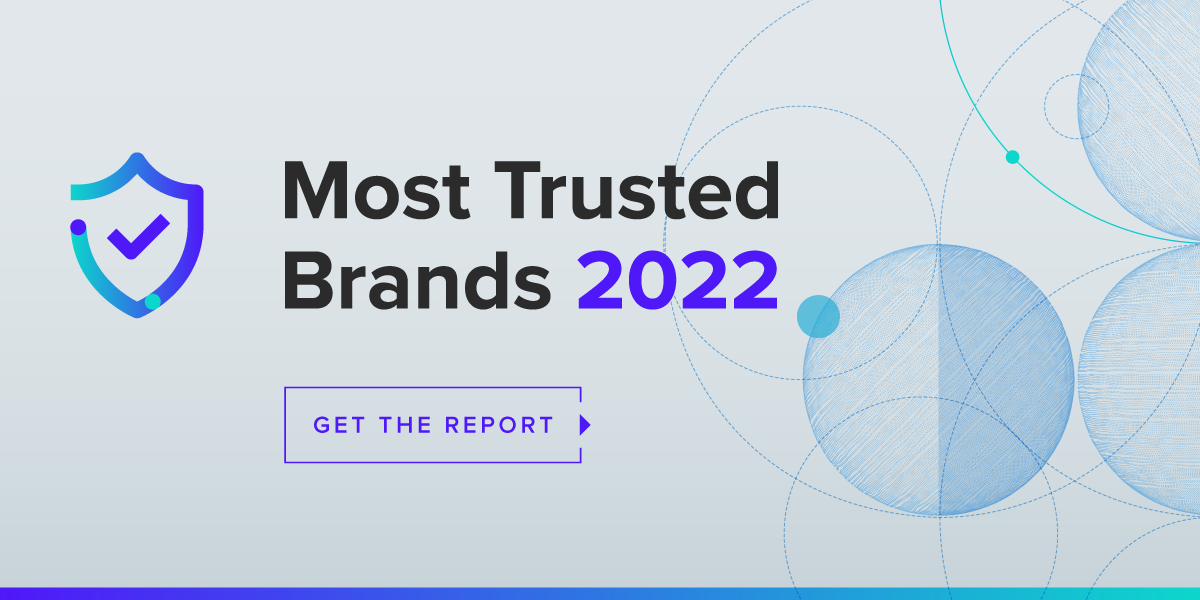 What Else You Need to Know
Social Media and Technology
Facebook Parent Meta Pulls Out of Sponsorship Deal for U.S. 250th Anniversary Project
Jess Bravin, The Wall Street Journal
Facebook parent Meta Platforms Inc. said Wednesday it has canceled its sponsorship agreement with the organization planning the federal government's commemoration of the 250th anniversary of the U.S., a project beset by internal strife and facing a discrimination lawsuit filed by female former executives.
Tim Cook gives clearest hint yet that Apple's building a headset
Todd Haselton, CNBC
Apple CEO Tim Cook recently gave the closest thing to a confirmation that Apple's building a headset.
Mark Zuckerberg envisions a billion people in the metaverse spending hundreds of dollars each
Jordan Novet, CNBC
Meta Platforms CEO Mark Zuckerberg told CNBC's Jim Cramer on Wednesday that the metaverse could be a considerable part of the social network operator's business in the second half of the decade.
Instagram Tests Child Age Verification, but Falls Short of Full ID Checks
Maddie Ellis, The Wall Street Journal
Instagram is making a move to address a longstanding concern of parents and lawmakers: verifying the age of its users, particularly children. Yet the new tools fall short of carding everyone on Instagram.
Twitter, Shopify Reveal Partnership at Cannes Lions
David Cohen, Adweek
Twitter and Shopify unveiled a new partnership at Cannes Lions Wednesday that gives all U.S. merchants on the ecommerce platform the option of tapping into the social network to find potential customers.
U.S. tech companies yank job offers, leaving college grads scrambling
Sheila Dang, Reuters
One by one, over the last week of May, Twitter Inc. rang up some members of its incoming class of new hires who had recently graduated from college and revoked the job offers in 15-minute calls, according to some of the recipients.
Kalley Huang, The New York Times
These selfies, taken with an ultra-wide-angle lens, aren't fussed over. Sometimes they are just "distorted and crazy."
Inside the Push to Diversify the Book Business
Marcela Valdes, The New York Times
For generations, America's major publishers focused almost entirely on white readers. Now a new cadre of executives like Lisa Lucas is trying to open up the industry.
Companies Brace for Impact of New Forced Labor Law
Ana Swanson, The New York Times
Billions of dollars could be at stake as a law banning imports of some products from China goes into effect.
The retail industry is facing a potential wave of bankruptcies – here's why
Lauren Thomas, CNBC
There could be an increase in distressed retailers beginning later this year, experts say, as ballooning prices dent demand for certain goods, stores contend with bloated inventory levels and a potential recession looms.
Sriracha Shortage Is Taking Some Spice Out of Life
Christine Chung, The New York Times
An abysmal spring harvest of Mexican chiles caused an "unprecedented shortage" of Asian hot sauces, a California-based producer said.
Walmart expands health services to address racial inequality
Anne D'Innocenzio, The Associated Press
Walmart is expanding health care coverage for employees who want to enlist the services of a doula, a person trained to assist women during pregnancies, to address racial inequities in maternal care.
Amazon CEO acknowledges loss of Black leaders in internal memo
Jennifer Elias, CNBC
Amazon CEO Andy Jassy acknowledged losing two top Black executives, who led warehouses and transportation, in a company email Tuesday night.
Halle Berry and The Old Gays Serve Pride and Sip Canned Wine in Vibrant Campaign for Bev
Samantha Nelson, Adweek
The actor and TikTok stars toast to living your best life authentically and iconically.
See How Miller Lite Redesigned Cans to Honor Women in Brewing
Yadira Gonzalez, Ad Age
This Fourth of July, rather than praise America's founding fathers, Miller Lite will honor the "Ale Wives," releasing limited-edition cans in homage to the forgotten women who brought beer to America. 
Gen Z has soured on remote work after years of Zoom school
Jane Thier, Fortune
Less than a quarter (23%) of Gen Zers feel remote work is "very" or "extremely" important to them, per the National Society of High School Scholars' 2022 Career Interest Survey.
The Great Resignation Stems from a Great Exploration
Keith Ferrazzi and Mike Clementi, Harvard Business Review
How to stanch the bleeding? Perhaps a better idea is to change the narrative.
Macy's Creates NFT Collection Tied to 4th of July Fireworks Show
Patrick Kulp, Adweek
The retailer will distribute 10,000 digital tokens for free.
Gas prices aren't leading to less driving — yet
Ben Geman, Axios
Gas demand is historically not very sensitive to prices. But "prices may be closer to consumers' pain threshold than inflation-adjusted prices might suggest," Dallas Fed economist Garrett Golding writes.
Opinions, Editorials, Perspectives and Research
This email was sent by: Morning Consult
729 15th St. NW Washington, DC, 20005, US