Brands
Essential marketing and PR news & intel to start your day.
September 22, 2022
America's Faster Pastime?
With new rule changes coming next season, Morning Consult data shows about 3 in 5 MLB fans (62%) said they are at least "somewhat" interested in watching MLB with the use of a pitch clock — perhaps music to the ears of broadcasters and sponsors hoping a quicker game translates to more viewers. Read more from our sports reporter Mark J. Burns: MLB Fans Support Adding a Pitch Clock to Speed Up Games.
A MESSAGE FROM MORNING CONSULT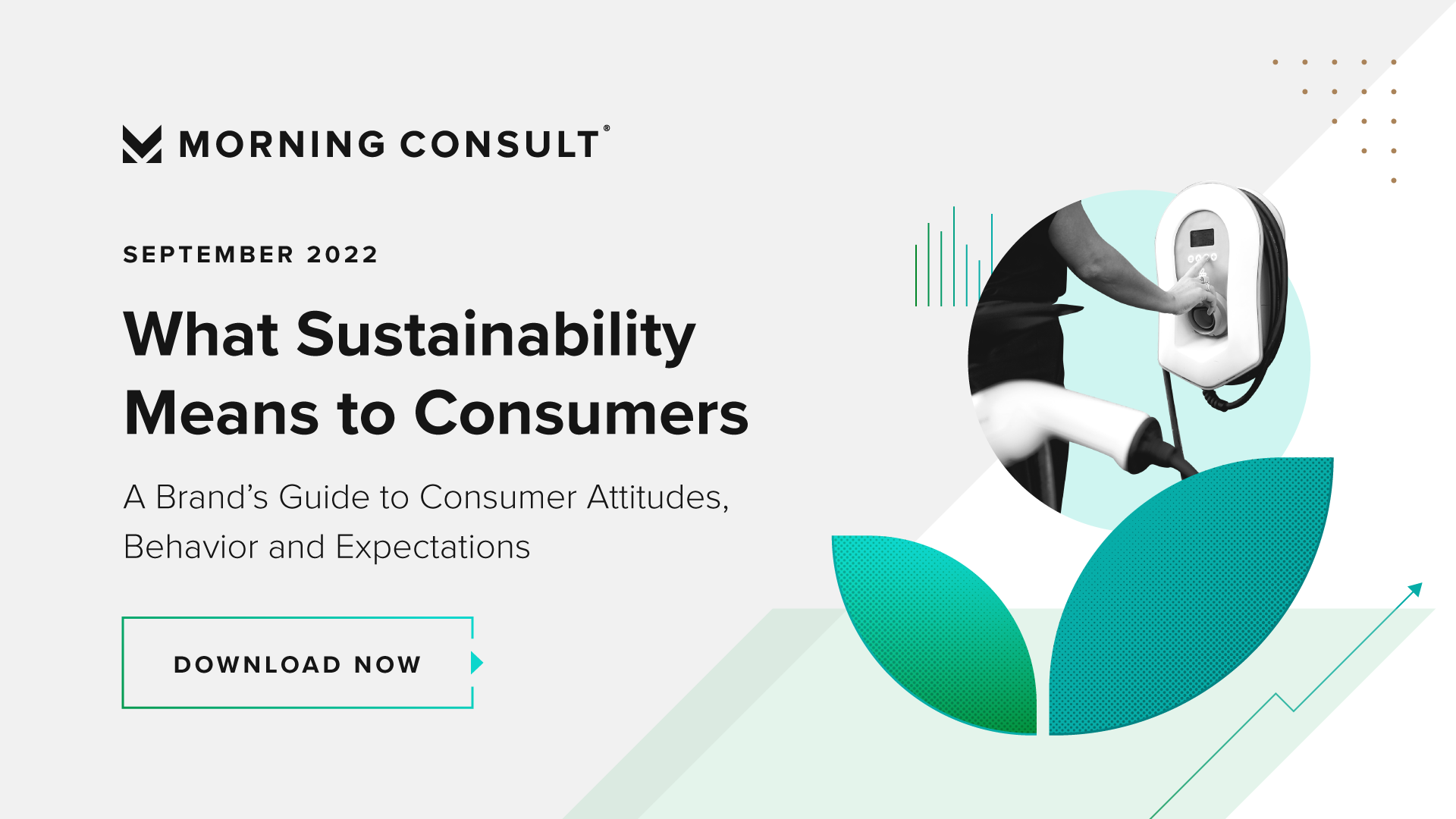 What Else You Need to Know
Warner Music Hires Former YouTube Executive Robert Kyncl as CEO
Alex Weprin, The Hollywood Reporter 
Kyncl, who had been YouTube's chief business officer, will succeed Stephen Cooper early next year.
Albert Cheng Upped To VP, Prime Video U.S. At Amazon 
Peter White, Deadline 
Cheng, who had been Chief Operating Officer at Amazon Studios, has been promoted to Vice President, Prime Video U.S., a new role under Prime Video chief Mike Hopkins.
How Black NFL coaches, despite Rooney Rule, are denied top jobs 
Dave Sheinin et al., The Washington Post 
Nearly two decades after the NFL enacted the Rooney Rule, teams' hiring and firing practices still disadvantage Black coaches at every turn — and it's getting worse, a Post investigation found.
Axel Springer Accused of Failing to Stop Sexual Harassment 
Katie Robertson, The New York Times 
The accusations of workplace misconduct against a former top editor at the news giant Axel Springer have made their way to a California court.
Robert Sarver says he's starting process to sell NBA's Phoenix Suns, WNBA's Phoenix Mercury 
Baxter Holmes, ESPN
Owner Robert Sarver on Wednesday announced that he has begun the process to sell both the NBA's Phoenix Suns and WNBA's Phoenix Mercury franchises.
Vice News looks to Twitch, TikTok to develop audience trust and engagement 
Sara Guaglione, Digiday 
Vice News is prioritizing its social media efforts on TikTok, Twitch and Instagram to build trust and grow its "core audience" of 18-to-35-year-olds, according to Katie Drummond, svp of global news and global editor-in-chief of Vice News.
NYC music startup UnitedMasters poaches new execs from top firms
Theo Wayt, New York Post 
New York City music startup UnitedMasters has poached a new slate of executives from tech firms including Uber, Twitter and Adobe. 
James Bond Producers on Looking for the Next 007 
Manori Ravindran, Variety 
Landing James Bond may be the biggest acting gig in Hollywood, but 007 producers Barbara Broccoli and Michael G. Wilson say they still have to pitch prospective actors on the part.
Social Media and Technology
Child Predators Use Amazon's Twitch to Systematically Track Kids Who Stream 
Cecilia D'Anastasio, Bloomberg
The gaming platform's design enables people to find and exploit kids in real-time.
Twitch Says It Will Reduce Payments for Many Popular Streamers 
Cade Metz, The New York Times 
Twitch is the most popular game streaming service on the internet, but it may face challenges in trying to keep the most popular streamers.
Chief Metaverse Officers Are Getting Million-Dollar Paydays. So What Do They Do All Day?
Matthew Boyle, Bloomberg
Disney, P&G, LVMH and other big names have invested in chief metaverse officers to plot a course through the next chapter of the internet. Do companies really need them? 
Instagram's finally working on protecting users from unsolicited nude photos 
Sheena Vasani, The Verge 
Instagram is working on a way to protect users from receiving unsolicited nude photos in their DMs. Instagram's parent company, Meta, confirmed to The Verge that the feature was in development after an app researcher published an early image of the tool.
Jesse Powell, C.E.O. of Cryptocurrency Exchange Kraken, Steps Down 
David Yaffe-Bellany and Ryan Mac, The New York Times 
Jesse Powell, the chief executive, has battled with employees after posting messages about race and gender and urging those who disagreed with his values to leave.
The Sneaky Genius of Apple's AirPods Empire
Max Chafkin, Bloomberg Businessweek
AR/VR headsets are a small market by Apple standards, but Tim Cook's massive headphones division shows just how big the company can make a niche product.
New York AG Letitia James files $250M lawsuit against Trump for defrauding lenders, others 
Aaron Katersky, ABC News 
For 20 years, Donald Trump and his family enriched themselves through "numerous acts of fraud and misrepresentations," New York Attorney General Letitia James alleges in a new lawsuit that accuses the Trumps of "grossly" inflating the former president's net worth by billions of dollars and cheating lenders and others with false and misleading financial statements.
McDonald's to face $10B race discrimination suit from Byron Allen
Lisa Fickenscher, New York Post
McDonald's and media mogul Byron Allen will face off in court next year over Allen's $10 billion racial discrimination lawsuit, a federal judge in Los Angeles ruled.
Regulators Accuse Amazon of Singling Out Union Organizers for Discipline 
Noam Scheiber, The New York Times 
National Labor Relations Board officials said the company had applied its workplace rules unfairly, and asked it to change or scrap the regulations.
Skipping Meat: Shoppers Avoid High-Priced Steak as Inflations Soars 
Paulina Cachero, Bloomberg
With the cost of meat skyrocketing, more consumers are embracing vegetarian diets.
Airline tickets could become even more expensive, aviation execs warn 
Lee Ying Shan, CNBC
Air tickets may become more expensive — thanks to the lack of refining capacity and the financial state of airlines, said William Walsh, the director-general of the International Air Transport Association.
Media mogul Barry Diller says working from home is a 'crock' 
Lisa Fickenscher, New York Post
Media mogul Barry Diller griped that working from home is a "crock" as employees at his travel-booking site Expedia remain reluctant to return to a lavish, $900 million headquarters the company built in 2019.
Coty Aims to Double Skincare Sales in Three Years
Sabela Ojea, The Wall Street Journal
Coty Inc. said Wednesday it expects to double sales of its skin care products in coming years, a goal the beauty company has kicked off by homing in on consumers in China.
Target plans to hire 100,000 seasonal workers and start deals early 
Jack Stebbins, CNBC
Target announced Thursday that it will hire 100,000 seasonal workers for the holidays and start offering markdowns the first week of October.
Walmart Slows Holiday Hiring With Plan to Add 40,000 Seasonal Workers 
Sarah Nassauer, The Wall Street Journal
At Walmart Inc., holiday hiring is cooling along with demand for patio furniture and apparel.
Here's Why Capri Sun's Latest Campaign Looks Like a Steamy Romance Novel 
Samantha Nelson, Adweek
Meet Juicio, the unexpected face of the brand's reduced sugar product.
Ritual supplements went big on Instagram. Now they're coming to Whole Foods' shelves
Michael Grothaus, Fast Company 
Whole Foods has become Ritual's first brick-and-mortar retailer.
Opinions, Editorials, Perspectives and Research
This email was sent by: Morning Consult
729 15th St. NW Washington, DC, 20005, US