Brands
Essential marketing and PR news & intel to start your day.
July 20, 2021
Japanese Support for Holding Olympics as Planned Sees Modest Growth
Even as more companies announce that they'll skip the Tokyo Olympics' opening ceremony on Friday due to COVID-19 concerns (more on that below), the Japanese public's support for hosting the once-postponed event as scheduled has risen slightly over the past six weeks, according to a Morning Consult survey conducted last week, with 22 percent of Japanese adults favoring the games being held as scheduled, up from 17 percent in a May 27-June 1 poll. Read more from senior sports reporter Alex Silverman here.
Events Calendar (All Times Local)
A MESSAGE FROM MORNING CONSULT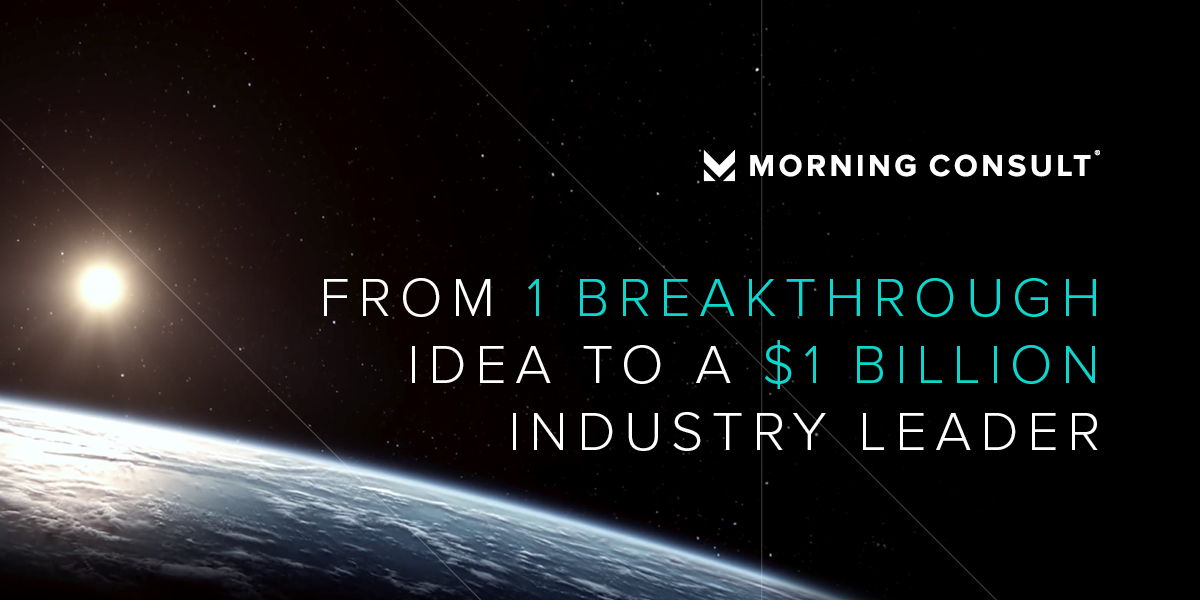 What Else You Need to Know
Toyota's Tokyo Olympics US Spend Unchanged Despite Japanese TV Ad Pullout
Mollie Cahillane, Adweek
Toyota, a top Olympics sponsor, has pulled its Games-related TV ads for Japanese television just days before the Tokyo Olympics begin amid a Covid-19 surge in Japan—but NBCUniversal said all of its U.S. advertising partners, including Toyota, remain committed to the event.
The Invisible Hand Behind the Tokyo Olympics
Ben Dooley and Hisako Ueno, The New York Times
Dentsu, an advertising giant hard-wired into major Japanese institutions, stood to be Japan's biggest winner of this year's Games. But the pandemic has played havoc with those plans.
Tinuiti to Acquire Connected TV Ad-Buying Business Bliss Point Media
Alexandra Bruell, The Wall Street Journal
Marketing and e-commerce company Tinuiti Inc. has agreed to acquire connected TV ad-buying shop Bliss Point Media Inc., the companies said, marking the New Mountain Capital-backed company's second purchase in recent months.
Well Done: How Weber's Sales Sizzled and Ad Spending Soared During the Pandemic
Bradley Johnson, Ad Age
Weber's sales sizzled and advertising surged during the pandemic. The company is now building on that momentum with an initial public offering.
Travel Brands Are Spending Again—How Their Marketing Strategies Are Different
Adrianne Pasquarelli, Ad Age
A year ago, consumers were hard-pressed to find a travel ad in the market as the raging pandemic kept most Americans homebound. If hoteliers and airlines did any marketing last year, they focused on messages of support and empathy—and offered options around virtual trips. That pullback is over.
Lilly Ad Shows That While America Isn't No. 1 in Health, It Could Be One Day
Sara Century, Adweek
The U.S. is No. 1 in a lot of arenas, but it isn't first when it comes to health. In light of newfound public health concerns brought on by the pandemic, American pharmaceutical company Eli Lilly is asking consumers to engage in dialogue about the country's overall well-being.
'The Doctors' Host Ian Smith Accuses ViacomCBS of Racial Discrimination, Wrongful Termination
Reid Nakamura, The Wrap
Ian Smith, the former host of the syndicated daytime talk show "The Doctors," has filed a complaint with the U.S. Equal Employment Opportunity Commission and the New York State Division of Human Rights alleging racial discrimination and retaliation on the part of ViacomCBS and the show's producers.
How NBC News' 'Stay Tuned' Cracked the Code to Getting Young People Into News
Lindsey Ellefson, Wrap Pro
The Snapchat show celebrates four years Monday, but is really celebrating 1 million daily viewers.
Britt McHenry, Fox News Settle Harassment Lawsuit
Brian Steinberg, Variety
Fox News and Britt McHenry, a former on-air personality who joined the cable-news outlet after a stint at ESPN, have parted ways after reaching a settlement in a long-running harassment lawsuit, according to the network.
Queen Latifah Sets First-Look Podcast Deal at Audible
Todd Spangler, Variety
Flavor Unit, the production company founded by Queen Latifah and Shakim Compere, struck a multi-project first-look development deal with Audible for a slate of exclusive podcasts.
How 'Space Jam 2' Pulled Off a Box Office Surprise
Jeremy Fuster, Wrap Pro
Warner Bros.' "Space Jam: A New Legacy" was not expected to do much better than the modest numbers seen from other family films at this summer's box office. Instead, it set a new high for the genre with a $31.6 million opening. The difference? Millennial nostalgia.
Inside Facebook's $1.6 Billion Bid to Save Journalism: Secret Deals, Favored Partners and Few Details
Antoinette Siu, Wrap Pro
There aren't many companies that can say they've poured hundreds of millions into journalism in the last few years. Facebook has — $600 million over since 2018 — and it is promising another $1 billion in the next three years.
Social Media and Technology
How Cameo Is Taking on Facebook and TikTok in the Race to Connect Brands With Stars
Garett Sloane, Ad Age
Not every brand can afford a celebrity, let alone 20 of them, to appear in an ad campaign, but Cameo, with a roster of 35,000 on-demand public personalities for hire, is positioning itself as a resource for marketers. 
YouTube to add labels to some health videos amid misinformation backlash
Jennifer Elias, CNBC
YouTube said Monday it will promote more credible health resources and label some videos to direct viewers away from misinformation, which has been prevalent across the service for more than a year.
Uber expands its grocery delivery service to more than 400 US cities and towns
Kris Holt, TechCrunch
Uber has announced the first major expansion of its grocery delivery service in the US. The company is more than doubling the number of service areas this week to north of 400 cities and towns.
TikTok Partners With Vimeo to Help Small Businesses Make Content
Erika Wheless, Ad Age
TikTok is tapping video delivery platform Vimeo to help small businesses make content for the platform. The new integration will connect Vimeo's video creation tools with TikTok Ads Manager, allowing Vimeo users to drop their own branding into TikTok-ready templates.
Ready to rocket, Jeff Bezos aims to open up space tourism
Dominic Gates, The Seattle Times
When Kent-based Blue Origin on Tuesday rockets Jeff Bezos upward on its first mission carrying humans into space, the wealthiest man on the planet will be blazing the trail of a newly hot recreation for the very rich: space tourism.
Ben & Jerry's will stop selling ice cream in Palestinian territories
Alexis Benveniste, CNN
Ben & Jerry's will no longer sell ice cream in occupied Palestinian territories, saying it's inconsistent with the values of the socially conscious brand.
Father Says Airbnb Aid After Daughter's Death Was Damage Control
Olivia Carville, Bloomberg
Company provided money and support when a New York high school teacher was found unconscious in a rented villa in Mexico. Her father now says the family was caught up in an effort to avoid a "public relations nightmare."
Amazon to Stop Covid Testing in U.S. Warehouses
Mark Di Stefano, The Information
Amazon on Monday told employees that it will soon stop on-site Covid testing for its legions of warehouse workers, despite a surge of cases in parts of the United States.
Victoria's Secret says it will bring back iconic fashion show — one day
Lauren Thomas, CNBC
The lingerie brand told analysts Monday that it is planning to one day bring back its iconic fashion show — but in a "culturally relevant" way.
DraftKings Bets Big on Social With Hire of VaynerMedia
Brian Bonilla, Ad Age
DraftKings is bringing on VaynerMedia to help the brand elevate its cultural relevance through social media efforts. The shop will be working with DraftKings' in-house agency, which has been aggressively marketing the betting brand since 2019. 
The Battles to Come Over the Benefits of Working From Home
Austan Goolsbee, The New York Times
Not having to commute was the equivalent of a big bonus for many employees. In the future, bosses may expect more hours in exchange for remote work, an economist says.
This Dairy Brand Strapped Pedometers on Cows to Battle Plant-Based Milk
Sydney Gold, Ad Age
In a market crowded with plant-based substitutes, Zeal Creamery wants to bring back cow's milk.
Olympic Athletes Train in a Grocery Store Fridge to Hype Milk as a Performance Drink
T.L. Stanley, Adweek
Shoppers got more than the butter and yogurt on their grocery lists when they stopped by the refrigerated cases at an Albertsons store in Boise, Idaho recently.
Gucci Creating Backpacks for 100 Thieves Collab
Jean E. Palmieri, WWD
Gucci is expanding its presence in the esports arena through a collaboration with 100 Thieves, a Los Angeles-based apparel and gaming brand, that drops today.
Peloton says it's preparing to enter the video game business
Lauren Thomas, CNBC
Peloton is about to enter the video game business. The cycle maker is getting ready to debut an in-app video game called Lanebreak, a spokesperson confirmed to CNBC.
Chinese pop star dumped by brands over sex complaint
Joe McDonald and Fu Ting, The Associated Press
A popular Chinese-Canadian singer, Kris Wu, has lost endorsement and other deals with at least 10 brands including Porsche and Bulgari after a teen-ager accused him of having sex with her while she was drunk.
Panera adapts its catering business for the remote and hybrid workforce
Amelia Lucas, CNBC
Panera Bread wants to be the new corporate cafeteria — even if employees are still working remotely or only popping into the office a few days every week.
Irish gymnast jumps on Olympic Village cardboard bed to debunk 'anti-sex fake news'
Matias Grez and Chandler Thornton, CNN
Athletes have been settling into their new accommodation at the Olympic Village as they prepare for the Tokyo Games — and testing out what's on offer, notably their beds and food.
Opinions, Editorials, Perspectives and Research
This email was sent by: Morning Consult
729 15th St. NW Washington, DC, 20005, US