Brands
Essential marketing and PR news & intel to start your day.
May 13, 2022
Top Stories
Elon Musk tweeted that his $44 billion deal to take Twitter Inc. private is "temporarily on hold" until he gets confirmation on how many fake accounts exist on the platform, but added in another post that he is still committed to the deal. (

CNBC

) Yesterday, Kayvon Beykpour, Twitter's head of consumer product, and Bruce Falck, head of revenue product, both said they were asked to leave the company, and CEO Parag Agrawal sent a memo, seen by Bloomberg, informing staff that the company will freeze hiring and may pull back offers already made to people. (

Bloomberg

) 

Former Wieden+Kennedy Global Chief Creative Officer Colleen DeCourcy has been hired as chief creative officer at Snap Inc., just five months after she said she was retiring from advertising. (

Ad Age

)

Danielle Wolinsky, YouTube's global head of video buying and responsibility, told Adweek that the social media platform will introduce in the coming months new brand suitability tools to allow advertisers to apply brand safety categories more consistently across Google's video partners and Google Display Network. (

Adweek

)
Events Calendar (All Times Local)
A MESSAGE FROM MORNING CONSULT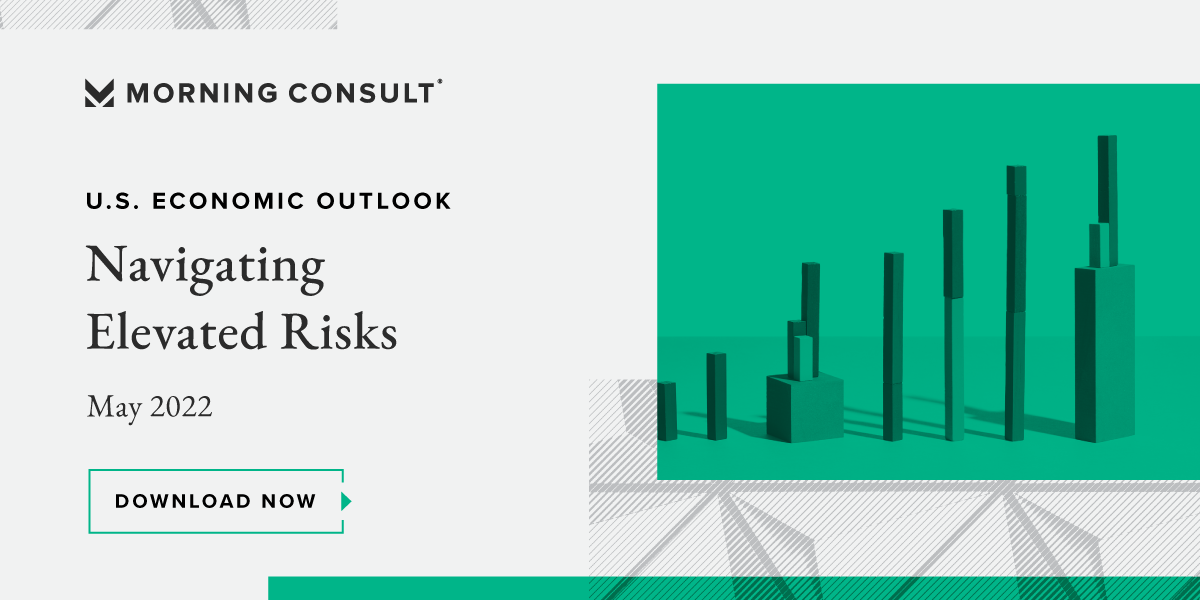 What Else You Need to Know
TV Upfronts 2022—What Brands Should Expect From Ad Pitches 
Catie Keck, Ad Age
What to expect from Disney, NBCUniversal, Warner Bros. Discovery and more next week.
Carat appoints first U.S. chief media officer
Jessica Heygate, Campaign
Diana Bojaj takes on the role to grow Carat's media products, having led strategy on the General Motors account.
What Mysterious 'Moist Panties' Ads Are Promoting
Ann-Christine Diaz, Ad Age
Curious outdoor ads are part of campaign for Thinx period underwear from Mischief @ No Fixed Address.
Colleen Aubrey built Amazon into an ads powerhouse. Insiders describe her as a 'badass' and say she could be the company's next top advertising exec.
Lauren Johnson, Insider Premium
That responsibility and her proximity to power — Aubrey is part of the S-team (S for "senior"), a small group of top execs surrounding CEO Andy Jassy, and she's close to him, Jeff Bezos, and the ad exec Paul Kotas — have led insiders to see her as a possible successor to Kotas, her longtime boss, if he steps aside.
Spotify Revamps Podcast Leadership, Promotes Bill Simmons and Max Cutler
Clara Chan, The Hollywood Reporter
Julie McNamara will continue to oversee original content and major studio partnerships, while Simmons and Cutler will take on expanded roles in sports content and creator partnerships, respectively.
Sony PlayStation Staff Fume Over CEO's Abortion Comments
Jason Schreier, Bloomberg
Some staff at Sony Group Corp. are seething following an email Thursday from the head of PlayStation that urged employees to "respect differences of opinion" on abortion rights before entering into five detailed paragraphs about his two cats' first birthday.
Inside the Collapse of CNN+, the News Channel's 'Apollo Mission'
Lillian Rizzo, The Wall Street Journal
CNN's new owner, Warner Bros. Discovery, WBD 2.95%▲ said on April 21 that it was shutting down the weeks-old streaming service CNN+, leaving several hundred employees to look for new jobs. A week later, several of those staffers received packages from CNN: boxes filled with network-branded gear, from pens to food containers, as well as items such as a popcorn maker and headphones, people who received the gifts said.
MAC Announces 'Stranger Things Collection' Ahead of Show's Season 4 Premiere
Latifah Muhammad, Billboard
From Hawkins High to the Upside Down! The M.AC. x Stranger Things collection drops online and in stores on May 15.
Social Media and Technology
Facebook Promised to Remove "Sensitive" Ads. Here's What It Left Behind
Angie Waller and Colin Lecher, The Markup
Facebook pledged to remove race, health conditions, and political affiliation from ad-targeting options, but The Markup found advertisers can still easily target the same people
Taylor Lorenz et al., The Washington Post 
Elon Musk was right that Twitter's most popular accounts have gone quieter over the years. Hollywood insiders explain what happened — and why Musk's ownership might only make it worse.
Inside the ad industry's growing obsession with podcasts
Alyssa Meyers, Marketing Brew
Dozens of ad execs and agencies are podcasting—here's why.
How Dior Used K-Pop Star Jisoo and Whatsapp to Plug a New Lipstick
Yadira Gonzalez, Ad Age
The effort distributed exclusive content via WhatsApp and Instagram in an effort to reach fans on their own terms.
A mother is suing TikTok because she says her daughter died from a choking challenge that was allegedly recommended by its algorithm
Weilun Soon, Insider
Tawainna Anderson said her daughter, Nylah Anderson, participated in a "blackout challenge" after it appeared on Nylah's "For You" recommendation page last December, according to a complaint filed on Thursday. The "blackout challenge" dares participants to choke themselves with household items until they black out. 
A Samsung.com 'expert' has been fired after speaking up about working for free
Mitchell Clark, The Verge
She's not the only one who's been terminated from her job answering chats.
How Blue Apron meal kit is revamping its marketing strategy with digital video
Kimeko McCoy, Digiday
Blue Apron is making a marketing comeback. For the first time since 2018, the direct-to-consumer meal kit company is making a serious investment in marketing again, rebounding after falling sales and stalled subscriptions in 2019.
Baby Formula Shortage Could Leave Parents Scrambling for Months
Annie Gasparro and Jaewon Kang, The Wall Street Journal
Abbott Laboratories, ABT 2.01%▲ producer of Similac baby formula, said it is bringing products from its factory in Ireland to the U.S. as it continues talks with the Food and Drug Administration to restart production at its factory in Michigan. However, the company has said it would take weeks before products from the plant are available on store shelves.
U.S. to boost baby formula imports to ease nationwide shortage after Abbott Nutrition recall
Spencer Kimball, CNBC
The Food and Drug Administration will announce specific actions to increase baby formula imports in the coming days amid a nationwide shortage, senior administration officials said.
Willing to endure the world's longest flight for US$12,000? Qantas is banking on it
Angus Whitley, Bloomberg
Conceived prior to the Covid crisis, Qantas Airways Ltd.'s plan to operate the world's longest nonstop commercial flights from southeast Australia to New York and London is being resurrected in a much-changed aviation landscape, with global carriers reeling from the pandemic and people wary about travel.
Fewer Nuggets, Smaller Salads: Shrinkflation Hits US Restaurant Diners
Leslie Patton, Bloomberg 
Portions are getting smaller, but prices are staying the same, or sometimes even going up. 
Meatpackers convinced Trump officials to keep plants running during COVID crisis -U.S. House report
Leah Douglas, Reuters
The report – based on thousands of documents and interviews with workers, union officials and experts – found that in April 2020, meatpacking companies led by Tyson Foods (TSN.N) and Smithfield Foods drafted an executive order invoking the Defense Production Act (DPA) to keep meat plants open.
How Job Site Monster Is Recasting Itself Following 'The Great Resignation'
Keira Wingate, Ad Age
Monster's first campaign from Arnold aims to attract younger job seekers and those who have different expectations from employers post-pandemic.
Businesses face major benefits questions amid Roe uncertainty
Tina Reed, Axios
Businesses hoping to use reproductive health benefits as part of efforts to recruit and retain employees would have to be careful not to run afoul of laws should states be allowed to ban abortions.
All of Those Quitters? They're at Work.
Emma Goldberg, The New York Times
The Great Resignation was in fact a moment many people traded up for a better-paying gig.
Opinions, Editorials, Perspectives and Research
This email was sent by: Morning Consult
729 15th St. NW Washington, DC, 20005, US