Brands
Essential marketing and PR news & intel to start your day.
October 13, 2021
Top Stories
Skechers USA Inc. is ending its endorsement deal with former Las Vegas Raiders head coach Jon Gruden, who resigned on Monday after emails in which he used homophobic and misogynistic language were leaked. Jennifer Clay, Skechers' vice president of corporate communications and marketing, said the brand has "a zero tolerance policy for such behavior within our business including those who we formally work with." (

USA Today

)

American Airlines Group Inc., Southwest Airlines Co. and International Business Machines Corp. (IBM) all said they will abide by President Joe Biden's employer vaccine mandate in Texas, defying an order from Gov. Greg Abbott that attempted to block Biden's decision. The three companies are among the largest employers in Texas: American and Southwest are based in Fort Worth and Dallas, respectively, while IBM has more than 6,000 workers in Austin alone. (

Bloomberg

)

The trans employee resource group at Netflix Inc. is planning a walkout later this month, prompted by comments made by Co-Chief Executive Ted Sarandos about comedian Dave Chappelle's latest special, which drew backlash from organizations such as GLAAD and the National Black Justice Coalition for including jokes about trans people. Netflix suspended and then reinstated a trans employee who criticized Netflix's handling of the special on Twitter, though the company said the employee was suspended for trying to attend a director-level meeting and not for the criticism. (

The Verge

)
Events Calendar (All Times Local)
A MESSAGE FROM MORNING CONSULT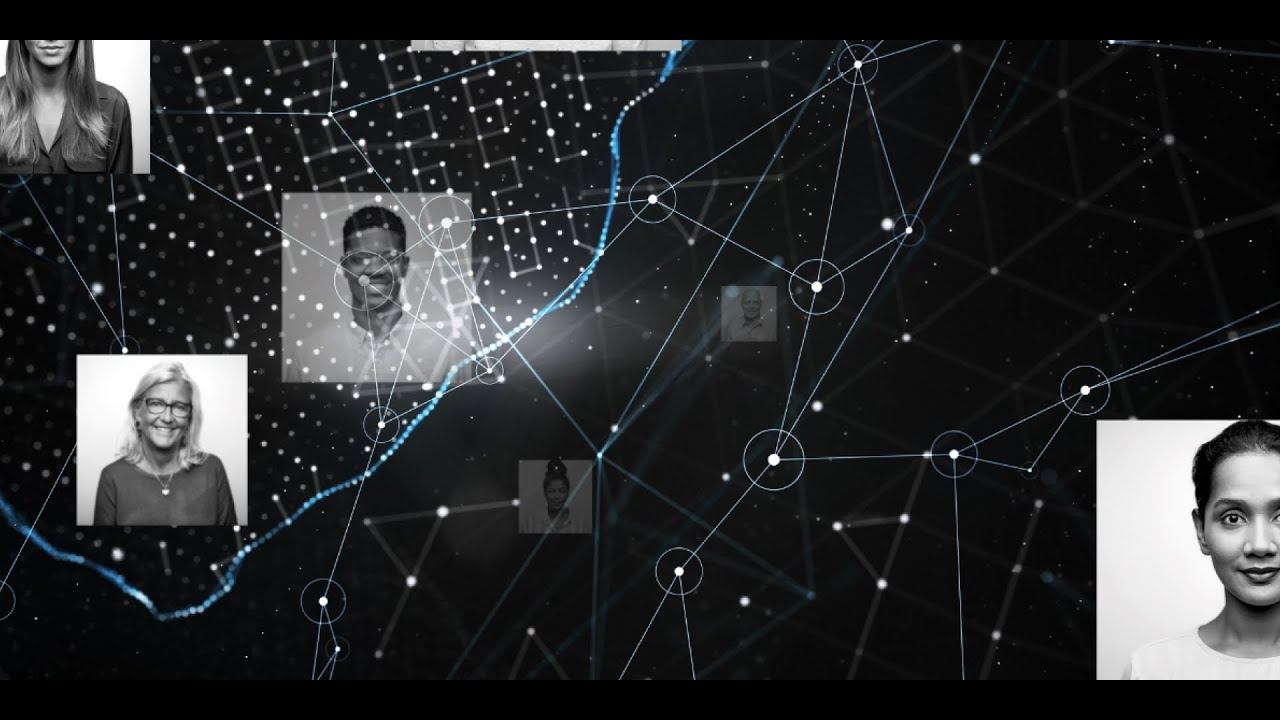 What Else You Need to Know
Facebook's Media Review Leaves Agencies Defending Themselves To Uneasy Staffers
Garett Sloane, Ad Age
The biggest prize account in advertising comes with some drama but also bragging rights.
Wieden+Kennedy Co-Founder David Kennedy Dies At 82
I-Hsien Sherwood, Ad Age
The agency has temporarily renamed itself Kennedy+Wieden in his honor.
John Mcgarry, Founder Of McGarryBowen, Dies At 81
Judann Pollack, Ad Age
Executive's unique ability to connect with clients (and his Rolodex) were legendary on Madison Avenue.
Lowe's is launching an advertising business to compete with Amazon and Home Depot
Tanya Dua, Insider Premium
Home retailer Lowe's is launching an advertising arm to help brands promote products. More than 100 brands like Samsung and Kohler have already run pilot tests. Lowe's follows Walmart, Target, CVS and Ulta Beauty in launching an ad platform.
Inside Walmart Luminate, Which Aims to Make Customer Data Actionable
Lisa Lacy, Adweek
A new product offering complements the retailer's forthcoming DSP.
Twitter Debuts Multi-Destination Functionality for Carousel Ads
David Cohen, Adweek
Brands have more flexibility with ways to drive people to their websites.
Instagram Reels Ads Placements Now Available via Instagram Marketing API
David Cohen, Adweek
Instagram Reels ads placements can now be done via the Instagram Marketing API (application-programming interface). The platform said in a blog post that the option is available on all versions of the API, and an upgrade is not required.
Digital TV ads will flood living rooms during 2022 midterms
Sara Fischer, Axios
Ad buyers expect the 2022 midterm elections to be the first campaign cycle where connected television (CTV) ads will take a meaningful market share of political spend, in part due to the fact that cookies are being scrapped.
Yieldstreet inks deal with NFL's New York Giants to promote alternative investing site at MetLife Stadium
Jabari Young, CNBC
The multiyear sponsorship deal is worth about $1 million, according to people with knowledge of the agreement.
As ESPN Welcomes Back the NHL, It Targets New—and Younger—Audiences
Mollie Cahillane, Adweek
The NHL returns Tuesday night with a doubleheader on ESPN and ESPN+, and the company spent the weeks leading up to Opening Night promoting an expansive creative campaign designed to appeal to both avid hockey fans and recruit new viewers.
Competition in online sports betting is fierce — and not profitable
Kate Marino, Axios
The growth potential in the nascent market for American sports betting is huge. But for now, operators are still losing money — a lot of it.
New York Times Tests New App as a Home for Audio Journalism
Gerry Smith, Bloomberg
"New York Times Audio" will feature stories from the Times and others in bid to create new destination for listeners.
Opening, ticket prices announced for Peppa Pig theme park
The Associated Press
A standalone Peppa Pig theme park at the Legoland Florida Resort is set to open Feb. 24, park officials announced Tuesday.
Social Media and Technology
A record number of workers are quitting their jobs, empowered by new leverage
Eli Rosenberg et al., The Washington Post
4.3 million people quit their jobs in August, nearly 3 percent of the workforce.
Southwest Airlines apologizes for flight cancellations, says operations are stabilizing
Leslie Josephs, CNBC
Southwest Airlines apologized for canceling more than 2,000 flights since Saturday, saying the airline's operations are starting to stabilize after disrupting travel for tens of thousands of customers.
FDA approves first e-cigarettes
Julia Sclafani, Axios
The Food and Drug Administration authorized three electronic cigarette products by Vuse Solo on Tuesday, citing benefits to adult smokers who are trying to quit tobacco.
U.S. Retailers Competing Again With Experiences During Holidays
Jordyn Holman, Bloomberg
This holiday season, retailers are welcoming back in-store shoppers — but they're facing renewed competition from activities such as theater shows and dining that weren't available a year ago.  
'Out of stock' items plague grocery delivery services. Personal shoppers at Target's Shipt aim to fix that
Melissa Repko, CNBC
In a crowded delivery landscape, Shipt is using customer relationships to retain both the families who order from the service and the gig workers who shop for them — and ultimately, increase sales.
LG will pay G.M. $1.9 billion for a battery flaw that led to a Bolt recall.
Neal E. Boudette, The New York Times
LG Electronics will pay General Motors $1.9 billion to cover almost the entire cost of a recall of fire-prone batteries in the Chevrolet Bolt electric car that has become a big problem for the automaker, the companies said on Tuesday.
Israeli Envoy Criticizes Ben & Jerry's Founders Over Boycott
Augusta Saraiva and Alisa Odenheimer, Bloomberg
The Israeli ambassador to the U.S. accused Ben & Jerry's co-founders of "helping the antisemites" following an interview in which they defended the company's decision to not sell its ice cream in the country's occupied Palestinian territory.
Hasbro CEO Brian Goldner Has Died
Paul Ziobro, The Wall Street Journal
Hasbro Inc. Chief Executive Brian Goldner, who pushed the storied toy company far beyond playthings into movies and entertainment, died Tuesday, just days after he took a leave of absence for medical care.
Gen Z job seekers are finding careers and building work relationships in a whole new way
Lydia Dishman, Fast Company
A new report from Handshake reveals how young professionals are tossing out the traditional playbook and building their careers in a virtual world.
Virtual pizza parties, pet adoption fees and on-demand babysitters: How the pandemic changed employee perks
Danielle Abril, The Washington Post
Employers are investing more in digital perks as remote work gets prolonged.
'It's just another 9 to 5': Employers assess productivity levels after introducing 4-day work week
Jessica Davies, Digiday
As organizations tiptoe into the post-pandemic world of hybrid working, the idea of a four-day week is gaining popularity. Little surprise, if working one fewer day and not being docked any pay is in the offing, which is precisely what some businesses are already offering. 
Play-Doh's New Pack Is a '90s Nostalgia Romp
Lisa Lacy, Adweek
"Think the '90s are over? Like, as if!" the product description reads. "We've totally brought back the best of the decade in this hilariously giftable six-pack of scented adult Play-Doh compound."
LVMH steams ahead as luxury demand remains strong
Leila Abboud, Financial Times
LVMH has seen no sign of a slowdown in the luxury boom in China, its second-biggest market, since the authorities there hinted at a crackdown on the mega-rich and called for a focus on "common prosperity" in August.
Opinions, Editorials, Perspectives and Research
This email was sent by: Morning Consult
729 15th St. NW Washington, DC, 20005, US