Brands
Essential marketing and PR news & intel to start your day.
November 24, 2021
Morning Consult Brands will be off Thursday and Friday for the Thanksgiving holiday. The weekday newsletter will resume Monday. 
Events Calendar (All Times Local)
A MESSAGE FROM MORNING CONSULT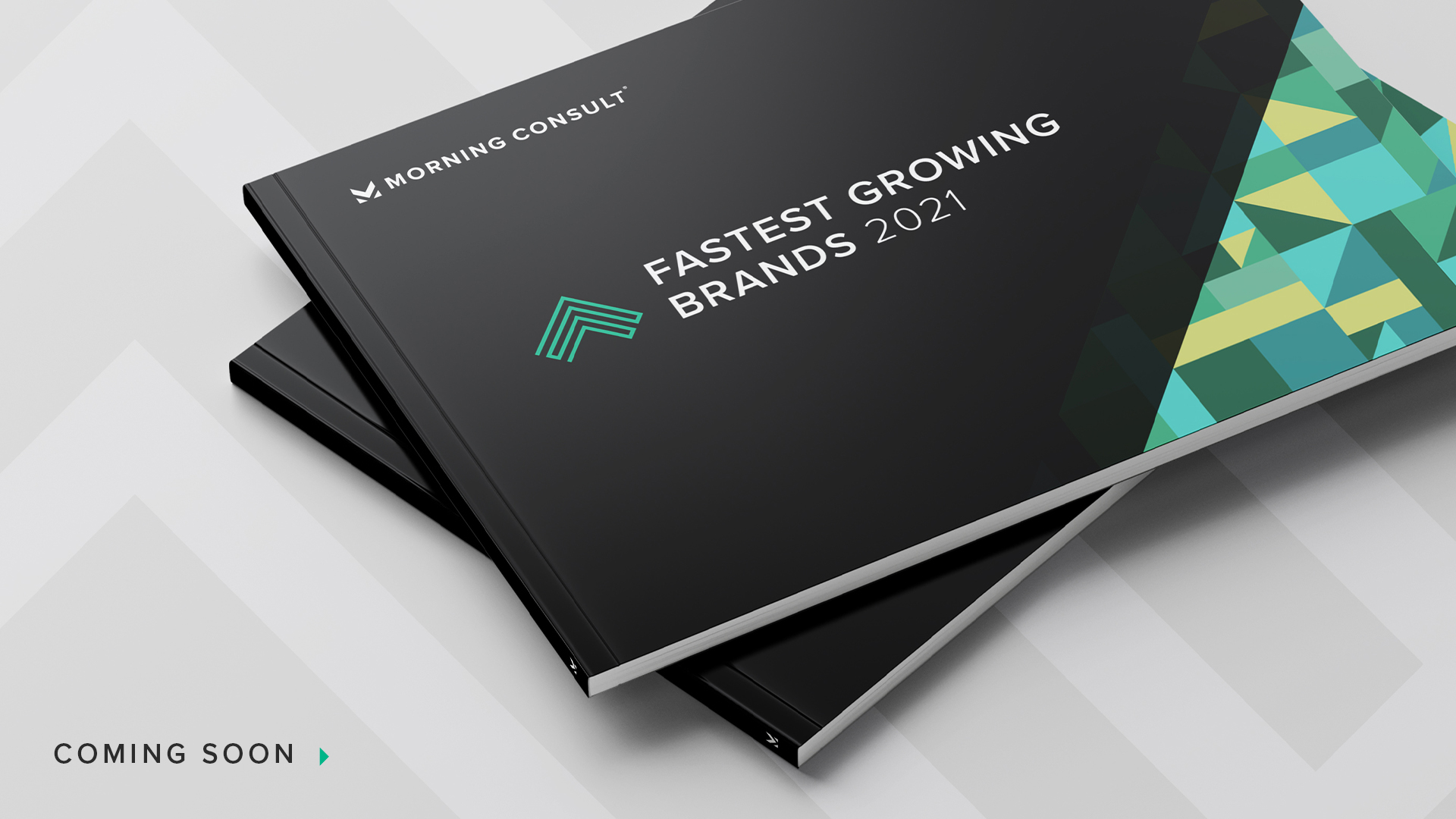 What Else You Need to Know
Peacock Looks to Grab Its Share of Large Thanksgiving Day Audience
Kelsey Sutton, Adweek
Streamer's premium tier will simulcast NBC holiday traditions like Macy's Parade and football.
Hulu Brings Back Black Friday Deal: 99 Cents per Month for One Year
Todd Spangler, Variety
Hulu is back with another aggressive Black Friday promotion, as the Disney-controlled service aims to boost its base amid the fiercely competitive streaming wars.
Netflix Giving Away Props From Its Most Popular Shows
Alexandra Jardine, Ad Age
Netflix has attracted millions of new fans over the past year, so now the streaming platform is giving something back to them for Thanksgiving, or "Fansgiving," as it's dubbed a new campaign.
TV Audiences Are Still There—Yes, Even Large Ones
Ethan Jakob Craft, Ad Age
From tentpole events to buzzed-about scripted series, there are still reliable pockets of viewers to be found on linear TV.
NFL Stadiums Are Looking More Like Branded Theme Parks
Jason Notte, Adweek
New league facilities, and their sponsors, want fans to live, work and eat there.
Social Media and Technology
Heading into Black Friday, 1 in 3 shoppers are still paying off last year's holiday debt
Jessica Dickler, CNBC
On average, shoppers will spend roughly $762 on their friends and family, a separate report by NerdWallet found. And yet, 29% of shoppers who put holiday gifts on a credit card last year — or more than 35 million people — are still paying off those purchases, the report also said.
Some Thanksgiving Staples Like Turkey, Cranberry Sauce Are Capped at Winn-Dixie and Publix
Jennifer Calfas, The Wall Street Journal
As more Americans gather together for holiday, demand for supplies to make bigger meals is meeting supply-chain issues.
Is Faux Turkey Finally Good Enough for a Vegan Thanksgiving?
Alvaro Ledgard and Kate Krader, Bloomberg
The market's growth is largely being driven by flexitarian consumers willing to branch out.
Thanksgiving feasts return in force but at a more expensive price
Emiko Terazono et al., Financial Times
Rising costs for wheat, turkey, potatoes and travel to mark annual American gathering.
Thanksgiving Travelers Will Face High Gas Prices, Long Lines
Talal Ansari, The Wall Street Journal
TSA expects to greet 20 million flyers; those driving will pay on average $3.40 a gallon for unleaded gas.
Happy Danksgiving: How the Holiday Season Has Become a Boom Time for Cannabis
T.L. Stanley, Adweek
69% of cannabis consumers say they turn to it for stress relief at family holiday gatherings.
Nordstrom shares tumble more than 20% as earnings fall short, hurt by higher labor costs, weak Nordstrom Rack sales
Lauren Thomas, CNBC
The company said it's taking steps to improve Rack's performance, including investing in brand building and improving inventory levels. It also said it needs to adjust pricing.
Gap shares crater 15% after retailer sees millions in lost sales from delayed product shipments, cuts forecast
Lauren Thomas, CNBC
Gap said it invested in air freight to help mitigate some of the port congestion challenges over the holidays. But that also means added expenses that will weigh on profits in the near term.
Retailers Sound Alarm on Organized Theft as States Warn of Rise
Augusta Saraiva and Lindsey Rupp, Bloomberg
Retailers say shoplifting is getting more brazen in the U.S.: A California Nordstrom store was recently hit by a flash mob of more than 80 people who made off with designer goods, while more than a dozen people pilfered from a Louis Vuitton location in a suburb of Chicago. 
Best Buy CEO says the trauma from rising retail thefts could force employees to quit
Melissa Repko, CNBC
Best Buy CEO Corie Barry said rising thefts could hurt employee retention at its stores and across the retail industry. She said the retailer will prioritize the safety of staff and customers, even if that means criminals are running out the door with stolen goods.
America's treat-yourself shopping season
Erica Pandey, Axios
Inflation is driving prices up, but that's not keeping people out of stores.
China's Singles' Day is now a thing in the US
Shen Lu, Protocol
The Chinese Black Friday is making inroads among U.S. ecommerce buyers.
TikTok Fan Favorite Revolution Beauty to Expand in U.S. Market
Rebecca Smith, Bloomberg
Revolution Beauty Group Plc, the recently-listed U.K. makeup company, is ramping up its U.S. expansion with plans to launch in 2,800 retail stores in the next three months.
Taylor Swift Causes Searches for Red Scarf, Red Lipstick to Skyrocket
Layla Ilchi, WWD
According to data from Google, the musician's newly released "Red (Taylor's Version)" album has had a major impact on fashion and beauty searches.
P&G Recalls Old Spice, Secret Sprays After Carcinogen Found
Anna Edney, Bloomberg
Procter & Gamble Co. is recalling certain lots of Old Spice and Secret aerosol antiperspirants in the U.S. after the carcinogen benzene was detected in the products.
That Product Will Work Well for You. But for Me? Not So Much.
Evan Polman, The Wall Street Journal
Marketers take note: Consumers expect others to get a lot more out of their purchases than they will.
Why $19 Is Apple's Favorite Price for Accessories
Dalvin Brown, The Wall Street Journal
Apple charges $19 for a long list of basic items. The polishing cloth is just the latest. 
Puma is set to roll out its first women's basketball collection under designer June Ambrose as it takes on Under Armour and Nike for market control
Matthew Kish, Insider
Ambrose has designed music videos for musicians including Diddy, Missy Elliott, and Jay-Z. The sportswear brand named Ambrose creative director with a focus on women's basketball in October 2020. 
Opinions, Editorials, Perspectives and Research
This email was sent by: Morning Consult
729 15th St. NW Washington, DC, 20005, US