Brands
Essential marketing and PR news & intel to start your day.
July 22, 2021
Events Calendar (All Times Local)
A MESSAGE FROM MORNING CONSULT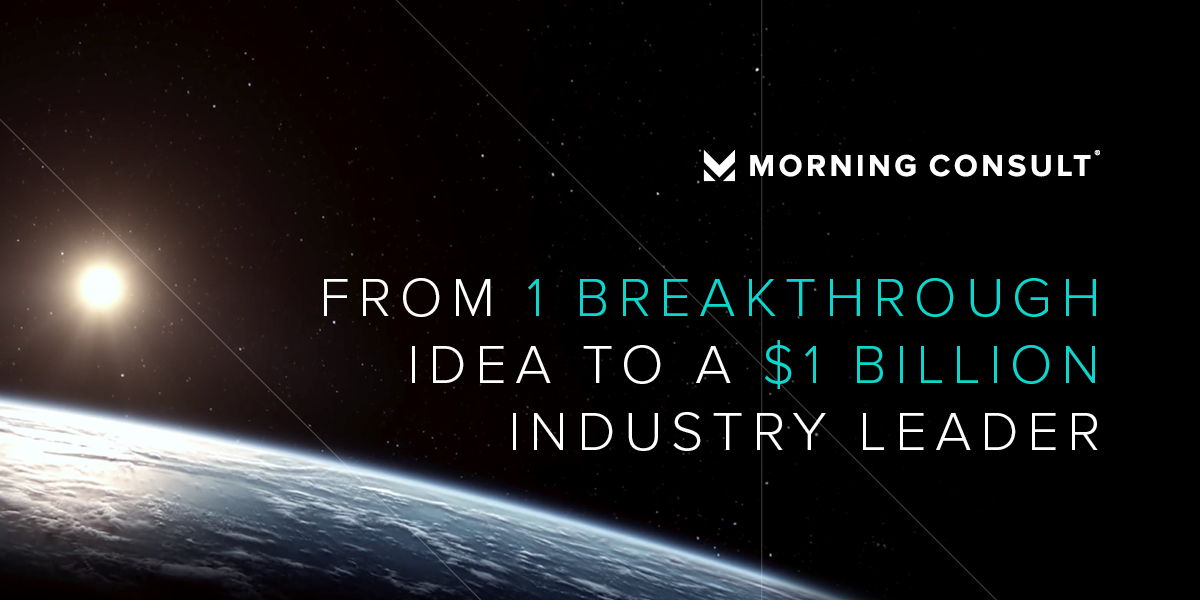 What Else You Need to Know
Skipping the Olympics Is 'Not an Option' for Many Advertisers
Tiffany Hsu, The New York Times
Companies have spent more than $1 billion on ads timed to the Tokyo Games, which will take place in empty arenas as the pandemic lingers.
Peloton's Latest Ad Recognizes the Far-Reaching Community That Powers the Brand
Sara Century, Adweek
The pandemic and lockdown changed how a lot of people work out, leading some consumers to reassess their home exercise options. For Peloton, the fitness app's virtual community, which has grown tremendously since the start of quarantine, takes the spotlight in a new, celebratory campaign.
How Brands Are Living up to BIPOC Media Commitments in the Upfronts
Ethan Jakob Craft and Jeanine Poggi, Ad Age
Minority-owned and targeted media companies are playing a larger role in this year's upfront dealmaking, as brands and agencies alike look to uphold commitments to shift more marketing dollars into Black, Latino and other diverse media channels.
Clorox Keeps Busy With a New Product, Partnership and Ad Campaign
Paul Hiebert, Adweek
Few brands have been as in demand during the pandemic as Clorox. Despite making around a million canisters of disinfecting wipes each day, the company still struggled to provide shoppers with enough.
Mattress Firm & Liev Schreiber urge Americans to put 'junk sleep' to bed
Kendra Clark, The Drum
The classic mattress retailer has enlisted Ray Donovan actor Liev Schreiber and Olympic gymnast Gabby Douglas in a new national ad campaign urging Americans to ditch their poor sleeping habits.
Going Mobile: Netflix Wants to Be the Everything App
Alex Weprin and J. Clara Chan, The Hollywood Reporter
Despite its reputation as the king of subscription streaming video, Netflix understands it has never had the dominance on mobile devices that it has on TV screens.
Verizon Media, Ahead of Spin-Off, Sees Q2 Revenue Bounce Back Over Pre-Pandemic Levels
Todd Spangler, Variety
Verizon Media is getting ready to fly out of the Verizon nest as a private company — and CEO Guru Gowrappan says the digital-media group that encompasses Yahoo and AOL businesses has strengthened its wings for journey.
HBO Max and HBO Add 2.8M U.S. Subscribers in Second Quarter, AT&T Boosts 2021 Global Sub Target
Georg Szalai, The Hollywood Reporter
HBO and HBO Max reached 47.0 million U.S. subscribers as of the end of the second quarter, up 2.8 million from 44.2 million as of the end of the first quarter, "driven by HBO Max retail subscriber growth," WarnerMedia parent and telecom giant AT&T said Thursday morning.
TheSkimm Renames Business Podcast, 9 to 5ish, as Women Return to the Office
Mark Stenberg, Adweek
As professional women across the country return to the office, theSkimm wants to help them prepare for the new normal.
Malika Andrews shined through the Maria Taylor-Rachel Nichols ESPN drama
Jenna Lemoncelli, New York Post
It's hard to believe last night was Malika Andrews' first time covering the NBA Finals as a sideline reporter.
'Call Her Daddy' Host Alex Cooper Wants to Have the Biggest Podcast in the World
Lane Florsheim, The Wall Street Journal
Cooper has built a brand on the link between raunchy talk and female empowerment—to Spotify, it's worth $20 million a year.
WarnerMedia Hasn't Focused on Replacing Jeff Zucker, Opening Chance for Executive to Stay
Brian Steinberg, Variety
If WarnerMedia is really looking to replace Jeff Zucker, the company isn't telling a lot of people about it.
Campbell Brown Details How Facebook Is Investing $1 Billion-Plus in Journalism
Antoinette Siu, Wrap Pro
When Facebook tapped former TV journalist Campbell Brown as VP of global news partnerships to help it build a bridge into the news industry in 2017, the social network company was facing many controversies and challenges.
Social Media and Technology
How TikTok's Algorithm Figures Out Your Deepest Desires
The Wall Street Journal
A Wall Street Journal investigation found that TikTok only needs one important piece of information to figure out what you want: the amount of time you linger over a piece of content. Every second you hesitate or rewatch, the app is tracking you.
Twitter, Facebook Take First Step to Give Marketers an Audit of Brand Safety
Garett Sloane, Ad Age
Twitter has agreed to open its books to a "pre-assessment" audit of brand safety on the platform, which is one of the commitments it made following the abuses of social media during the tumultuous 2020 election and civil rights movement. 
Simone Biles Gets Custom GOAT Twitter Emoji, Becomes First Olympian to Be Honored with One
Lindsay Kimble, People
With just a few days to go before the Olympic gymnasts start competition in Tokyo, Simone Biles' dominance is getting some social media recognition.
Clubhouse Ditches Invites, Opens the App Up to Everyone
Sean Burch, The Wrap
Clubhouse is opening up to everyone, with the buzzy live audio app announcing on Wednesday that it's ditching its invite and waitlist system for users.
Parents who claim toddler was severely injured by Peloton treadmill call it a 'death trap'
Kelly McCarthy et al., ABC News
A family is sharing a stark new warning for others about the alleged dangers of the Peloton Tread+ treadmill after they say their son was sucked under the belt and severely injured.
With employee wellness top of mind, more companies push fitness programs as the hybrid return to the office begins
Tony Case, Digiday
With the return to the office at hand, more companies are making the wellness of their people a priority — and that includes physical fitness. 
Charli D'Amelio's Newest Dunkin' Pitch Involves Recruiting Employees
Moyo Adeolu, Ad Age
Dunkin'—which has used Charli D'Amelio to boost sales—is now calling on the social media star to help boost its employee recruitment. 
Ford, Argo AI to deploy autonomous vehicles on Lyft network
The Associated Press
Ford Motor Co. and a self-driving vehicle company it partly owns will join with the Lyft ride-hailing service to offer autonomous rides on the Lyft network.
Another casualty of the COVID Olympics … Japanese whisky
Dan Wetzel, Yahoo Sports
In 1964, the last time Japan hosted the Olympics, the Suntory distillery, the nation's oldest, moved a batch of then 4-year-old whisky from a mizunara oak cask to a white oak cask.
Bed Bath & Beyond's stores have always been chaotic. Now it's decluttering Marie Kondo-style
Nathaniel Meyersohn, CNN 
For years, shopping at Bed Bath & Beyond has meant dealing with chaos. You could lose hours sifting through a hodgepodge of items on cluttered shelves and walk out with nothing.
Top Japanese CEO says economic losses from no-fan Tokyo Olympics will be 'enormous'
Michelle Toh and Selina Wang, CNN 
One of Japan's most prominent business leaders says the Olympics are losing their commercial value.
United Air Sees Profit on Horizon Despite Renewed Virus Fear
Justin Bachman, Bloomberg
United Airlines Holdings Inc. expects to end a year and a half of losses this quarter despite rising investor anxiety about whether Covid-19 infections will upend a travel resurgence.
Coca-Cola Boosts Outlook as Sales Rebound
Omar Abdel-Baqui, The Wall Street Journal
Coca-Cola Co. raised its outlook for the year, as rising Covid-19 vaccination rates and the reopening of restaurants, stadiums and movie theaters boost sales of soft drinks around the globe.
Kosher grocery stores drop Ben & Jerry's after its decision to stop selling ice cream in Palestinian territories
Lauren Hakimi, CNN 
Several kosher grocery stores around the United States have decided to pull Ben & Jerry's from their shelves after the company's announcement this week that it would stop doing business with a licensee in Israel that sells ice cream in the Israeli-occupied Palestinian territories.
Summer Travel Seasons Don't Get Weirder Than This One
Scott McCartney, The Wall Street Journal
Travelers are encountering new headaches to go with classic delays, and suddenly Charlotte, N.C., is handling more flights than LAX.
Kodak Deletes Post by Photographer Who Called Xinjiang an 'Orwellian Dystopia'
Mike Ives, The New York Times
The American company Eastman Kodak has deleted an Instagram post featuring images of Xinjiang, a western Chinese region where the government is accused of grave human rights violations, after an online backlash from Beijing's supporters.
Opinions, Editorials, Perspectives and Research
Bryan Myers (President and CEO, [solidcore] boutique fitness), Morning Consult
As the chief executive of [solidcore] — a national boutique fitness studio that offers Pilates-inspired, small group classes in 20 states, Washington D.C. and 35 cities and to 46,000 clients across the country, I experienced firsthand the impact of COVID-19 on our business.
Yelp: US Areas With More Vaccinated People Saw More Consumer Interest on Its Platform
David Cohen, Adweek
Business reopenings reached their highest levels in the past year as pandemic restrictions continued to ease, according to the Yelp Economic Average report for the second quarter of 2021.
What to Do When Haters Come Gunning for Your Brand
Ben Schott, Bloomberg
When displacement hits, are you a mouse or a mule?
Studies Show TikTok's Music Clout: Two-Thirds of Users Go to Streaming Services to Play Songs They've Found
Geoff Mayfield, Variety
Unless you've been sleeping as long as Rip Van Winkle, you know TikTok has become the new big man on music's campus and a catalyst for pop culture. 
Paying Today and Tomorrow: Charting the Financial Costs of Workplace Sexual Harassment
Ariane Hegewisch et al., Institute for Women's Policy Research
Sexual harassment remains deeply pervasive in the workplace, wreaking havoc on the lives of survivors. This report fills a gap in our knowledge of the economic costs of sexual harassment for the individual women and men who experience it.
This email was sent by: Morning Consult
729 15th St. NW Washington, DC, 20005, US