Brands
Essential marketing and PR news & intel to start your day.
August 5, 2022
Top Stories
Warner Bros. Discovery Inc. will merge its HBO Max and Discovery+ streaming services into a single platform and offer ad-supported versions of the new product in 2023, the entertainment giant announced on its second-quarter earnings call. Executives did not reveal a unified brand name for the service, though Warner Bros. Discovery streaming head JB Perrette did say that HBO remains "the ultimate brand that stands for television quality," easing concerns that the company was planning to gut HBO Max in the wake of the merger. (

Variety

)

Twitter Inc. announced that brick-and-mortar businesses will now be able to display their addresses, hours of operation and methods of contact at the top of their profiles, as part of an effort to strengthen brands' presence on the app. Twitter will also soon roll out Professional Home, a central hub where businesses can track performance. (

Adweek

)

7-Eleven Inc. has acquired the food delivery startup Skipcart, according to two people with knowledge of the deal. The Texas-based startup, which was reportedly valued at $65 million in 2020 and counts Applebee's and Red Lobster among the retailers for which its network of drivers delivers goods, could alter 7-Eleven's existing relationship with DoorDash Inc. (

The Information

)
Events Calendar (All Times Local)
A MESSAGE FROM MORNING CONSULT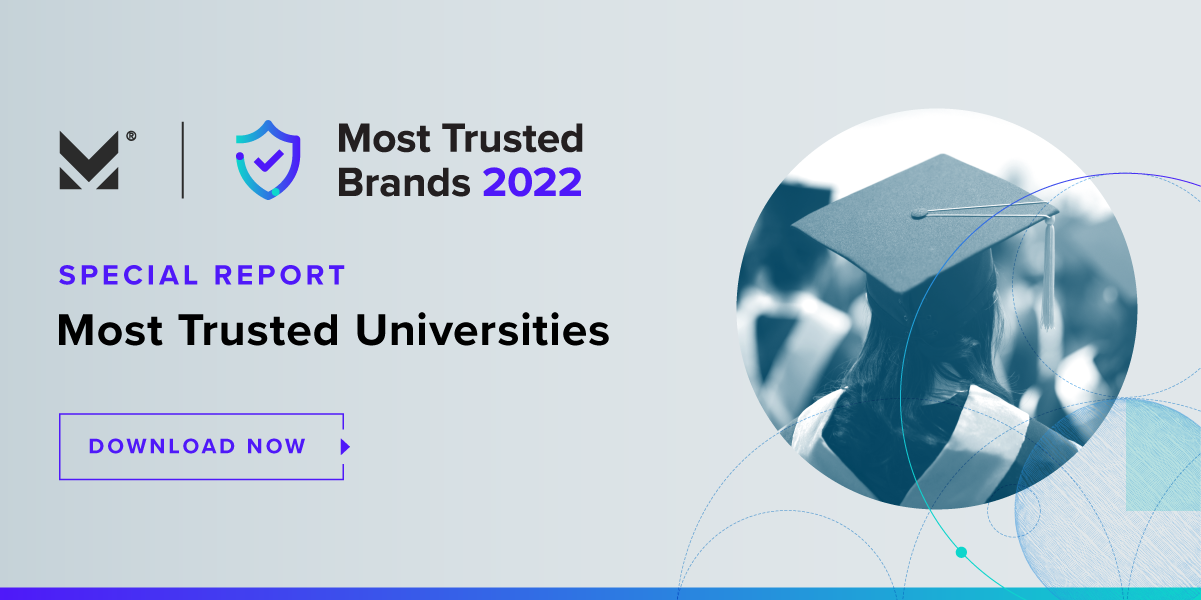 What Else You Need to Know
Social Media and Technology
Intro is the latest app to directly connect celebrities with consumers
Lina Abascal, Fast Company
You may never have a mansion like Oprah, but you can now chat with her favorite interior designer, Nate Berkus—for a fee, of course.
Instagram is expanding NFT features to more than 100 countries
K. Holt, Engadget
As of today, Instagram now supports third-party wallets from Coinbase and Dapper, in addition to Rainbow, MetaMask and Trust Wallet.
Why Mark Zuckerberg and Sundar Pichai Are Worried About Productivity
Stephen Council, The Information
Executives at Facebook parent Meta Platforms and Google parent Alphabet are feeling the pressure, so they're giving employees a kick in the pants. After years of rapid hiring, productivity at the tech giants is suffering, as revenue and free cash flow per employee decline.
Heartbroken? TikTok breakup influencers are here to help.
Jessica Lucas, Input
Clark is one of several influencers — predominantly white women — who are part of breakup TikTok, a space full of tears, sad music, and "healing journeys." Content creators in this space spurn the traditionally upbeat or glamorized format of social media, favoring videos that are raw, open, and often heart-wrenching.
CAA Hires a Chief Metaverse Officer
J. Clara Chan, The Hollywood Reporter
At CAA, Popper will be responsible for overseeing a team of executives focused on the agency's metaverse strategy, both internally and for clients. She will work closely with Alexandra Shannon, CAA's head of strategic development, and Adam Friedman, an executive guiding agents across departments who work with NFTs.
Wayfair's Sales Drop as It Loses Customers
Alex Harring, The Wall Street Journal
Active customer numbers have dropped about 24% as shoppers shift spending away from big-ticket items.
Companies hoarding workers could keep the labor market strong
Courtenay Brown and Neil Irwin, Axios
In recent earnings calls, some employers have said they are hesitant to reduce headcount, even as growth deteriorates.
The women calling out Apple's handling of misconduct claims
Patrick McGee, Financial Times
More than a dozen employees past and present say Apple's HR team puts the company's reputation ahead of worker welfare.
Tiffany & Co. Releases $50K Necklace Replicas of NFT Collectibles, Which, Naturally, Are NFTiffs
Patrick Kulp, Adweek
Tiffany & Co. is taking non-fungible tokens (NFTs) into the physical realm with a pricey new necklace offered exclusively to holders of CryptoPunks art, a set of pixelated-looking avatars that have become popular in cryptocurrency-adjacent circles.
DoorDash Soars as Robust Delivery Demand Drives Sales Beat
Jackie Davalos, Bloomberg
DoorDash Inc. soared after the company reported revenue that beat analysts' expectations, boosted by a record number of orders, showing customers' appetite for takeout isn't waning despite rising inflation.
Swag season is over: The days of free t-shirts have ended as execs crack down spending on perks
Chloe Berger, Fortune
As the office version of the Braveheart saying goes, "They may take away our jobs, but they'll never take away our swag." Turns out, that's not necessarily true.
The Affordable Brand Gigi Hadid Is Wearing on Repeat
Alexis Bennett, Vogue
If you're paying close attention to Gigi Hadid's best summer looks, you might have noticed a trend emerging. In addition to showing us how to fabulously style jorts, the 27-year-old model has quietly dropped hints on a need-to-know affordable brand: Storets.
LVMH, China and Exotic Skins in Focus at Ralph Lauren Annual Meeting
Evan Clark, WWD
Shareholders peppered executives on hot topic issues.
Zillow Sees Slowing Demand for Ads in Housing Downturn
Patrick Clark, Bloomberg
Zillow Group Inc. shares fell as much as 11% after the company's third-quarter outlook came in below expectations as a slowing US housing market looks poised to reduce demand for real estate advertising.
Class-action suit filed against Equifax after millions of scores were affected by glitch
Rob Wile, NBC News
The credit bureau said it had unintentionally sent faulty scores to lenders, resulting in higher interest rates and application denials for some consumers.
Beer falling flat over shortage of carbon dioxide
Lisa Fickenscher, New York Post
A nationwide shortage of carbon dioxide that became dire after a Mississippi supplier of the vital gas shut down in July is threatening beer-makers around the country.
McDonald's and Burger King Tussle for Loyalty
Rebecca Stewart, Adweek
It's all about digital as the fast-food chains expand their reward programs into new territories.
Beyond Meat Falls After Slashing Sales Outlook as Demand Wanes
Deena Shanker, Bloomberg
Plant-based burger maker Beyond Meat Inc. plunged in late trading after the company slashed its revenue outlook for the full year — a sign that interest in its products is slipping amid heightened competition and high inflation.
The Hot New Trend for Gucci and Chanel: Middle America
Trefor Moss, The Wall Street Journal
Soaring demand for luxury goods is prompting high-end brands to open boutiques in new parts of the U.S.
Opinions, Editorials, Perspectives and Research
The Horrors of Being Extremely Online
Shirley Li, The Atlantic
Hollywood's critiques of the internet era are getting funnier and more sophisticated.
It's Time for Big-Name Artists to Join Music's New Labor Movement
Damon Krukowski, Vanity Fair
A new proposal by Rep. Rashida Tlaib calls for streaming services like Spotify to divert some of their record profits to musicians in the form of direct royalties. An indie-rock veteran (remember Galaxie 500?) explains why your favorite major-label artists have yet to join the chorus of calls for change.
This email was sent by: Morning Consult
729 15th St. NW Washington, DC, 20005, US