Brands
Essential marketing and PR news & intel to start your day.
July 25, 2021
Welcome back to the Sunday newsletter. Before we begin, what percentage of U.S. adults said they support removing a TV host who has defended racist behavior? Here are your choices: 
A: 38% B: 44% C: 59% D: 68% E: 85%  
Check out the answer at the bottom of today's newsletter.
What's Ahead
Adweek's NexTech conference takes place Monday through Wednesday. Why it's worth watching: Adweek's third annual event, which will be virtual this year, features speakers such as The New York Times' senior director of ad products and platforms, Sasha Heroy; Epsilon's senior vice president of product strategy and insights, Jon Beebe; and many more. After a year that found nearly all businesses thinking about how to best utilize the latest technology to grow their brands, it'll be interesting to hear the latest outlooks of these companies and if concerns over COVID-19's delta variant are affecting their plans at all.
Six Flags Entertainment Corp. and The Hershey Co. report earnings on Wednesday and Thursday, respectively. Why it's worth watching: Amusement parks were poised for a busy summer, according to a recent story from Morning Consult entertainment reporter Sarah Shevenock. And per our latest tracking data, half of U.S. adults said they feel comfortable attending an amusement park. If that's the case, are these theme-park owners anticipating a faster recovery than initially expected? Any adjusted estimates for the near future will offer clues.
EMarketer's interview with Shopkick's Dave Fisch is Thursday. Why it's worth watching: As part of eMarketer's "Future of Retail" series, Fisch, general manager of the shopping rewards app Shopkick, will discuss how data and location technology affects consumer purchasing and why he believes pandemic shopping habits won't end once things are back to normal, among other related topics.
A MESSAGE FROM MORNING CONSULT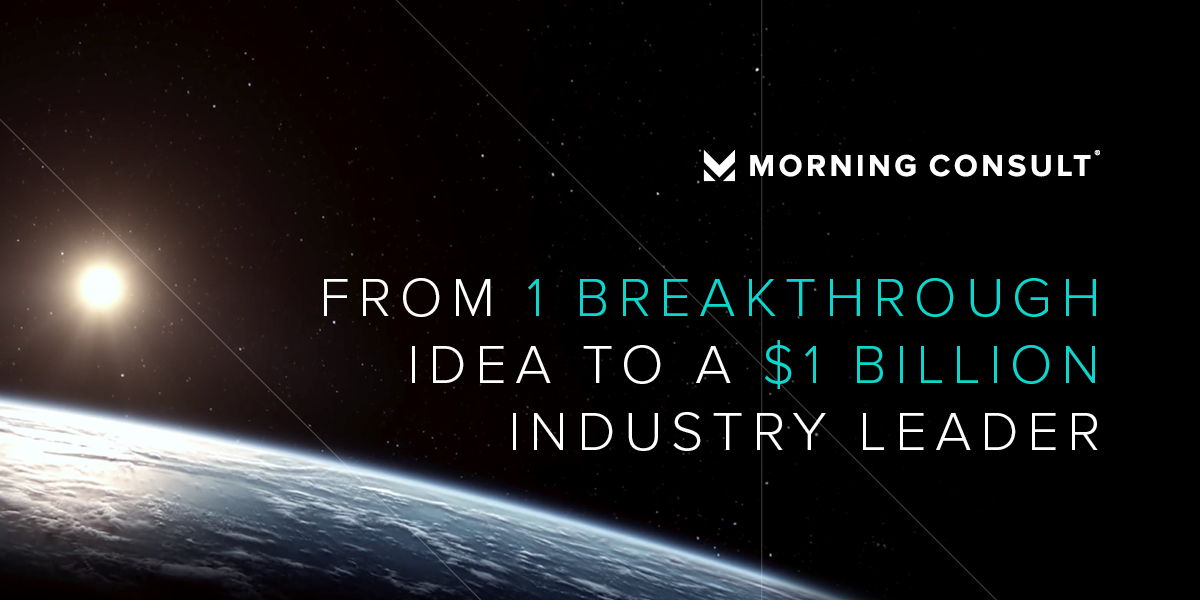 28%
This is the share of Gen Zers who said they agreed with the World Anti-Doping Agency's classification of THC, marijuana's psychoactive component, as a banned substance for Olympic athletes.
The Most Read Stories This Week
1) Bezos donates $100 million each to CNN contributor Van Jones and chef José Andrés
Oliver Darcy, CNN
2) Opening ceremony director fired on Tokyo Games eve over Holocaust joke
Kiyoshi Takenaka and Mari Saito, Reuters
3) Why marketers love mashups, from mac 'n' cheese ice cream to baked bean smoothies
Jeff Beer, Fast Company
4) Outrage As A Business Model: How Ben Shapiro Is Using Facebook To Build An Empire
Miles Parks, NPR
5) Comcast and ViacomCBS face prisoner's dilemma as they consider ways to work together
Alex Sherman, CNBC
6) Apple Delays Office Return by At Least a Month as Covid Spikes
Mark Gurman, Bloomberg 
7) What to Do When Haters Come Gunning for Your Brand
Ben Schott, Bloomberg 
8) My Farewell to Zenia Mucha, Disney's Scorched-Earth (But Effective) PR Chief
Kim Masters, The Hollywood Reporter
9) See Nike's totally rad uniforms for skateboarding's Olympics debut
Elizabeth Segran, Fast Company
10) The NFL is taking a big chunk of its advertising in-house in a loss for ad giant Omnicom
Patrick Coffee, Insider Premium
This email was sent by: Morning Consult
729 15th St. NW Washington, DC, 20005, US