Energy
Essential energy industry news & intel to start your day.
January 14, 2022
Morning Consult Energy will be off Monday for Martin Luther King Jr. Day. The weekday newsletter will resume Tuesday.
Oklo: NRC's Application Denial a Temporary Setback, Not a Derailment
Last week, the Nuclear Regulatory Commission made minor waves when it denied nuclear developer Oklo Power LLC's application for its Aurora micro-reactor, which was submitted nearly two years ago. However, Oklo told Morning Consult that it plans to promptly resubmit its application, and it does not expect too much time to be lost overall, given the advanced stage of their review at the time of the denial. And the NRC confirmed that it will provide Oklo with another review schedule after checking to make sure the updated application is complete. 
All in all, Oklo anticipates that the Aurora will still be able to start operations by 2025, as planned.
For more, including on how this development fits into the broader landscape of nuclear development in the United States, read on here. 
Events Calendar (All Times Local)
A MESSAGE FROM MORNING CONSULT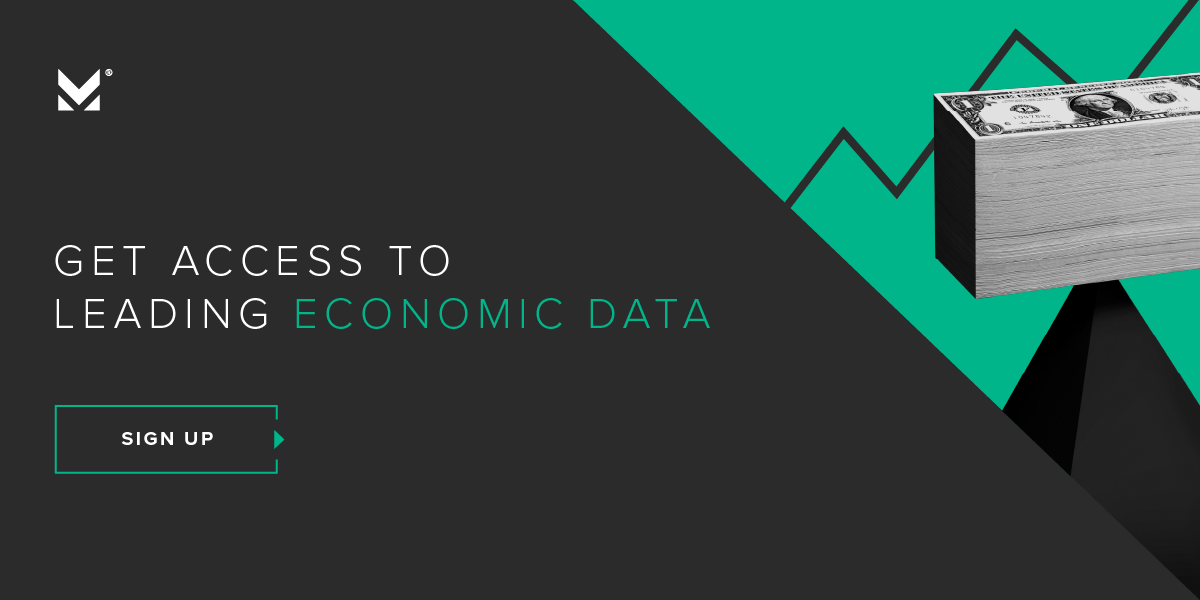 What Else You Need to Know
Cruz's Nord Stream 2 sanctions bill fails to pass in U.S. Senate
Timothy Gardner and Richard Cowan, Reuters
The U.S. Senate on Thursday failed to pass a bill to slap sanctions on Russia's Nord Stream 2 natural gas pipeline sponsored by Republican Senator Ted Cruz, a day after Democrats unveiled their own legislation.
White House scientific integrity panel draws its own scrutiny
Andrew Freedman and Alison Snyder, Axios
The Biden administration's push to bolster scientific integrity policies across federal agencies yielded its first report this week, but a co-chair of the report's panel is facing her own questions from the scientific community about a recent research integrity ethics breach.
Biden nixes Trump's efficiency loophole for quick dishwashers, washers, dryers
Rachel Frazin, The Hill
The Biden administration this week reversed a Trump-era rule exempting quick dishwashers, as well as clothes washers and dryers, from efficiency regulations.
Energy Ended Up as a Good Bet Last Year. But Now What?
J. Alex Tarquinio, The New York Times
Oil prices soared in 2021, giving a boost to the stocks of energy companies. But with the world shifting toward greener alternatives, don't count on that trend continuing.
Climate Change and Emissions
Biden nominates climate champ as Fed's bank cop
Avery Ellfeldt, E&E News
President Biden is expected to nominate Sarah Bloom Raskin, one of the United States' most prominent climate finance hawks, to be the Federal Reserve's top bank cop. 
Brainard Says the Fed Won't Dictate Bank Lending on Climate Risks
Jesse Hamilton, Bloomberg
Federal Reserve Governor Lael Brainard, who has been tapped by President Joe Biden to serve as vice chair, said that the U.S. central bank won't tell lenders to avoid fossil fuel companies as some progressive groups have urged. 
In photos: 2021's devastating climate disasters
Axios
Climate disasters in 2021 affected millions of lives, caused billions of dollars in economic loss across the world and brought into stark reality the perils of higher temperatures and climate change in general.
Maersk could push the entire shipping industry to move up its climate goals
Nicolás Rivero, Quartz
Maersk, the world's second-largest shipping line, pledged on Jan. 12 to make its business carbon neutral by 2040 instead of its previously stated goal of 2050. The company also expanded its net-zero emissions pledge to include the emissions produced by its energy consumption and its supply chains, something few major corporations have proven willing to do.
How the rich could stop climate change
Nick Ferris, The New Statesman
The global clean energy transition will not come cheap, but billionaires could do much more to finance this change.
Oil, Gas and Alternative Fuels
Oil Producers Aren't Keeping Up With Demand, Causing Prices to Stay High
Stanley Reed, The New York Times
OPEC Plus, the United States and others have been slow to ramp up output, lagging production goals.
One of the World's Dirtiest Oil Patches Is Pumping More Than Ever
Vipal Monga, The Wall Street Journal
Major oil companies, under pressure from investors and environmentalists, are fleeing Canada's oil sands, the fourth-largest oil reserve in the world and by some measures one of the most environmentally unfriendly. Investment in existing projects has stalled, and banks are refusing to fund new ones.
Canada to Face Challenge in Remaining Oil Power, IEA Warns
Robert Tuttle, Bloomberg
Canada will face challenges in retaining its status as a global oil and gas power in a world transitioning toward net zero carbon emissions by mid-century, the International Energy Agency said.
Tesla delays initial production of Cybertruck to early 2023 – source
Hyunjoo Jin, Reuters
Tesla Inc aims to start initial production of its much-anticipated Cybertruck by the end of the first quarter of 2023, pushing back its plan to begin production late this year, a person familiar with the matter told Reuters on Thursday.
For BP, car chargers to overtake pumps in profitability race
Ron Bousso, Reuters
BP says its fast electric vehicle chargers are on the cusp of becoming more profitable than filling up a petrol car.
Automakers Say They Won't Let Tesla Steal the Truck Race
David Welch, Bloomberg
They're fielding electric Silverados and F-150s to defend the most profitable part of their market.
FAA's bid to reduce airplane emissions
Andrew Freedman, Axios
The FAA is poised to expand its implementation of continuous approaches at more airports this year to save fuel and greenhouse gas emissions.
In a comparison of life-cycle emissions, EVs crushed combustion cars
Prachi Patel, Anthropocene
"The elephant in the room is the supply chain of fossil fuel-powered vehicles, not that of electric vehicles," says lead researcher.
Cities Want Ebikes to Stay in Their Lane—but Which One?
Aarian Marshall, Wired
From New York to Moab, Utah, bicyclists and municipal officials are divided over whether ebikes should be permitted on bicycle trails.
Electricity, Utilities and Infrastructure
U.S. Plans to Spend $27 Billion to Repair Bridges
Julie Bykowicz, The Wall Street Journal
The White House on Friday plans to announce more than $27 billion in spending over the next five years to repair dilapidated bridges across the country, including full funding for structures that aren't part of the federal highway system.
Global surge in electricity use could bring three more years of price rises
Jillian Ambrose, The Guardian
The global surge in demand for energy could spark another three years of market volatility and record power plant pollution unless countries make major changes to how they generate electricity, the world's energy watchdog has warned.
Environment, Land and Resources
Lummis blocks Biden's EPA picks in bid to defend coal plants
Kevin Bogardus and Sean Reilly, E&E News
Wyoming Republican Sen. Cynthia Lummis has stalled confirmation of President Biden's pick for EPA enforcement chief over concerns about the agency's handling of coal power plants in her state. Lummis also has placed holds on Biden's remaining EPA picks, her office confirmed to E&E News.
Opinions, Editorials and Perspectives
Mayor Adams, Let's Build a Bigger Manhattan
Jason M. Barr, The New York Times
On Jan. 1, 2022, Eric Adams was sworn in as New York's 110th mayor. He is now in charge of the city's response to big, and growing, problems. One is a housing affordability crisis. Another concerns the ravages of climate change: sea level rise, flooding and storm surges.
Why our secret weapon against the climate crisis could be humour
Adam McKay and Dr. Ayana Elizabeth Johnson, The Guardian
We can't just sit back and watch what's happening to the planet. We are not an audience. Like it or not, we are in this story.
1 in 3 Americans now 'alarmed' by climate change. Why aren't our leaders?
Editorial Board, Los Angeles Times
New results from a long-running public opinion survey show that about 1 in 3 Americans is now "alarmed" by global warming. Is it any wonder, given the horrific onslaught of fires, floods, heat waves and other climate disasters we've experienced in the last year alone?
Pipeline Safety: Operators of Natural Gas and Hazardous Liquid Gathering Lines Face Data Collection Challenges
U.S. Government Accountability Office
"Gathering pipelines" carry natural gas or hazardous liquid from wells to other pipelines or facilities. The Department of Transportation recently started collecting data on all of these pipelines—such as size and construction material—to better understand safety risks. All hazardous liquid gathering line operators started submitting data to DOT in 2021. Natural gas gathering line operators will do the same in 2023.
This email was sent by: Morning Consult
729 15th St. NW Washington, DC, 20005, US